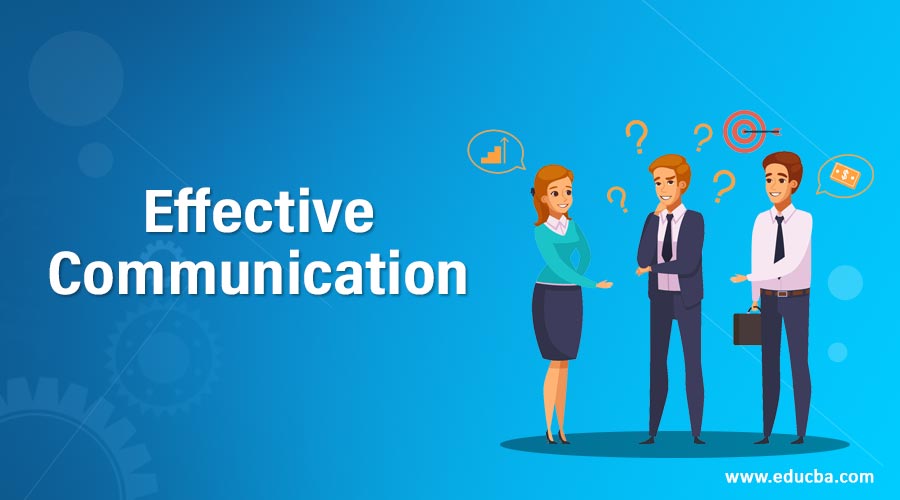 Effective Communication 
Communication in IT projects forms the pivotal bridge between ideas and their implementations. But, communication can soon turn into miscommunication in a matter of seconds. Effective communication seems to be the need of the hour for IT project managers who want to get it right when it comes to the how, when, why, and where of communication. The project's progress definitely depends on the way the project communication takes place because it is only through communication that you can relay information from one point to another.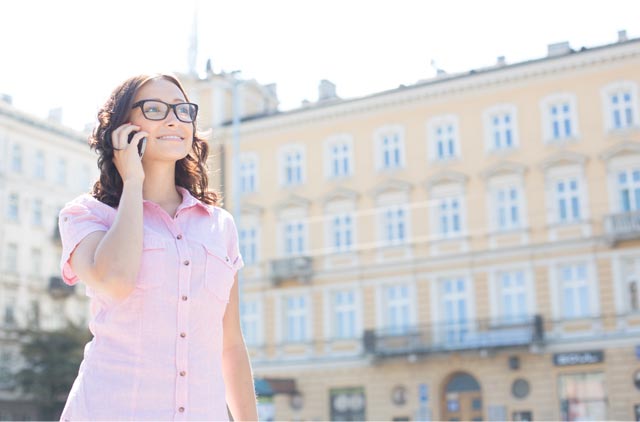 A lot can be told about an IT project manager's capability to lead, manage, and successfully coordinate the project's entire route through the communication plan or strategy equipped. This communication can evidently make or break this project or measure its effectiveness in the scale of the business. For a project addressing different individuals from different backgrounds, possessing different skill sets, the smoother a communication plan, the better it is for the project and its success. Think of it as a glue or adhesive that holds the different aspects of the project phases together, more like a foundation than a communication barrier.
Communication needs to be handled appropriately to yield the maximum potential of the defined project plan. Have you ever heard of the differences between stakeholders that have led to serious altercations and dissolution projects? Most of these instances and scenarios arise with the main culprit being miscommunication. This is something that you wouldn't want for your team and project as a project manager.
With globalization, some projects expand overseas and need a robust mechanism and plan for all their communication, which needs to be ever so prompt and powerful that there are no gaps in between. So, here's a tidbit to all out there who want to make a mark and success as an effective communicator on the project management front.
Yes, we need effective communication within IT projects!
There's always one task that halts your project's entire process and needs you to come up with time and space to get the project back on track. But, if this particular scenario isn't thought about earlier or if thought about but not mentioned to other stakeholders about how to deal with it, it surely creates another ruckus.
Think of a project as a house being built using playing cards. One wrong move or placement and the bricks come crashing down. Have a solid foundation, and it's not a steep hill from your setback. And, this foundation, quite evidently, is communication.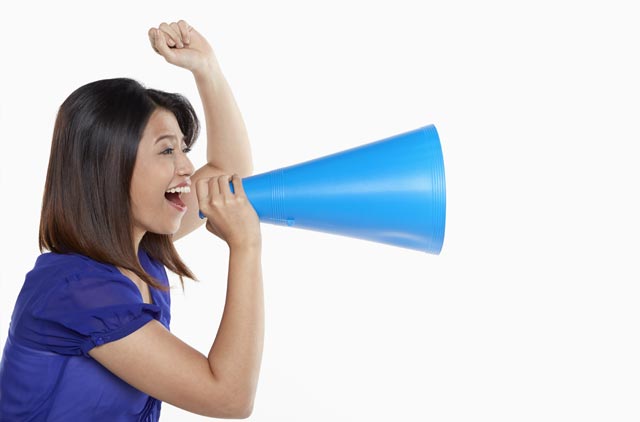 Through communication your planning is better, your requirement gathering is better, your implementation is better, and your project progresses smoothly.
Communication seems to be one of the most underrated project management factors and planning and is often left out to be dealt with at the last stage. This piles up the work with a swoosh! It can get absolutely no results out of your hard work and resilience. This is something that I've dealt with, and I speak out from my personal experience.
I've realized the importance of effective communication skills plans right from the start of a project through till its end.
Benefits of Effective Communication
Effective communication skills can save you and your business the time, money, and efforts invested in the project you undertake.
Project Management Triangle
These three aspects of the project management triangle are the constraints that determine the success of a project. All of these are essential and need to be correctly balanced. Each constraint, when shifted, is bound to affect and influence the other two factors.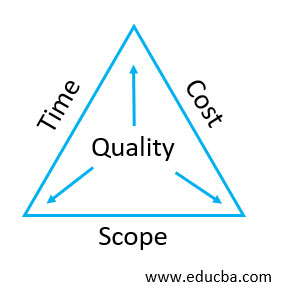 When the scope is increased, so does time and cost slated for the project. If the time is concise and tight, it limits the project's scope but increases the cost rendered. And lastly, if the budget is tight, the cost relaxes, and the scope is reduced.
With these changes constantly taking place at every stage of the project, effective communication can be the dots that join the constraints together to yield the desired balance.
Tracking of Stages
You lead the project from the front, but you can't quite get the entire picture of what's going on with your project as the descriptions mentioned in the issue tracking system are simply misleading and not clear for you to make decisions. Sound familiar?
Here's where effective business communication comes to save the day and helps you keep an eye on what needs to be done.
Your e-mail is supposed to congratulate your team for achieving an important milestone, but it sounds like your mail isn't important by the subject line that's showing up in everyone's inbox. You have nowhere to go but turn to effective communication.
Modes to Facilitate Effective Communication
E-mail
Tools & systems
Meetings
This list isn't elaborate, but these form the crux of effective communication tips—simplicity.
E-mail – This is a primary means of internal as well as external communication. Ever since the dawn of the Internet, e-mails have continually expanded and evolved to stay true to any transaction's effective communication bit.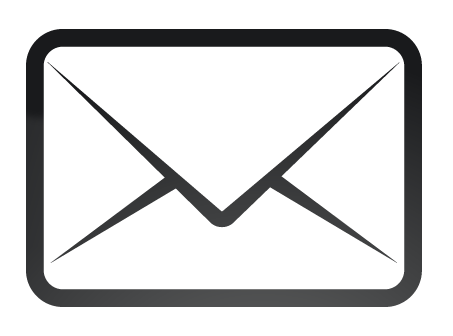 With all the pomp and parade, many are still not aware of how the basic use of e-mail can result in the progress of your IT projects. The subject line being the first point to be discussed; while dealing with an IT project, your subject line needs to be:
Concise and Clear
Brief
Able to relay the purpose of the mail
Able to identify the project
The subject line is like your catchphrase and can determine whether your team is going to save those minutes of reading the contents of the mail or not.
Next in line are the recipients. The To, Cc, Bcc field should bear IDs belonging to the right people and shouldn't be going to a mailing list if it doesn't pertain to everyone on that list.
Lastly, ensure that you get everything by mail: transactions and meeting discussions and minutes. It needs to be official and mails form as that official form of communication.
Tools & Systems – We used them for modern project tasks tracking, reminders, collaboration, sharing, and all different communication forms. Nowadays, business applications have gained a lot of momentum, and its integration with e-mail clients has made things easier for all project managers and project team members alike. But, as project managers, you must use these apparatuses of efficient communication tools so that you can maneuver through your project more effectively.
Project managers dealing with IT projects are drowning in issues being captured impractically, thus, leading to delayed or no communication of expectations. While you have your e-mails well in the capacity to keep you updated or help you track the ongoing activities of your project, in cases of larger projects, it just doesn't seem feasible. At such times, a project manager needs to invest in better project management tools that connect and provide a linkage between the various external and internal stakeholders involved in your project.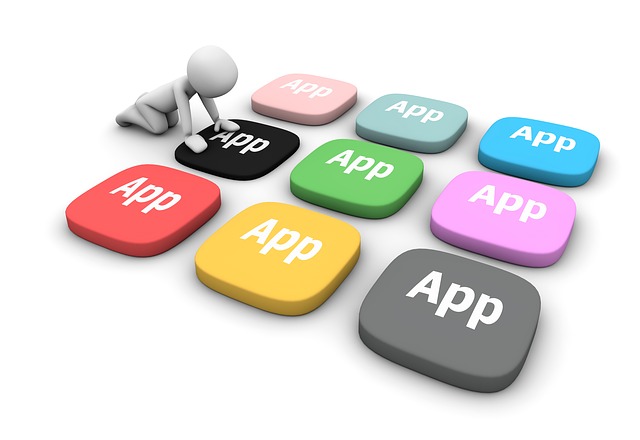 Image source: pixabay.com
While using such systems, you will need to keep in mind the following aspects:
Title – Make sure that the title has it all. The title should be as descriptive as possible to anybody within the project boundaries.
Category – Tag and provide categories for your tasks that need to be undertaken. Set priorities and communicate which tasks need to be looked at more keenly than the others.
Issues – Ensure that you're tracking them efficiently so that your project isn't blocking the next task in line and ensuring you communicate enough through the system that a particular task will be blocked to give way to another more urgent task.
Description – Be as descriptive as possible in your description category. Use links and images and charts to convey an idea or message quickly.
Comments – Make sure you comment on all the developments so that everyone in that category is aware of them. The comments should even detail verbal communication or telephonic conversation in the "as we discussed…" manner.
Meetings – These gatherings of intellectuals to "discuss" and "sort out" issues have somewhat of a bad taste as it would involve long hours of meeting room confinements and, what some utterly fear, no results at the end of it all. Such meetings are encountered and have been prevalent since effective communication in the workplace wasn't rendered.
Take, for example, status update meetings. These meetings have a crowd of people discussing and sharing their bit of completed and pending tasks, turn by turn, while the rest are normally either just waiting their turn or are completely bored. This would mean people are actually wasting a lot of their time in unnecessary meetings and not completely utilizing the time given to them, resulting in loss of resources.
To counter this, project management gurus have devised a set of different meetings, which in a way, bring into effect the same purpose of a meeting while not leading anything to waste (time, money, or effort). Let's have a look at these:
SCRUM – In the Agile framework, projects are split into parts and each part gets a sprint to execute, which is normally of a week or two's duration. During this time, it's not efficient enough to sit for long meeting to get updates. Hence, the SCRUM, a 10-min stand-up meeting that takes place with the ScrumMaster leading each team member to elaborate on:
Which tasks were completed yesterday?
What has been slated for today?
Issues encountered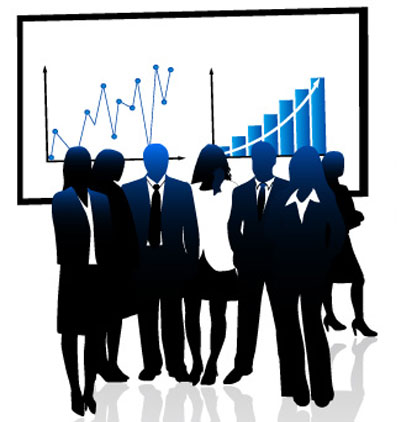 The ScrumMaster would then communicate to the project leader the overall updates and status of the project. This is an effective and lean approach towards all the processes employed.
One-on-one Meets – This form of the meeting would utilize the team leader's time but would be effective nonetheless. One-on-ones are effective for the following reasons:
Regularly scheduled at a fixed time
Standard 30-min duration

10 mins for them to inform you about their take on the progress of the project
10 mins for your updates on them and their work
10 mins for a development plan and things to be discussed in the next meet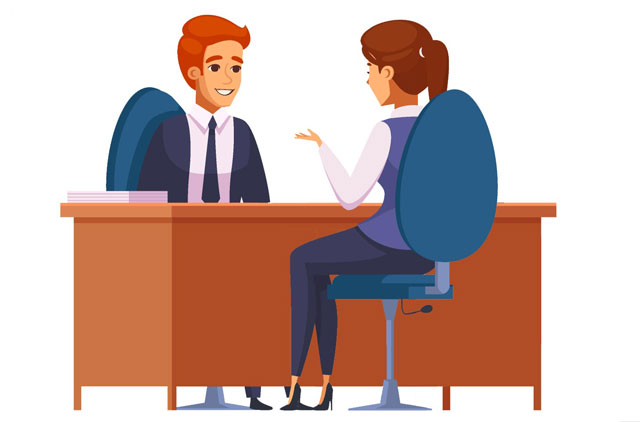 Focus on team member's work and performance
Get rid of behavioral misses
Regular follow-up on development plans
Conducted in private
Communication 101
Here are a few points to remember what we've conveyed:
Keep your communication short and concise as in IT projects; we deal with an individual involved in creative work that needs a lot of time. For example, coding and designing.
The clarity in purpose and subject lines is needed.
Each minute is important, and time needs to be utilized efficiently.
KISS – Keep It Simple, Silly.
Stick to a common vocabulary and avoid usage of long and tedious words.
Keep it all on e-mail—verbal or discussed topics.
The usage of charts and images pose as good visual communicators.
Organize precise meetings. Have a fixed agenda, and minutes of the meeting have to be sent post the meetings.
Use the whiteboard to jot out announcements and tasks as e-mails might go unnoticed.
Involve only people who are needed in your emails and meetings. You won't want to waste other's time.
Clearly read the notifications or emails coming to you to understand them.
Use project management systems that are team-centric and promote collaboration.
Stay in control of your project and make sure you know everything that's happening.
Decisions should be conveyed clearly and with proper and accurate data.
Listen to your team members.
Spreading the Word
Communication is the key element that needs to be based on the entire project life cycle. With every change taking place, a fixed and thorough communication plan at the start of the project can help IT managers bring out the best in their team members, vanquish defects and waste, and progress seamlessly through the end. There's always one task that halts your project's entire process and needs you to come up with time and space to get the project back on track. Especially it's struggling if you don't know how to find a technical co-founder and run the process on your own.
Your team members need to know that you're putting in that much of time and effort in making sure that the coordination is brilliant and they can never be lost in a sea of words. Project managers, take this challenge as an opportunity and you will see how just fixing the communication can make a huge difference to the project and its proceedings.
Like it? Hate it? Let us know what you learned through this blog post and what you have in mind that we seemed to have missed. Spread the learning!
Recommended Articles