Updated October 19, 2023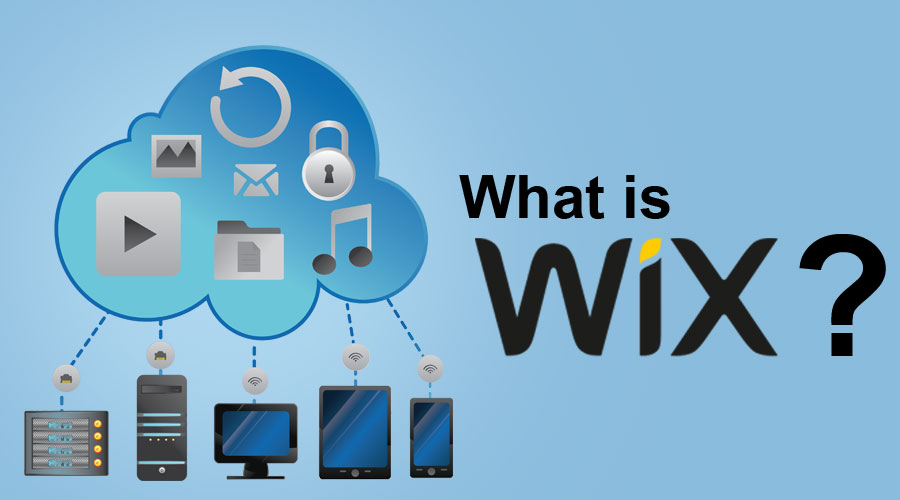 What is Wix?
Wix is a Cloud-based platform for making websites. And the interesting thing is it gives the facility to make the website free.
Definition
It got popular by the Israeli company. It is also known as Wix. It gives us a very unique way of developing a website with different tools. These tools are very user-friendly. With simple drag and drop, we can customize our website.
Understanding Wix
By using the below site you can visit the site.
Site: https://www.wix.com/
The site itself is very user-friendly and you can learn many things on the go.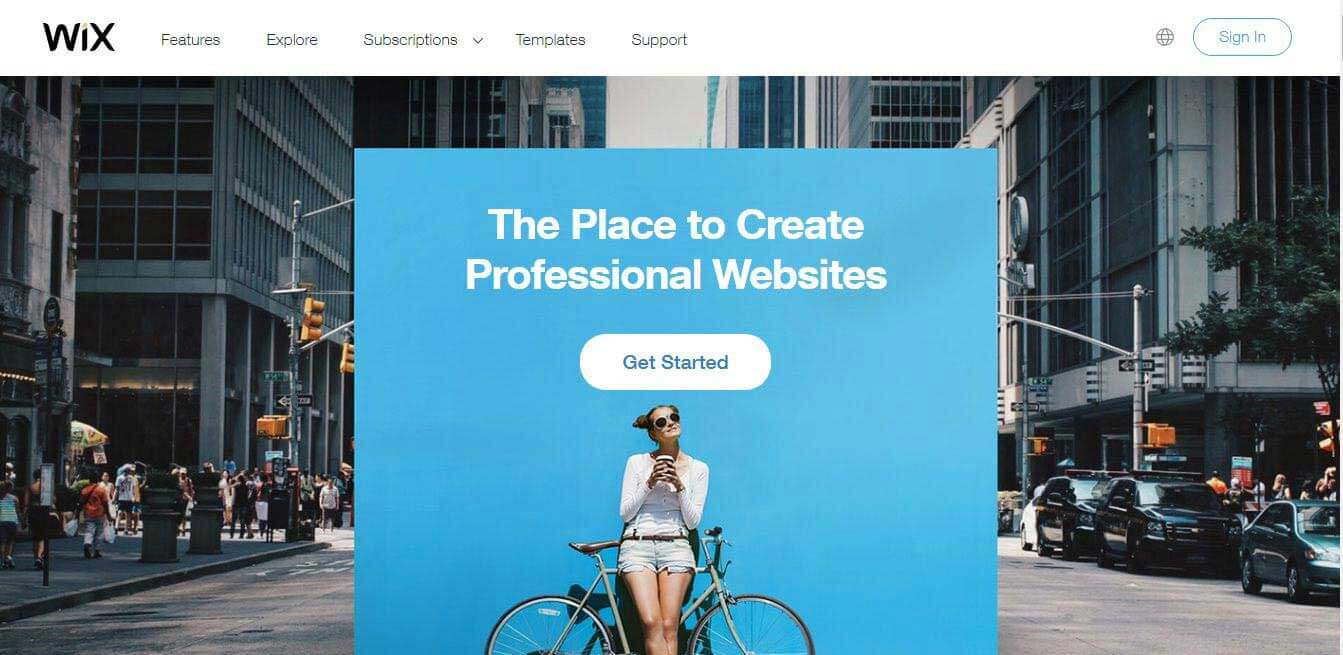 It is a very easy way to make websites.
How does Wix make working so easy?
First, you need to decide what kind of website you want to build. You should know the concepts on which your website is going to help users to visit your site.
The following are some of the examples you can choose from.
Business
Restaurants
Blog
Accommodation
Events site
Portfolio
Online e-commerce /store
Beauty
Fitness
Art
There are n no of topics you can select from and with that topic, it gives you a free platform to implement your ideas as you want.
What can you do with Wix?
It gives you tons of readymade templates to use as your choice. It also comes with ADI i.e. Artificial Design Intelligence is the first artificial intelligence that designs a website with some human logic for you.
We can add your own videos, text, images, etc. Here you design your shop online. It's your imagination that how people look at your business.
It also gives us the option to use a blank template. Here you can start from scratch with Wix editor.
Yes, you read correctly. It's so powerful and effective. You will fall in love with website making.
Working
Working with Wix is so easy. Got to the site given  https://www.wix.com/
If you are new to this site you must Sign up first. Sign up is the process of registration. Just fill-up the details mentioned in the sign-up form and you get registered.
After sign up, you are ready to log in. Login with your registered email and password
As you log in to the site it asks you for what kind of website you want. It will ask you simple questions related to your work.
This gives you the option to choose from readymade templates or give some answers asked by Wix and get your site created for you with ADI(Artificial Design Intelligence)
You can add your own stuff.
After completing your site you can publish it to the whole world and the journey starts for new experiences.
Just a few steps and you are ready with your website which looks so professional.
Advantages
The main advantage of this is simple. Others are mentioned below.
You have the freedom to choose any template and customize your website as you want.
You don't need any experience in coding to start using Wix.
They provide you the whole package of goodies like website builder, web hosting, higher security, and the SEO for your website
It also has its dedicated team to help you when you are stuck in somewhere.
It gives there a free website builder.
Skills required
Not at all.
It is designed by considering simplicity in mind for the end-user.
This creates its site easily and manages without prior knowledge of coding.
Why should we use Wix?
Below are some of the point which I really consider putting in mind.
The things it provides are really good, and the services that customer feels reliable to be with Wix.
It gives you a Personalized SEO Plan.
These make your social network strong with Social Tools.
It provides SEO Analytics. With this, you can see your page ranking.
It also calculates traffic for your site by visitor Analytics.
It beautifully depicts your site by Beautiful Email Marketing.

There are additional third-party tools available, such as 

DropInBlog for Wix

, to enhance the features of your WIX website and make it even better. 
Scope
There is endless scope for Wix. It's a cloud-based tool that does everything for you.
Other than creating, it also provides hosting, SEO, Domains.
It also comes with their premium plans also with the lowest price.
Why do we need Wix?
Whom, you want to grow your business worldwide. You are thinking to go for a customized website with a professional look. Also with that, you want it to be get managed properly by someone.
It has tools like ADI, SEO and analytics for their users to get robust performance for their site.
If you don't know, how to structure the site. Wix gives you ADI. Which, intelligently creates a site for you. This is a very powerful feature introduced by Wix
That someone on which you can trust. Then Wix comes in the picture. Which, gives you all things under a single umbrella.
Who is the right audience for learning Wix?
Anyone, who wants to create Website for their business. Who wants to introduce their creative work to the world in an easy way.
The people, who need their audience online and grow virtually. People who are new to Website and don't know where to start.
How this technology will help you in career growth?
When you are planning something you need to get some area analyzed to grow your business.
You should know how trends are getting changed. How the client thing about your product. Which areas you need to improve.
Rather doing it manually it's not worthy.
It gives you analytics for your website. It shows you how you are good to engage people with your site.
And also suggest areas to improve.
It shows a clear picture that how SEO works for your site.
These amazing tools of Wix give you the ability to be in this competitive world.
Conclusion
If you want to focus on business and want to grow? Do it with. Lots of people already started using WIX for their business and grown exponentially fast.
Recommended Articles
This has been a guide to What is Wix? Here we discussed the definition and how does WIX work?,skills required along with its advantages and career growth. You can also go through our other suggested articles to learn more –