Updated May 17, 2023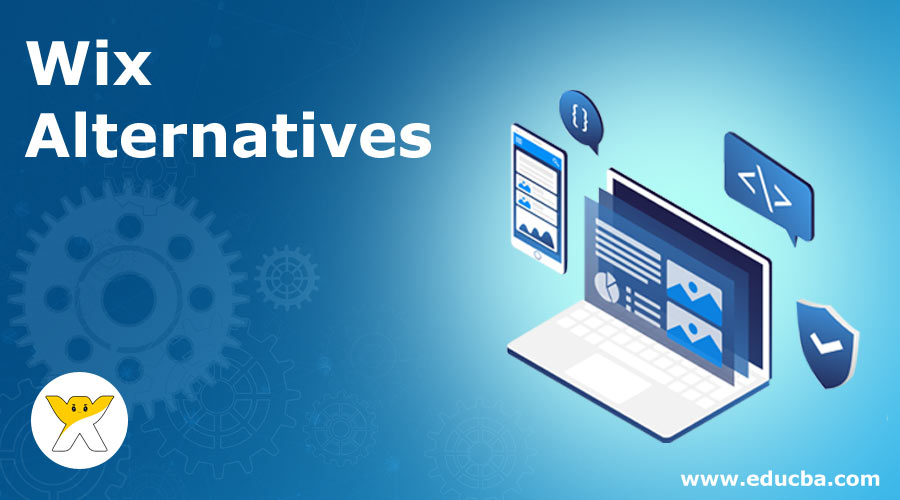 Introduction to Wix Alternatives
The following article provides an outline for Wix Alternatives. WIX is an Israel-based cloud-based web development platform with multiple offices at 12 locations worldwide and a marketing business model for e-commerce, online marketing, email marketing, and several others. With its inception in 2006, Wix has revenue worth $603.70 million with total assets of around $214.97. Wix has a huge customer base as they offer website building at a flexible rate suitable to different segments of users as per their needs.
Some Pros and Cons Wix has:
It has Beautiful Templates, Flexible Design Controls, an Excellent Application Market, and Site Backup.
Wix has some limitations as it is not the cheapest solution available (for sure), Template Selection (one time), Not Good For Bigger Businesses, and Design Flexibility.
List of Wix Alternatives
Different Wix Alternatives available in the market are as follows:
1. WordPress

An undisputed king for Content management with an open-source code structure that allows users to modify their website how they prefer. Whether it is to create a blogging website or an entire online store setup, there isn't much you can't do with this web builder solution. With the implementation of the wooCommerce plugin, a user can quickly bloom its website into a fully functional online store with over 100 payment gateways.
WordPress features:
The templates have an endless list
Free plugins inbuilt
Ever-increasing user base
Design freedom
Suitable for bloggers, freelancers, entrepreneurs, professionals, and online business
Note: The pricing is subject to change, but as of now, they are mentioned below.
Hosting costs start from $6 onwards
Template charges $27 onwards (look for ThemeForest)
Again depending upon your business type, you may need plugins that range up to $200
Programmer charges if customization is there
Why choose WordPress over Wix? If you need a completely flexible solution that empowers you with 100% customization, then you must go with WordPress.
2. Weebly

Weebly has a great user-friendly web-building platform in terms of both aesthetics and accessibility. The best part apart from its business model is the development framework suitable for novice developers. It encourages developers to seamlessly transfer data while the development is going on between different templates. Customer support sets the bar even high for Weebly competitors. It is the best Wix alternative as a Weebly website user can opt for phone, chat, and ticket-based assistance with a responsive and effective solution.
Weebly features:
Empowers to build a website from scratch: The platform to create stunning websites with advanced functionalities. They offer the users some predesigned templates with customization tools. With their WYSIWYG editors, a user can control each step of the web development process.
A dedicated blogging platform: Many users need a blogging platform; this segment is growing with the advancement of people worldwide.
Marketing mechanism: They have powerful email marketing tools suitable for any business. A predesigned toolkit that includes email-building features, marketing statistics, support tools, and the layout within itself.
E-commerce benefit: An e-commerce web store setup was never easy, so if you need an online store added to your business, Weebly would definitely be a better solution.
Some astonishing features of it:
Integrated Shopping cart
Secure checkouts
Inventory management and tracking
Customizable e-commerce template availability
Advanced SEO
Pricing details:
Starter @$8/month
Pro @$12/month
Business @$25/month
Performance @$38/month
Why choose Weebly over Wix? A better blogging option, better designs, and good for multiple-page website needs. With the visual editor benefit, the development is easy and quick, even with newbie developers.
3. Squarespace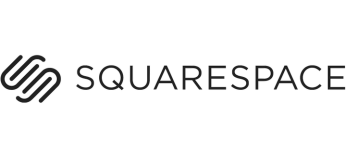 Squarespace is the largest competitor as they have a similar business strategy and cover nearly equal functionalities offered by Wix. They guarantee their users with stunning web templates and easily adaptable applications to the web, mobile, and pad. In addition to web development with desirable properties, they also have fully functional e-commerce options. They have good and knowledgeable customer service.
They have limited payment gateways, a severe concern for Squarespace owners. This has further disadvantages as people cannot accept money in various currencies. This is a hindrance to their global dictatorship.
Squarespace features:
Polish template: Squarespace offers a vast selection of stylish and trendy themes suitable for any business need, with a professional touch
Packed all-in-one builder: Each template has a set of pre-installed features that might range from SEO tools to inbuilt analytics capturing ability, RSS subscription, and much more
Security: Squarespace uses the latest technologies to enhance its web security features and claims they have 100% fraud protection techniques.
Pricing details:
Personal @$12/month
Business @$18/month
Online Store @$26(basic)/month
Online Store @$40(Advanced)/month
Why choose Squarespace over Wix? If you want more of a blogging website and have a no or limited need for SEO, go for Squarespace. Also, it is better for a smaller e-commerce setup. Unlike Wix, if you choose Squarespace, you do not have to stick with one platform forever. You can import/export and leave the platform forever. Squarespace is Git-enabled, which means it has the power to access the older version of your website. These are a bit complicated but completely versatile web builders and hosting platform. You can opt for their 14 days trial period to evaluate better as needed, followed by a paid version.
Conclusion
As you can see, there is no shortage of Wix alternatives in the market. However, it would be best to consider your need and why you want to build a website. Our discussion will be helpful to give you a broader look. Choosing the right tool is always necessary to decorate your job. This goes well with the website development business. Some have blogging needs, some have SEO needs in addition to blogging, some are looking to sell/rent things, and the counting is unlimited. Last but never least, we would like to address our readers and all those planning to make a digital presence go through the below-mentioned high-level point of concern before they spend.
Ask Yourself
Are you comfortable with one fixed layout (means no further changes)
Your need? Blogging or business
Personal or professional, or enterprise level?
%age of customization
Recommended Articles
This has been a guide to WIX Alternatives. Here we have discussed the WIX Alternatives, which are available in the market with their features and pricing details. You may also look at the following articles to learn more –