Updated April 14, 2023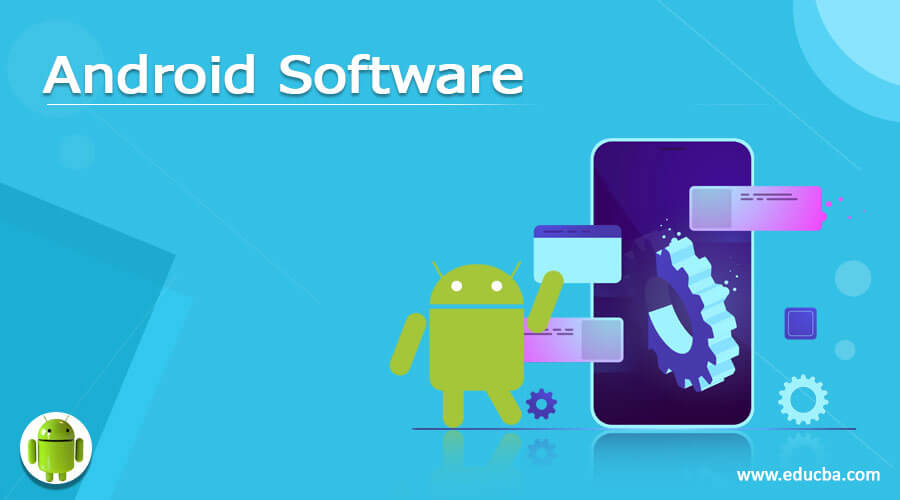 Android Software For PC Suites
The smartphone seems to be the buzzword today. Cellular calling is just one of the numerous functions of this phone. More than a phone, it is a mobile computer that lets us do internet browsing and gaming; it is a camera and navigator; an organizer and calculator, a music player and archive gallery, and many more. It means different things to different people.
What makes it possible for a phone to function as a computer? Yes, you are right! It is its advanced mobile operating system that creates a cell phone, a smartphone. The most popular mobile operating system for smartphones, tablets, and laptops is Android. Android is a Linux-based Operating system that comes in many models.
It claims a significant chunk of the market share and consumer base. Besides its competitive price, another important factor that adds to its popularity is it's being an open source that enables third-party manufacturers to introduce the latest technological advancements to their customers.
Managing Your Android Smartphones – Android PC Suites
As we rely on our smartphones for everything, managing them well is imperative. This includes backing up the phone content and media, downloading and uploading content to the PC, and keeping the phone organized. This can be quickly done with the help of beneficial Android PC Suites programs. This Android software links your smartphone to your PC through a USB port and allows you to use and manage all the device functions.
We can say that these are device manager apps or Android software that enable users to access Android phones/tablets via PC.
Advantages of Android Software for PC Suites
PC suite can be downloaded as an app on the Android device or as PC software on the computer. It enhances the phone's performance and helps you to manage the various Android software applications on your phone. When installed as Android software on your PC, it helps to upload and download files on your Android device.
Using Android on your Windows PC – Android Emulators
There are 1.4 million Android apps in the Google Play store. Another beneficial category of Android Software for PC is Android emulators. Emulators enable you to run Android on your computer even if you do not physically connect a smartphone or tab to it.
This way, you can download hundreds of Android apps from the Google Play store and enjoy chatting gaming, and much more without needing an Android device. An emulator displays a virtual device wherein you can install mobile apps and use them just like an Android device. With the help of Android emulators, you can run Android on your PC simultaneously with Windows and have more awesome fun with a bigger monitor and Android software keyboard.
Advantages of Emulators
Installing an Android emulator allows you to try out Android before buying an Android device. It also allows you to design Android apps and run them on your computer. An emulator enables you to expand the number of downloaded apps on Windows and also sync the various apps and Android software on your Android phone with your computer. Thus we can say that there are two types of Android software for PC Android software PC Suites and Android Emulators. In the following section, we will discuss the various PC suites and emulator programs available on the market.
Android Softwares
Following are the different Android software:
1. MobileGO
MobileGo by Wondershare is among the most compelling Android Software for PC Suite with distinctive features, potent tools, and a user-friendly interface. You can get a glimpse of the total storage capacity and all the stored contents of your phone and that of the SD card on the home screen. It also displays the space used by various files and available working space.
It is a cleaning master and enhancer having effective file manager characteristics. It can run both on Windows and Mac Operating Systems with equal ease. MobileGo allows you to integrate your Android Device with your computer to back up all your data, including contacts list, messages, and call logs, and transfer media files such as music, pictures, and videos.
Unique features of MobileGo:
It can convert audio and video files to a well-suited format for your Android smartphone or tablet.
Delete unwanted files and cache memory to enhance the performance of the phone.
It has a privacy check-up feature that helps you to protect your privacy,
Example: If you plan to move from Windows OS Smartphone to Android Phone, MobileGo enables you to transfer all the data, including contacts, SMS, pictures, videos, and emails, to your Android phone.
Although MobileGo is paid Android software, you can also download a free demo version before buying it.
2. Airdroid
Another excellent Android Software for PC Suite, which is very popular, is AirDroid. It is free of cost and an efficient Android app that helps you manage your Android phone/tablet through a web browser on a computer. It is unique as it does not require a USB cable to connect to your computer and is remotely linked through a Wi-Fi connection. Thus, you can quickly transfer data and files wirelessly in a completely secure environment.
Unique Features of Airdroid:
You can organize and manage SMS, chats, files, contacts, pictures, videos, and other applications on the computer screen.
A fantastic feature is its ability to use the computer to send text messages to contexts using the computer keyboard.
You can even answer calls from your PC without physically using the phone.
Transport files easily and speedily between phone and computer without a cable.
It can be ranked among the best Android apps, and every Android owner must install it.
3. MOBILedit
Another PC Suite that lets you sync your smartphone or tablet with your computer is MOBILedit by Compelson Labs. It supports a wide range of Android devices, from basic models to the most progressive smartphones. Just like Airdroid, you can use it to connect your mobile phone to your PC wirelessly using Wi-Fi, Infrared (IR), Bluetooth, or even a USB cable if none of the three networks are available.
Like other PC Suites, you can manage your Android device entirely through your computer using MOBILedit. It enables you to save music and images and manage phonebook contacts, messages, and more within seconds.
Unique Features of MOBILedit:
You can create a backup of the critical data on your phone, on the computer, and over your cloud storage account.
It has a built-in video editor.
It can also be connected to the iPhone via Wi-Fi by installing a mobile app, MOBILedit Lite, on your iPhone from iTunes.
You can get complete SIM card reader support and extract SIM card information such as IMSI, ICCID, LAI, PIN, PUK, and call costs with MOBILedit.
A downside of MOBILedit is its cost, which is higher than other programs in the same category.
4. Droid Explorer
Droid Explorer lets you manage files on your Android device using an interface resembling the Windows web browser 'Windows Explorer. This makes data management even easier than before. Like other PC Suites, it can perform all essential functions such as managing and backing up critical data such as messages, contacts, images, music, and other crucial files on your phone through your computer and thoroughly explore various functions, options, and applications on your phone.
Unique features of Droid Explorer:
Free of cost.
Windows Explorer-like interface displays all the available folders from their root node and the directory contents.
Command your Android device with the help of drag-and-drop features in the command shell window.
Easy to uninstall and install files. Install multiple APK files using batch mode and uninstall apps using the uninstaller provided in the tool.
It lets you take and save screenshots and videos of tasks being performed on you on your Android.
5. 91 PC suite
91 PC Suite for Android by NetDragon is a free phone manager and backup app. It is credited to be the first such Android software that supports various mobile Operating Systems, namely Android, iOS, Windows, Wince, and Symbian systems, via a USB cable
Unique Features of 91 PC Suite:
You can personalize ringtones, wallpapers, pictures, videos, and themes with its unique Media tab
91 PC Suite is not heavy on the system and thus is ideal even for phones with a not-so-powerful system or memory.
Perfect to be used by novices as well as professional users.
6. MoboRobo Android Manager
Another popular and compelling Android PC Suite that offers numerous features to manage and organize Android devices is MoboRobo. With a user-friendly interface, MoboRobo enables you to transfer contacts for backup purposes or if you are upgrading to another phone. It supports Android as well as iOS.
Unique Features of MoboRobo:
Allows you to download free apps to your Android phone through the computer.
Features a built-in app to help you download music.
It helps you to find, download and install apps from a library of suggested apps.
Supports installing, uninstalling, and updating applications from the smartphone on your PC.
Control the theme settings of your phone from your PC while using Mobo Launcher as the theme on your phone.
7. Apowersoft Phone Manager
Apowersoft Phone Manager is a powerful tool for Android that allows you to connect your Android mobile to your computer to manage photos, videos, music, contacts, and other apps and to diagnose and boost your phone. Powersoft also supports the iOS system.
8. AndroidPC
PC Suite software is also known as Synchronization software or Application Manager. AndroidPC is also ranked among some of the favored Android PC Suites. This wireless Android software lets you connect your phone to a PC without a USB cable and is available for Android and Windows, Linux, and Mac Operating systems.
Android Emulator software for Android
Emulators are also known as simulators. Now we will talk about some of the popular Emulator emulators for Android. As discussed earlier, emulators are required if you wish to run Android apps and games on a Windows computer. Selecting an efficient emulator that does not hamper your system's speed and works efficiently is essential.
1. Droid4X
Droid4X is the latest among the available Android emulators. It empowers the user in the real sense by the advantage of its unique features. With Droid 4x, you can play your favorite Android games and download Android apps on your personal computer or notebook computer. It boasts excellent performance and a fantastic user experience.
Unique Features of Droid4x:
It is Pre-rooted, and Play Store is pre-installed.
It's fast and efficient.
It Lets the users synchronize the computer keyboard as a game controller.
Amazing graphics offer an improved and excellent gaming experience
2. Windroy
With Windroy, you can quickly run Android apps on the computer and use all other Android features. It offers excellent ease of use as you can smoothly switch from Windows to Android with a single click of the mouse.
Unique Features of Windroy
Can run with equal ease on Windows XP, 7, 8, and Vista
Occupies little space in the system.
Launches in full-screen mode.
It entirely runs using the Windows Kernel
3. GenyMotion
Another reliable Android Emulator for PC in our list is GenyMotion. It has advanced features to enable the effective running of your apps. GenyMotion is compatible with Windows, Mac, and Linux.
It has a free version that works well with all essential features; however, buying a premium license will give you access to more advanced features.
Unique Features of GenyMotion
It employs x86 architecture virtualization and OpenGL hardware acceleration.
Creates a virtual machine via VirtualBox to support hardware devices, namely GPS, accelerometer, and battery.
4. BlueStacks Android App Player
Bluestacks is the most extensively used Android emulator for Windows. It does not require VirtualBox as in some of the other emulators. It is easy to install and lets you easily install 3rd party APKs and Android apps. However, it is challenging to install it properly on Windows 8 OS. Also, It used to be free but is only in Specific regions. This is why some of the latest emulators mentioned above are preferred over Bluestacks.
Some other Android Emulators worth checking out are DuOS-M Android Emulator, which offers GPS and application compatibility and also provides support for multi-touch features on PC; Xamarin Android Player; and Android – Andy OS, which lets you use your phone as a remote control for gaming, provides ARM support and also enables you to install apps in your andy emulator directly through your desktop browser.
Conclusion
Undoubtedly, Android apps are preferred over desktop apps as they are compact and lighter on system resources. Also, many service providers do not offer any desktop platform and can be approached only through mobile apps. Managing and organizing your phone through a computer remains a priority. In such a scenario, adopting a way that enables you to run virtually any Android app on a PC becomes essential.
Recommended Article
We hope that this EDUCBA information on "Android Software" was beneficial to you. You can view EDUCBA's recommended articles for more information,