Updated July 28, 2023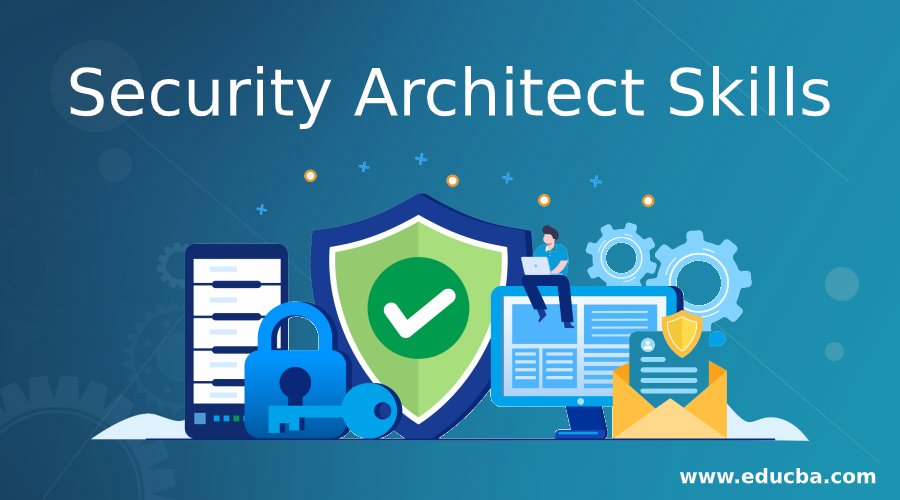 Introduction to Security Architect Skills
Security architect skills can be defined as a person who is entrusted to manage and keep a watchful eye on a company's various security aspects. He has to be very vigilant and carefully observe that no hacker, phisher or pharmer is able to damage the computer system and steal sensitive information from its database. Therefore, you need to be shrewd as an attacker to anticipate the techniques employed by hackers to perform their illegal tasks. The job is very challenging yet quite exciting.  At times, you have to work during odd hours and remain completely updated with the latest developments in cybersecurity to stay ahead of your opponent. In fact, you will be surprised to know that several individuals previously working as hackers are now employed as security architects.
What do Security Architect skills primarily do?
A Security Architect is a post of much responsibility because you need to perform a set of jobs which can be discussed as follows-
Develop a robust and concrete security level for all computer systems which cannot be easily hacked. It would help if you had thorough research before planning and designing the security web.
You also need to fortify the internet system such as Local Area Network (LAN) and Wide Area Network (WAN) apart from VPN, routers, firewall, and other network systems.
You also need to make an analysis of cost and determine integration concerns.
Test the development and also estimate the risk analysis and security assessments.
Perform the role of team leader and guide the entire team in building  a strong security network
To observe that the routers, VPN, firewall and IDS scanning techniques are installed properly
You have to gain complete knowledge of the company's entire security system to carry out your task efficiently and successfully.
Explore the various possibilities of security models and the system, as well as verify protocols.
Keep on updating the computer systems with the latest security software.
Aptly respond to any security threats after analyzing the problem methodically.
In addition to these major activities, you also need to carry out other tasks from time to time as per the requirement. A CISO is a senior of security architect, and all the reports and updates have to be shared with him.
The Journey to Become a Security Architect
It is to be noted that the road to becoming a successful and proficient security architect skills begins with the entry-level and then is followed by the intermediate level. There are basically three positions at the entry-level, namely, security administrator, system administrator, and network administrator. Similarly, you will be designated as a security engineer, security consultant, and security analyst when you reach the intermediate level. The designation of a security architect is actually a promotion that you get in large IT companies. You can also serve as Chief Security Analyst (CSA) or a CISO.
Essential Qualifications for becoming a Security Architect
The post of security architect is a prestigious designation that requires an individual to fulfill some essential criteria that include academic qualifications, experience in the field, and hard and soft skills. First, let us analyze the vital degree requirements-
You already are aware of the job responsibilities of a security architect. There the candidate should compulsorily be either a BCSc (Bachelor's in Computer Science) or Cyber Security. However, if you do not have a bachelor's degree in Computer Science, you should be a Post Graduate (Masters) in IT Security.
Experience in the field
If you are applying for this high post, it is obvious that the company would prefer to hire highly experienced professionals associated with the IT sector.  Most IT giants like to employ individuals with relevant experience of around five to ten years in the IT industry and have been working as business planners or systems analysts. Additionally, you need 3-5 years of experience in system security. If you have adequate knowledge of ethical hacking, you will top the company's priority list in a selection of eligible candidates.
The Other Prerequisites: Hard and Soft Skills
Another vital prerequisite that any security architect skills have to satisfy is knowledge of hard and soft skills. The hard skills include acquaintance of technical aspects. They are-
Familiarity with popular desktop-based Operating Systems such as Linux, Windows, and UNIX.
Knowledge of outer security controls and network management that involve firewall, IDS or IPS.
We should know how to monitor risk and frame policies based on authentication and control security threats.
An acquaintance of COBIT, ISO 27001/02 and ITIL becomes necessary.
Planning out security for wireless internet, VLAN and router
Become an auditor to an intermediary and assessing cloud risk techniques
Validating security-related conceptions that include routing of DNS and VPN proxy services as well as improving DDOS technologies
Let's now discuss the soft skills
To begin with, this is one area where you need to showcase your managerial skills. Here you might have to become a tutor, and so it is very important to be proficient in verbal communication. You have to explain the technicalities of your job to someone who is not associated with this field. Therefore, you need to be expressive in your language. The company expects an individual to have both leadership and problem-solving qualities simultaneously.
Salary Prospects
When you become a security architect, you cannot expect to get the highest salary. However, don't get disappointed. The IT companies are paying handsomely to eligible and security architect skills in lieu of their services. According to an estimate, an experienced security architect skills can expect pay that ranges from $50,000 to $90,000 per year. However, the salary factor largely depends on the reputation of the company. For instance, if you are working for IT giants like TCS, Barclays or IBM, you can expect good pay against some smaller firms. But on the whole, the average salary of a security architect is around $65,000 per annum.
Important Certificate Courses Associated with Security Architect skills.
If you want to enhance your career prospects, then perusing an advanced certification course in security architecture skills will prove to be quite beneficial. There are a number of certificate programs conducted by various training centers around the world. A few popular ones include-
1. Certified Information Security Manager (CISM)
The first of the important certifications which will help in your career-boosting is Certified Information Security Manager (CISM). The ISACA offers this certificate. However, to avail of the certificate, you need to qualify for the CISM examination and have about five years of relevant experience in the field. If you fail to follow the instructions within the stated period, your certificate will become invalid. The experience proof must be submitted in the form of an application.
Apart from that, it is necessary for each of the ISACA members and also the exam applicants to follow a certain code of professional ethics. Out of the five years' experience proof which you will be submitting to get the certificate, three years should be served in the information security management department. This experience certificate needs to be gained ten years before receiving the certificate or within five years of qualifying for the exam.
If you have some additional certificates related to security information such as CISA, CISSP or you are a post-graduate in information security, it will always accelerate your career prospects. These are two-year courses. However, your experience application will be considered valid if you have experience in general security management or information system management besides other such courses from recognized training centers. But if you are a university instructor with a couple of years of experience, then you are exempted from producing the security certificate.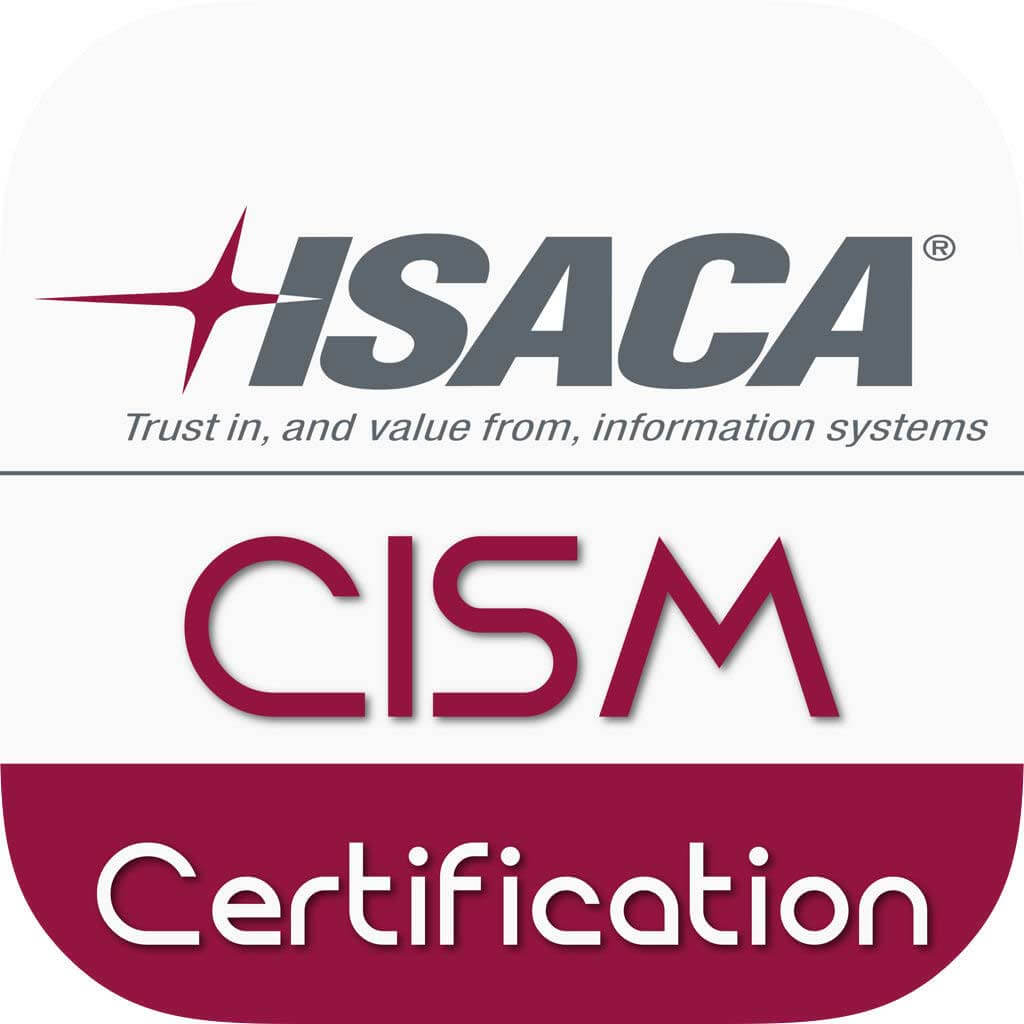 2. Certified Ethical Hacker (CEH)
There is no doubt regarding the fact that out of the various certificate courses prescribed for security training to get the best security architect skills, the Certified Ethical Hacker program is on the acme and preferred by most IT aspirants. Hacking is an illegal activity, but here ethical hacking is taught to prevent cyber threats and counter web attackers. First and foremost, you will be trained on how to think like a very important hacker if you want to secure your confidential information.
Here you learn the methodical way of hacking a website so that you can protect your own systems. It includes five different stages so that you can target your opponent and succeed in every attempt. These five stages are a proper investigation of the problem, the right to admission, getting the details, maintaining your access and lastly, covering your tracks. In fact, each of the details is given in a descriptive manner, including tools and procedures. It is ethical or legal because it is done for some good reason.
In recent times, cyber threats and internet-based crimes have hiked to a large extent.  Moreover, it can be committed from any place and anytime. This course will help in combating such criminal incidents. However, we need to make our security system more robust to nullify illegal hacking.
3. GIAC Security Essentials (GSEC)
The GIAC program is actually designed for the security professionals who want to prove that they are eligible for performing IT security-based jobs. They will have to display their knowledge about the security system away from conventional methods and understandings. One of the basic advantages of this certification is that the individual does not require any formal training, and you can gather information about the program from a number of sources. You just need to pass a proctored test which comprises of 180 questions. The time allotted is five hours, and you need to secure at least 74% to qualify for the exam.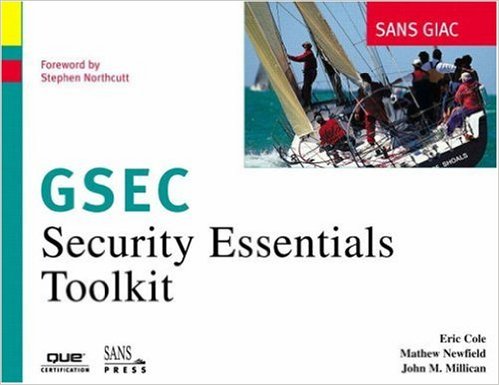 4. Certified Information Systems Security Professional (CISSP)
It is one of the recognized security-based program certificates which have got international recognition worldwide. The certification provides a platform for all those who want to display their thorough technical and management skills. You can show that you have the ability to design a powerful security system that is quite capable of curtailing cyber threats.
It is an amazing program that has tackled the prerequisites of ISO/IEC Standard 17024. The course provides the updated and latest information on security threats and provides knowledge on how to counter these attacks through effective techniques. The exam curriculum focuses on eight major issues, namely, communications and network security, security operations, the safety of the assets, managing identity and access, security of software development, risk management, and security engineering. The exam duration is six hours, and there are 250 questions that need to be answered. The passing mark is 700 out of 1000, and you can give the exam in any language, including English.  The Pearson Vue Testing Center conducts the exam.

5. Information Systems Security Architecture Professional (ISSAP)
Information Systems Security Architecture Professional (ISSAP) is one of the most important certificate programs which are directly related to security architect skills. Here, the candidate needs to have a couple of years of experience in architecture and work as independent consultant. You get the first taste of this specific field of job and actually get familiar with the role of a security architect training. The candidate learns to create a strong security system by implementing the plan. After getting this certification, you can work in a number of respective fields, all associated with security development. The course curriculum includes important topics such as cryptography, planning security considerations, accessing control and techniques, network security, planning for technical business and analyzing security architecture skills. You will be allotted three hours to complete the exam and have to attempt 125 questions. The passing mark is 700 out of 1000.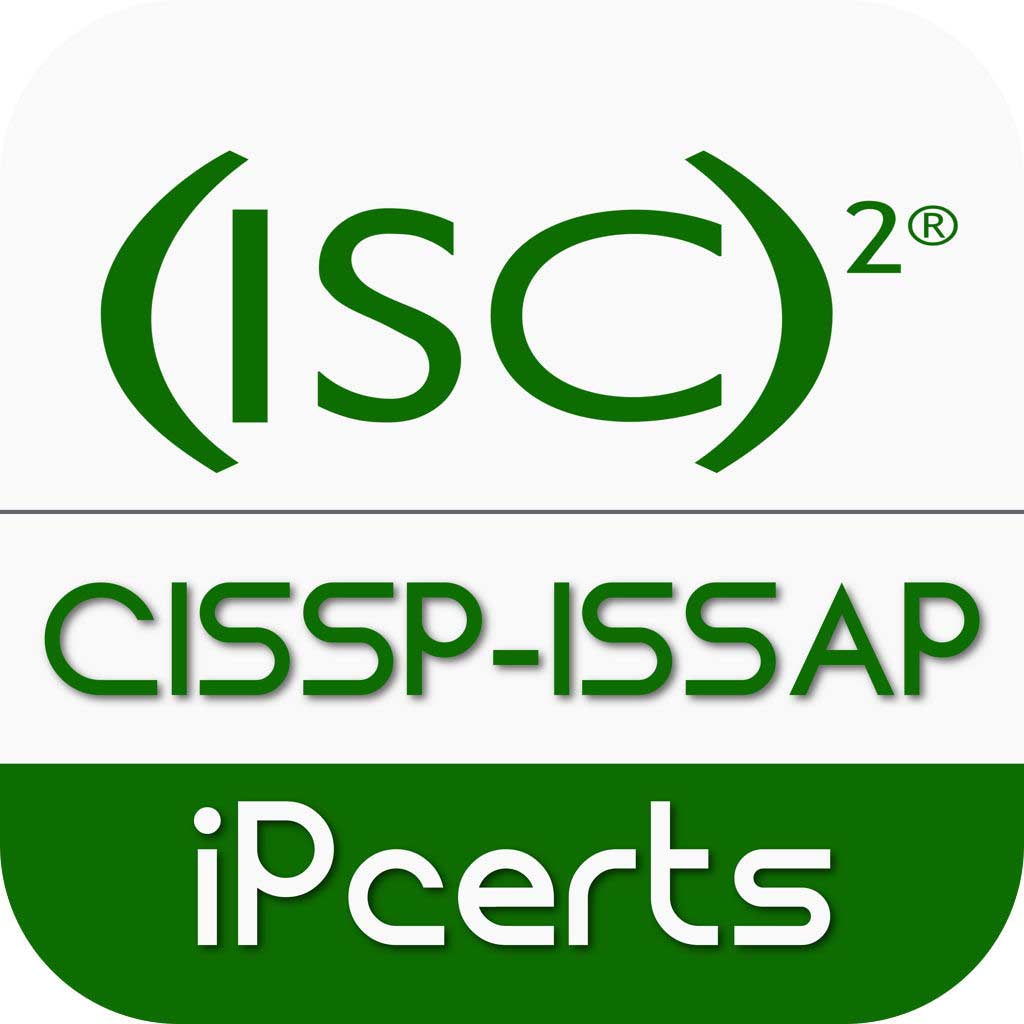 6. Certified SCADA Security Architect Training (CSSA)
The CSSA certificate exam is conducted with the purpose of getting acquainted if the candidate is eligible enough to receive a SCADA system. It helps develop vital infrastructures such as transmitting electricity, oil, gas, and water treatment companies.  It is useful for IT professionals as well because it is related to the security aspect. You learn the tricks to detect cybercrime. While preparing for the exam, you need to emphasize on a number of topics. There are altogether one hundred questions and two hours to answer them.
Conclusion
The road to becoming a successful and responsible security architect is very challenging. However, if you are determined, you can achieve your target and get one of the most respectable designations in the IT industry.
Recommended Articles
This has been a guide to security architect skills. Here we have discussed basic concepts, important certifications, essential qualifications, salary prospects, and other prerequisites. You may also have a look at the following articles to learn more –