Updated April 19, 2023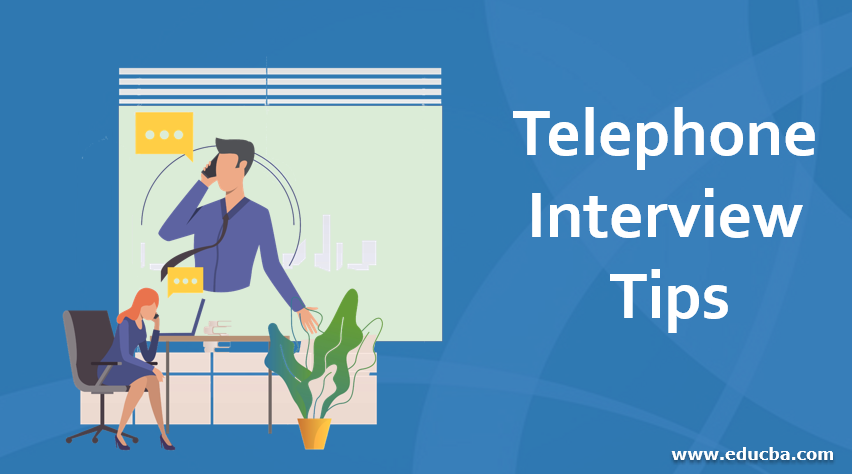 Introduction To Telephone Interview Tips
Most candidates take things casually when it comes to a telephone interview. They believe this because in-person interviews have value greatest and interactions. But they need to remember that if they do well in a telephone interview, they will get a ticket for the interview directly. Thus, they need to prepare. They take up the phone call interview anywhere. And they need to clear the round. Then they wonder what went wrong.
Even if you have great qualifications, excellent communication skills, and years of practical experience, you can only succeed once you prepare. Feeling complacent may be suitable for other pursuits, but not when aiming to crack the telephone interview. Remember, a telephone interview may seem easy, and you may think you would only go through it with sufficient practice and know-how; most people fail to pass the telephone round.
HR recruiters who select people through interviews prefer to do a telephone interview round to screen the best for face-to-face interactions. It saves time, effort, and monetary investment. And also, they're not able to see you directly. So they judge you through your tonal voice, communication fluency, and how relevant you speak in a given scenario. Thus, if you practice and prepare well in advance, it will be much easier to crack the telephone interview over the phone.
The following is a comprehensive list of telephone interview tips to help you succeed. But remember, these telephone interview tips will work if you will work. So, be attentive, take a pen and paper, and write anything that comes to mind after reading this article.
Let's get started. These are the success formula for performing at your best.
Telephone Interview Tips:
1. Power-dress
That is an unimportant addition. But this is one of the most important things to consider during a telephone interview. The way you dress, you feel the same way. So if you're in your pajamas and casual shirt while giving the telephone interview round, you sound casual. You need to wear it as if you're about to appear for the face-to-face interview to give yourself the boost. It may sound silly. But the way we look has a great impact on our psyche.
Our subconscious mind can't judge what's real and what we're faking. Thus, if you dress in a formal shirt and trousers and look impeccable, your mind will do its trick, and you will sound sincere, professional, and noteworthy. So, before you're about to take the conversation, plan about what you would wear during the interaction. Try it out, and you will see what amazing impact it would create while talking over the phone. If you don't believe these things, there's no harm in trying it once.
2. Create a Confidence Zone
First, decide where you will give the telephone interview. It's an NLP technique. You can take the call at your home (best), or else you can take the call in your professional arena.
No matter where you decide to interact for the telephone interview round, carry chalk. Draw a big circle on the floor wherever possible. Ensure no one sees you doing it because they may think you're insane. After drawing the circle, stand within the circle, take out your phone, and act as if you're speaking confidently.
Practicing 5-10 times for 5-10 minutes each will help you speak confidently during the interaction. Make sure you practice at least an hour before the actual interaction. Then, once you receive the actual call, go to your chosen place, stand within the circle, and speak. Feel confident and feel like an expert.
A drastic difference in your voice, tone, confidence, and fluency. It is one of the best techniques before you prepare for the telephone interview process.
Let's move to the next telephone interview tips.
3. Make an Agenda
What would you do when you're about to prepare for a meeting? First, you carefully analyze all the points you need to discuss in a meeting and go over and write down the important subjects you would like to discuss or want the members to discuss.
What if you do the same before the telephone interview round? It would help you remain relevant during the conversation. Before the scheduled time, write down what to speak about, how you would express your expertise, and how you would convince the recruiters about your candidature.
Knowing beforehand what to speak about will help you deal with HR recruiters effectively and increase your chances of going to the next step.
4. Prepare
Preparation is the cornerstone of all success. You know it. We know it. But only some take the advice to heart and implement it. Why not try it out in this case? Rather you need to find a professional approach. Preparation means spending only a short time memorizing and trying to remember typical phrases.
Make a questionnaire of all the possible questions you can ask during the telephone interview. And then carve out answers in the most suitable manner. You don't need to answer each question word by word, but you need to pick the direction of thought at least and express yourself. It takes time and effort, so plan.
If you have telephone interview questions right before you, start at least one week ahead. It would give you time to articulate answers to the questions that may seem difficult, and you will also get time to practice.
Don't take this casually. It is the most critical factor for succeeding in telephone interviews, but most people skip it and then wonder why they must select face-to-face interaction.
Let's move to the next telephone interview tips.
5. Review the job-description
A job description is an agenda recruiters follow to screen candidates. Thus, you must carefully analyze the keywords and what the company is looking for. Are your profile and experience suitable for the role? If yes, go deep and find out why this role exists.
Ask yourself what will happen to the company if this role disappears? How would it affect the company and its return on investment (ROI)? How difficult is it to perform this role? How much growth can this role offer to one candidate? Answering these questions is important.
You may only be able to answer some of the questions yourself, but you can jot down and always ask the recruiters while interacting. Recruiters like people who have done their due diligence and showed sincerity.
People who talk casually and agree to all terms of the recruiters are not being liked because recruiters need to see the depth in them. You don't need to do it to show the recruiters that you're sincere. Rather do your research based on the job description for yourself.
6. Take a Short Course on Telephonic Etiquette
Most people need more time to prepare. But if you take a short course on telephonic etiquette, it will help you in the long run. Few things you would see after doing the course.
You would see that you're not jumping on the recruiters' words while they're speaking; you're taking time to listen and then responding. You would also understand the value of pausing while speaking and will use it sparingly.
You would also know the value of tone and voice so that the interviewers get a good vibe by hearing it. You can also say thanks and please, and be polite wherever necessary without sounding desperate.
You don't need to hire a telephone interview expert right now. You can learn and master telephonic interaction, which will ultimately guide you in all your important conversations over the phone. Watch free videos to learn. Go to YouTube and search for telephonic etiquette, and you will get thousands of videos.
Let's move to the next telephone interview tips.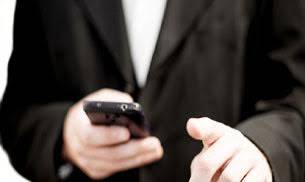 7. Handle the silence
The most difficult thing is to handle silence on the phone. As you can't see the recruiters, you may feel awkward while talking to a recruiter when they're silent for more than a comfortable level. They may test you on your interpersonal skill, or else they may be jotting down things you're spoken about for screening purposes. So, don't worry about silence on the phone.
Whatever questions you're asked, answer them and then stop. You don't need to add filler to become comfortable with the silence. Remember 3 things while dealing with silence. First, be concise. Don't speak too much. If you speak less, it may bore the recruiters, and your talk may tend toward irrelevance.
Second, be clear about what you're speaking. Don't just speak out whatever comes into mind. Third, be confident about your abilities. That's why doing the practice beforehand is very important.
Remember, this interaction is a win-win situation, and you may disagree if you feel you need to receive the salary and position you deserve. While disagreeing, recruiters may remain silent for some time to test you, but hold your nerve and don't try to fill up the silence.
8. Confirm your interest
You know only words are not important. What you leave behind non-verbally is also equally important. If you're interested in the job role, it would not only depict in words alone. Show your enthusiasm over the phone. Show energy that if you got this job, you could add so much value to yourself and the company.
Yes, preparation is very important. But it's also important to ask wholeheartedly for the role as well. You don't need to plead or beg; show your enthusiasm, energy, and interest with all your heart, and you will be able to score high on the sheet of recruiters. As recruiters can also not see you over the phone, they would pick your enthusiasm and give you numbers for your strong interest in the role.
9. Know the purpose of the recruiters and fulfill it
Recruiters are using their time effectively to call you and spend 15-30 minutes of their busy schedule talking to you. Ask yourself – Why do the recruiters do that? Answer the question by yourself.
Because recruiters want to see whether the candidate is interested in the job role? Does the candidate speak similarly to whatever is written on their resume? Is the candidate capable of communicating effectively? Does s/he have any weaknesses which may harm the company shortly? Though it's very difficult to judge the candidate simply by interacting with them over the phone, while talking, a few things come to the surface that the candidates may hide via email.
Pay attention to these details and get ready to react so that the recruiters' goals can achieve. If you can fulfill the purpose of the recruiters, you don't need to worry about selection. You would get selected for the face-to-face interaction.
Let's move to the next telephone interview tips.
10. Conclude the conversation with a proper note
Remember, the beginning and ending are as important as the essence of the whole interaction. As you need to begin the conversation with politeness and thankfulness, you must end it similarly.
Recruiters use many tricks to judge a candidate. Even if you didn't like the recruiter's tone, words, and voice, you shouldn't sound harsh or impolite. You need to find out what scheme they'd be using next.
So, be polite. While ending the conversation, ask the recruiter if they've anything to ask you; if they've, you would be delighted to answer. And at the end, ask the recruiter any question (if you have one) to clarify the job role, position, salary structure, or prospects of the company.
Once you gain clarity, thank the recruiter profusely and confirm your interest again. But be careful. You don't want to sound like you are being pushy or begging. Be confident in your abilities. You would surely succeed.
The above tips are the top 10 telephone interview tips and tools to perform at your best in telephone interviews. But your preparation may continue. You can learn more and improve yourself. We wish you all the best and good luck with the telephone interviews.
Recommended Article
This has been a guide to the telephone interview tips. Here we discuss the top 10 telephone interview tips which will help you to crack the telephone interview. You may also have a look at the following articles –