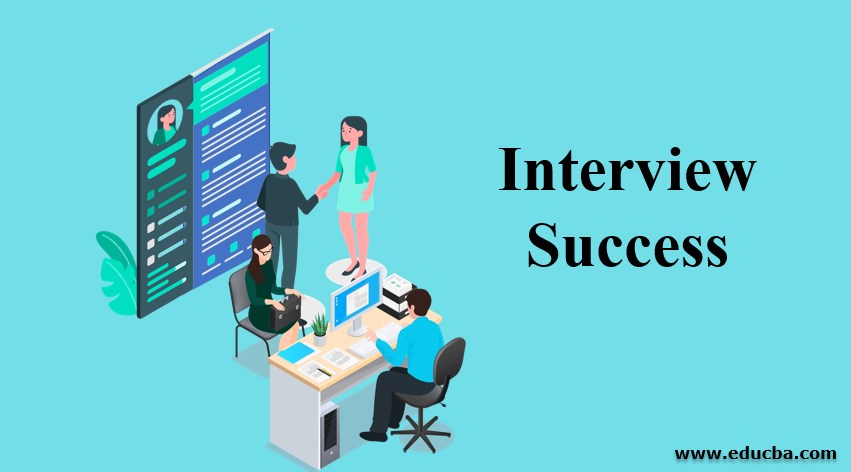 Interview Success
The word "Interview" takes us to a new world altogether, which does not only mean sitting in front of the interviewer and presenting yourself in a confident manner but also selling your skills and knowledge (and also experience in case you have already worked before) in the calmest and composed manner. Interview as a concept is like an adrenaline rush which brings with itself a lot of excitement and a ray of hope to start working (again) in a new organization, with new people from different backgrounds and taking control of your life in your hands without having to depend on anybody else, and most importantly an improved standard of living making you an aware and professionally intellectual person with a completely new skill set ready to unflare them in the practical world.
Therefore, "doing your homework," as it is said, becomes an absolutely significant step towards interview success. This means preparing yourself for the interview completely. This is a broad concept that includes
Knowing about the history of the organization to the business hierarchy, to its current market position.
Being well informed about the role and responsibilities of the job position you are applying for.
If it is your first interview ever or you have worked before, make sure you do not sound or appear desperate or nervous or over-confident at all.
Instant Interview Success is not a myth. There are a lot of things that might make or break the interview you appear for. It's not necessary that you might be or have to be rejected in a couple of interviews, only that's when you learn how to appear in an interview.
There is no set or pre-designed criteria to be followed for an interview success as well. The key to interview success always lies with you, the one appearing for the interview. We should not forget that the interviewer is a human being as well, and they are here to hire you, so being true and honest to yourself is the best.
The best part in an interview is when the interviewer(s) like you, they stop pushing you to do well, often unknowingly, by explaining the questions or elaborating the situations more fully, helping you along when you are searching for a word or an example to answer that particular question. This emphasis on people skills is done with the intention to underline how people skills can give an interviewee an edge over another.
10 Instant Interview Success Tips
The top 10 interview success tips are as follows:
Interview Success – Dress your Best
Your dress should not only be comfortable and formal but also give an idea about your sincerity and professionalism. Make sure you dress, demonstrating the best side of you that beautifully shows how prepared you are to enter the professional world and can be the face of the organization in the future. Remember, first impression matters. Before you speak a word, your appearance clearly displays the type of person you are. This has nothing to do with the size, color, or race of the person appearing for the interview.
A good dressing sense shows how much a person cares about themselves as well as their responsible and serious personality. A formal dress should be formal, clean, and neatly ironed, making you appear sincere, crisp, and professional.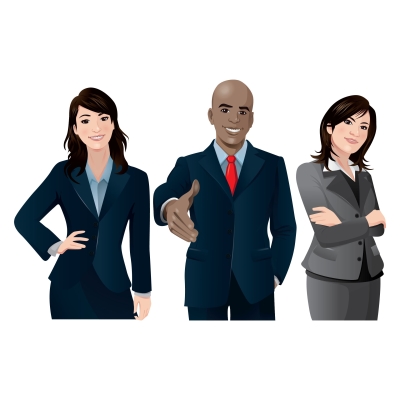 Interview Success – Do your Homework
Getting an interview call or appearing for job placements organized by your college/university is not the only thing that takes you to your dream company/job. The vital part of it lies with you. Learn about the organization(s) you are going to appear for, which begins with knowing:
the beginning and the history,
the benchmarks set,
the growth story,
business line, and
Most importantly, the current scenario or market position.
The information about the top management and important people of the organization can also be considered important.
Interview Success – Know your Job Role and Responsibilities
Sitting for an interview and answering haywire makes no sense. You should be well-informed about the position you are applying for, along with it your role in the organization as well as the responsibilities that you are required to fulfill, intelligently present yourself as a Master of the skill. This does not only makes you aware of what's coming to you in the near future but also makes you sound knowledgeable and competent candidate, thus making it a plus point. Therefore, doing a little research about what the company requires from a particular job position and what all you will be required to do can give you a helpful insight into your future job position.
The interviewer should also get an idea that you are flexible and aware of a couple of other roles in the organization related to your field/specialization as well, thus making you a Jack of All. This proves helpful as the interviewer will have you in mind while checking out less capable interviewees, hence, increasing your chances of selection.
Interview Success – Look Calm, Composed, and Confident
There might be a hurricane going inside you while sitting in front of the interviewer while he/she is shooting questions at you that you might not know a thing about sometimes, but you have to look very calm and composed, not losing your confidence for even a second. That does not only shows your control over thought and speech but also reveals your personality trait to work under pressure.
Remember, there is a thin line between confidence and over-confidence. Being authentic and confident will work wonders for you; however, over-confidence might work as a show spoiler. Be yourself and trust your instincts.
Let's move to the other interview success tips.
Interview Success – Clarify if not understood, ask questions.
Even if you do not know what's been asked, it's always a good idea to ask it in a graceful manner, not making you appear foolish or less knowledgeable. Understand the question or situation, and if you think that you've not understood it well, ask again to make sure that you got what exactly was being asked about or not. This adds as a plus point because it displays that you are mentally present and want to answer (or at least want to be informed in case you don't know about it). This also shows your true self.
Interview Success – Listen Attentively
Listening is key to great communication. Be attentive and listen to what specifically the interviewer wants to know about; over-answering or under-answering both will work against you; hence it is very important and essential for you to listen carefully and answer in a balanced way making your answer clear, brief, and crisp. Use of less but correct and concise sentences get the interview on your side, thus adding to your advantage.
Communication is a two-way street. Thus listening is as much crucial as speaking in any communication. And by listening, I don't mean just hearing; listening is a wider concept which involves hearing, understanding, retaining and responding.
Interview Success – Positive Body Language and Smile
Body Language plays a vital role during any face-to-face communication. It is said that your body language does half the work for you even if you have not even spoken a word yet, as your gestures, posture, manners, the movements or positioning of your hands, legs, and eyes, your expressions, etc. very loudly and clearly speak about you. For example:
crossed arms and legs display a closed personality that is not interested in any communication or
lowered eyes which show that you are not confident enough to look into the interviewers' eyes and face the situation, etc.
Manners have a role of paramount importance in interviews as well, which might take you off the interview in a couple of seconds. Certain habits or activities might prove problematic for you; therefore, keeping a check on yourself is of utmost significance, like
Chewing gum shows your casual behavior and disrespect towards the interviewer, or
leaning back, using a phone or looking at your watch, etc., or
coming to the interview just after smoking or eating food, etc.
These activities create a negative, irresponsible and unprofessional image despite your knowledge, excellent experience, so on and so forth.
Smiling is a great way of exhibiting that you are happy to be a part of this interview and will be happy to join the organization as well. However, laughing or giggling is a big NO! Never ever giggle or laugh aloud or pass on a naughty smile, as this gives a negative idea to the interviewer(s). A beautiful simple smile is always welcomed, as it makes the interviewer relaxed and calm, in both the situations, whether it's the very first interviewer he/she is taking, thus marking it to be a great start of the day or if he/she is frustrated after a long day of interviews been taken back to back.
Therefore, the way you are communicating by not verbally communicating can be a Make or Break situation. You should get in the interview with your head held high, showing respect, with a simple smile and an aura of confidence and positivity around you.
Interview Success – Reach before Time
Any organization would prefer an employee who is always excited to work and is punctual rather than the ones who cannot manage time. Therefore, time management is again a sure shot to interview success. Reaching the interview venue before time helps you get an idea about your workplace (especially if it's a walk-in or in case of a consultancy, you can always ask the hiring committee), giving you a brief about the culture of the organization.
Being on or before time also conveys how much you are interested in the job and what place does this job hold in your life, again unveiling your professional behavior, thus making you stand out of the crowd.
Interview Success – Have all your necessary Documents Handy.
Carrying all your documents is as necessary as it is to carry your resume along. Make sure you have all your original documents and at least 5 photocopies of each. The important documents include:
Qualification certificates (mark-sheets and degrees/provisional certificates)
Specialization certificates (in case you have done any specialized certificate course)
Identity and Address Proof
Experience/ Relieving Letter from all the organizations (in case you've worked before)
Last 3 months salary slips
10 passport and full photographs
Interview Success – Build Rapport
It's always good to make an interview more of a conversation rather than a strict, formal question and answer session. This makes it easy for the interviewer to remember you and works wonders for you making you feel a little relaxed and taking away the anxiety and fear of the interview. The interview can be turned on your side in the very beginning if you take control by keeping your calm and having a positive attitude.
Thus, making a light but sensible conversation and a little sense of humor, and a firm thank you handshake at the end works like a magic wand for you.
Conclusion
The most significant and difficult part is to prepare yourself mentally and psychologically about appearing in the interview. Your body language does half the job for you; therefore, you should be mentally prepared and not sound or look nervous or less confident. This does not mean that you expose yourself as an arrogant or over-confident person. Research a couple of general questions that are asked in every interview and prepare you beforehand. Dress in the most appropriate manner according to the type of job you are applying for rather than an uneasy ill-fit wardrobe so that you do not lose confidence due to consciousness. Be true to yourself and answer questions with the correct and crisp usage of words, reflecting your control over speech and thought-process.
Thus, prepare this checklist before you appear for an interview, and you will come out with flying colors and thus sustaining a good respectful image in the eyes of the organization, which will boost your confidence further as well.