Updated May 30, 2023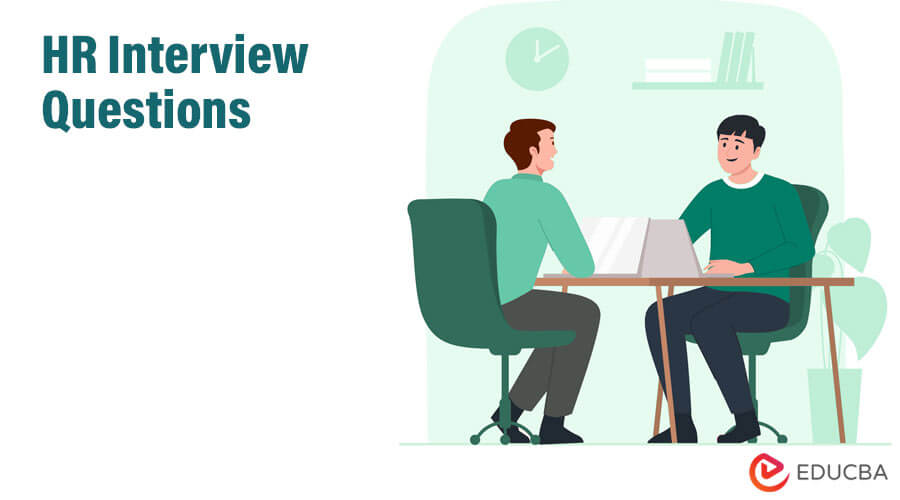 Top 5 Popular HR Interview Questions For Freshers
Below are the top 5 popular 2023 HR Interview questions for freshers that are often asked. So go through these questions before the interview and prepare to crack the interview easily.
1. Do you have any questions for us?
Never say No and always have a question ready; some of them could be
You can ask what the growth opportunities are
You can also ask whether the company encourages the learning and development of employees.
Ask whether the company has plans for expansion
You can also discuss your role in detail
2. Are you willing to work long hours if the project demands that from you?
Discuss situations when you must have done so to fulfill project requirements in the past.
3. Are you planning to go for further studies?
Be transparent in your answer.
If you are pursuing further studies, say so. Tell them why you want to go for that course.
If you are taking up a distance education course or a part-time course, they should know, as you will need to take leaves when you appear for exams.
4. Are you a good team player?
Companies look for team players as well as those who are self-starters and can work independently, so you need to be versatile:
You should show that you enjoy working in a team. Say that you are open to suggestions from team members and seniors.
It is always good to work in a team as one can get the support of other members, and in times of crisis, everyone can work together to achieve the goal.
 5. Tell us what you know about our company
Browse through the company website and ensure you know what the company does and do so in short.
Discuss the company's positive aspects; the interviewer should feel that you have done your homework.
Recommended Articles:
This has been a guide to the HR Interview questions for freshers with the best answers which are easy to remember. Here are some articles that will help you to get more detail about the HR Interview Questions for Freshers, so just go through the link.