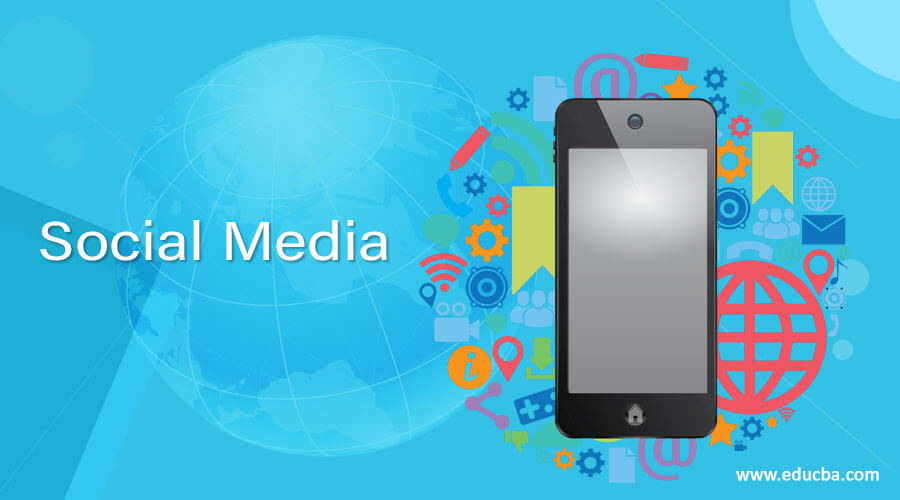 Introduction Social Media
Ten years ago how many of us were aware of what social media is all about? Only a handful isn't? And today? The story has just reciprocated. Even Mark Zuckerberg wouldn't have imagined that his social media site Facebook would become one of the most popular and active platform within few years of its inception when he initiated it on 4th February, 2004. According to the latest inputs there were about 1.59 billion monthly active users as on December 2015. Similarly, Twitter was launched a decade ago and today there are about 332 million users as per the current estimates of January 2016. Such a humongous response from the people, it's simply unbelievable. Truly social media has converted the entire world into a small global village.
The Impact of Social Media
With the proliferation of various social media channels there has been a tectonic change in the mindset of people worldwide. The most emphatic and enormous impact of social media was incredibly visible in the general elections held in India in the 2014. Even the most influential and prominent politicians and state head of various nations could not keep themselves aloof from the hiking affects of social media machinery. So whether it is US President Barak Obama, Russian President Vladimir Putin or Prime Minister of India Narendra Modi; they are all active on social media platforms like Facebook and Twitter. Aside these prominent figures such as film personalities and sports person, industrialists and other men of stature are also actively involved with different social media mediums. Some individuals wrongly interpret that social media is only for the Generation Y and the teenage group. No; it is meant for all irrespective of sex, caste, creed or religion. The only requirement in order to open an account in any social media site is that the person has to be eighteen years or older.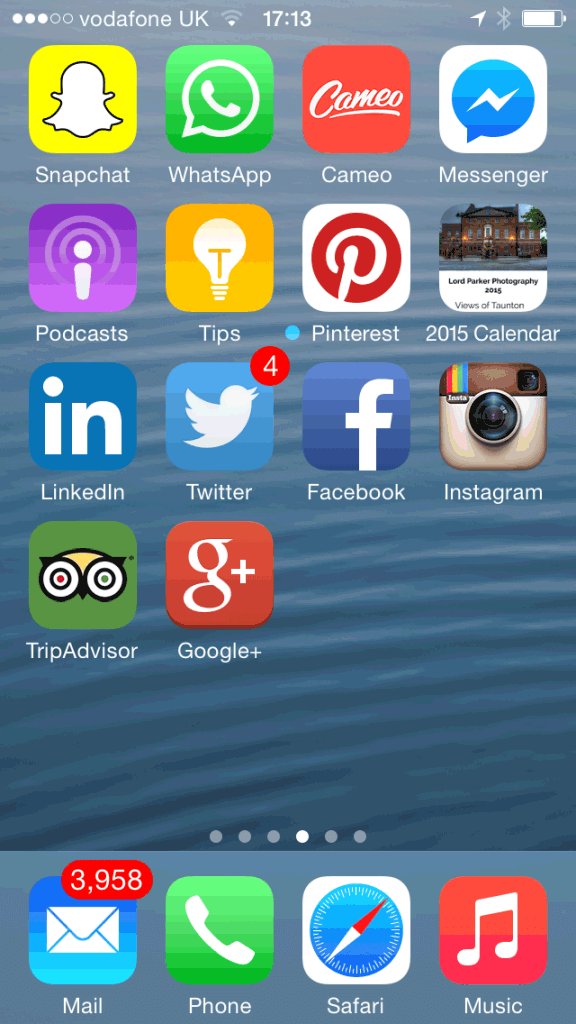 Different Roles of Social Media
Following are the different roles of social media:
1. Powerful Means of Communication
Social media has been one of the most powerful and effective means of communications which has played a significant and mammoth role in bridging the gaps between different individuals thereby establishing a robust connection. It was only a decade ago that people were not attracted by the newer technologies let alone familiarity with the social media channels. The large worldwide population and increase in the tele-density especially in the urban areas has spurred impressive jump off people online. The outcome was that the so called political parties began to harness the power of social media.
2. Biggest Platform to Express Oneself
However, the biggest buzz created by the social media corresponding to today's scenario is that it has been phenomenally successful in igniting a spark amongst the users. They can express their views and write comments on various issues which have brought tremendous change in social, economic and political trend of an existing place.
3. Monitoring of People's Comments
Recently the entire world witnessed that how Narendra Modi registered one of the biggest win and got the majority to form the Government. None can deny the fact that the social media played the most pivotal and huge in this landslide victory. One interesting fact about social media which has come out from research labs into real life is monitoring people's reaction to different incidents and happenings taking place around the global arena. It is quite interesting and fun to note that the political parties and strategists frame polices and plans after watching out these reactions. Moreover, every organization has a separate wing which is known as the social media cell.
Recommended courses
Everything is not fair
So far so good but often social media websites have also come under a scrutiny. This is because of the threat and terror which is looming large around the world. Some negative traits are as follows-
Creation of fake Facebook or Twitter Accounts
There have been several complaints that some people are resorting to illegal and unethical ways to fulfill their illicit activities. They often create fake Facebook profiles in the names of false individuals or companies and start using it to deceive people in different ways. Therefore, one should be very careful when operating Facebook or Twitter whether on Smartphone or computer.
Hacking other people's / important organization accounts
This is really come up a serious threat as not only does individual Facebook or Twitter accounts gets hacked but even the government departments and other organizations do come victims of such unlawful activities. The hackers tend to post objectionable comments, vulgar videos and images to defame or hurt the modesty of the victimized person or group.
Use of Social Media by Terrorist Organizations
It has become a major headache for most of the investigating agencies around the world as even terrorist groups in various parts of the world are actively involved on social media platforms. The recent example of this is Islamic State (ISIS) who is very active on social media such as Facebook and Twitter through which it is spreading its venomous thoughts through these channels thereby brainwashing the minds of youngsters and asking them to join their group.
Texting and Mobile
The concept of Texting or the SMS (Short Messaging Service) evolved with the emergence of mobile and the cellular phones. It was not long ago that mobile phone was supposed to be one of the most priced assets and was found only side the pockets of the rich and elite class. However, the scenario has undergone a complete change. From a fashion and status symbol mobile phones today have become rather a necessity becoming a very common accessory.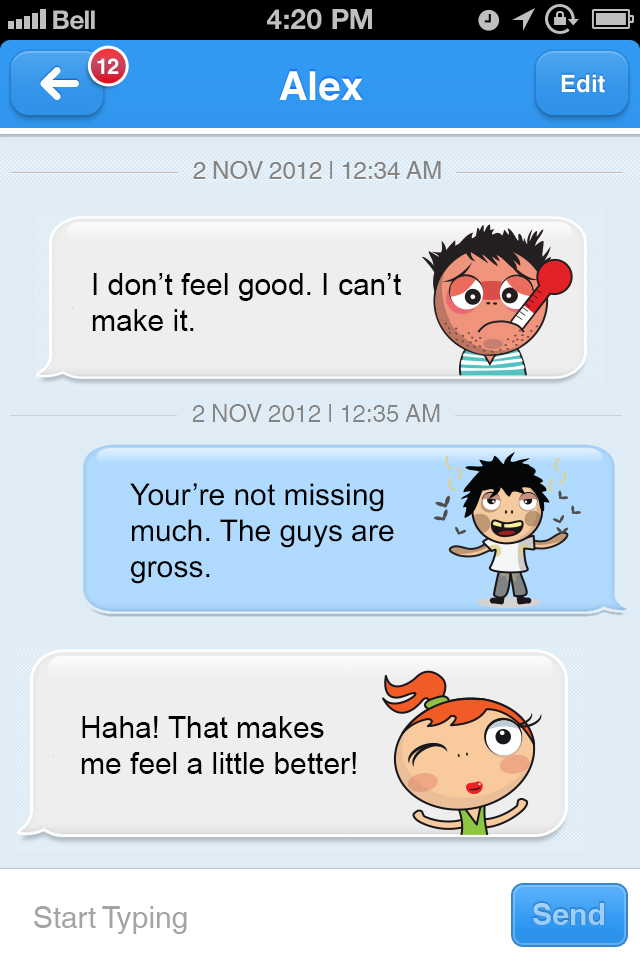 The Fetish for Texting
Ever since the evolution of the texting, the communication has become much faster and easier. According to the latest research, it was found that nearly about 72% of the teenager's text on regular basis which has given birth to new SMS codes or words. For instance you becomes 'u' 'your' becomes 'ur' and so on.
Entry of Watsapp and Viber
But the interesting fact is that today texting and sending messages have certainly gone to another level. It would not be wrong to say that social media apps such as Watsapp or Viber have completely transformed the arena of texting. Indeed, the craze for these most popular social media apps has grown to become larger than ever. People do almost similar activities on these platforms to what they do on Facebook and Twitter. Not only it allows you to send short and instant messages but even you can post images, audio clips and videos sending them to individual person or a group. It has also played a significant role in spreading social and crucial messages across the world and you can see spontaneous reaction from the people.
The Downside of Texting
Now it's time to look towards the other side of the coin. Yes, it's hard to believe but the fact remains that even texting has a few downsides. Let's analyze them one by one-
Problem with Face to Face Communication
Well, an interesting fact was found during a survey that people who actually text a lot encounter problem when it comes to communicating face to face. It was further found that this problem not only persisted in direct interaction but even they have to interact on their cell phones. Actually, they say that they fall short of words and do not know to precede the discussion further.
Too Much Obsession is Bad Habit
This problem mainly came from the teenage group who keep on texting to their friends during the late night hours or even when they were busy with some other work. Parents complained that their children are not properly concentrating on their studies which indeed, are hampering their results. Too much obsession about anything is a bad habit to develop.
Not very Meaningful Communication
Texting in other language is also known as surface communication. Although, it can prove to be vital in enhancing the bond of friendship but it is said that the communication through texts are not very meaningful. The texts send can even be misinterpreted and this can create a misunderstanding between two persons. Also because of the use of short terms, the receiver can fail to understand what actually the sender means.
Spelling Mistakes and Grammatical Errors
Texting has also given birth to usage of improper language and spelling due to the short hand typing. It is likely that people may repeat the same mistake when they are sending vital emails or typing an all important official letter which may create a bad impression.
The Internet: The Evolution
It was in the month of October 1990 that Tim Barnes Lee developed the first ever Internet browser in Europe and since then there has been no looking back. It was software which could scan everything on the net. And this exceptional tool is none other than what is popularly known as the 'World Wide Web' (www.) It got a tremendous response worldwide and became a huge hit. Undoubtedly, it had revolutionized the entire world as we were going to get a precious asset which has become a part and parcel of life.
Internet: A Part and Parcel of Life
You think of one task or activity which cannot be done via internet. You think of information which is not available on the search engines. Today life without internet is simply unimaginable. And to add more people haven't only got a connection on their personal computers and laptops but even on their tablets and smartphones. Life would become stagnant and remain standstill if we are not connected with net for even a single day.
Most Significant Achievement
There is no denial that the most significant and crucial achievement of internet is the area of information and technology. In fact, the entire IT sector is based on it and we are able to develop and design new software to ease our lives with its direct assistance. It has brought the entire globe in a close geographical proximity. In fact, Google, Gmail, Facebook, Twitter and so on are all the gifts of internet.
Residing in the World 'Online'
It wouldn't be incorrect to comment that we are living in the era of a virtual 'online' world. From learning to education, from financial transactions to other banking activities and from online shopping to business we are surrounded by the World Wide Web.
Most of the countries around the globe are giving adequate preference to E governance which has made the rule more transparent and easy. The government is able to take the vital decisions more aptly and quickly and they also get quick response from the people. This has also reduced the complicated paper work a lot.
E Business and online shopping
E business has indeed become a very significant and popular phenomenon these days. In fact, if you have noticed, the market nowadays has become more competitive and the consumers are spoilt for choices and lucrative prices. The emergence of e commerce websites have made people shop at their will without spending too much right from the comfort of home.
Online Transactions and E Learning
This is a digital world. Gone are days when you need to stand in long queues for depositing or taking out money from bank. This all can be done with just a click of a button.
Similarly, e education and learning has the changed the facets of many countries. You can enroll in any online course, do the classes via internet, appear for the exam and get your results online.
Internet: The Job Creator
Internet has today become one of the largest job creators throughout the world. A lot of work is done online and people are actively involved in it. Some instances include content writing, online marketing, selling of products, online travel booking, teaching and so on. You just have to complete assignment and get paid for it.
The Negative Impacts
Too much surfing of websites
Some people have grown into the mania of surfing the websites all throughout the day which is creating a negative effect on their health and mind.
Children especially the teenagers are easily attracted towards porn websites and videos which is not good news for them as well as their parents.
Problem of Hacking and Cyber Crime
Internet has given birth to cyber crime which indeed is more perilous than the crime committed on the scene. Several incidents of cyber threats have been reported where the terrorists are using computer and smartphones to explode bombs. Moreover, the incidents of hacking of important websites and email-ids have also become common.
Wrapping up the Discussion
Truly social media, texting, cellular phones and the internet has altogether transformed our lives and we surely cannot imagine a world without these indispensable accessories and tools.
Recommended Articles
Here are some articles that will help you to get more detail about the Social Media so just go through the link.