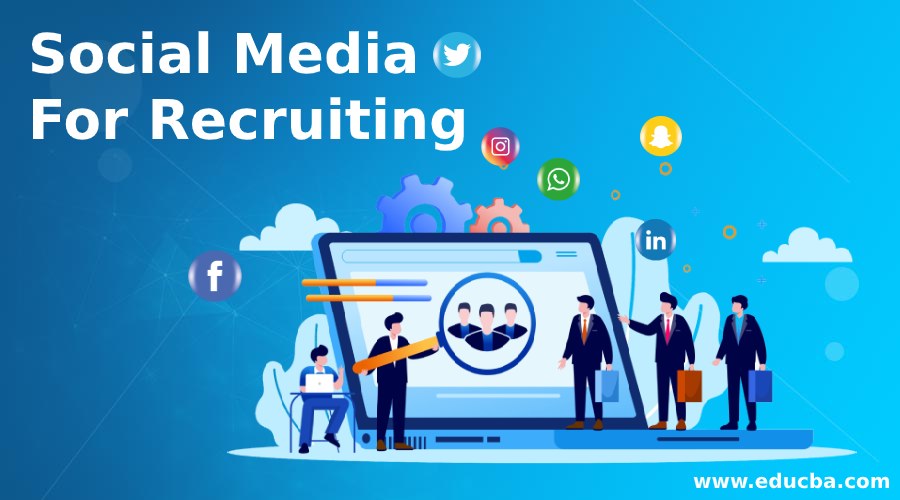 Introduction to Social Media For Recruiting
 Social media for recruiting is like a fascination forever individual nowadays. There would rarely be a person who isn't using any social media channel in their day-to-day life. Social media has made life much easier.
A lot of things are happening through social media. Excluding the personal and social use of social media, there are other uses of social media like marketing on social media, increasing brand awareness, selling relevant content and blogs, etc. Nowadays,s social recruiting companies don't only apply resources for offline marketing Managers but online marketing (social media marketing) as well. Presently companies are using social media channels to social media for recruiting. You may have gone through many posts on social media channels offering job openings, and you may also have applied for them. The main reason companies are employing social media is because of the cost-effectiveness and time-saving nature. While social media plays multiple roles, it is being used by recruiters as a cost-effective way to hire employees. LinkedIn, Facebook, and Twitter are in the top lists of the recruiters for posting advertisements for Job vacancies. Social media for recruiting can be defined as an intersection of recruitment and social media.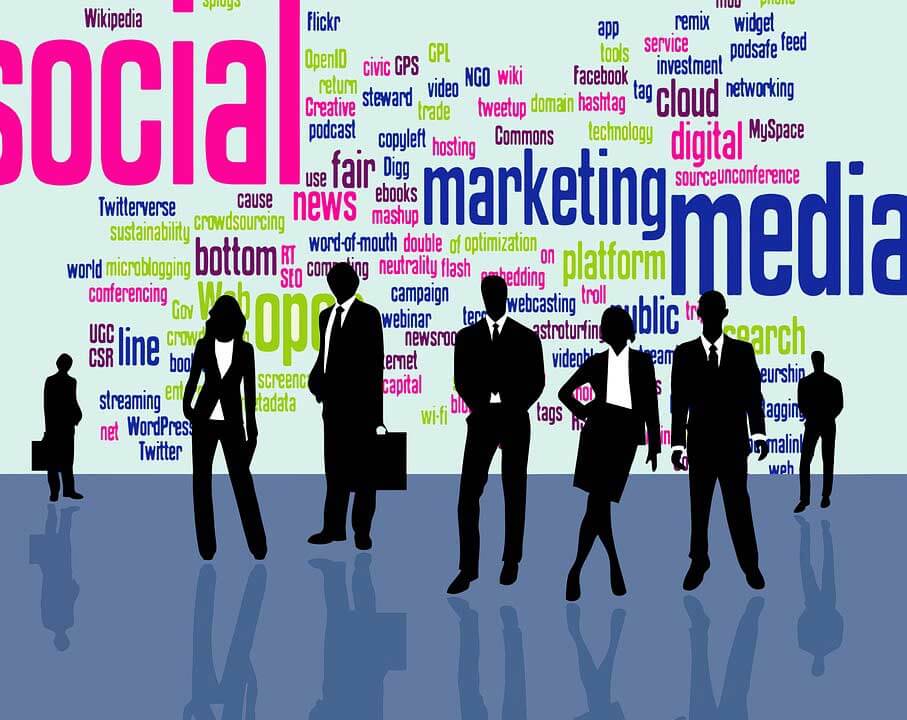 Image source
: pixabay.com
According to a study conducted it was found that 93% of companies use LinkedIn for social recruiting, 66% use Facebook, and 54% use Twitter. Jobvite- social media for recruiting software company through a survey report revealed that 73% of recruiters had hired the candidates through social media channels, namely LinkedIn, Facebook, and twitter.93% of recruiters reviewed the candidate's social media profile before taking the hiring decision.
Through social media, hirers find it easier to go through the candidate's personal life, views, interests, goals as well. These channels are being used in the screening process to select those who are favorable and reject those who are unfavorable for the job according to personality traits and interests.
1. LinkedIn
(representing 170 industries and 200 countries) is the channel that is most used by the recruiters to search for the employees. It is a professional channel and found to be the most beneficial for recruiting candidates. Social recruiting through it consumes sometime in the start, but at the later stages, when the user has been able to produce enough connections and networks, it proves to be very beneficial for the company, as social recruiting companies agree that candidates social media for recruiting through LinkedIn prove to be genuine and committed.
LinkedIn cost $195 to post a job advertisement for 30 days. The social media for recruiting can also sign up for "LinkedIn talent advantage",-which is an exclusive suite of tools for the hirers. Even if you don't have the budget for these, you can use them in a cost-effective way using your network activity box(status box). Broadcast your message as "hiring", for example, say-"looking for a digital marketer". Another cost-effective way is to build connections with your friends, former employees, professional acquaintances so that you can easily search for suitable candidates, either by yourself or from the referral of your connections.
2. Facebook
(currently having 400 million users on board) is being used by many companies to hire employees in a cost-effective way. They join groups related to employment, post their job requirements and vacancies and wait for the candidates to comment and inquire about it. They may also be using their personal pages for the same or the Facebook Ads manager to reach a large number of candidates. While applying, the candidates should keep in mind not to give in any information that is not necessary for the company to know, and the companies should keep in mind not to ask things which are not permitted by the labor laws. Candidates should ensure that they have an ideal profile, which will be appreciated by the employer. For example-posts and videos related to motivational speakers, startup blogs, business news etc. are appreciated by the social media for recruiting, whereas posts, articles, and videos related to alcohol, sexual topics, and the political world are not liked by the recruiter and may result in immediate rejection of your application. Employers may also notice how often your posts contain spelling and grammar related errors.
Facebook recruiting is cost-effective; recruiters can create a page free of cost to publicize their brand, posts and labor requirements. Another easy and cost-effective way is to "join groups". These groups are formed by some individuals to bring the employers and employees looking for a particular job posting on the same social recruiting platform. For example, there would be a facebook group of "Jobs in digital marketing". If you want to hire a digital marketer, then you have to join the group, post your ad and wait for the responses. If you want to save your time while applying some money to the hiring process, you can indulge in "Facebook ads". These ads are shown to the specific set of audience which you specify (facebook asks what age, gender, sex and qualification of individuals are you requiring), and shows them your ad in their task pane whenever they browse through their profiles.
3. Twitter
It is also being used by a majority of recruiters as a hiring channel. Companies may post job openings on their own account like Citi Jobs or may use third-party companies for it like tweet my jobs. Candidates are advised to use their Twitter profile wisely and tweet accordingly. Remember, recruiters, do look at your tweets to know your personality and interests. Hence, before using channels like Twitter, get a thorough knowledge of how to use them.
In order to recruit through twitter, you have to increase your followers, build your connections with the specific people and organizations. You can conduct a quick search for keywords and hashtags; for example, search for" digital marketing" if you want to hire an individual in that field and conduct a search. Follow all the important companies, pages, and individuals who will help you form connections. While social media recruiting through Twitter, keep in mind to use specific hashtags such as #hiring #jobs #recruitment #career #employees etc. , so that whenever an individual search for the jobs in the search box, the search results of tweets having those specific hashtags will be displayed.
Some recruiters benefit from using social media due to their connections. They may have added their employees, former employees, clients, and professional acquaintances, friends working in other organizations or running their own companies. These people sometimes prove beneficial in referring to the right candidates with the right skills for your job. Also, because they have been referred by a professional and trustworthy person, these candidates prove to be committed and serious towards their job. Hence the recruiter becomes successful in saving his time and resources and yet hiring the right individuals for their company.
Some social media for recruiting may not be willing to hire people through social media, but do it as a result of "competition". They may watch their other competitors using social media channels as a part of the recruitment and may want to do the same to attract people to their company as well.
Social Media Recruitment Advantages And Disadvantages of the recruitment process
There are a lot of benefits to using social recruiting. These are-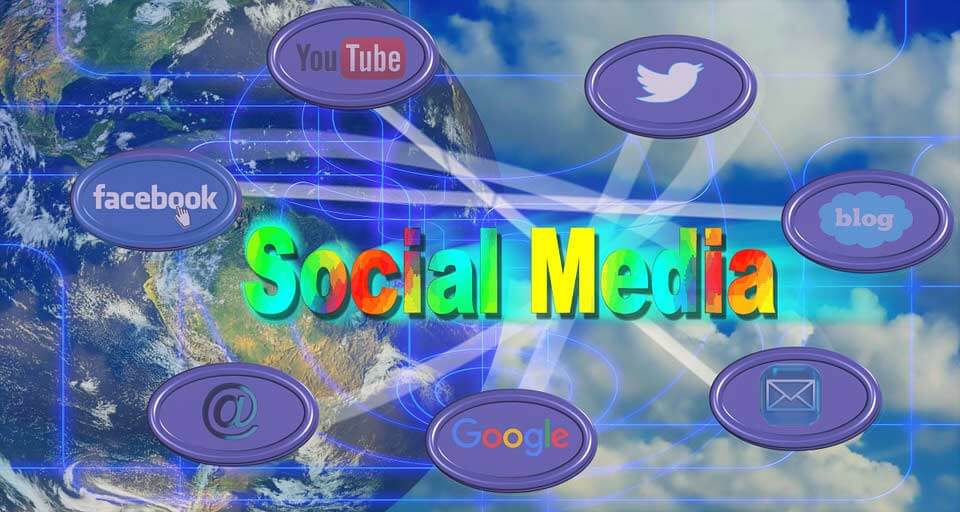 Image source: pixabay.com
Immediate response – Social media posts get an immediate response, particularly due to the 'share' feature of them. Sharing the posts increase the reach of the posts and become available to be read by a large number of audience. When a large population reads it, the probability of immediate response gets increased, and time is saved.
Lower costs – Hiring through social media channels costs much less than any other channel if you have full knowledge of how to use it. Posting in a facebook group or facebook page costs nothing and hence saves a lot of resources for the company as compared to the cost incurred for advertising with agencies, job boards, and referrals.
Fresh talent – Social media channels are mostly used by the youth segment of the society especially college graduates. Hence the company firm gets a chance of choosing from a pool of fresh talents, who have innovative ideas and skills.
Greater reach – Social media is being used across the world by a large number of people. Hence, everything that gets posted on them is read by a large population. If a job vacancy is posted on a social media channel using the right procedure, it gets reached amongst a lot of people, and hence the recruiter gets the benefit of choosing from a large pool of candidates.
More traffic – When you post a job opening on your page on Facebook, it automatically creates a lot of traffic to your page. Even if a large population is not selected for the job, they'll keep visiting your site for further posting and blogs.
Personal touch – Social Recruiting helps you get in touch with the candidate socially so that you can go through the candidate's profile, search for their interests goals, etc, know their personality type and decide whether the candidate's personality is appropriate for the job and your company or not.
Access to passive candidates –Through social media, one can reach even those people who are not really searching for a job but have highly polished talents and skills. When these job opening posts reach this population, they might show their interest even when they didn't think to do that before.
Social Media Recruitment Advantages And Disadvantages of Recruiting
While social recruitment offers a large number of advantages, it also has some disadvantages that the user should be aware of so that he may be able to encounter any negative brand image.
Some of the disadvantages of Twitter, Facebook, and LinkedIn for social recruitment are-
It is not easy to effectively broadcast jobs on Twitter. Twitter restricts you from using more than 140 words; hence you may not be able to effectively display what you want you. Some important details may not be included, and it may entice the candidates.
Facebook has been used as a primary source to talk and communicate with friends and family. Many individuals may be unwilling to indulge in professional activities like recruitment on Facebook. Also, they may not want to add their employers to their Facebook profiles as friends. Candidates discovered may not always be genuine, and the 'privacy settings' make it difficult to choose the right candidate.
LinkedIn, though effective in recruitment, consumes a lot of time in the initiation when the users have to build the relationships and networks to spread their word to a large number of people. LinkedIn also restricts users from using more emails to contacts than the limit. This makes communication difficult. Employers also cannot send messages to individuals who are not connected with them. One more disadvantage is that LinkedIn has not reached the stage yet when it can be used globally for international recruitment.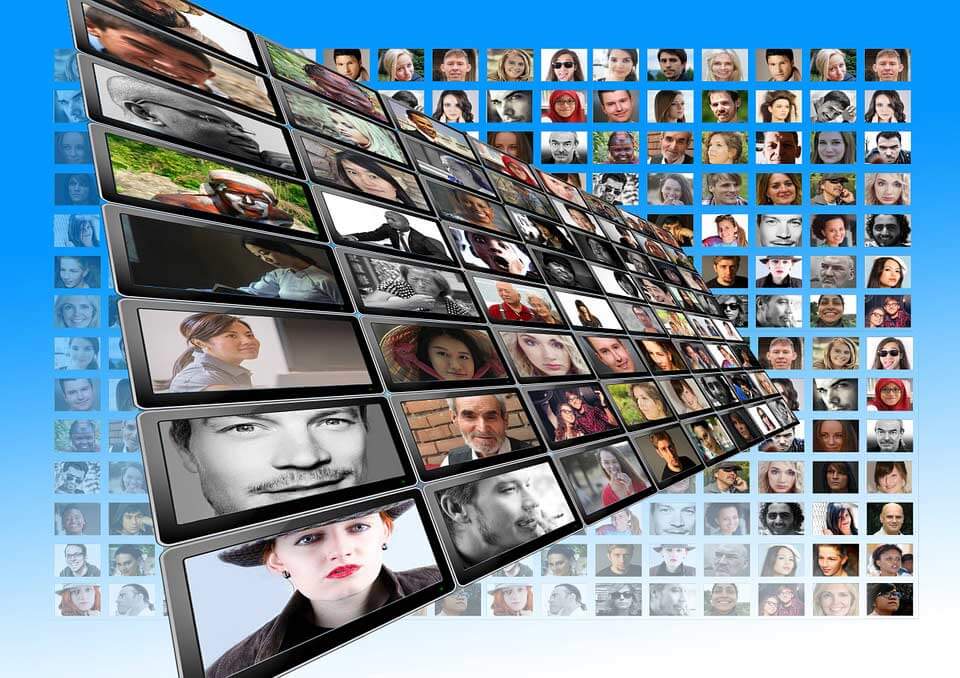 Image source: pixabay.com
Social Media Recruitment Advantages And Disadvantages to individuals can be as follows-
Fraud recruitment ads- Sometimes the individuals may fall prey to online scams when applying and giving personal information to the people who are not genuinely trying to recruit. These hackers may perform data and identity theft.
A lot of unnecessary online traffic- It may lead to unnecessary traffic that is traffic from those people who are either not willing to work seriously or who do not fulfill the requirements. Screening these candidates take a lot of time and hence may reduce productivity.
Negative comments from rejected candidates- After receiving too many job applications on social media, it is natural to reject a large number of individuals who do not fulfill the requirements as per the job. Some of the individuals may get angry, spread a negative image of the company amongst their friends and may post negative comments about the company on different websites.
A disadvantage for economically weaker candidates- There are some job seekers who don't use or don't have access to social media. These people may include the economically weaker sections of the society, who don't have the resources to reach social media. Hence it proves to be a disadvantage for those people, who may have the zeal and commitment to perform, may have valuable skills, but fail due to not accessing social media.
Recommended
So here are some courses that will help you to get more detail about the social media recruitment advantages and disadvantages and social media for recruiting, so just go through the link.