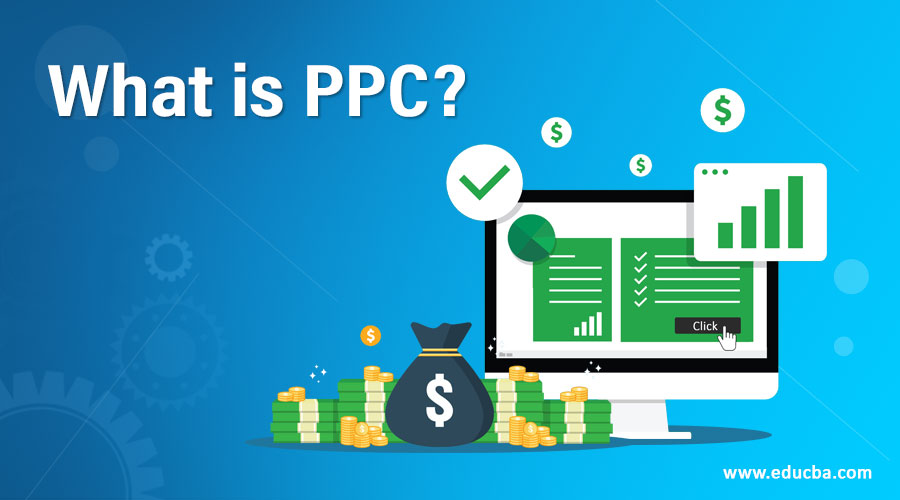 Introduction to PPC
Have you ever wondered why most information on the Internet is free, compared to almost all other media where you will have to pay to get any information such as Newspapers or TV? Considering websites have to pay bills for hosting, writers and developers, this money has to come from somewhere, right? Well, this all is possible because of Advertising on the internet. With Advertising models, most publishers are paid by big Ad companies such as Google & Bing, and you get to enjoy the content free of charge. There are many advertising models on the internet, such as Pay-per Action (PPA), Pay Per Impression (PPM) and Pay Per Click (PPC). In this post, we will be discussing the most effective of these models, i.e. PPC.
With PPC, you only pay money to someone when someone clicks on your ads. A PPC expert creates ads targeted to the right audience at the right time, which is why PPC is one of the most effective advertising models on the internet. Google, Bing, Facebook, Twitter, etc., are some of the biggest fishes in this water.
Search engines like Google and Bing are different in PPC implementation compared to social networks such as Facebook and Twitter. In Search Engines, Ads are shown to someone depending on the Search. On social media, ads are shown depending on the user's interest. These both are very well-targeted, and when an ad is shown to the right target, chances of that user clicking on your ads will be very good.
Scope of PPC
When it comes to making in a career in Internet Marketing, PPC is seen as one of the best. Almost all publishers rely on Advertising to earn money, and almost all companies want to sell their products online. Someone with skills in PPC sits in the middle of all of the processes.
In terms of the marketing industry, most offline publications and offline marketing are very limiting. For example, advertisers can't be sure about how many people see their ads; getting accurate data about Conversation Rates is almost impossible. Online Ads, on the other hand, offer a lot of control, and they have been around here enough to let businesses be comfortable spending money on them. Considering these facts, a career in PPC with only be more valuable in the future.
Advantages
Pay Per Click has 3 distinct advantages over many other Ad Models:
In PPC, Only Valid Clicks Count: With PPC as a model, you are only charged when someone clicks on your ad. This makes every penny spent accountably.
It Makes it Easy to Sell Stuff: It helps sellers show their product on the top of the search results. This removes the reliance on SEO and organic traffic to get sales.
Advertisers are always in Control: PPC advertising is focused on targeting to the right audience. With proper practice, you can be sure that your ad is only shown to someone who is interested in your product.
What Skills will you need to be Successful in PPC?
You don't really need any specific degree to get started with PPC. I have seen people from many different backgrounds do really well in this sector. As long as you are familiar with the Internet, some of its terms, and the concept of advertising, you can start learning PPC and other internet advertising models.
Given below are some skills and characteristics that will help you if you decide to dig deeper in PPC as a professional.
Numbers do not Turn you off: As a PPC Expert, you will have to work with numbers a lot, be it bid amount or creating weekly reports about how your ads are performing. So if you are willing to make friends with numbers and reports, it would be a good plus.
Willing to Learn new things: Just like other careers in marketing, it is a landscape that is always changing and improving. As a PPC professional, you will be introduced to new features and tools every day.
You are good at Microsoft Excel: Excel is the de-facto App to do some number crunching in a spreadsheet. So having some decent skills in the app will only help your efficiency.
You are Creative: Being creative will help you in thinking about making ads that click in a user's mind. With the increasing competition in the Ad Industry, a creative ad can be the difference between a campaign performing poorly or a campaign making a ton of money.
Future
A couple of years ago, only the largest businesses were using PPC to drive sales and offer services on Search Engines. However, in 2019, even small businesses such as coffee shops and flower Shops had started using online ads to get more customers. Considering that today more Internet users are on their phones than ever and that this number will only grow, a career in PPC looks bright. Also, getting organic traffic is really hard nowadays; SEO is getting more competitive and expensive day by day, and even after someone spends a lot of money on SEO, there is no guarantee that it will drive traffic on the site. PPC, on the other hand, is one of the very few guaranteed ways that work.
Wrapping Up
Now that we have discussed what PPC is, how it works. It is an important thing in the world of digital marketing. People with skills in PPC have a lot of options when it comes to making a successful career. You can join a full-time job, become a freelancer or even launch a start-up focused on providing PPC advertising for clients. If you have the skills, creativity, and ability to learn, a promising career in PPC awaits.
Recommended Articles
This has been a guide to What is PPC? Here we discussed the working, scope, skills, career growth and advantages of PPC respectively. You can also go through our other suggested articles to learn more –