Learn from Home Offer TAKE THIS BUNDLE
The Complete Marketing & Business Course Bundle - 55 Courses in 1
This Marketing Training Certification includes 55 courses with 260+ hours of video tutorials and Lifetime access. You get to learn almost everything under Marketing which includes Digital marketing, Internet marketing, social media marketing, brand management, content marketing, email marketing, Affiliate Marketing, Consumer Behaviour, Advertising and lot other Marketing concepts.
TAKE THIS BUNDLE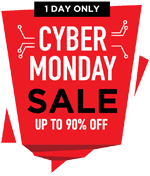 * One Time Payment & Get Lifetime Access
What you get in this The Complete Marketing & Business Course Bundle - 55 Courses in 1?
260+ Hours
55 Courses
Course Completion Certificates
Lifetime Access
Self-paced Courses
Technical Support
Mobile App Access
Case Studies
The Complete Marketing & Business Course Bundle at a Glance
---
| | |
| --- | --- |
| | |
| Courses | You get access to all 55 courses, Projects bundle. You do not need to purchase each course separately. |
| Hours | 260+ Video Hours |
| Core Coverage | Digital marketing, Internet marketing, social media marketing, brand management, content marketing, email marketing, Affiliate Marketing, Linkedin Marketing, Rural Marketing, Mobile Marketing, Consumer Behaviour, Service sector Marketing, Sales promotion and Advertising and lot other Marketing concepts |
| Course Validity | Lifetime Access |
| Eligibility | Anyone serious about learning Marketing and wants to make a career in this Field |
| Pre-Requisites | Basic knowledge about Marketing would be preferable |
| What do you get? | Certificate of Completion for each of the 55 courses, Projects |
| Certification Type | Course Completion Certificates |
| Verifiable Certificates? | Yes, you get verifiable certificates for each course with a unique link. These link can be included in your resume/Linkedin profile to showcase your enhanced marketing skills |
| Type of Training | Video Course – Self Paced Learning |
---
The Complete Marketing & Business Course Bundle Curriculum
---
In this section, each module of the Marketing certification is explained.

Goals
The goal for marketing training is to upskill the marketing skills of a marketing professional and to make them learn and understand the marketing concepts helping them to strategies the marketing campaign for the better and improved business results. Marketing is extremely essential for any organization or business to create awareness about their products and services, to grab the attention of the consumers to enhance sales and generate revenue. The marketing training helps the professional to build drafts and strategies for promoting the business's products and services.
Objectives
Marketing objectives are extremely important for any business or organization. The marketing objectives help any organization to create buzz and awareness about their products and services among the consumers. The marketing training helps to understand the types of customers and their mindsets, it helps to create an effective strategy for promoting a product or service, it helps to create awareness about the product, its features, and benefits compared to similar products available in the market. Thus, it is safe to say that this training will help any marketing professional to design and implement an effective marketing strategy for their organization.
Course Highlights
Below are some of the highlights of the marketing training course offered by educating:
This training helps to understand the customers better, to draft and execute the marketing plan effectively.
With this training one can learn to develop marketing strategies to grab the attention of a greater number of customers and to create more and more awareness about the organization's products and services in the market.
With the training one can surely plan their career in the field of marketing and this course will help any marketing professional to apply for becoming a marketing manager, marketing consultant and various other profiles.
Marketing training helps in creating an effective marketing and communication strategy for any organization as communication is a foundation pillar in marketing.
The training will help to learn and understand the different types of communication plans, as these communication plans are important to communicate the product features and details to the targeted audience.
The course mainly focusses on sending out the awareness about the products and services to the customers most simply and effectively so that the targeted customers can connect with them increasing the customer satisfaction and the revenue of the business. Also, it helps to create efficient communication and telecommunication plans to serve better.
It covers a basic understanding of marketing, marketing types, marketing environments, marketing strategies, brand matrix and its definition, marketing analysis, customers and their feedback, consumer behavior, customer retention, communication plans, technologies involved and effect of new technologies on the marketing trend, variation and difference in the traditional marketing methods and modern marketing methods, sales and sale transformation, different sales concepts and sales perceptions, the significance of marketing research and different types of research, scientific methods involved in marketing and samplings, case studies to understand the marketing concepts better and many more.
Project Highlights
Let us try to understand the project highlights of this training:
Target Audience: It is pivotal to select the target audience for product and service awareness. Choosing the correct audience will boost marketing and will help to reach out to a greater number of customers.
Growth Hack/Strategy: This is a very recent concept in marketing which involves creativity and analytical thinking with the social marketing matrices to gain better brand exposure and make an effective sale. This method is adaptable as the numbers are not predicted but they are calculated on the numbers and sale made.
Free media/Earned publicity: Earning brand popularity or free media is way effective than the paid advertisements and this course focusses on earning the customer's trust.
Bonding/Networking: Networking with other brands and healthy competition is always better rather than pilling one another down. Tradeshows and marketing fairs have been a hit always where different companies come together to demonstrate their products and services. This helps the different business verticals about their competitors and their plans.
---
Certificate of Completion
---
What is Marketing?
Most of us view marketing as a cheesy, pushy tactic to get people to buy something that they don't want to buy.
But marketing is far from that. It isn't pushy or cheesy; rather it's the way companies reach out to customers to serve them. And many people think that there's no difference between marketing and selling. In truth, sales are just a part of marketing. And sales come after marketing.
As an example, we can talk about selling a product.
Let's say that your company would want to sell 1000 pieces of a product you just launched. Now before even the sales would start, you need to start promoting the product on both online and traditional media. You can give ads, do content marketing, conduct SMM, or give advertisements on TV. No matter what you do to promote the product, it is called marketing. Marketing would continuously go on. And as a result, you would receive queries and leads for your products. And your salespeople would follow the leads and serve the potential customers with your products and would close the deal.
That's how the whole thing works.
If you're working as a marketing manager, your job is to bring as many leads as you can for the sales team. The sales team then will take the leads and reach out to the prospects and close the deal. And then your customer service department would reach out to your customers for collecting feedback so that you can improve your products and understand the ever-changing needs of your customers.

Industry Growth Trend
The digital marketing software market is projected to grow from USD 33.39 Billion in 2016 to USD 74.96 Billion by 2022.
[Source - MarketsandMarkets]
Average Salary
Average Salary
$59,981 per year
The average salary for a Marketing Manager is $59,981 per year in the United States.
[Source - Indeed]
Skills will you learn in this Marketing Certification?
You would learn a lot of tangible and useful skills in this Marketing certification. We're highlighting the most significant ones here –
Digital Marketing: In this Marketing training, you would learn digital marketing in detail. You will not only grasp the basic digital marketing, but also the nitty-gritty of each element like social media marketing, SEO, content marketing, display advertising, etc.
Rural Marketing: You will understand the meaning and application of rural marketing. You would not only understand the nitty-gritty but would know how to use rural marketing in the right places. A whole module is dedicated to rural marketing.
Content Marketing: Content Marketing is the only marketing that's left, opined Seth Godin. And that's the reason we designed an entire module on content marketing strategies so that you don't miss out on the application of content marketing.
Social Media Marketing: SMM is one of the best things to learn in this digital age. Under social media marketing, we not only give you generic teaching, but we go deep and teach you LinkedIn marketing, Instagram marketing, & Pinterest for business.
Email Marketing: They say that the money is in the list. If this is true, can you neglect email marketing in your business? The smart answer is no. And that's why we encourage you to learn email marketing which we will also teach you in this Marketing certification course.
Pre-requisites
Willingness to do this course: Not everyone would be interested to do this comprehensive marketing course because maybe you're from a different background and that's completely okay. But until and unless you've interest and commitment to do this course and apply what you learn, this Marketing certification would be of no value to you.
Common sense: That's what you need to do this course. You may not know anything about marketing, but if you have common sense, this Marketing training wouldn't be an issue for you.
Target Audience
Students: This Marketing certification is perfect for those who would like to take up marketing as their profession. And even if you have done your graduation in any other domain and you want to pursue marketing as your career, this course will help you get your foundation right.
Professionals: If you're in marketing or want to be a marketer, this course can change your life. Just take one module at a time, go through them, and practice as you complete each module. And then apply what you learn in a real-life scenario and you would be good to go.
Entrepreneurs: If you have a business and you want to grow your business to its next level, you need to learn marketing. That's why this Marketing certification course is so very important. As an entrepreneur, just do this course on marketing and you may not need to do anything on marketing shortly. This course is practical and designed in such a way that one can apply it in real-life scenarios.
Marketing Certification Course – FAQ's
---
Why should I do this Marketing Certification?
There's no reason why you shouldn't. If you would look at the curriculum of the marketing certification course, you would see that this marketing course is the only one with the concepts, theories, and applications. We bet that this is the best course you would ever find on marketing online.
I'm not from the domain of marketing. Can I do this Marketing training?
Sure. The important thing is whether you find relevance. If you feel that you want to learn marketing in detail, you can go for this Marketing certification.
Why did you include both online and traditional marketing in this course?
It's because even if digital marketing is the news of the day, you still need to know a bit about the traditional marketing so that you can equip yourself quite well while delivering on the results on behalf of your company.
Sample Preview
---
Career Benefits
You would reach to a higher rung in your marketing career: And this is a given. If you do this marketing training diligently and apply what you learn, you will reach a level that would be much higher than where you're now. And as a result, you will also derive benefits from your employer or business.
You would be way ahead than your peers: If you do this Marketing training certification, you would be in a position to teach marketing to your colleagues. Think about this. Do a single course. Learn and practice. Apply. And you would be a teacher of marketing. Isn't it fascinating?
Marketing Training Reviews
---