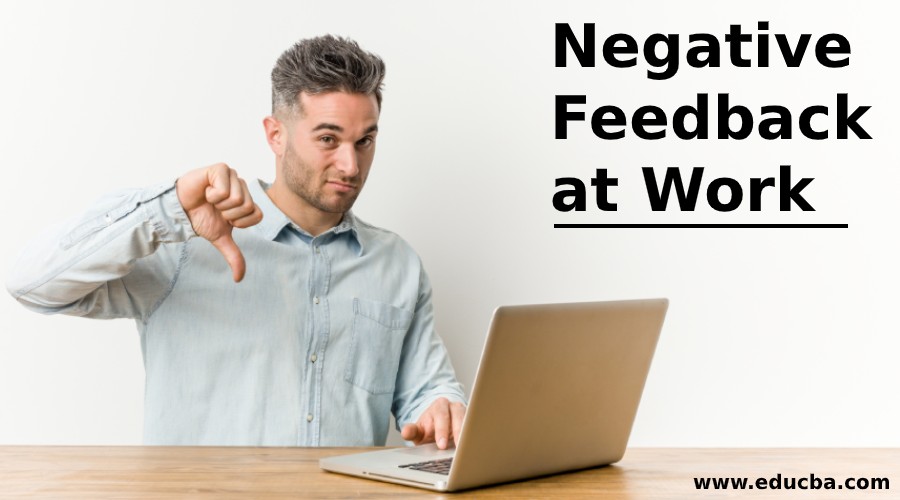 Introduction to Negative Feedback at Work
They say that any feedback is a valuable gift. And yet, there are times when it feels more like a nasty kick to our solar plexus. A colleague, a senior or even our boss feels compelled to share negative feedback at work with us, and we feel like we've been run over by a bus. Or close.
Sound familiar?
From pure instinct, we tend to choose the fight or flight response. If we're comfortable being aggressive, we push back with vigor as we assume that the other party is offensive and hence out to (unfairly) target us. If we're less inclined to confrontation, we resentfully apologize and accept on the outside, even as we justify to ourselves why we should reject it on the inside. Either way, we miss the whole point of "feedback", which can provide us an eye-opening glimpse into ourselves.
We're not saying that you should accept all feedback, negative or positive, that comes your way. But we are saying that if you can be constantly open to the revelations feedback can provide, you will suddenly see a world of opportunity for personal expansion. This is the kind of employee every employer wants: a strong professional who is confident in himself and hence unafraid to face new challenges. Coz that is exactly what negative at work feedback is – a challenge to your self-belief.
Tips to Handle Negative Feedback at Work
In this post, we give you 7 potent tips to handle negative feedback at work with aplomb. Again, these tips are not intended to turn you into a docile people-pleaser. Rather, they will help you dig within and use it as a powerful opportunity to step into your magnificence.
1. Don't make it personal, ever
This is the first challenge we face as our instinctual response makes us treat the negative feedback process as a personal attack. It's not. Even if we're 100% sure (and more) that the giver of the negative feedback process has a vengeful agenda against us, we can still choose to rise above our default "animal instinct," which only encourages us to fight or flee from the hunt. (It's also good to realize that no one is "hunting" you.)
For example, consider this scenario: The boss comes up to you after a presentation and shares, "Your presentation was just not good. Make it better tomorrow!" Ouch! This is not the response you expect after slogging through nights to meet the aggressive timeline. Or perhaps this is exactly the response you expect from your tough-to-please boss. Either way, you are left feeling inferior, humiliated, and frustrated. Take a moment here to consider what is causing these low feelings. It most cases, it will come down to you taking this feedback personally, as a negative certificate of your character and skills!
So here's a golden rule to get you out of the funk: throw out that negative certificate! Instead, treat this as an impersonal statement much like he's commenting on the weather.
The weather was not good. I hope for a better tomorrow.
The presentation was (just) not good. (I hope for you too) make it better tomorrow.
See how easy that was?
With a little bit of mental wordplay, we can take the emotional sting out of the negative feedback process. This will give us the mental space to respond rationally to it.
2. Do not come up with an immediate apology
This may surprise you as we've been taught that an apology solves most problems. Well, it does, but only when it is genuine. This can happen only when we understand the genuineness of the problem.
When we render an immediate apology:
We've had little time and opportunity to consider what the real problem is.
We respond with defensiveness. In fact, an immediate apology indicates that you've already succumbed to the flight response. (Apologize already so the other party backs off!).
This makes us resentful, undermining the sincerity of our apology.
An immediate apology comes in handy when you want to continue with the status quo. While it appears on the outside that you've accepted the perceived problem, you don't fully connect to it and are hence unsure of what to change on the inside. This is a bigger mistake as the other party will sense this and eventually see through your lie. You may even continue with your present attitude and actions and inadvertently recreate the problem in the future. In the long term, this can land you the dubious reputation of being a phony, or an insensitive slacker, or worse, both.
The better way is to come up with a polite, non-confrontational answer that gives you time to reflect on the negative feedback process.
I see what you're saying. That was not my intention. Let me get back to you.
Or even a simple,
I'll get back to you on this.
This will also indicate to the other person that you need time to absorb the negative feedback process, which is a reasonable response.
3. Always assume positive intentions
Do you know what makes perfectly constructive feedback "negative" to us? It is the negative intentions we associate with the giver. Yes, we. It is we who decide to treat unexpected feedback as an assault. In the same vein, it is us who have the power to associate positive intentions with it.
Here, it helps to note that with any type of feedback.
The giver has taken the effort to observe something about us. This may be good or bad or even skewed. But it's better than being ignored.
They trust us and hence feel comfortable sharing their observations.
As the famous self-help author Hugh Prather smartly noted, "Negative feedback process is better than none. I would rather have a man hate me than overlook me. As long as he hates me, I make a difference."
The best way you can respond is to acknowledge their interest and trust. Okay, so this may seem enormously difficult at times. But unless you're willing to turn this corner, you may as well quit now as all subsequent responses will stem from you feeling hunted. Denial, justification, anger, resentment and they are like will undeniably follow.
So always assume that the negative feedback at work comes with positive intentions, no matter what your personal equation with the giver is! This will open you to receive the gift of feedback and wisely choose what you do with it.
4. Own the problem
This one is another toughie. In fact, we acknowledge and appreciate that this can be a huge challenge, especially when you collect information that leads you to believe that you are the problem. Own it anyway!
So let us assume that the negative feedback at work you receive implies that you're not a good communicator. Heck, they may even hesitantly say that you're a terrible communicator. This does not mean that you powerlessly accept "your fault" as you allow the resentment and anger to grow within. Instead, this needs you to boldly challenge yourself and take responsibility for your expansion, personally and professionally.
Look, let's be ruthlessly honest here. We all cannot be unequivocal masters in this universe, exceeding at everything we do. In fact, even the most admired genius tends to lack in an area or two. So, why not you!
If the negative feedback process reveals communication or presentation or inclusion or any other station as your area of opportunity for improvement, appreciate that opportunity without guilt. There's no shame in it. Own it and show them (and yourself) who's boss by taking complete responsibility for it. The tips that follow will show you how it only gets easier from here.
5. Ask for more
Don't let this subtitle surprise you, as we're not asking you to sadistically ask for more negative inputs on your lack of skills/ expertise/ experience/ attitude, etc. (Phew!)
At this point, we assume that you've successfully crossed over and seen the right intent behind the negative feedback process. It's now time to dig deeper to find the root of the problem.
We should tell you upfront that the problem may not always lie in your corner (alone). Heck, it can even be a mutual communication problem, or an understanding problem, or an expectation problem, or an experience problem, etc. etc. But unless you're willing to courageously dig deeper, you will come up with your own (often incorrect) assumptions and unsuccessfully attempt to address them on your own.
For instance, let us come back to that now-famous example of negative feedback your boss, "Your presentation was just not good. Make it better tomorrow".
Without more information, you could let your (negative) imagination run wild as you think:
My boss does not like me! OR,
My boss is hard to please! OR,
I work so hard but I am never rewarded! OR,
I don't know what to do differently… I'll never get this right! OR,
…
But in reality, your boss might have merely meant this:
It did not cover the agenda he had in mind (which he may or may not have clearly shared with you). OR,
It was too long and hence failed to keep the audience captivated. OR,
It did not have enough statistical information to back your findings. OR,
He knew that the audience had little familiarity with the topic (which you may or may not have known), and hence expected you to factor in a more detailed introduction.
Do you see how vastly different they are?
Don't be a victim of your negative imagination. Instead, politely approach the giver and ask what prompted the negative feedback. (Perhaps they can cite an example or two while explicitly clarifying what they did not approve.) Here, it's mighty important that you approach them with an authentically open, non-confrontational, and non-threatening attitude, so they feel comfortable to be equally open and non-confrontational with you. Then, he or she will admire your intention to take this forward and give you valuable insights into your role, goals, the expectation from peers and seniors, etc.
6. Encourage and embrace partnerships to strengthen the solution
What if we told you that negative feedback at work provides you with surprising opportunities to strengthen interpersonal relationships? We reckon you'd be shocked!
And yet, this is universally true. Once you acknowledge and take sole responsibility for the problem, turn the tide by involving others in your solution. (So when your boss' negative feedback at work alerts you to a communication problem, make him a part of your solution!)
This approach has several advantages:
You now have the advantage of involving an expert who gets it right – this could be your boss, a trusted peer or even the giver (of negative feedback ) to help you address the problem.
You no longer feel alone with your problem. Conversely, the person you involve will appreciate and return your trust.
This, in turn, can serve as a powerful opportunity to improve your connection with your boss, your co-existence with your peers, or even partner with a mentor, all guaranteed to help you perform even better at work.
7. Have a ferocious drive for negative feedback at work results
All of the tips listed so far lead you to this worthwhile end: tangible results that help you get ahead, personally and professionally.
Ultimately, all negative feedback at work opens the door to better self-reflection.
Why do others think this way?
What am I doing wrong? More importantly, what can I do better?
How will it help me? Will it also help others?
What steps can I take now to trigger this expansive change?
Am I committed to this? If not, why?
Without the previous tips, this can potentially become a vicious blame game, causing you to feel doubtful and beaten. But with these potent tips, you retain your confidence even as you partner with others to better yourself. From this space, you are better equipped to objectively look at yourself, and come up with tangible opportunities for improvement. Our final suggestion is for you to ferociously keep on going until you deliver tangible (positive) results.
If negative feedback at work indicates you should improve your communication, partner with others, and work with a strong self-drive until you receive positive feedback on your improvement. Keep going until you get a tangible result. At no point should you fool yourself into believing you've "got it" without delivering results? This will only invite you to restart the whole journey at a later time.
We leave you with one final quote from the brilliant American professor Douglas Hofstadter, renowned for his research and observations on human consciousness. "You make decisions, take actions, affect the world, receive feedback from the world, incorporate it into yourself, then the updated 'you' make more decisions, and so forth…"
Don't stop working on that negative feedback until tangible results reaffirm this updated 'you,' a stronger, superior, worthier you!
Recommended Articles
This has been a guide to the negative feedback process at work is a challenge to your self-belief. With a little bit of mental word-play, we can take the emotional sting out of the negative feedback process.