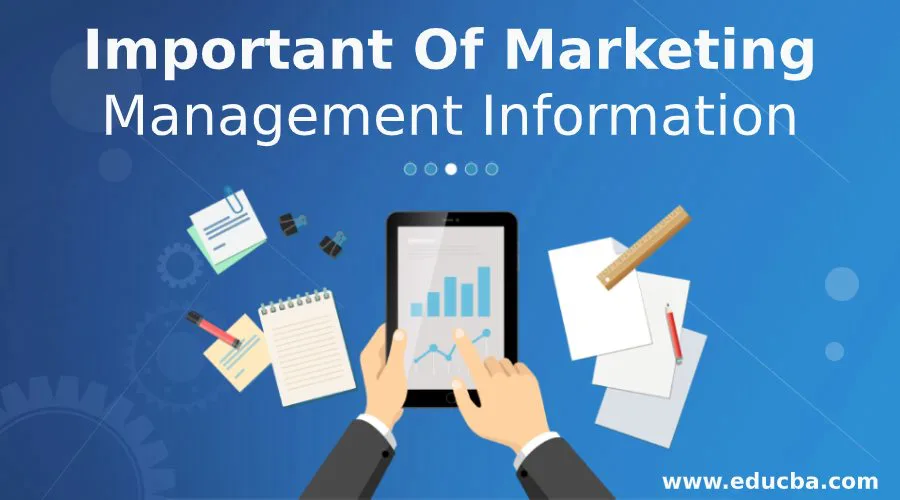 Introduction to Marketing Management Information
With increasing rental costs, infrastructure expenses, employee costs, and other overheads, the retail business is getting tougher for small and medium scale businesses wanting to set up own shop or distribute through established retail networks.
Hence, it is not only the small and medium businesses, but large corporates and those involved in B2B (Business-to-Business) are also actively involved in promoting products online. According to news reports, several businesses based in China, South Korea, Japan, Singapore, and the USA are keen on listing their products on Indian e-commerce sites and reach out to a large section of consumers in the country.
Among the global majors trying to capture the Indian market through marketing management Information are US-based Wal-Mart and German Metro Cash and Carry. It may be recalled that Motorola which relaunched its mobile phones in India in late 2013 tied up with Flipkart to sell its Moto-G, Moto-E, Moto-X, and other brands and was able to sell the products at a discount of Rs 3000-5000 per handset than if they chose the conventional distributor channels. The normal distributor network involves national, regional distributors, and retailers and this would mean up to 15% margin going to the distribution network. For a product priced at Rs 10,000, it would mean Rs 1500 per unit.
There are two types of marketing management Information
Customer to Customer which is focused on building communities of buyers and sellers
Business to Consumer where large and small businesses sell goods to consumers and
Business to business (B2B) where businesses sell to other businesses.
Reasons for the popularity of marketing management Information
Following are the different reasons:
1. Better price realization
The conventional distribution involves appointing a national level distributor and distributors at regional or state levels apart from utilizing the services of carrying and forwarding (C&F) agents. At each stage, a margin has to be played to the players involved and that adds up to the cost price which pushes up the product price or the seller may have to be prepared for lower sales realization per unit. marketing management information provides better profit realization for sellers and hence quite attractive for marketing management businesses.
2. Better geographical reach
Marketing management information expands the geographical reach thereby enabling a seller to reach a large audience compared to conventional marketing channels. With better internet penetration in semi-urban and rural areas, the reach of your brand or product can grow wider.
3. Home-delivery and good returns policy
At the consumer side, home delivery of products ranging from processed food, groceries, electronics, electrical goods, consumer durables, clothes, footwear, furniture, and cosmetic products have made it easier for them to shop at the convenience of home or office. Moreover, standard returns policy and warranty have enabled customers to have more faith in shopping online.
Recommended courses
4. Impact on carbon footprint
Marketing management information enables people to shop a variety of goods without going from shop to shop in congested streets after navigating heavy traffic resulting in huge carbon offsets in cities and towns. The lesser the number of vehicles on the road for shopping, the lesser will be the pollution.
Hence it is high time, organized and unorganized sellers seriously thought of offering their products and services online. However, care should be taken to identify the right marketing management information for your products to achieve better sales.
The functions of marketing take a small commission or margin on sales of products which it utilizes to build and expand the marketing management information platform.
Some techniques to choose the right marketplace
Following are the different techniques:
1. Choose the top e-commerce players
Amazon, eBay, Flipkart, Alibaba are market leaders in online shopping and hence more trusted by buyers. Credibility and brand image of the online platform are quite important from the consumer point of view and hence your product will be better noticed on a credible platform. Instead of selling in one or two marketing management information, it is better to list in more sites to get visibility and sales conversions as consumers have a preference for certain sites based on their user experience, convenience, branding, etc.
2. One-Size doesn't fit all
From a logical point of view, having a presence in top e-commerce sites may help to generate new business. However, in each product category there could be several top sellers listing their products and hence for smaller brands in the niche markets may not get the desired exposure and sales conversions. Hence it would be better to focus on niche or regional e-commerce portals which will have focused traffic although in smaller numbers compared to the large marketing management information.
For example, 3tailer.com is a function of marketing for vendors with buyers in niche markets while Xoole.com is a site focused on independent sellers, Zibbet.com is a fixed price function of marketing for handmade goods, fine art, vintage items, and crafting supplies and Artfire.com is a free marketplace for sellers of handmade products.
Traffic to an e-commerce site matters, but how much of its qualified traffic is more important. How much of it is relevant to the products that you sell should determine the choice of e-commerce sites for selling your products.
3. Look for sites that deliver a good product experience
You may not have the products to be listed on top e-commerce sites but it should be a delightful experience for the customer. For functions of marketing to be talked about in social circles, the product experience must be precisely thought out and flawlessly executed. It includes the front-end user experience delivered through an app or website, pricing, customer service interaction, rating systems, and most importantly the back-end service delivery with access to the best of service providers.
4. Novelty of online auctions
eBay is also one kind of function of marketing that pioneered the online auctions in the 1990s witnessed growing interest but the novelty of it is gone as shoppers look for faster transactions. It won't work for commodity-priced items. Me-too products available from across vendors should be sold at fixed prices thus not leading to unhealthy competition and strain on thin margins. eBay sellers can choose the auction or list 'buy it now prices, while on Amazon sales are at fixed prices.
5. Submit the products to Google
You have your products listed and displayed on different online shopping sites, but it is better to take our own measures to improve the exposure of the products. One way is to submit to Google so that they can be listed in the search tools' shopping results.
6. Social media engagement
With the rising importance of social media such as Twitter, Facebook, Pinterest, Reddit, and Google plus in people's lives, it makes immense business sense to create special FB pages for brands, create blog posts on WordPress, Tumblr and share them on social media. It would be better to go for targeted paid promotions which will enhance the brand awareness and recall among online buyers.
7. Reliable payment mechanism
The process of adding a product to the shopping cart, processing the order, and payment mechanism through a payment gateway should be smooth navigation for the user. There should also be a variety of options including PayPal, credit card, debit card, net banking, payment wallets, etc. if the payment system is not perfect and consumers lose money or face a delay in a refund, the marketing management information platform is at risk of losing customers.
When a consumer orders a product online, the functions of the marketing operator have the responsibility to oversee and enable all transactions, ensure the funds are credited to the right suppliers. They are responsible for capturing the legitimate payments and informing the supplier that the corresponding items have been ordered and paid for. Only then the supplier can fulfill the order and deliver the product in a timely manner.
8. Service functions of marketing
E-commerce platforms have emerged for services and new opportunities are growing up in this niche segment. Odesk has done a variety of different services in marketing, technology, writing, design, data entry although these services serve business customers. Guru.com is another example of buying and selling professional services across different categories.
9. Set up offline presence in select towns and cities
Some companies and brands that sold exclusively through online and direct marketing later set up retail outlets in select towns and cities so that people can directly feel and touch the products they are buying and establish credibility for the company. Some consumers may be reluctant to place an order in a company that only has a virtual presence and nothing in brick-and-mortar.
10. Look for platforms that give good customer service
Functions of marketing will be favored by customers only if there is a customer grievance redressal system. They should not end up as a mere aggregator of products and services. Some marketing management information sites have been known to provide good customer service and having a clear cancellation and return policy. Hence it is important to identify those online sites and get listed in them.
The top function of marketing management information
eBay –founded in 1995 by Pierre Omidyar is the world's largest consumer-to-consumer sales service online. It enables both B2B and B2c business
Amazon- was found in 1994 as a simple online bookstore. It now sells books, electronics, mp3 downloads, cloud computing services.
Alibaba
CraigsList
Flipkart
Snap Deal
Sears.com
Buy.com
Newegg.com
Etsy.com- is for handmade or vintage items, tools, and supplies. Handcrafted jewelry, clothing, art, photography, paintings, sculptures
Pricefalls.com
Shoply.com-free functions of marketing for small business owners
SOCexchange.com
iOffer.com
eCrater.com
Bonanza.com
Blujay.com-free classified functions of marketing
Artfire.com- handmade products
Wigix.com
Offeritem.com
Shophandmade.com
Zibbet.com –fixed price site for handmade goods, fine art, vintage items
3tailer.com to connect vendors with buyers of niche markets
atomicmall.com
Sell.com – in classified ad format and Xoole.com for independent sellers.
Conclusion
The online marketing channels are set to grow further due to greater internet penetration, the growth of social media and inherent challenges faced in brick-and-mortar establishments. However, in many places, marketing management information faces challenges to its rapid growth due to slower internet penetration, and need for some people to 'feel-and-buy'.
It is true that the expansion of malls that provide a good shopping experience, entertainment and better offers on holidays have provided a formidable challenge for online shopping sites.
Just as some of the shopping malls announce huge discounts up to 80% on certain holidays and festivals, online shopping sites have also come up with huge discount offers in recent times to attract brisk sales. Some new product launches are done on online merchants' site by announcing a date for registering at an inaugural offer price.
Deals and offers continue to attract a large number of buyers in online and offline space while exclusive products that are available only online also enable better sales. For certain products such as ready to use garments, shoes, accessories, there should be a proper mechanism to find out the correct size based on measurement of waist, hip, chest, leg and so on.
marketing management information and the marketing management definition differs from e-commerce sites as there is a large number of sellers with a large number of products on offer. E-commerce sites are meant to cater to a single brand or a company. With the increased use of mobile devices, marketing sites that have user-friendly mobile apps stand to get better business than those that don't. Moreover, the websites need to be mobile-friendly on vertical scrolling mode to enable friendly navigation on smartphones. Short messaging services (SMS) can be effectively used to announce offers, reward points, new product launches that will alert customers to new buying opportunities.
For investors, there needs to be clarity on the government and regulator's side regarding what constitutes online, e-commerce and m-commerce transactions this is also types of function of marketing.
Branding of the marketing management information can be done once it attains a critical mass – it is done through electronic media, social media and mass media depending on the budget. Branding denotes value and hence attracts more sellers to the site. The function of the marketing manager is still overcoming their infancy and set for take-off in a few year' time. How sooner businesses understand the potential of it, the better for their top-line and bottom-line growth.
In the end, what matters is customer satisfaction and where it is seen, more business it will attract although convenience and ease of buying will continue to be advantageous for buyers online. this is the function of marketing.
Through recommended articles
Here is some link that is the related articles of marketing management information and also marketing management definition that will help you to get more detail about marketing management information.