Updated November 27, 2023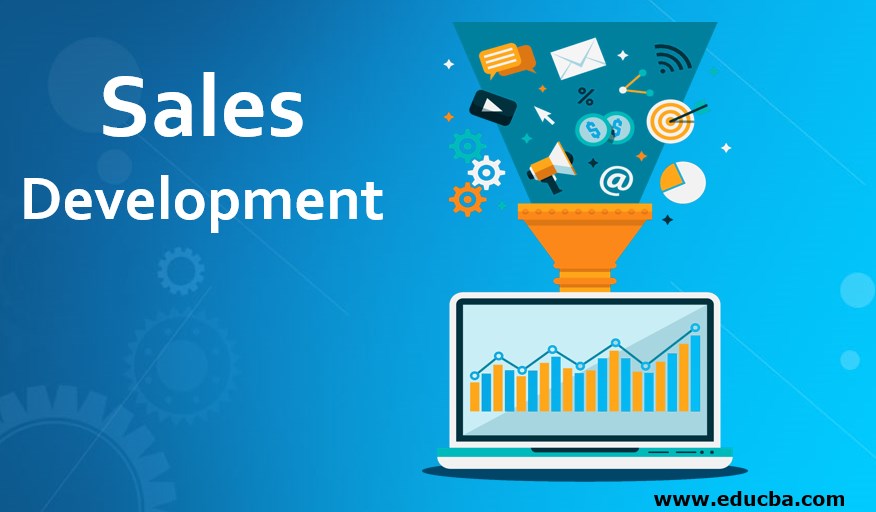 Tips for Better Sales Development
Sales Development is like Oxygen. Any business or organization can't flourish without good salespeople who work at the grassroots level to deliver a product or service to its customers. No wonder in an organization, the salespeople are generally the highest-paid owing to the revenue it generates for the company. Here we will learn tips for sales development.
Salespeople are in direct touch with the customers, understanding their needs and providing them with solutions, which makes it all the more imperative for businesses to invest in their workforce. A good product or service is considered good only when there are customers to buy it. Every company, big or small, thrives on its salespeople; they are the ones who drive the business.
So if you are planning to make a career in sales or marketing? Here are certain sales development techniques that can help you gain and retain more customers regardless if you have any sales skills training or not.
Courteous and polite demeanor
Dress well and nicely so
Reach on time
Follow up
Know your product or service inside out
Enhance your knowledge
Develop your emotional quotient
Deliver more than expected customer delight
Stay in touch with the customer always and forever
After-sales development service is the key to long-term success in sales development
Sales Development Tips and Techniques
Let's now big deep into these sales development tips and techniques and understand how they can be applied for better sales development.
1. Courteous and polite demeanor
Courtesy never hurts anybody; it won't hurt you, either!
Out of all the sales development tactics for success, first and foremost, to be successful in sales development is to be courteous in dealing with the client. Politeness is always appreciated, whether it's in your personal or professional sphere. You might have had a tiff with your boss before moving out for that important client meeting, or it could be just another bad day; a smiling professional is always a pleasure to meet and talk to. If you thought Thank You and Sorry were a thing of the past, you better rethink. A pleasant persona is the first sign of success. Be electric, be motivated, and be on top of your game.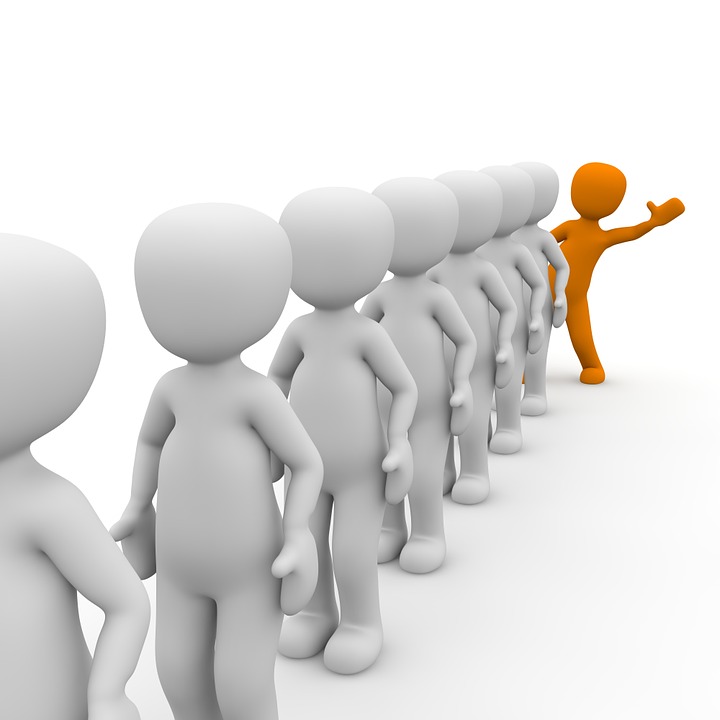 Image source: pixabay.com
2. Dress well and nicely so
The dress code is one of those external factors that can be used to your advantage in carving out a niche for yourself. It helps you distinguish from the rat race. As they say, First impressions always last longer. Dressing in clear formal clothing indicates that you mean business and are sincere, and the client can expect the same level of gravity from you.
Another aspect that is as significant as the dress code is correct body language.
Body language and attire speak volumes about your potential and capability even when you haven't spoken a word. A confident posture and demeanor assure the customer that he will be taken care of. So on your next client visit, wear that formidable business suit with aplomb!!
3. Reach on time
For God's Sake, always show up on time. Many salespeople underestimate the power of timekeeping. Making your friend wait can cost you a few stern glances, but the customer is that king you can't afford to keep waiting. It might cost you the business.
Customers always appreciate punctual professionals. If you respect their time, they will respect your effort towards the sales development call by closing the deal. It makes them believe you are reliable.
Sure, there might be some last-minute glitches, but moving out on time to avoid that deadly traffic jam is a good enough idea. And if you still feel you are running late, it is better to inform beforehand about the delay than to apologize later. A client relationship started on a good note gains strength with every deal. It not only lasts longer but also grows stronger.
4. Follow up
How many times did you learn this simple lesson in school? Keep Trying!! Don't give up!!
The key to mastering client conversion is follow-up. It's well-known that half of the sales development prospects are lost due to irregular or no follow-ups. Regular follow-ups go a long way in having more conversions than just offering a worthy product or service.
Maintain a journal for calling clients and reminding them of your presence. Follow-ups are an essential way to let the customer know that you are around, that you haven't stopped thinking about them, and that you are still waiting for an affirmative.
Constantly reminding the customer of your presence eventually gets converted into a meeting since the customer gauges your reliability and commitment towards your objective.
This unwavering and unflinching habit of following up often converts the sales development call even after months of calling up. Who knows, it might be the call of your lifetime, the call you had been waiting for throughout!!
5. Know your product or service inside out
Finally, the client has agreed upon a meeting after all that persuasion. Now is the time to prove your mettle in front of the client. Never ever go unprepared for a meeting. Schedule your appointment at a convenient time, especially when you have full preparations for the meeting. Knowing your product or service inside out builds that confidence in the customer that his needs and concerns will be addressed.
Half-baked knowledge about your product or service will only endanger your position in front of the customer. He will lose confidence in your abilities to handle any catch-22 situations that might crop up. It will do more harm than good. To close the call with complete coolness, it's essential that you are completely aware and on top of your game.
6. Enhance your knowledge
Knowledge about your product or service is essential, but along with that, you also need to be completely aware of a lot of things beyond your domain so that the client feels that he is in safe hands and he/she is not dealing with some zombie from XYZ company. You need to prove your mettle as an up-to-date professional who can think straight and serve the customer's needs.
Most of the customer meetings are more about how aware and well-informed you are than the product you sell since the competition might be giving the same or a better product, maybe even at a better price.
With your knowledge, you have to impress upon the client that you are fully aware of what is happening in and around you. To elaborate it further, in an hour's meeting, around 50- 55 min should be for political and economic discussions and just 5-10 min for business.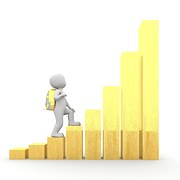 Image source: pixabay.com
7. Develop your emotional quotient
Gather as much information about the client and his family as you can. Understanding what makes him tick can help you provide products or services based on the client's needs. Primarily, for need-based selling, you should be aware of what challenges the clients face and how you can provide them with solutions. Be that problem solver that the customer was always looking for. Take a personal interest in your client's achievements.
8. The golden rule of sales customer delight
The key to customer happiness is delivering on time. It applies to every aspect of customer service. To achieve timely delivery, commit less and deliver more. To substantiate it with an example, inform the customer about resolving an issue in 4 days and getting it fixed in 2 days. This would pleasantly surprise the customer since you reverted in half the expected time. This is termed customer delight. It registers with the client that you are fiercely good at your job. It will most definitely increase the chance of repeat business and further recommendations as well.
Though practically achieving customer delight every single time isn't plausible, but even if you attain a decent score, it will surely be remembered.
9. Stay in touch with the customer always and forever
It is said that the customer is King; the customer is rather the Queen whose wishes must be fulfilled by the King, i.e., you.
Always and forever stay in touch with your customer, even if you don't receive immediate gratification through business.
Wishing the customer on his/her birthday, anniversary, or family members', birthday festivals go a long way in creating that formidable connection with the client. It gives that personal touch to the professional relationship that every client seeks. Maintain a journal, or even better, schedule your smartphone reminder about the important dates for your customers. Even better, send flowers or cake to your special clients. It not only makes them feel happy to be remembered on their special day but also fills them with an obligation to close the deal and further keep augmenting the business from time to time.
Keeping in touch even if there is no business in real-time makes the customer feel that he is always remembered, not only when there is a need to sell something.
It makes him believe that you are always working for his betterment.
Staying in touch is all the more essential, especially when a problem must be solved. If in case a client's issue cannot be solved or will take more time to get resolved, keep him/her posted about the delay. Engage the client in each and every stage of the matter so that he feels more involved and more in pace with their decisions. Moreover, it helps the client to not only make informed decisions but also patronize their decisions.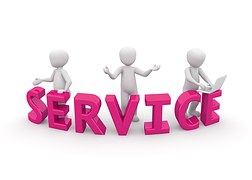 Image source: pixabay.com
10. After-sales development, service is the key to long-term success in sales development
The most important and oft-forgotten aspect of long-term success in sales development is after-sales development service. Major organizations sometimes fail to transmit this most important message of providing good after-sales development service, which results in enhanced customer retention and, often, greater customer acquisition. Statistics have proven that 80% of any company's business comes from 20% of its clients, which most businesses overlook.
After-sales development service helps to repeat purchases and an opportunity to gather recommendations and references for your business. In this competitive world of shrinking margins, after-sales development service goes a long way in increasing the customer base and assuring you of customer loyalty, which is difficult to achieve.
If followed properly, the above sales development tools will transmit a message of the high emotional quotient in the sales personnel, knowing the customer's needs and providing timely and reliable solutions best suited for his requirements. Most organizations unknowingly lose customers due to a sloppy attitude towards client happiness. Managing and retaining customers is a prerequisite for any company's success. No wonder companies these days invest a lot in their salespeople since they are in direct contact with the client. They are more aware of the client's requirements and expectations.
Products or services are more or less competitive in a balanced economy. Hence, the way of dealing with people differentiates you from the rest and puts you above the crowd. Businesses all over the globe understand that it is people dealing with people and encourage the workforce to be more empathetic with the client.
How many times have you changed your mind about a company that religiously tried to solve an issue at their end, get back to you before the stipulated time, and delivered more than you expected? Even if there was an initial hitch at your end or perhaps you weren't satisfied with the product or service, a patient hearing of your problem, a genuine effort to resolve the issue, and an undeterred determination to empathize with you made you turn around your views for the company. You turn out to be their most loyal client!!
It is rightly said that the seemingly most difficult customers are the ones who are the easiest to turn around.
Recommended Articles
Here are some further articles to learn more: