Updated June 14, 2023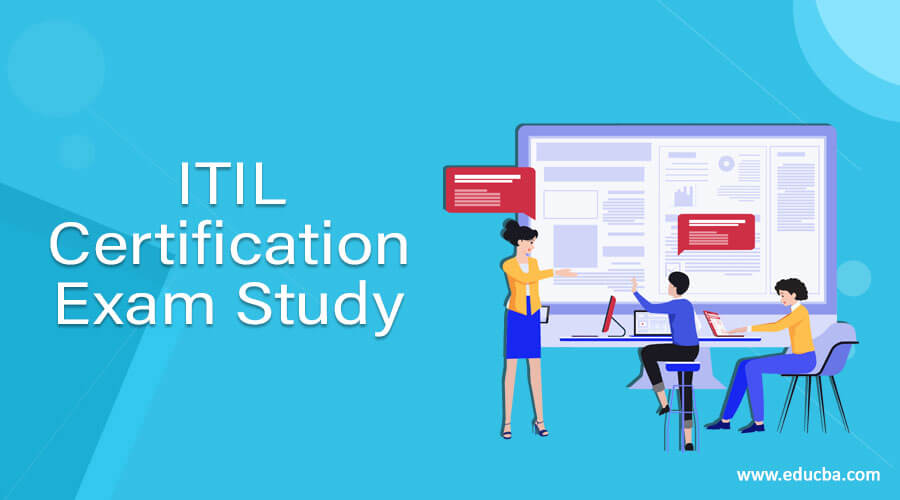 Introduction to ITIL Certification Exam Study
ITIL Certification – The Information Technology Infrastructure Library (ITIL) is a set of ideas and practices for Information Technology Services Management (ITSM), Information Technology (IT) development and IT operations. It is the most widely accepted method of IT service management globally.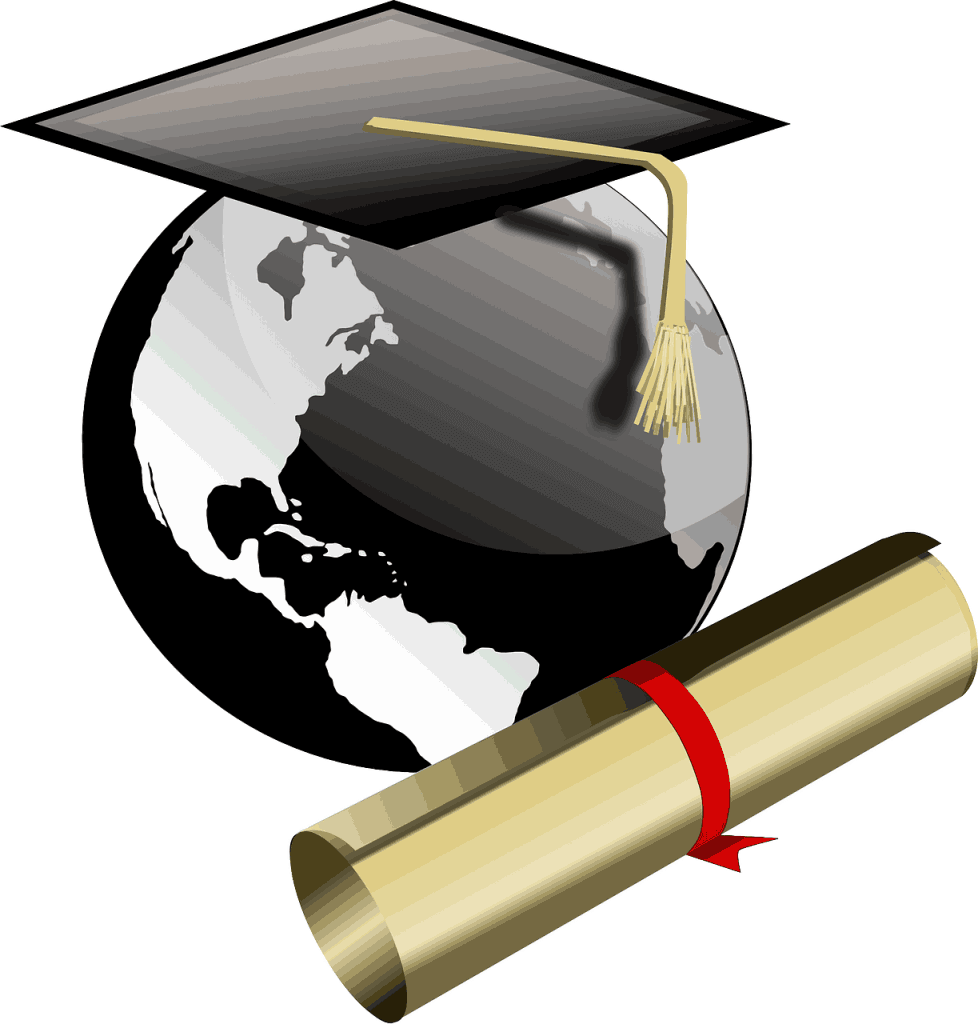 ITIL Foundation certificate falls in the purview of IT Service Management. This can be highly useful to professionals who need a fundamental understanding of the ITIL framework and the strategies to implement it for improving the quality of IT service management concerned with any organization. The certification is sought after by companies that have subscribed to ITIL and has to perfect its working through the professionals employed. The participants in this course could be IT professionals, business managers, and business processes owners.
ITIL course is a comprehensive approach to enhance the levels of understanding about how to implement the ITIL in the real-time working scenario in a firm as explained in strategy, design and service transition with regard to ITIL and also the domains such as service operation, continuous service improvement, ITIL introduction and glossary publications. The whole gamut of the course syllabus is designed to enhance an easy reference to the various concepts and ideas forming part of ITIL and enables an extension and maintenance of the mind.
The different components of the ITIL course syllabus cover the basic concepts of ITIL, the service life cycle, service design and strategies, ongoing improvement of services and practices in an ITIL work environment, and an overview of the high-end objectives, relationships, process activities and basic concepts with regard to service level management. The candidates will learn such concepts as management of service catalogue, availability, information security, supplier, capacity, service transition and IT service continuity.
Candidates with some degree of familiarity with IT terminologies can comfortably take up this course. If they have a sense of appreciation for their own business environment, it is an added advantage. Other than this, there are no formal entry-level criteria or any other prerequisites to participate in the ITIL certification foundation training course that is accredited.
Mock exam forming part of the course shall prepare the candidates to clear the ITIL certification foundation examination. The syllabus also comes with an examination that is necessary to secure the certification given at the end of the ITIL Certification Certificate in IT service management. The examination consists of 40 multiple choice questions to be taken by the candidates and is a pen and paper type. Candidates have to answer at least 65% (26 out of 40) of the questions right to pass the examination.
ITIL V3 has been prepared in a wider context enabling broader thinking in order to be able to implement best practices. The five books forming part of the syllabus have a great part of the information regarding ITIL V2 processes. However, they feature an altogether new structure and approach. The inputs to design the contents of the book have been gathered from an international forum of professionals in the IT service management sector. Therefore, the candidates will get to think across the contents of the eight V2 books on the whole and not only the books on IT service support and delivery, which was the case earlier.
The ITIL V3 Intermediate Level Certification Service Lifecycle stream focuses on introducing and implementing the specific Lifecycle phase and coverage of the principles, processes, and related activities. Each Intermediate level module is a stand-alone certification and qualification. Professionals may choose to follow one of two distinct streams (Lifecycle or Capability) or get those modules they discover specifically pertinent as well as useful.
Lifecycle Stream
The following categories comprise of the Lifecycle stream
Service plan (training course coming soon)
ITIL® Service Design related training course
ITIL® Service Transition related training course
ITIL® Service Operation related training course
ITIL® Continual Service related Improvement training course
Capability Stream: Following categories comprise of the capability stream
ITIL® Operational Support related Analysis training course
ITIL® Service Offerings as well as an Agreements training course
ITIL® Release, Control as well as a Validation training course
ITIL® Planning, Protection as well as an Optimization training course
Lifecycle management in IT is effective service of implanting methods for more comprehensive use of individual and combined systems to serve business interests. With the knowledge plus understanding gained from the study of ITIL Intermediate certification comes the added benefit of mastering the subject.
Tips for Passing the ITIL Certification
Following are some tips for passing ITIL Certification: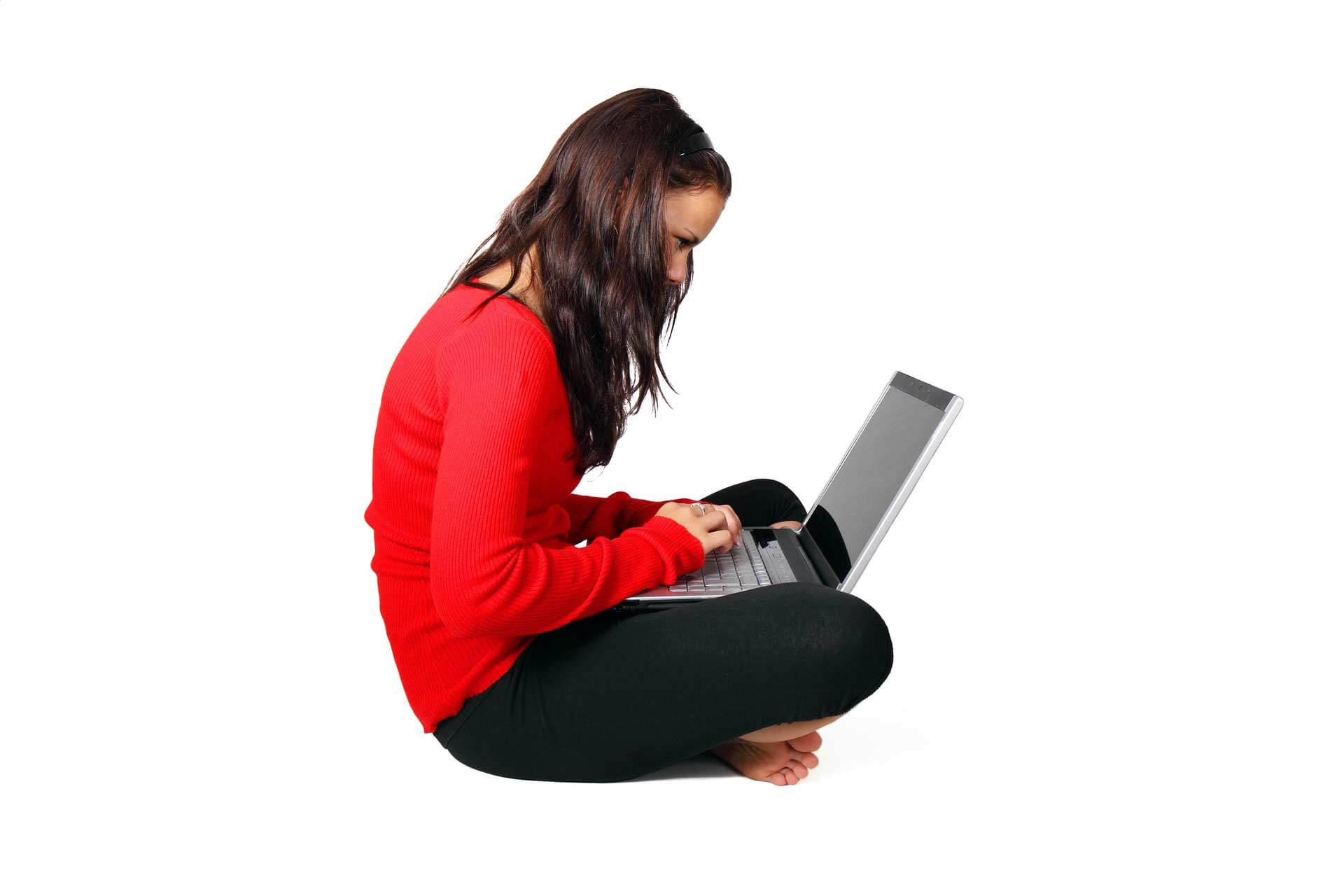 There are two options for taking the ITIL certification training:
ITIL certification online classes have got their own set of benefits. There are online forums to guide them, but it has been noticed that unless the candidates have the zeal to go through the course, they might drop off or fail due to absenteeism. Similar to a normal class, the instructor also shares presentations, study materials and active interaction with participants. The queries can be easily answered by means of phone, chat, VOIP or telephone bridge options. It is better to get the ITIL certification training online from an accredited training organization, as the trainers will be ITIL-certified.
The advantages of attending a classroom for ITIL certification are that each candidate can get individual attention and know about their weakness, they can also interact with others in the classroom, but the fees for these classes are high. They also have to set aside or choose a convenient time to attend the classes apart from their regular day-to-day duties, and the time for travel may take a toll on them. However, if the candidate is working in a multinational organization, or his/her employer wants to pay for the fees for ITIL certification, then that is a better option they are in.
The training period consists of attending as many as mock exams of ITIL certification as possible where questions are covered on the topics which are important. In this foundation exam, a candidate would have to face 40 questions, and he has to get a maximum of 26 questions in order to pass. Accredited ITIL certification trainers train the students to get at least 35 of the answers correct so that all the students can pass.
To mark the correct answer in the ITIL certification exam, there are many techniques that a candidate can follow:
One easy option is to observe the negatives in the options. If one of the answers is negative, the candidate must understand the negativity, which does not combine the question.
The candidates can also visit the websites approved by the Government, which provides better information in terminology, explanation of methods and practices of ITIL certification. This step can help the candidate identify the question and the process.
The candidate should know various processes belonging to a particular topic, activities making up the process, and process ownership roles and responsibilities. Also, it is very important to understand the relationship between the processes and know the ITIL certification benefits, which can be realized from each process.
The candidate may enrol in a training program or indulge in self-study, but taking mock exams makes a candidate prepare and fare better in the ITIL certification online exam.
To pass, it is mandatory that the candidate answers 26 questions correctly in the ITIL certification foundation exam. That amounts to 1.5 minutes per question. Mark the easy ones which you already know the answer on the answer sheet first, and then try to answer the difficult ones.
The candidate has to fully read and understand the questions, as some will have "NOT" in them. Many candidates fail because they read the question at a fast pace and mark the wrong answer. It is better to understand, analyse and then mark the answer.
The candidate has to really concentrate on questions like "most closely", "most accurate", and "best." This question's four options are difficult to distinguish, and the answer selected should be the "best." These questions are a little bit difficult in the ITIL certification foundation exam as it might involve more time.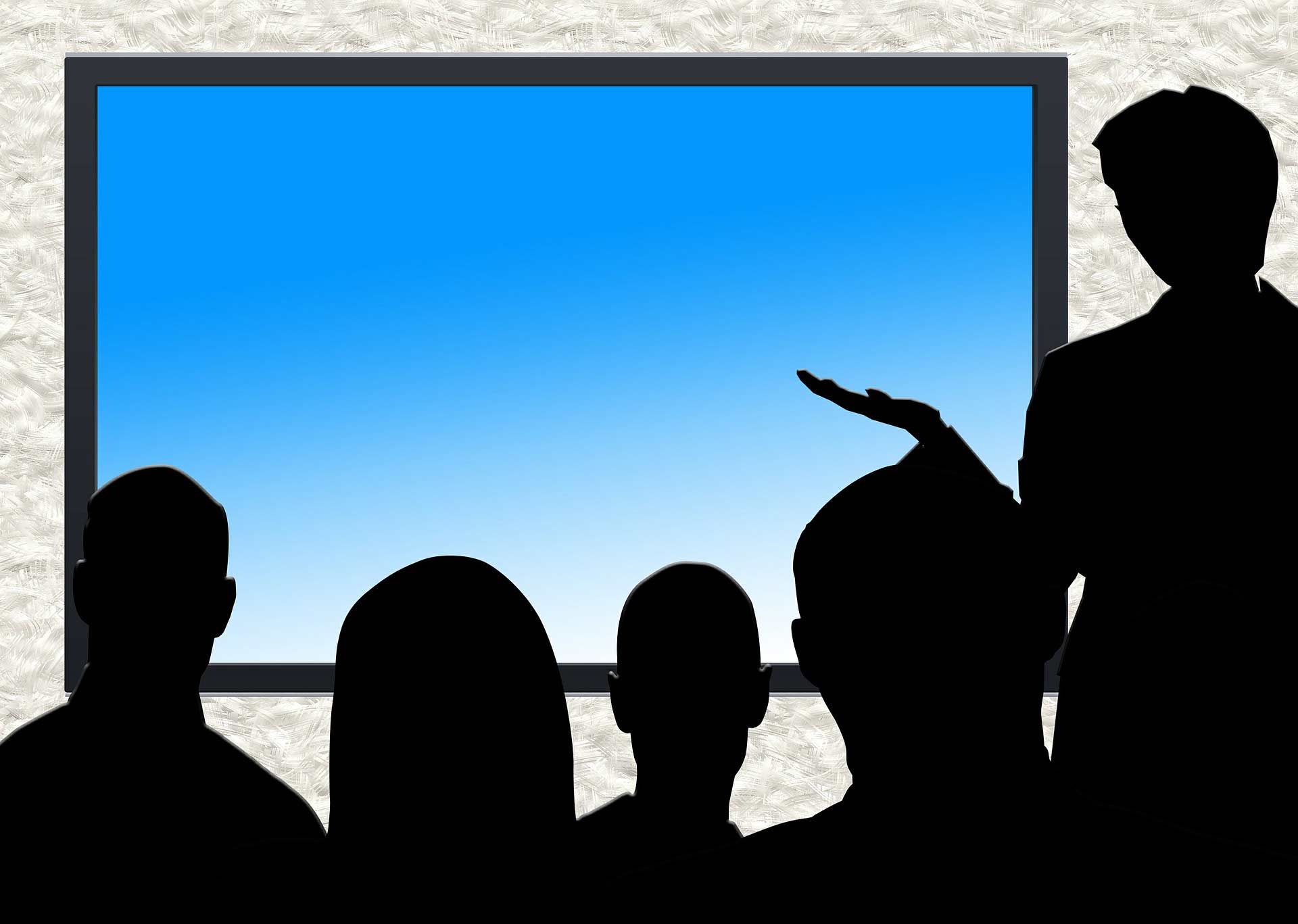 ITIL, the Information Technology Infrastructure Library, is acclaimed as reputed service management in the world. It provides a candidate with the knowledge of managing a systematic and efficient approach to IT service provision management. As the ITIL certification content combines all previous processes, both successful and unsuccessful, reduced cost, improved IT services are only a few of the benefits which an organization derives from implementing ITIL.
Which are the Attributes of the ITIL Training program Qualifications?
The data Technology Details Depository library, higher quality equally ITIL, is made up of organization that provides critical, precise house elevators The item techniques along with involves such things as checklists, techniques and various other chores of which any it corporation or perhaps department may change and target in order to their inevitably. The numerous aspects of implementing ITIL include a decrease in monetary value, development in service shipping and delivery, more efficient operations and also all-round far better cancelling, to call just a few. Individuals companies entirely might take any business to the next level, as well as the connection between your advancements around the That aspect often drip right down to the rest of the troupe.
Undoubtedly, the upcoming problem identifies how you will acquire your current qualification with ITIL, and why would you begin with it? Wherefore get the qualifications as soon as it seems you'll be able to only improve techniques you have now constantly in place? You are able to finish ITIL online classes online and alone time, which means it is possible to focus on the qualifications; with your downtime, you need to utilize the points an individual discover immediately. On the web does mean not face-to-face, which usually completely eliminates the price of travelling to yet another spot, accommodation, meals, and all add a variety of bills that are included with having an official certifications school in another place. You've still got used of a new teacher through email who can answer any questions you have. Furthermore, it is possible to exercise all you discover once you concluded one's instructions, supplying you with real-world have instantly.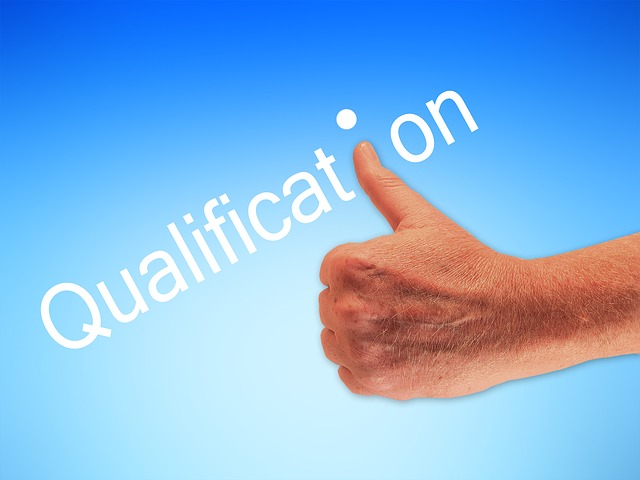 Obtaining a qualification in an ITIL program will give you a distinct advantage over your some other acquaintances as you have some sort of written about knowledge inside ITIL. ITIL offers you the use of ideas in regular support upgrades, overhaul design and style bundles, and program function recommendations. After you consider this product, you've got this knowledge that enables it to provide recommendations on improving the look of operations, improving danger managing, and providing your visitors with the best top quality deliverables. The idea surely seems well worth your time and efforts.
Pundits associated with ITIL and it is training program qualifications generally debate that ITIL isn't going to present you with ample responses or adequate designs to apply for an organization in real life. That which you learn with ITIL contains the truth that the things discussed inside your courses are unable to perform the duties of prescription medications intended for keeping or enhancing company. Instead, this training course contains adjustable concepts that can affect your small business, and you think fit. If a person area of education satisfies, yet one more isn't going to, simply employ simply what does. ITIL can figure available for you just as much as a person thinks to allow. This doesn't tipster on its own for handbook, but instead some sort of accomplice secrets and techniques for allowing you to combine your path to achieving your current objectives.
ITIL online training program certification offers you any competitive edge within the marketplace. The feeling you acquire allows you to carry your company to the next level using the application of a few of the easy processes anyone study within your ITIL program. Furthermore, because of the substantial enlightening understanding you can get, most companies invest in your accreditation, thus, making this victory win circumstances for all get-togethers concerned. ITIL training course accreditation can prove them an excellent asset to your career.
Recommended Articles
This has been a guide to ITIL Certification Foundation Exam Study. Here we have discussed the entire guide to the examination, qualifications, tips for passing, respectively. You may also have a look at the following articles to learn more –