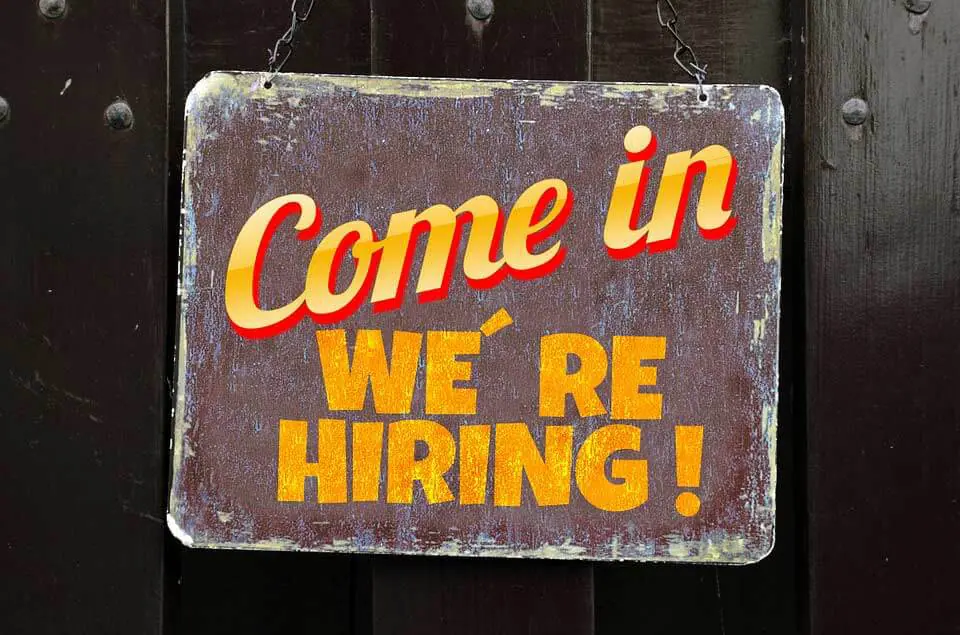 Introduction to Successful HR Professional
After all HR professionals, today play an important role and are key to driving a company's success in upward growth. HRs today are no more mere tacticians who push files after files to maintain budgets in a company, but they are an integral part of the company sitting across the table in a conference room, partaking in real business decisions to ensure that the company reaches new heights at every successive quarter of a year. There are unlimited opportunities available for people who want to become HR professionals.
The profession might not be new, but the HR role has seen unprecedented growth and change in the last couple of years. Its stature is increasing, and so is the demand for qualified HR professionals in the market.
The work is rewarding and filled with interesting challenges, and for those who love challenges, the position of HR as your breadwinning work is irresistible.
Human Resources spans multiple disciplines and requires an HR professional to be patient and cooperative in understanding the varied human behavior and different personalities working in an office, blending his common sense to perform the practical tasks hands-on and using his innate intelligence to take hardcore business decisions at the opportune moment to benefit the company.
Let's understand the HR profession in in-depth detail before you decide to jump the bandwagon to join this industry for sure.
We will also work out a strategy to understand how to get hired in a role of HR considering the immense competition prevalent in the job market.
Human Resource-The Tradition Definition
Human Resource initially was considered to be a task in which the personnel staff (HR Department was formally known as Personnel) of the office were largely responsible for the administrative work at the office.
They were required to look after the recruitment process, employee benefits, and ensuring that the tasks and goal set by the company for its employees was completed in the stipulated time given.
Human Resource-The Modern Definition
Human Resource managers today are a bridge between the employees and the corporate leaders. They are definitively the key to recruiting the new staff at the office according to the management's policies.
Their role, however, over the years, has evolved and in today's business environment. Today's human resource managers deal with administrative work and are a part of the core strategic planning with the top executives of the company.
They today lead the way in changing the policies and suggesting innovative ideas to improve business results.
HR managers help a company utilize their talent pool effectively by providing HR professional training and HR professional development to utilize the employees' productivity to the hilt.
They enhance the morale and loyalty of the employees by limiting job turnover through a considerable increase in their work satisfaction in the current working environment by providing suitable work conditions.
They strive to maintain healthy relationships between the employer and the employees, keeping them happy and satisfied.
Educational Qualification required to become an HR Professional
There is no specific requirement to become an HR Professional; however, a bachelor's degree is a must to attain the entry-level position in the HR department of any company.
Bachelor's degree with its core focus on Human Resource Management provides HR professional training in business law, economics, and people management and is a common course in many colleges and universities.
Although HR draws from many disciplines, it is better to study an HR-related degree if you are planning to take up Human Resources as a long-term career.
The graduate courses in HR prepare the candidate in strategic planning, contract negotiation, project management, mediation, and arbitration.
However, the industry has a number of successful HR professionals who have degrees in social sciences, Literature, Psychology, education, and so on.
For higher positions in the HR Department, relevant experience and training are essential.
A master's degree in HR-specific areas like labor and employment negotiation, e-learning, career coaching organizational leadership, or personnel administration teaches techniques that can easily propel one's position and brighten the future in this industry.
Internship for HR Professional
The industry appreciates individuals who take an extra effort to make a mark by pursuing internships while earning their bachelor's degrees. Professional experience is always welcome, and internships always earn a fresher a competitive edge in the job market.
Developing a portfolio or resume is important, and any experience gained in the field sharpens a person's communication and organizational skills.
Real-world day-to-day experience in the office makes one prepare for the 24X7, 365 days onslaught that will be churned out to him once he becomes a part of the industry.
HR is no easy work and should not be taken lightly. It is a tough task to handle the employees of the entire office while being constantly updated on the HR trends and new methods.
HR internship prepares a professional to develop interpersonal skills, making communication easy with the employees and management.
The HRs often possess the company's information. Managing the sensitive information while performing the rest of the responsibilities is vital to interns during their internship.
They are also required to attend the recruitment process, orientation programs to handle the records of the employees.
Certification Courses
Certification courses in HR enhance one's competency and display his sense of commitment to the job. Employers are always on the lookout for professionals with a strong dedication to attain better knowledge and increase their proficiency in their work.
Although certification courses are not necessary, professionals benefit from the new-age techniques and innovative ideas showcased in these certification courses.
HR Department Decoded
Let's look at the various specific areas in which you specialize as an HR to improve your prospects in the industry.
HR Generalist:

An HR generalist requires donning many hats at the same time. His role requires him to handle the recruitment process, negotiate the company's employee benefits package, to meeting the employee to understand their opinion about their company. Thus, in short, he is the all-rounder of the Human Resource Department.

Compensational Professional:

This arena of HR requires crunching with numbers in a creative fashion. The job requires great technical as well as people skills which is a rare combination making it a much sought-after position. Compensational Professionals are required to design the employees' salary package, keeping in mind both the happiness of the employee and the company's money woes.

HRIS Professional:

Human Resource Information System (HRIS) is an ideal job for you if you have a knack for technology and love to work on computers churning out meticulous details. HRIS professionals are involved in product selection, systems customization, ongoing administration, and implementation. HRIS professionals are in demand as there is a dearth of talent in this specialization of HR.

HR Training Manager:

The area of specialization with regards to HR professional training has undergone a complete change over the last decade. Trainers no more teach what an HR is supposed to do in the workplace, but they concentrate on teaching the professionals management and leadership qualities while building a workplace environment that fosters a constant learning experience for individuals.

HR Consultant:

HR Consultant has in-depth knowledge and experience in their field. They specialize in Compensation Recruitment, HR Outsourcing, and Leadership Coaching. As an HR Consultant, you can work for a dedicated company or as an independent consultant.

Labor Relations:

Labor Relations Manager is required to collect information that would help the company during bargaining of agreement negotiations. He needs to be an expert in the subject of economics and wage data, labor law and collective bargaining trends. The labor relations staff is involved in the administration and interpretation of the contracts with respect to salaries, pension, health benefits, union practices, and contractual stipulations.

Staffing and Recruitment:

These professionals are responsible for the recruitment and organization of the staffing strategy, which involves screening candidates, conducting background checks, preliminary interviewing, and compensation information.

Diversity and Inclusion:

These HR Managers are involved in ensuring that the company complies with the country's laws and reports regularly to the government for specific targets and funding, and provides corporate sponsorship to the external organization. They are also required to run programs within the company that promotes diversity and inclusion.

Organizational Development Professional:

Organizational Top Professional Managers are required to work with the top rung of the company, ensuring that the company's goals and achievements are in alliance with the vision and mission.

Corporate Communications:

A corporate communications manager is responsible for the promotion of the company's organization and its products. They devise the strategy for internal communication and keep an eye on the content of the newsletters, website, and networks. They also work out the speeches and presentations which need to bring to the attention of the employees and consumers.

Talent Management:

Talent Management professionals are involved in developing and assessing employees through the implementation of programs and initiatives. Talent Management includes Goal Management, Performance Mapping, Development, HR professional Competencies, and Succession Planning, and depending on the organization; a professional may be working on all or individual parts.
Key Skills and Tips to Survive HR Management
Following are the key skills and tips to survive hr management.
As an HR Manager, it is important to build relationships with the people in your company, whether it is with the top executives or the employees at the intermediate level. Instead of yearning for trophies and marking them as an achievement, consider the relationships that you have built over the years within the organization as your biggest achievement.
As an HR Team Leader, you need to make sure that your work gets done without you taking much of an unnecessary headache. And this is only possible if you hire good professionals with the same qualifications and zeal with which you have been working in the company.
Feedback for HR is very important. Stand back and let people for a change evaluate your performance. Embrace their opinion with an open heart, and don't argue about your potential or shut them off with your remarks. Such feedback, when done face to face, yields more results.
Let your boss know what you can do in a crisis situation instead of showing what you have already done. Your employer has hired you to be a Problem Solver, so if you cannot contribute to solving his problems, you might as well do some other job than be an HR.
Treat the employees in the company just as you like yourself to be treated and refrain from considering them to human capital as the HR books have been describing them for over the years.
While recruiting talent, do not concentrate on the negotiation as an important aspect of the deal but consider the roping of a good talented person as a deal changer for your company. Remember, at the end of the Quality is appreciated instead of Quantity. Thus retain the performing people in your company instead of digging into the number of people.
These are a few HR professional training that we believe is important; however, there is no definite survival strategy. Strategies are created with practice, and they evolve over the years with experience.
And the key to remember to be a great HR professional is that HR leaders are great servants who work hard, resource talent under them, teach them and allow them to be recognized, unlike HRs who take over their juniors and often blame them for their own mistake.
Recommended Articles
This has been a guide to HR professionals. Here we have discussed the basic concept, Educational Qualification, Key Skills and Tips to Survive HR Management. You may look at the following articles to learn more –