Learn from Home Offer TAKE THIS BUNDLE
HR Generalist and Human Resource Management Course Bundle - 26 Courses in 1 | 4 Mock Tests
This Human Resource (HR Management Course) includes 26 courses with 101+ hours of video tutorials and Lifetime access. You will get to learn about Recruitment & Selection, Retention, HR Planning, Performance Management, Employee Relations.
TAKE THIS BUNDLE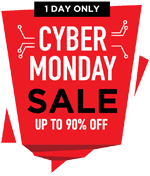 * One Time Payment & Get Lifetime Access
What you get in this HR Generalist and Human Resource Management Course Bundle - 26 Courses in 1 | 4 Mock Tests?
101+ Hours
26 Courses
Mock Tests
Course Completion Certificates
Lifetime Access
Self-paced Courses
Technical Support
Mobile App Access
Case Studies
About HR Generalist and Human Resource Management Course Bundle
---
| | |
| --- | --- |
| | |
| Courses | You get access to all 26 courses, Projects bundle. You do not need to purchase each course separately. |
| Hours | 101+ Video Hours |
| Core Coverage | HR Process and Management, HRIS, Strategic HR Management, International HRM, Human Resource ROI, Human Resource Measurement, HR Plan for a Startup Firm and Nature of Human Resource |
| Course Validity | Lifetime Access |
| Eligibility | Anyone serious about learning Human Resource Management and wants to make a career in this Field |
| Pre-Requisites | Basic knowledge about Management would be preferable |
| What do you get? | Certificate of Completion for each of the 26 courses, Projects |
| Certification Type | Course Completion Certificates |
| Verifiable Certificates? | Yes, you get verifiable certificates for each course with a unique link. These link can be included in your resume/Linkedin profile to showcase your enhanced HR management skills |
| Type of Training | Video Course – Self Paced Learning |
HR Generalist and Human Resource Management Course Bundle Curriculum
---
In this section, each module of the HR Management Certification Course is explained.

---
Certificate of Completion
---
What is Human Resource Management?
Human Resource Management is an umbrella term used for the development and management of people in an organization. HRM as a process is very important for an organization, without which it will be a tedious task to run an organization.
HRM also helps the employees to live up to their full potential and perform their best and hence benefit the organization. Another function of human resources is to maintain a cordial relation between various levels of employees.
Besides recruitment, there are wide areas of work for HR to focus on such as compensation and benefits, training and learning, labor and employee relations, organization development and so on. Due to so many areas to focus on for human resource one need to have expertise in either one or more areas.
Human Resource professionals need to have a strategic and comprehensive approach to their work. In this era of digitalization, an HR professional has to have traditional as well as an international approach towards managing people as well as workplace culture and environment.

Industry Growth Trend
The Human Capital Management market size is expected to grow from USD 14.50 Billion in 2017 to USD 22.51 Billion by 2022, at an estimated Compound Annual Growth Rate (CAGR) of 9.2%.
[Source - MarketsandMarkets]
Average Salary
Average Salary
$74,719 per year
The average salary for a Human Resources Manager is $74,719 per year in the United States.
[Source - Indeed]
What tangible skills you will learn in this HR Management course?
Here are some of the highlights from the course:
Human Resource Management: This HR Management Course will allow you a different perspective to look at an organization. Not only it will help you enhance your artistic skill towards your work but will also provide you with a strategic viewpoint of employee relation and their management.
Online HRM: This is an age of globalization and digitalization, so HRM also requires an upgrade. You will learn how to implement traditional HRM with an international approach.
HR Measurement: Even HR processes and their outcomes are quantifiable. Here you will learn how HR, directly and indirectly, affects the growth of an organization.
HR Plan for Start-up: The size of an organization does not decide whether it will need an HR department or not. The presence of HR is equally important in a start-up as well. Here you will learn how a small organization can plan its HRM.
Pre-requisites
Willingness to learn: If you don't like Human Resource Management then this HR Management Course is not for you. This course is particularly for those people who are willing to pursue their career as HR Professionals and learn every aspect of it.
Basic Knowledge: Human Resource Management is not difficult but the backbone of an organization. If you have basic knowledge about Human Resource Management, you can do this course.
Target Audience
Students: Any student from any field can do this HR Management Course.
Management Professionals: This course will teach you everything you need to learn about Human Resource Management to search for jobs and also spread the words about who you are and how you can help.
Entrepreneurs: Upcoming Entrepreneurs or established businesses, need to plan their workforce. This course can give you enough exposure to understanding the same.
HR Management Course –FAQs
---
Why Should I do this HR Management course?
Because there's no better in-depth Human Resource Management course available in the market. This is your one-stop solution for the HRM course.
Who are the instructors for this online training?
The instructors are industry-based professionals who have been experienced in the field of online training.
Sample Preview
---
HR Management Course Online Reviews
---
Excellent Course on Human Resource Information System
A very comprehensive and Well delivered course covering all aspects of the human resource management information system. Every HR professional who desires to be on the cutting edge of his or her profession should not hesitate in going through this HR Management Course. I began the course which was quite lengthy, but at the end of the course I was impressed with the detailed knowledge acquired. Awesome!
Linked
I. Arigo Emmanuel
HRIS Training and Implementation
This HR Management Course gave me a detailed understanding of many aspects and needs for an HRIS system, current trends in HRIS and the future of HRIS systems as more technology becomes available to make processes easier and more employee engagement becomes a necessity for hiring and retention purposes.
Linked
Brandy Ann Cabrera
Great Course!
Great course for people who may have completed an HR-related degree but want to go the extra mile in learning more about HRIS. I wish a test had been included in the end but otherwise, this was a very helpful course and I'm sure I'll find it handy once I start working.
Carolann Tomy
Human Resources Information Systems Training
This HR Management Course offered a thorough walk-through of the key functions involved in Human Resources Information Systems (HRIS). It began by describing the many roles of Human Resources- including recruiting and hiring, on-boarding, orientation, payroll and benefits, scheduling, attendance, and other resources for employees- and why automating some of these tasks would be beneficial for the overall well-being and efficiency of organizations and employees. This information, paired with some screenshots and navigation through popular HRIS software, I feel confident that I will be an asset to any Human Resources department as an HRIS Specialist.
Linked
Julie Carrier
Human Resources Processes and Management
As an HR Professional in a Department of Defense environment, this HR Management Course has provided me with the necessary tools to be successful as an HR Generalist or HR Manager in a corporate hr department. In comparison to the Department of Defense, the many functions of HR are predefined and function in such a matter that the user can operate in a barney style manner.
Linked
Henry E. Jerkins
Easy but Impressive
This HR Management Course has allowed me to evolve beyond my immediate career terrain and will hopefully accelerate my career progression in due course. I intend to acquire a more valuable learning experience by enrolling for more courses to attain my desired goals in life. Well, it was an amazing learning experience in education.
Linked
Ada Pasmaciu
Great learning experience
Being my first course at eduCBA, it has helped me gain knowledge about a subject which I am yet to start. This course will prepare me better when I ultimately take up the course. The video tutorials and explanation with examples provide a boost to the mental image. A great course indeed.
Linked
Eddie Romario Carvalho