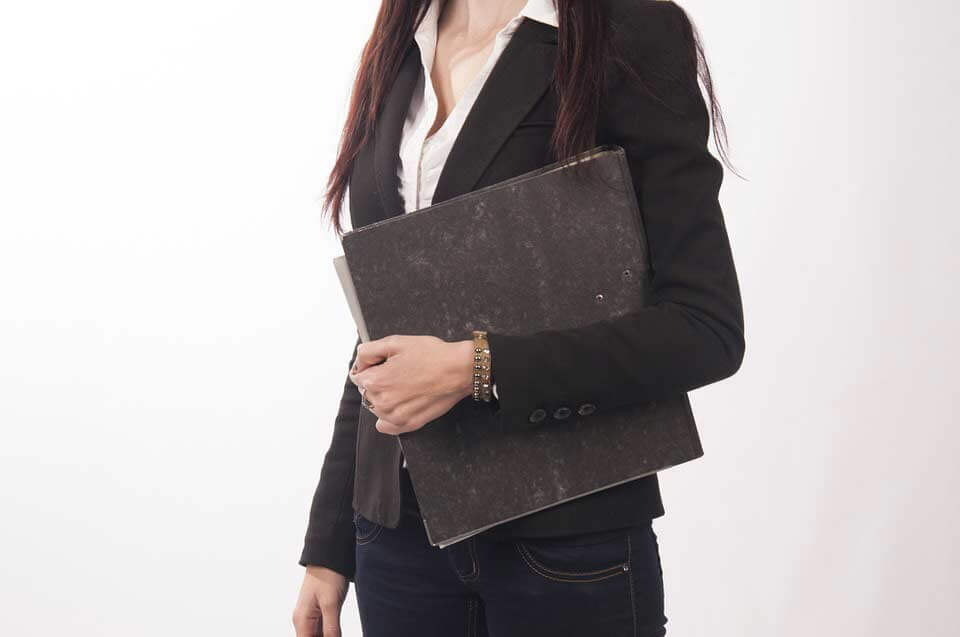 Introduction to HR Generalist
One of the most important designations amongst the HR profiles is the designation of an HR Generalist. The function of this designation is to manage the day to day activities of the HR operations. You can also say that they manage the PnP (Policies and procedures) and the organisation's programs. Well, if you enjoy the planning and the developing the system, this is just the right job for you, or else you will really not be interested in working as an HR generalist. Besides, even after not knowing the details of the employees, you should be interested in the personal development of the employees of the organization.
People employed under this designation are very highly valued and do keep receiving various career opportunities to move upwards within the HR functions as an HR generalist is performing a very skilled and a very useful HR generalists job on a daily basis. The HR generalists are being asked to resume an HR generalist's strategic responsibility and be accountable for improving the organisation's performance. It is said that the HR generalist role is determined as something that matches one's interest and skills for people how to move into a generalist role to offers suggestion and improve the effectiveness of an employee's role.
Being the 1st point of contact for all the employee's issues, be it any department, the supply chain, the servers, the marketing or the production, an HR generalist is responsible for safeguarding and streamlining all human capital to help business departments attain or accomplish their premeditated and operational objectives. They have various responsibilities to manage right from designing organizational strategies such as modifying or restructuring organizational structure and designing business processes and different business departments, day-to-day administrative tasks such as reverting to queries raised by the employees of any regards or collecting data to correct payroll errors.
Besides reporting to just a senior HR manager, an HR generalist also reports to the heads of all business departments or business units. It is supposed to handle almost all queries assigned to them; however, in case of complicated technical queries that they are unable to solve, they do take help or hand the query across to the HR specialist such as staffing, organizational effectiveness or compensations.
Required skills and qualification of an HR generalist
To become anything in life, you need to have basic human skills as your speciality that you can sharpen or shape with the help of certain qualifications. Let's first get to know if you have the required skills.
Firstly you need to have a bachelor's degree, or you might also require holding qualifications related to an HR generalist. A degree and that to specializing in and as an HR is a good start to go with.
To demonstrate or display your skills better, you need to have previous experience as an HR generalist. You should have experienced similar to the required designation to understand and fit into the role.
The HR generalist needs to understand and analyze the situation and the information available in such a way that the chairman understands it to the cleaning authority of the office or the organization.
You need to be extremely well organized in your daily activities as you will have a lot of filling and management of the database to be done daily.
Methodical in your approach is very important as it will approach and solve the problem effectively.
Amazing and excellent communication skills are required, both spoken as well as written, as you will be communicating with employees on different levels.
You need to be good at business laws and understanding business legislation pertaining to the employees and their employment right and their applications in the employee's daily activities and the company's policies and staff welfare.
Software knowledge such as Microsoft Office, especially Microsoft Excel, and other software skills pertaining to the industry are extremely important.
Job Description of an HR generalist
Below is the job description for an HR generalist.
The first and most important HR generalist job is checking the logistics of staffing and recruiting employees for the organization.
If you recruit new employees, you have to make sure you have enough space to accommodate your staff effectively. So space planning is also a job role of the HR generalist.
Planning employee orientation, development, and HR generalist training of employees to develop their professional and personal skills is also one of this job's most important responsibilities.
Some important areas of the job for an HR generalist are counseling of employees, their wellness and safety, and of course, employee welfare.
They have to be involved in the enlargement and implementation of policy documents and create handbooks that are used for employee reference.
They need to alien, develop, and document the HR policies and procedures in line with the company's corporate vision.
Employee performance management needs to be worked on very closely with the top managers of every department of the organization.
Compensations and benefits need to be developed for the employees based on the company's regulations and the HR responsibilities.
Generation of company communications needs to be done by the HR department and mostly the HR generalist.
It is the key member of any company's decision-making process, employee communicators, and they are also the originators of any writing communications sent out to the employees.
Now that you have a gist about the HR generalist and now that you know what skills you require performing the job of the designated profile, you now need to know how to become one. Some notes given below can guide you to your destination in becoming an HR Generalist.
To handle a huge range of the most important resource of any organization, you need to have an understanding of your job role and the skill of efficiently meeting up to your job role.
Choose the Right Qualifications
Usually, the qualification of the HR generalist job role differs from company to company. Some companies need a masters degree, whereas some are ok with a bachelors one. However, the point is if you want to do something, you need to be simply perfect at it. So let's start with your high school studies.
General education
To become an HR generalist, it is extremely perfect if you have a humanity based education, if the training is available in your high school or if your high school offers you a specialization subject nothing like it. Focus on subjects like psychology as you need to understand human psychology to recruit and manage human resources efficiently. You need to have a good command of your language that is English, make sure your written and spoken English is good from the very beginning. Good command of your language will help you coordinate with every level of employee in the organization. Taking up business as one of your specialization subjects will give you a good and better understanding of the internal functions and work culture of a company or an organization.
Degree and masters
A Bachelors degree is a mandate for becoming an HR, and yes, most employers prefer the master's degree. However, your bachelor's degree needs to be a complete 4-year course with a specialization in human resources management, human resource management, and other related business fields. It needs to be multi-talented and needs to know or know all the fields such as accounting principles, employment laws, micro and macro economics, HR management and organizational behavior, business ethics, employee training's interpersonal communications, etc., benefits. And an HR degree or a degree with an HR specialization includes all the required subjects and qualifications. Hence a degree or a master's degree with the HR specialization is required and looked for in candidates. So now remember a four-year bachelor's degree from an accredited college with related subjects is what you need.
Your next step will be as you complete your master's degree, and during your master's degree, you will come across an internship program where you will be given an opportunity of working with an organization and earning a sty pinned. Here you have an opportunity to know the working of an organization and dealing with the employees of an organization. A very good opportunity that needs to be cashed and maximized because this is where you get a gist of the job role you will be performing.
Tips to Become an HR Generalist.
Some tips as you finish your HR degree now must take up a job in a professional human resource organization. This move will give you strengthen your networks and also give you opportunities in developing your career. Well, this might be one of your student's chapters on your college campus, or you can also arrange for an individual membership for yourself. If you join a membership, you can also enquire about the special student's rate for yourself. Secondly, you can take software training on human resources information systems or HIRS like the other fields even HR is becoming extremely technical. When you apply for a particular HR designation, these tips can help you stand out in a lot of candidates.
Get your work experience.
When you enter as a fresher or an intern in a company, you need to have the willingness and the ability to accept all the knowledge. Willingness is very important because you can learn a lot as a fresher, for you have a lot on your plate to learn. To start with, you need to understand how an organization functions. You also need to understand that an organisation's HR is extremely versatile as each individual is different from the other. You will learn how to handle the most sensitive and the most important resource of an organization. You also need to know the day to day activities of an HR generalist work starting from payroll, and its benefits right up to hiring an overseas employee and also training him. Make the most of your learning phase.
Complete your certifications
Some extremely prospective employers need HR certifications in order to recruit an HR generalist manager or an HR executive. Your certification can prove to these employers that you have achieved a particular level of expertise and experience in human resource principles. You can check with the Society for Human Resource Management as they do offer 3 types of certifications these certifications are
1. Professionals in Human Resources or PHR
2. Senior Professionals in Human Resources or SPHR
3. Global Professionals in Human Resources
To attain and register for this certification, you need to have a minimum amount of professional HR experience; it also varies with the type of HR generalist certification you have registered for and the level of education pursued. These certifications add value to your profession and keep you updated and in line with the latest laws, regulations and studies of HR.
Advance your career opportunity
After you are done with getting yourself through a good company, you defiantly would not want to stick around with the HR generalist designation; you want to grow in order to grow and grab the knocking opportunities you need to do something extra, something more to grow. Advance your career with a master's degree in HR management. This degree focuses on a complete course of leadership and ethics of an organization along with industrial relations, managerial communications and most importantly organizational behaviours. Institutions also offer advanced instructions in financial management along with accounting practices. Completing your masters in Business Administration or an MBA with an HR specialization offers you something close to the above course structure along with allocations of the company or organizational finances and structure of a company. Before you complete your masters, you will have to submit a relevant project.
This career has immense growth and attains this growth; you must have relevant HR generalist knowledge, and life becomes easier and successful here.
Recommended Articles
This has been a guide to HR Generalist. Here we have discussed the basic concept, job description, skills, right qualification, tips to become an HR Generalist. You may look at the following articles to learn more –