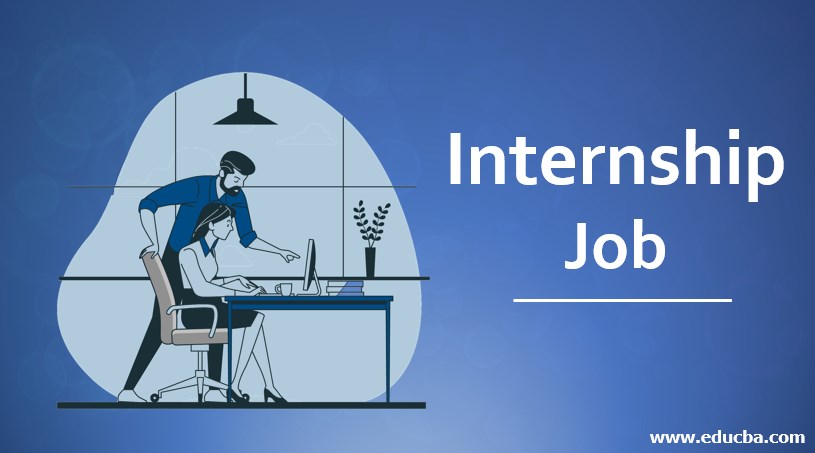 What does an Internship Job Mean?
An internship job is an agreement between the company and the students to exchange experience for service. It is on-the-job training for white-collar or professional careers.
By on-job training, I mean an activity that is taken on a company's job amongst the experienced staff of the company. An internship is called an apprenticeship for trade and vocational jobs, which means it is a way of internship training the next generation of practitioners or professionals by giving them job training.
These programs are sometimes accompanied by theoretical training in a classroom or some subject matter to read about. In return for the internship job, you are either paid a minimum sum of money with a certificate of Internship job experience for their services.
Often interns are absorbed by the company as their permanent staff, wholly based on their performance; otherwise, an internship job is for a fixed tenure starting from a week to a year.
Why do you Need to Work as an Intern?
You might have worked very hard studying for your career, being one of the hardest working and the best academic year students with the teacher's recommendation; however, you still are hunting for a job because you do not have the experience to start with.
Yes, the corporate does need Internship experience these days to execute some of their most complicated jobs; however, where do you earn the experience if you are a fresher? An internship job is a way of doing it.
Working for an internship in a company does not earn you a suitable package or perfect money; however, it will give you the experience that will lead your career in the right direction and help you achieve the big bucks.
When do you Need to Start as an Intern?
Usually, internship jobs start right after your final semester is over. However, it would help if you prepared yourself much before the semester, as you have a lot of research.
The research starts with which companies offer internship jobs and which ones do not. When do they start hiring? What can you do to get into the company of your choice as an intern? What do you need to work on and get selected for the internship?
Steps that can help you Through the Internship Job of your Choice
Once you are out of college, it is a different world. Everyone is busy and working towards achieving career growth. Now you need to think about how you get in between this experienced lot to create an identity of your own.
At the internship job, you can earn not only experience but also money, be it less, money will always have its value; you can also gain the opportunity of being absorbed by the company as one of their permanent staff if the company and its seniors like your performance and your working attitude.
Now you need to choose the right company to launch yourself into the corporate world. Well, you might have planned which company to start with. Now you need to plan how to get through this company.
If you have chosen only one company, make sure you prepare a list and choose a few more to target.
1. Dress like professionals
Start with changing your appearance. The first impression is how you carry yourself and how well you can maintain yourself. Remember, 1st; the image is the last. So now you need to create your first one correctly.
Go out shopping to buy yourself some good formal shoes and formal clothes. Keep yourself formally dressed as you want to get used to traditional dressing before you start working, right?
So start now, and it will get easier for you to carry yourself well when you start looking for an internship job or start working. It would help if you had a keen sense of dressing with your hair well settled, clothes well ironed, and shoes well polished.
2. Develop a good social network
Use the internet to grow your worth and increase your recognition amongst people. Getting active socially through social networking sites such as Facebook, What's App, Viber, Linkedin, Twitter, etc., can help you come across some people you lost connection with, along with creating new contacts and know more people.
Amongst these people, you can come across someone or maybe a few people who belong to your industry and might be able to help you through the company of your choice. So go out there and get to know more people; you never know who can be helpful for you and your career.
3. Know the companies
Each industry has several companies to start with; these companies might be big or small. Next, you must research the companies that hire employees from your education line and domain.
Pick your choice and start researching the company and careers with the company. First, check if the company has space for interns or if they ever allow internship jobs.
Don't just get glued to one company; keep your options open. Under a single company and a single specialization, you might have several domains you can choose; however, make sure you select the field relevant to your work and education.
4. Are the companies still hiring interns?
Now that is a question, answer for which differ from company to company. Some companies require active, enthusiastic, fresh blood, energy, and ideas; hence, they allow internship jobs; some might get into colleges and do campus or a campus internship job.
Some might have it on their websites under careers option openings for internships for different domains. However, it would help if you were alert and needed to grab the opportunity to ensure you do not lose the option of working with one of the best companies in the industry.
Unlike a company that likes recruiting freshers and interns, some companies recruit only well-experienced staff. So make sure you are targeting the right company that does invite and trains the new generation to develop them into one of the experienced lots.
5. Set yourself apart from the others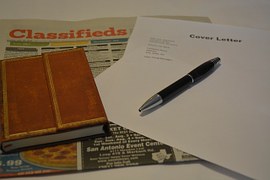 Image source: pixabay.com
Before you start looking for a job as a fresher or internship job, you are advised by your teachers and your seniors to create a resume or a CV. Is that enough? For them, yes, it was enough as the competition was less.
What is it that can set you apart? What is it that can help you stand out from a lot of freshers? What you can do is create an application letter, make sure you choose a simple and professional language to ensure you do not make mistakes in creating and presenting the same; you can also create an introduction letter to make sure the HR of the company reads it and does shortlist you for an interview.
Your CV needs to be very professional and in line with the resumes as per the industry standards; within a standard resume, you can try to create your own identity.
6. Connect and know employers through social networking and websites
It is essential to be connected with the employers and use your social networking sites and their websites to be linked to them. Read their career options and opportunities to ensure you do not miss out on an opportunity that is relevant to you and your career.
Make sure you know the changes happening in the company and the industry. You have to give knowing the employers a lot of time to ensure you answer questions they ask appropriately.
7. Know your rights
As per labor law in any industry, if you are giving your services to any company, you need to be paid the minimum wage at least; the company cannot simply use your services without paying you anything.
So read the labor laws carefully to know your rights and make sure that no one in the industry and the company ever takes your advantage only because you are new and do not have experience and knowledge; show them you know better.
8. Set specialized objective
This is when you have just entered the market, and you can give yourself the right direction. In your resume, list down your specializations and make sure you stick to them.
Simply to hire you, the HR of the company might try to convince you to work in a domain other than your specialization. Therefore, to enter an internship job, do not compromise on your part and simply join the company. Ask the HR questions related to the domain, your work, your evaluation process, etc. have a set of questions ready.
9. Attain these job fairs
A job fair is where you will come across big and small employers. You have to go out there and sell yourself and your skills. Now even if they do not have opportunities for internship jobs, make sure you create an impression so that they remember you when the openings come up.
For that, you will have to go to the company job fairs as you do not want to lose on the opportunity. You must be dressed professionally to sell yourself and tell the companies you are ready to enter.
10. Get set go
Some professional techniques and ethics need to be drilled inside you to get selected for an internship job and stand out as one of the best interns that the company might think about retaining.
A few steps below will help you get more competent as a professional:
Keep an open approach and an open mindset of working. Of course, you are recruited for a particular domain; however, you should never say no to learning new things; this will add to your set of experiences.
Make learning new things a habit. In a corporate, your seniors observe you and your work and your attitude. Make sure you say yes to learning new things and take up employment as allotted.
It is perfect to take the initiative; however, if you have seniors sitting there with more experience, make sure you consult them before taking the industry.
Ask for feedback on the accomplishment of a job and take negative feedback positively for improvement.
Keep your appearance presentable and professional.
Keep a professional attitude. Do not behave like an intern who is there only to gain a work certificate. Make sure you learn from the opportunity you have been offered. This can help you in the job you take up and even further your professional career. By keeping the right attitude, you never know you might be absorbed by the same company you are doing your internship with. So do not waste the chance and opportunity.
Before you walk in for an interview or any campus interview, ensure you are ready for the internship interview. Please do your homework properly, what I mean is study well about the company and the industry. Keep the HR impressed and wanting to talk to you.
For companies and their employees, time is money. You need to make sure you are fast and appropriate for your work to maximize your time and learn the most.
When you are working, you must be good at multitasking. One of the most important aspects required when you are in the corporate world
Before entering into an internship job phase of your career, make sure you know most about the industry and the company, and you get yourself ready for tomorrow when you are going in for an interview or when you have started to work with them.
Maximize your time and your experience by the opportunity you have been given by the company.
Recommended Articles
This is a guide to Internship Job. Here we discuss the introduction and steps that can help you through the internship job of your choice. You can also look at the following articles to learn more –