Updated April 18, 2023


Comprehensive Mediation Guide
Mediation is a process through which two or more parties come to an agreeable resolution via a third person's help. If you're new to this term and don't know how to go about it, this article will help you figure it out.
In this article, first, we will talk about mediation and its features, then we will describe why to choose mediation over any other arbitration processes; next, we will talk about the role of the mediator; then we will etch out the process by following which you can successfully go through mediation and reach an agreeable solution, and finally, we will discuss mediation uses in various mediation forms.
Mediation & its Features
It is a simple process where two or more parties voluntarily take the help of a third person to find an agreeable solution among themselves.
But the mediation definition is not all. It would help if you delved deep to understand it better. Look at its features to get a broad picture of what it is.
Voluntary: Unlike any other negotiation technique, no one will coerce or force either party to be part of this process to reach a standard solution. This is unique because it takes help from a third party, but both parties become willing participants in this process. So, things become much more accessible.
Empathy: In this case, the primary concern is empathy for each other instead of having a rift between parties. Even if there may be little or no empathy at the beginning of the mediation process, things improve once the mediator takes things into his/her own hands. And instead of fighting over their concerns, each party tries to understand the other and puts effort into finding a mutual solution.
Facilitation: Most of the negotiation processes involve command or coercion. But in the case of mediation, it's not so. A mediator doesn't command or direct the parties to a solution but facilitates the process. It's much brighter as, due to facilitation, the parties can understand each other well, comes together, and instead of fighting against each other, work together to find a solution. So it can be said that it is a much more intelligent approach than any different mediation negotiation technique.
Solves issues of great magnitude:  Because it encourages voluntary participation and facilitation, this process can solve problems great magnitude without hazards. When two or more parties cannot decide what to do and, at the same time, don't want to compromise their privacy, they choose the mediation process. They pick a mediator with proper mediation skills, training, and experience and ask to mediate the process for a fee. Thus, the process becomes easier and doesn't need a mediation court to interfere with the parties' diverse interests.
Works for every sort of agreement: A big part of it is that mediation works for every situation. It can be a personal conflict, like a premarital agreement, or a professional, like business customers or business to a business agreement. Mediation is a boon for people who are always in the process of mitigating something. Just appoint a capable mediator and solve the issue.

Recommended courses
Why Choose Mediation Over any Other Arbitration Processes?
There are many reasons why the parties choose mediation over any other negotiation technique. Look closely at the pointers below to understand why it is so popular and why you should choose mediation to reach a mediation resolution.
Cost-effective: Even when we say that cost doesn't matter, only solution matters; cost is the sole differentiator of any business or personal happiness. If a company wants to increase profits, its emphasis should always be on cost reduction. In private life, no one would like to spend a lot of money to find a solution that is not solvable among parties. Then what's the alternative? It would help if you went to mediation. Yes, in this, you need to pay a fee to the professional mediator, but if you combine all the costs, you need to bear in other negotiation processes. Without any doubt, mediation is the most cost-effective way to ensure the desired solution for each party. Imagine going to court, paying the mediation fees of advocates for each mediation session and other ancillary charges for things to move on, and combine the expenses and compare with the mediation cost. You would understand the significant difference in cost.
Confidentiality: How would you feel when someone discusses your private affairs in court or elsewhere, and you are forced to be a silent audience in the crowd? You won't like it. But what's the solution? Mediation is the solution. It would keep your confidentiality intact. Only the parties involved in the resolution process and the mediator facilitating the process will know about the issue. Which is better? To have confidentiality, you must pick mediation or arbitration processes.
Control: The party's control over the agreement or solution is bleak in the courtroom or elsewhere. The judges, advocates, or significant others will decide as representatives of parties, but there is no or much lesser control. In it, the parties have direct control over what they want to discuss and can decide the right or empathetic way of looking at it. It's not judging the judge's or the advocates' capability, but it's all about taking things into your own hands instead of allowing others to dictate terms. So, if you want more control, pick mediation.
Compliance: If you have seen any court case, you would see that obedience is primarily deficient; people maintain the law of order because they have to. In it, the mediator facilitates, and the parties mutually and empathetically decide on an agreeable solution. Thus the chances of compliance are much higher. We mentioned at the outset that the process of mediation is voluntary. That means the parties want to come together for an agreeable solution. Usually, they come to decide upon the ideal solution for both/all of them after taking the help of a mediator. So compliance is more, and complaints are less.
Mutuality: In mediation, parties come voluntarily to sit for the solution; they work mutually to reach it. The difference between other negotiation processes and mediation is it's mutual, and instead of working against each other, they work toward a common goal. For example, take an organization and its people. They work as a team to come to an agreeable solution that is mutually beneficial both for the people and the organization. A similar approach is taken here. Two or more parties work together to achieve a common goal, not against each other.
Support: In mediation, you get direct support from the mediator. S/he is appointed directly to facilitate. And with their professional skills, mediation techniques, and mediation tactics, they help solve the problem. S/he offers various mediation solutions and encourages each party to think beyond the conventions and develop alternative ideas that help each other. Imagine it as a brainstorming session where the employees can find a solution to a challenging problem. The company president helps, supports, and encourages them to find the best solutions for an agreeable and sustainable solution. In mediation, each party gets the same support from the mediator, and thus, finding a mutually beneficial solution becomes much more accessible.
Role of the Mediator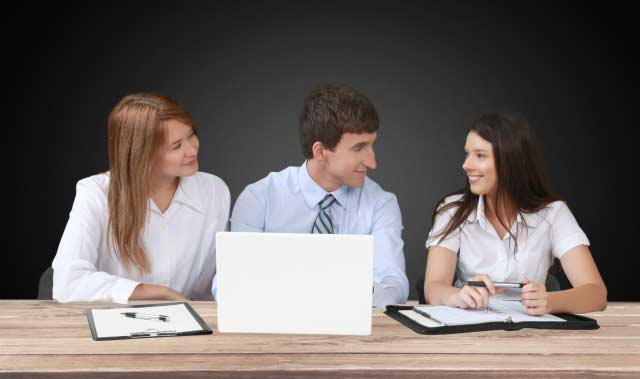 The role of the mediator cannot be under-emphasized. It's a huge role and a great responsibility. Once appointed and the mediation begins, the mediator does the following things:
Introducer: The mediator introduces the process and helps the issues get clear first to the mediation parties. Then s/he tells his/her role as a facilitator.
Facilitator: The primary responsibility of the mediator is to facilitate the process. Facilitation aims to create empathy for each other, repeatedly remind us why the parties have come together, and help produce new, out of the box ideas.
Encourager: The mediator also plays the role of encourager and acts as the most extensive support each party needs during the mediation process.
Unbiased negotiator: The mediator needs to be honest, ethical, and strong in character. If not, the mediator can be biased and agree to a particular party's trick. S/he needs to be neutral, listen to everyone, and decide upon the final conclusion with everyone's voluntary support.
Manager: Finally, a mediator has to act as a manager. S/he needs to manage all parties to have less chaos and ambiguity and more clarity and discussion toward the desired outcome.
Process of Mediation
It's an easy process, but it takes time to resolve, depending on the issue's magnitude. Let's look at each part of the process in the actual sequence.
Start: All the parties and the mediator meet at a place where the mediation will be done, and then the whole process begins. The mediator introduces each party and asks them to start.
Opening by the parties: Once the parties get the mediator's signal, they start the proceedings. The mediator asks the parties to present the issues, and then the discussion continues.
Summary and agenda: After the introduction, the mediator asks the parties to present an overview and agenda. It should be short, precise, and only talk about relevant issues. Ambiguity and other things which are unrelated to the case should be avoided.
Problems, needs, and interests analysis: After briefly describing the agenda and the summary of issues, it's time to go deep. At this mediation stage, the mediator detects the problems, finds out each party's needs for which they've voluntarily come together, and analyzes the importance of each party's interest. The parties are also involved in the process. Once this is done, the most crucial step of the process arises.
"Caucus" sessions: This is essential to mediation because parties can discuss their issues privately. 'Caucus' sessions are defined, and parties generate only alternative solutions after this part.
Options generation: After the joint private sessions, it's time to solve the problem. The best way to solve a problem is to gather ideas that may or may not be a good fit. But at this mediation stage, the mediator facilitates getting new ideas from parties so that there can be a negotiation for reaching the desired solution without hurting each party's interest.
Assisted negotiation: Once the ideas are gathered, it's time for parties to negotiate on the options. Of course, the mediator will be involved in the process. And s/he will ensure that each party talks sense and doesn't negotiate based on unrelated events or circumstances.
Settlement and agreement: Once we complete the negotiation, we close the mediation process by finding and agreeing upon the best alternative and signing an official contract.
Uses of Mediation
It can be used in all facets of negotiations. This last section will discuss the types and uses of mediation and where it can be used.
Business to Business: It's a common theme of most negotiations, and each party chooses the mediation process over any other negotiation techniques as they have more control over mediation.
Business to Customers: Customers opt for mediation if they are unsatisfied with the business dealings or vice versa.
Business to Employees: Always all organizations don't think about employees' well-being or vice versa. Then there is only one option left: to go for mediation.
Personal affairs: In all personal matters where mutual agreement is necessary, parties choose mediation to deal with their differences.
Conclusion
If you read this well, the fundamentals of mediation would be clear. But the best way to understand is always to be part of it. If you can use this process, you will learn how mediation works.
Recommended Articles
This is a Comprehensive Mediation Guide. Here we discussed the features, process, use of mediation, and role of the mediator. You can also look at the following articles to learn more –