Updated April 24, 2023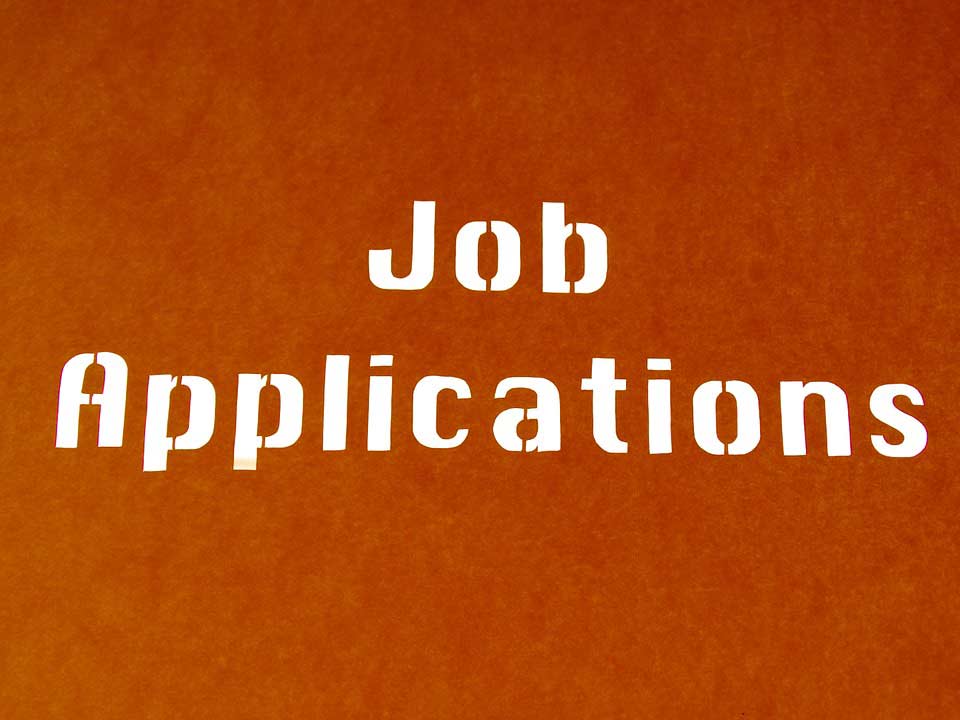 What is an Application follow-up email?
Are you a job seeker? Are you following up with emails to hear back from your employer? Once you finish your studies, everyone is hunting for their dream job –on a social media platform like Linked In or through portals. You want a good-paying job. No one knows better than me, as I, too, am going through the same phase these days. Writing up perfect emails is very important on today's date. Thus, writing an application follow-up email can help you avoid follow-up failures.
Hearing back is the best encouragement a job seeker can expect. For a job seeker, it is a critical time between applying for a job and hearing back. This requires the job seeker to write back application follow-up emails very effectively. So one needs to be skillful in writing follow-up emails to avoid rejections.
6 steps one must follow up
These are 6 steps one must follow up to hear back from the employer, which can help a job seeker.
1. Application follow-up email – Give it at least a few days.
Though there are different feelings about how sooner or later one should follow up with an employer, Some say that you should wait a week or so before you hear from the employer, but some say that 5 business days are more than enough to hear from the employer. It's for sure that you are not the only person who has applied for the job profile. There are hundreds of other applicants too. Thus, it must be well specified that patience is the key to everything. Also, never forget the job market is growing daily, and there is no job scarcity of jobs… Boost up your confidence and skill set, don't underestimate yourself, and if possible, enhance and build upon your skills and see how you will get your dream job sooner or later.
2. Application follow-up email – Addressing your email to the right person.
Ideally, you should address the application follow-up email to the person who took your interview. If you do not remember his name, you can write it down to the Hiring manager and get the latest updates on how your job interview went. Poking around and finding the company's website can help you find out the hiring manager's details and the details of the person who took your interview. Acknowledge the 'Hiring Manager' that you have been called and addressed for an interview, and then you might get feedback on how your interview went.
Be polite and just inquire about how they are going about the job applicants and if there is any requirement for the same job profile whose opening was a few days back. Try to spell the Hiring manager's name well, and remember that you can also search on the LinkedIn profile to get the Hiring Manager's contact information and send him an email and drop an inquiry message or email to him.
3. Guideline and Subject Line
Writing the correct subject line in the email write-up or a convincing and apt mail can help you track your job application follow-up call and get a much-awaited response from the hiring team. Appropriate Salutation is very important, like writing a dear in front of the name of the person being addressed. Also, be specific about what job profile you applied for, as there might be multiple job openings for which you might have applied.
4. Specify the position
You need to be clear about the job role and expected cost to the company, which can help you get your desired job application and follow-up call from your desired company. A sample salutation can be like this:
Dear Mr. Agrawal,
Last week, I applied for the Writer position for the job opening through your newspaper advertisement. I have not yet heard back from the Writers Block Company regarding this position and would like to confirm my job application follow-up call has been received. Please, can you help me get the latest details about this job opening and whether you have already found your candidature?
-Regards,
Pawan Sen.
5. Express your enthusiasm
You must express your interest in why you want to be selected for the job profile. You must express your keenness upon getting the job. Be courteous in expressing your interest in the job opening and why this job profile matches your skill sets. A well-quoted email can do wonders. Something like this –
"Dear Sir,
I am interested in your job profile listed in the newspaper. I am attaching my resume along with it. My skill sets perfectly match your business manager application in this job profile. Please review my job and let me know if you want to consider me for this job profile.
-Regards,
Interested Candidate's Name –Job Applicant.
Have an enthusiastic Closing for your application:
A well-concluded email can do wonders. A good closing email is very important. Close with a respectful closing sentence stating that you are a perfect match and are looking forward to hearing from you. Keep it clear and to the point. Keep it very simple and concise. If there are multiple job openings, keep it to the point about which role you want to apply for. You can conclude something like this.
I have at this moment attached my resume along with it. You can contact me if you have questions about my qualifications or need any additional materials. Please contact me anytime, as I look forward to hearing from you. I look forward to hearing from you, and thank you for your time.
Sincerely,
Manyata.
6. Send your email
Click on the email and send it only once. Do not send it more than once. Send it only once, as sending it multiple times can irritate the employer and negatively impact your job application follow-up email. Do not resend even if you want to edit the content of the email.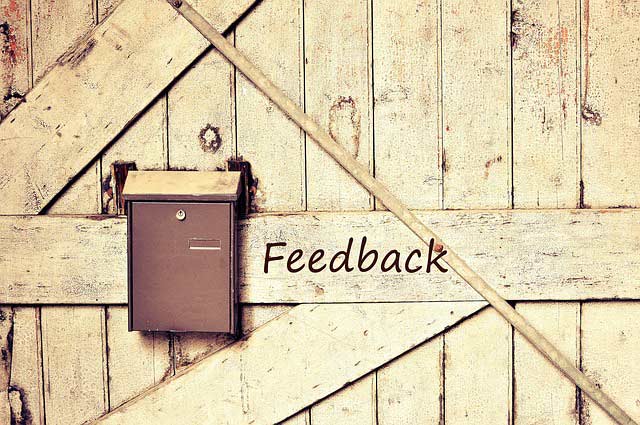 Be very crisp and to the point of conveying what you want, as the HR managers also do not have enough time to reply to many emails containing the same subject matter.
The last but not least step is to sit back and wait for your job application reply. Have patience and believe in yourself. This is not the end of the job market. There are other opportunities as well. Some people start job application follow-up calls after sending the emails whether the mail has been sent. Do not follow up with phone calls, which can irritate the HR managers. Calling and following HR managers can negatively impact you, and you are probably desperate for the job. Remember, the job is not an end to your profile. There are multiple openings where you can look up better job opportunities.
If you do not get a job application to follow up call for the job profile, you should probably also learn to handle rejection. Here are some 10 key steps to handle rejection all by yourself.
Firstly, look out for other job openings in job portals:
Try to update your resume and update your profile on job portals
This will help you get the latest job opening requirements in the market and will not let you be demotivated. It will keep you still enthusiastic about the job opening and, in chance, can open better job profiles for you. There are clear etiquette and a way to keep up with upcoming challenges in your way. You just don't need to walk away. Consider where you lack and try to improve it, whether in soft skills, communication skills, or technical requirements. You can also join weekend classes to boost your skills.
Once you subscribe to newsletters, you will get the latest job openings updates. Also, similar walk-ins will be updated and sent to you. Take this job rejection for this time and wait for the right time when the time is apt. They will also give you tips on upgrading your skills to match the job requirements of the profile. It will also help you to get your dream job updates. Build your resume, as the job pool had some very qualified candidates, which can also be a reason for your rejection. Build up your resume and upgrade your skills.
Network with professionals
This can help you get a better job role. As professionals continuously receive emails for job openings…This can help them and you both find a suitable candidate. So networking can be a great help to connect with the industry's leading professionals.
Remember, when one door closes, the other opens soon. So never panic about job insecurity. Even if your application gets rejected, handle it bravely, unlike a coward. There will be many openings, and there is a job for everyone. As technology advances, there is an opportunity for every job hopper. Being Persistent is certainly important, as this is the most important question for interviewers.
It's a good note to drop a thank you note within 24 hours of the interview, stating that you are eager to hear from them and would like to serve them as soon as possible. If you have not heard from the interviewer and it has been a long time, it's time to hear from him by email stating that you are eager to hear from him soon. If no response is recorded, ask for a phone call or drop in voice mail saying that you are a suitable match for that job profile.
In the meantime, don't get demotivated; keep looking for new jobs and better job profiles suited to your learning, interest, and education. See if you can leverage the right skills with the right technology.
Sending a gift is also a suggested strategy. It's a counterproductive strategy. It might be taken up as a polite gesture. If you're not fit for the job requirements gifting the HR manager won't help. It's the talent that matters the lot. It's a game of your skillsets suitable to the job role or profile. Remember, the job requires someone who can do the job; otherwise, you will be replaced after getting hired. Remember, do not overdo things that it negatively affects you. Do not do something that can prove to be harmful. Thus, always do what's right, and don't take up the wrong means of doing anything- anything in life.
Recommended Articles
This has been a guide to Application Follow-up Emails. We discussed that Writing an application follow-up email can help avoid follow-up failures. These are the following external link related to the application follow-up email.