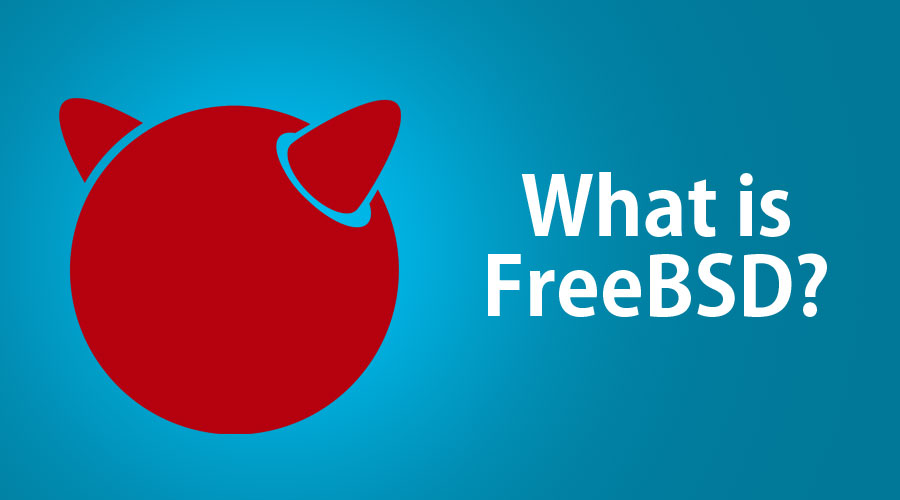 Overview Of FreeBSD
Today we are going to discuss the term FreeBSD. So what is FreeBSD? Basically, let us understand it from very basic. If we try to go in depth and try to split the term "FreeBSD", it gets split into two terms one is FREE and the other is BSD. Let us understand each term first and then try to correlate it with the term "FreeBSD".
Well, the FREE term here basically means Free and Open Source, which means something which is free to use and open to modifying. Also, the latter term is an acronym for Berkeley Software Distribution. Hence to merge it is means FreeBSD is an open-source software which is free to use. It is inherited from Berkeley Software Distribution, which was based on Research Unix. FreeBSD is very similar to a Unix-like operating system.
Understanding FreeBSD
FreeBSD was initially released back in 1993. However, in 2005 it was FreeBSD which was one of the most popular or famous open-source operating systems in BSD category. FreeBSD was capturing more than 75% systems which have installed BSD systems.
FreeBSD has very close similarities with Linux. However, FreeBSD is having two major differences in terms of licensing and scope.
Let us have a look at how FreeBSD is different from typical Linux operating system. Let us first understand it in terms of scope. FreeBSD typically maintains a complete system. Here a complete system means the project delivers a kernel, device drivers as well as documentation whereas Linux is only delivering drivers and a kernel. Linux generally relies on third-parties for mandatory system software.
In terms of licensing if we discuss, then FreeBSD is monitored under permissive BSD license whereas Linux is monitored under copyleft GPL
If you go in deep then it is worth knowing that all FreeBSD project includes a team for security purpose which monitors all software under base distribution. Also, it is worth knowing that in this a large number of additional third-party applications could be installed by compiling source code or using FreeBSD Ports or using a package management system.
Now, moving to our next topic which is what is the use of FreeBSD, of course, any utility or software which is developed or distributed has its major use. Let dive deep into this and look few of its major uses.
What is the use of FreeBSD?
The first and biggest advantage of FreeBSD is that it could be used as a general-purpose operating system. As now we know that it could be used as an operating system hence could be used for various reasons. Let us look at each one by one.
1. As a Server – A FreeBSD generally contains lots of significant bunch of software's which are related to servers in the base system and the ports collection. This availability of a large number of significant software allows us to configure FreeBSD easily and use it as a web server, Firewall, FTP server,  DNS server, a mail server, or a router.
2. As Embedded System – It could be used as an embedded system as could be easily extended to support PowerPC, MIPS and as ARM
3. In Networking – TCP/IP stack of FreeBSD greatly contributes to the widespread of these protocols. It supports a wide range of networks like IPSec, SCTP, IPv6 whereas wireless networking over others. Even FreeBSD supports legacy protocols such as IPX and AppleTalk. Also, as of now, FreeBSD supports CARP which stands for Common Address Redundancy Protocol. Common Address Redundancy Protocol was imported from OpenBSD. CARP helps us to allow multiple nodes to share a common set of IP addresses. The basic advantage of this is that if one node crashes then other's are there to serve the request.
Moving to our next advantage of FreeBSD is its important facility related to storage. It generally releases soft updates which could protect the consistency of a UFS filesystem. Here UFS stands for Unix File System. This maintenance of UFS filesystem help us in case system crashes, Filesystem snapshot allows the creation of a file instantly during other useful processes, These snapshots allow us to take a reliable backup of a live filesystem. A modular framework named as GEOM provides RAID of levels 0, 1, and 3 currently, caching, concatenation, full disk encryption and access to network-backed storage. GEOM also allows building complex storage solutions chaining with these mechanisms.
The next big advantage is Portability. Let us have a look at it.
4.Portability – Generally, the FreeBSD project divides complete architectures into different tiers. These tiers characterize the different levels of support provided. Tier 1 architecture is fully supported and most mature whereas Tier 2 architectures are having major development. If we discuss for Tier 3 architectures then they are experimental and does not go through development now, also Tier 4 architectures have no support at all.
With this use of FreeBSD, let try to know about what can we do with it in our next section.
What can you do with FreeBSD?
Following are the list of things for which we generally use FreeBSD. Let us have a look at it.
For NAT firewall along with Packet filtering
For using it as Home media servers
Web content filtering proxy
As NAS – 4x1TB with ZFS
As a home serves for storing files of different extensions
For Dynamic DNS service
As of Apache webservers
MySQL
Moodle
As DNS
Advantages and Disadvantages
Now let us have a look over its advantages and disadvantages.
Advantages – Following are the advantages of FreeBSD.
FreeBSD is an extremely clean and predictable OS
It can act as really a good alternative to traditional UNIX platforms
It is a monolithic kernel and its primary interest is security
It is stable
Good Documentation
License
Disadvantages – Now let us have a glance over a few of its disadvantages.
Issue of hardware compatibility as of now
Also, there is less developer support
A bit complex to understand
Needs a good amount of practice
Why should we use FreeBSD?
Of course, there are several reasons why one should choose FreeBSD. Several points as mentioned in its pros section are self-explanatory to use FreeBSD. It is highly customizable and you can customize it as per your requirement
How this technology will help you in career growth?
Well, this is one of the upcoming technology which is more or less replacing traditional UNIX or LINUX based operating system. One can opt for it surely to learn more about it as its demand will automatically grow with the rising demand for a good secured operating system
Conclusion
We can surely say that it has lots of advantages, One can go for it surely, try to learn it to have good exposure to the wonderful operating system
Recommended Articles
This has been a guide to what is FreeBSD. Here we have discussed the understanding, Use, career, Advantages, and Disadvantages of FreeBSD. You can also go through our other suggested articles to learn more –