Updated July 28, 2023
Introduction to 5 Website Setup Mistakes
We often commit mistakes that could and should be avoided in haste to achieve success. These mistakes often lead to the failure of the work that is important. Having your website for any reason, whether to put your portfolio online, your blog, or have an e-commerce site to sell your products, can be fruitful if done correctly and can even crumble if you make wrong decisions. Like any traditional business venture, your decisions will take you forward or pull you down.
Personal websites can still afford to be flawed because most of them are hosted for free and hardly cost the creator any money. So, if you have a blog and do not own your domain name and post random things occasionally, it is fine, but minor mistakes can cost you a lot in business. Making the wrong decisions and investing in them can be disastrous. Digital marketing might be one of the cheapest ways of marketing your brand, but you still have to invest a handsome amount every year. And not to forget, these mistakes can cost you more than money; they can cost you your consumers.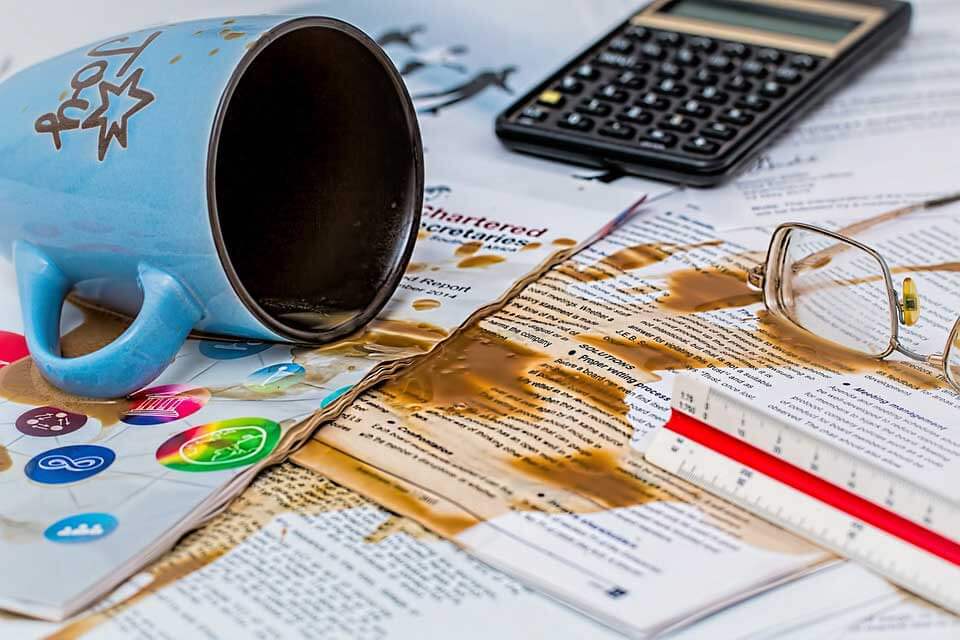 Image source: pixabay.com
Website setup mistakes can be of various types. You might feel hiring a professional to do your work will somehow reduce the percentage of blunders, but it's not so. Even with experience, you can commit the most common website setup mistakes.
Here is a list of website setup mistakes that people mostly commit and the ones you must avoid:
Website Setup Mistakes
Following are some website setup mistakes:
1. No plans or strategies
It's often said that running toward your problem head-on is never the correct solution. When you face the problem of lagging behind your competitors, you often think of doing something different that gives you the edge. This often leads you to take quick measures and invest less thought into your decisions. You blindly follow the current trend and don't find the need to make plans or work on strategies.
To take your business online is one of those current trends. But just like any major business decision, the decision of old Digital Marketing needs some time and thought to be put into it. Assumptions and variables do not help in businesses. You cannot assume that putting yourself online will make you famous overnight because most people use the Internet. Keeping your consumers as variables, meaning having no idea about the audience you are trying to reach, is not a smart move.
If you want traffic on your website, you need business plans and marketing strategies. Now these don't involve long documents describing intricately and precisely what you do; making plans and strategies include answering the usual questions, the whats, whys, hows, and whos.
So, start with- WHAT?
What is your website about? What kind of products will you be selling? What are the services, apart from your product, do you intend to provide? This will give you a basic idea about what your website might look like and tell your customers what you stand for.
Next, WHO?
Who are the people you are targeting? Who are your competitors? This reduces your effort in the processes when you start your website setup.
Lastly, How?
How is your website different from the ones already available? How do you propose to solve the customer's problems? How do you intend to earn profit out of this?
This question will really help you plan a better website to run your business. Also, strategizing while keeping in mind concepts like SEO and PPC will certainly make the task of website setup less daunting.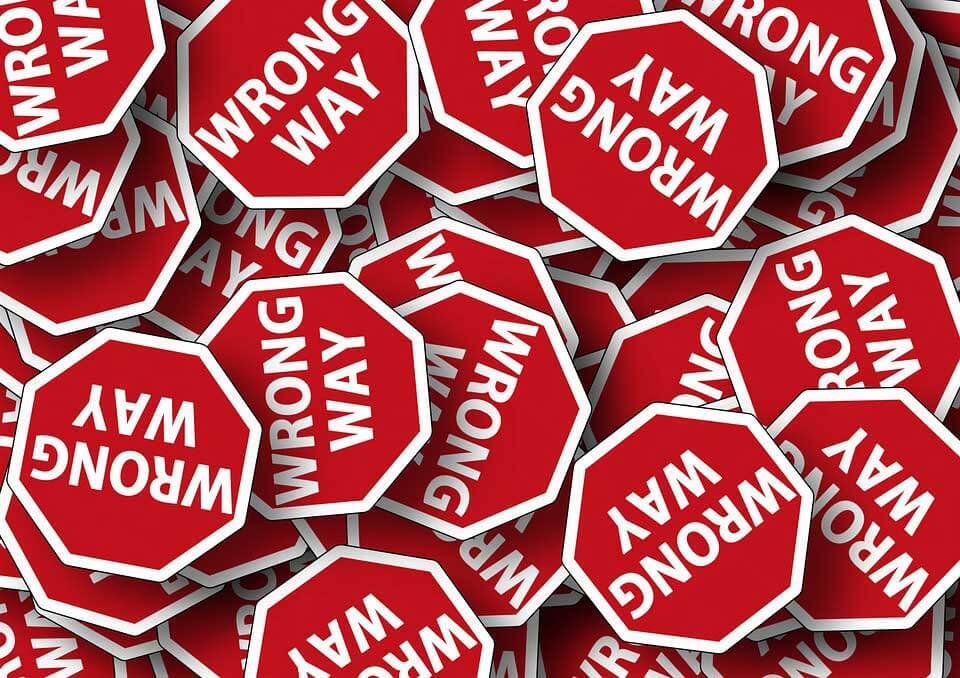 Image source: pixabay.com
2. To think that it's a cakewalk
Never underestimate your enemy, they say. Not to suggest that setting up your website will be your enemy, but do not minimize the work you must put into making it work. There is no easy way into Digital Marketing. Though, as a customer, you might feel like a restaurant where you order things and they reach you after some time, it is much more than a simple chain of demand and supply for a website setup and maintenance.
More than your products, your attention is what your website and your consumers demand. Establishing the proper technique and never remaining stagnant are the tasks to achieve. So, unlike any traditional business, you will need to put in much effort to acknowledge the task at hand fully. There is no hard and fast way to the top. Remember always, slow and steady wins the race! The platform may have changed, but your hard work should not.
There is a lot of work required to be done even after you set up a website. A mostly, and better practice is always to have a public forum on your website. Why? Because how else will you know whether or not your customer is satisfied? They can post their comments about their experience, and you can learn from it. For instance, if they have anything negative to say, work on it immediately so that it never happens again. If they find the product out of stock or complain about not receiving what they see, your customers should be able to trust you; that will only happen when you listen to them and prioritize them.
Also, if your customers find it challenging to sort through your website, customer support must be available 24*7 to guide them. And the work doesn't stop here. You need to keep updating your website. Your website cannot look the same and have the same feel as it did the last month. This means you should be growing and evolving with every passing day.
So, if you thought having an online business would be a cakewalk, now you know it won't be!
3. Limited knowledge of hosting platforms
Websites don't just go up and running on their own; they need to be hosted, and hosting a website is costly when you want to be pursued as a severe enterprise. So, you have to ensure your money does not go in vain. Why do you need to pay? The answer is simple, which one sounds more serious in your opinion- www.abcXYZ.wordpress.com or www.abcXYZ.com? If you have your domain name, you will be taken seriously. If you choose to host your sites for free on Weebly or WordPress.com, you come under the category of those who blog just as a hobby i.e do not do it for a source of income. Owning your domain name showcasing your brand name, though you have to pay for it, is worth every penny.
The other problems with free website hosting are that many necessary functionalities are unavailable, like connecting to social media, and you are not responsible for the site or its content. In short, you are not your boss, which you would not want to deal with. This is vital because you won't be viewed as a trusted source if you don't decide what is posted on your website. Connecting to social media is also important. Social media is a big platform for Digital Marketing, and you can reach out to a bigger crowd and, most importantly, to the youth not just of your nation but all across the globe. So, if you cannot decide what your website will or will not contain, how do you expect it to represent you, your enterprise, or your ideologies?
When you decide what your website will represent, you must choose a platform accordingly. Do thorough research on which hosting site suits you the best and fits your budget. Also, you can host your website, but it requires financial investment and sound hosting knowledge. Take your time in making the decision; this is one of the most crucial steps while setting up a website.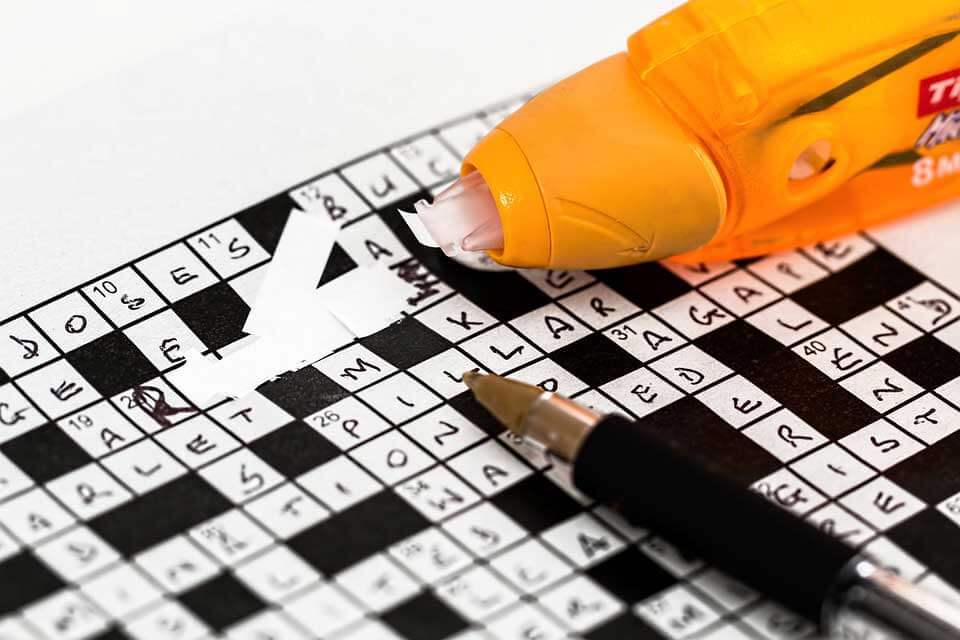 Image source: pixabay.com
4. Lack of efforts in showcasing the products
It is your product that the visitors to our website are interested in. Put yourself into your consumer's shoes and figure out how you would like to be presented with the website's services once you are on it.
Unlike traditional marketing propaganda, no salesman tries rigorously to sell your products. The only thing that will sell your product is how much about the product you can tell in the limited space of a web page. Good-quality and impressive-looking photos and a short but effective description will come in handy. All the essential information regarding the product must be made available. Otherwise, your customers will only say, "It would have been better to go to a shop." If you are building a website to sell your products, that's the last thing you want your visitors to think about.
Remember that customers can neither touch nor see what your product offers, so you have just one chance to make an impression and win their trust. How you sell your product is entirely your responsibility; no one else can be blamed if you fail.
Your products, the stock availability, the specifications, the description, and the cost are all very crucial to your enterprise's success. You cannot take anything for granted.
5. Designing issues
Last but not least, how your website looks is your USP( Unique Selling Point). The visitors can only connect with you through your website. Therefore, your website must appropriately represent your true self and brand name.
Your website should not only be visually appealing but informative as well. Yes, it should scream about your services and products, but it shouldn't be scary. The usual misconception associated with visually appealing is that it means using lots of colors and images. That's so wrong. Keep your website as minimal in design as possible. Choose a theme and work around it. Two or three contrasting shades of color are enough. Images that tell a story are sufficient. Don't crowd your website with things that are not necessary. Simplicity is the key!
But design, themes, and images are not only required for your website. They are only there to provide a gist of what the website has in store for its visitors. The actual knowledge will always come from the written text on the website. The message you put forth must be crisp and clear. Nobody will spend hours reading your website or be satisfied with limited knowledge.
There has to be a proper balance between the design and the messages on the website. None should overpower the other. They must go hand in hand. If you cannot design such a balanced website, hire a designer. This is the part you cannot compromise with. Explain in detail what you want your website to look like to the designer and keep a check on its progress.
Your domain name, services, and the website design are the only things that would increase the traffic to your website. Do not back down on investing in these areas.
If you have decided to go with your decision of setting up a website, be smart. You now have the complete cheat sheet to set up a website. You know what to do and what NOT to do. Your website is the make or break of your business if it is the only source of income and even if it isn't. You are right; most of the population uses the Internet, which means they are getting smarter. So have to be too. Not just smart, be wise!
Recommended Articles
We hope that this EDUCBA information on "Website Setup Mistakes" was beneficial to you. You can view EDUCBA's recommended articles for more information.