Updated April 18, 2023
What is Business Etiquette ?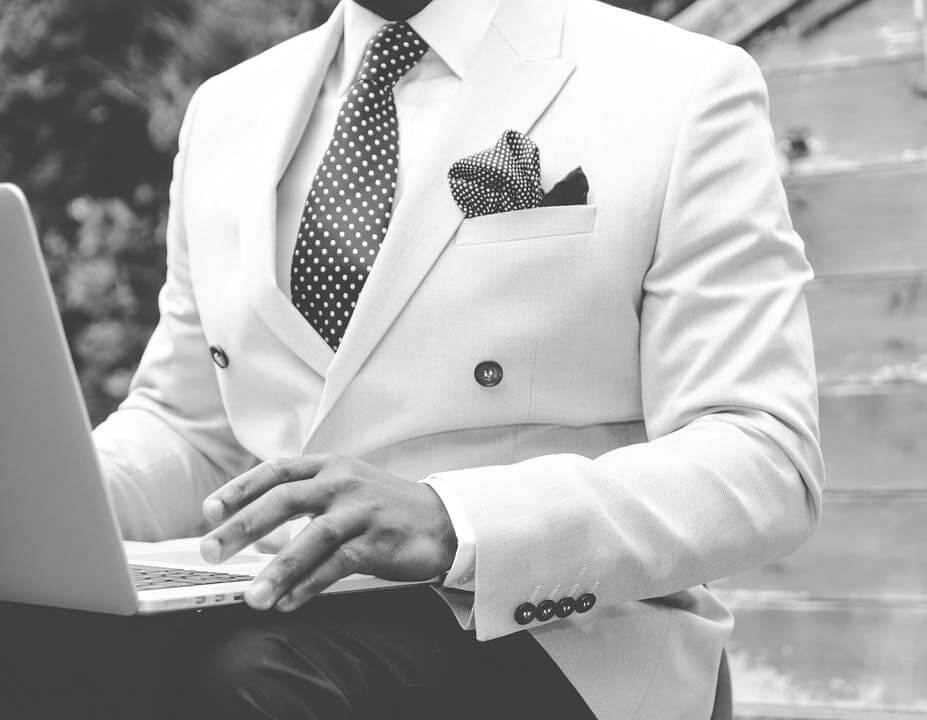 (Image source: pixabay.com)
Every profession requires a certain set of manners, and these same manners are known as business etiquette. Members of an organization generally enforce business etiquette, which is a custom that upholds business etiquette.
Another business etiquette is about building valuable and respectable business relationships with others. It is about creating an environment wherein all members of an organization feel secure, comfortable, and relaxed.
Business etiquette is about maintaining a pleasant workplace atmosphere by treating employees and co-workers courteously and respectfully. The rules of business etiquette may vary from one organization to another; however, some universal laws are applicable almost everywhere and to most etiquette professionals.
Here are some business etiquette rules that every professional must know:
Stand When Being Introduced
You must stand up when introduced to someone in an office or business environment. Your presence is more well-known when you stand up during an introduction. Standing up during the introduction will positively impact the opposite person.
If you cannot stand up because you have been caught completely off guard, attempt to at least lean forward during the introduction or while shaking hands with the person.
Have Gratitude But Don't Sound Needy and Desperate
In any situation, be it business or social, saying thank you is polite. However, if you are going to say the word in a single conversation repeatedly, it will lose its value and impact and may even make you sound needy and desperate, and even helpless. So ensure you only use the word once or twice in a conversation.
Avoid Crossing Your Legs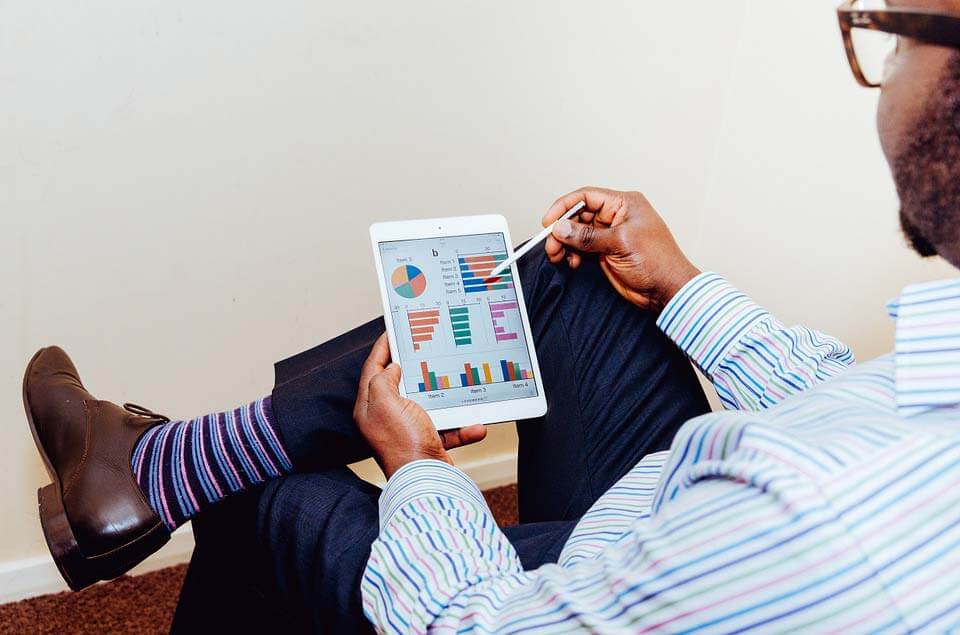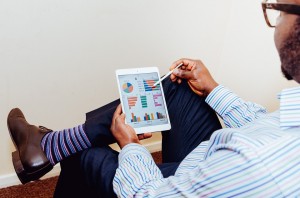 (Image source: pixabay.com)
Crossing your legs in a business environment or meeting is highly inappropriate. Though both men and women tend to do it, it must be at all costs avoided.
If at all you find the need to cross your legs, make sure you cross them at the ankles and not the knees. That way, when you need to shift suddenly, you can do it subtly without making it obvious.
Pointing Must Be Done With An Open Palm
Suppose you avoid pointing altogether; that would be ideal. However, if you can't avoid it, indicate with an open palm, not your index finger.
This rule applies to both genders. Pointing with a single finger, particularly your index finger, indicates aggression. So, keep all your fingers together and file with an open palm.
Avoid Interrupting
Your opinion may matter, and you may have a valid point to put forward in a group discussion at your office; however, wait until you get a chance to speak. Don't cut other people off or interrupt them while they talk.
Mind Your Tongue
You may encounter a situation where you're extremely annoyed with a colleague or subordinate. Irrespective of how heated the case may be, keep your cool and watch your language.
Never use abusive language or obscene words in the office. Even written communication should be polite and respectful. Ensure you don't use derogatory or rude language; it is unacceptable.
Knock Before Entering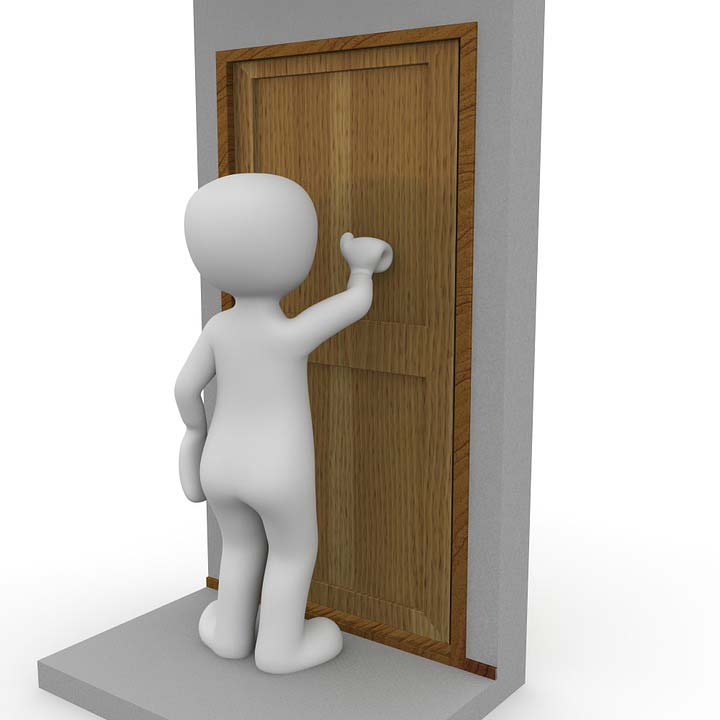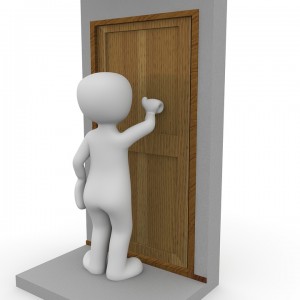 (Image source: pixabay.com)
Never walk in unannounced. Make sure you knock before you enter a colleague's or senior's cabin. You have absolutely no right to interrupt someone's work, and you need to respect their space and privacy. So if you find their cabin door pulled shut, knock and announce your presence before walking in.
Stay Miles Away From Gossip
Though indulging in office gossip may be extremely tempting, stay away from it. Gossiping about colleagues damages their image in the organization and speaks volumes about the kind of person you are. Don't let curiosity carry you away; avoid listening to other people gossip too.
Punctuality Matters
No matter how busy or senior your post in an organization may be, ensure you attend meetings and conferences on time. If you think being late is fashionable and gives people a reason to believe you are extremely busy, you are wrong. Showing up late only shows how inconsiderate you are and how you disrespect other people's time.
Keep Your Phone Away
Taking calls, replying to text messages, and scanning emails during meetings could be better. It is extremely irritating and highly disrespectful to other people attending the conference. Also, make sure you keep your phone on silent while attending a meeting to avoid disturbing the other attendees and the speaker.
Avoid Pulling Out A Chair For Others
Men and women are considered equals in the workplace, and both can pull out their chairs. In a social setting, it is acceptable for a man to pull out a chair for a lady. However, in a professional atmosphere, this is highly unacceptable and rude.
Don't Leave Before Your Senior Does At a Corporate Party
It is rude and unacceptable to leave a corporate function or party before your senior departs. Ensure you stay at the event until your old excuses himself and leaves.
Eating Etiquette
Food should be eaten only in the office etiquette dining place rather than in your cabin or cubicle. If, for some reason, you cannot make it to the lunch room, then make sure the food you eat in your booth doesn't have a foul and unbearable odor. Also, ensure you clean up after your meal.
Dress Appropriately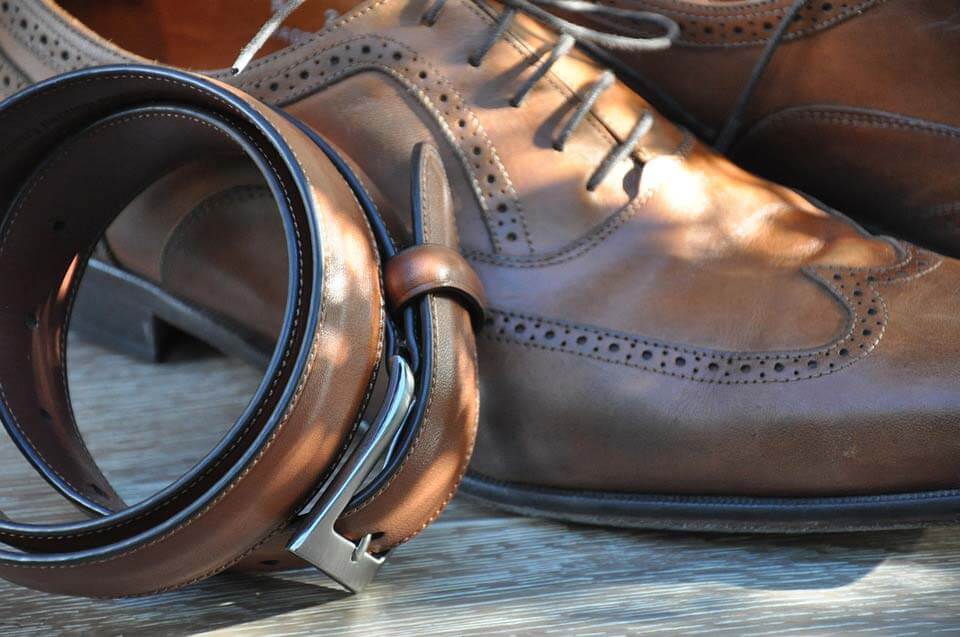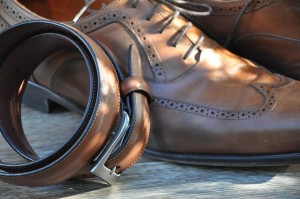 (Image source: pixabay.com)
Make sure that you dress professionally and acceptably. Avoid wearing clothes that are revealing or inappropriate. If your office has a dress code, then make sure you stick by the code.
Limit Personal Calls
As far as possible avoid attending personal calls in the office. If it is absolutely necessary for you to take a personal call then keep it as short as possible.
Keep Time Zones In Mind
When interacting with clients and customers who live in foreign countries, keep that country's time zone in mind before calling your customer. You want to avoid calling a client at dawn or an unearthly hour.
Avoid Bothering Colleagues On Holidays and Weekends
Making work-related calls to colleagues on holidays and weekends is rude and intrusive. You are invading their personal and family time by doing so. As much as possible, avoid making calls to colleagues on the weekend, but if necessary, then keep the call as short as possible.
Send Grammatically Correct Emails
Sending professional emails that contain grammatical errors or slang language is unacceptable. Ensure the emails you send out are grammatically correct and free of spelling errors.
Maintaining business etiquette at the workplace is necessary for professionals. It will help them go a long way and increase their goodwill in the company and amongst clients. To sum up the do's and don'ts in the office environment, here is a short list to keep in mind:
Do's
Stand up when being introduced
Show your gratitude
The point with an open palm
Watch your tone and mind your tongue
Knock before entering a colleague or seniors' cabin
Stay away from gossip
Be punctual
Dress as per the office dress code
Eat only in the office lunchroom
Limit or avoid personal calls
When dealing with international customers and clients, keep clients in mind
Send grammatically correct emails
Don'ts
Say thank you more than twice in a conversation
Cross your legs while sitting in a meeting
Interrupt
Pull out chairs for others
Leave a corporate party or event before your senior
Bother colleagues on weekends
These are the basic and general business etiquettes that are applicable in most organizations across the globe. However, remember there may be certain parts of the world where additional rules are applied that may not be a part of this generalized list. For instance, in Japan, all employees must take off their footwear before entering the workplace.
If you hold a senior post in the organization, ensure that strict disciplinary action is against those employees who break the rules of business etiquette. A circular or notice can be sent out to all the employees in a company to inform them about what is acceptable and unacceptable in the organization.
There is a wide range of books available on the subject of business etiquette. If you are looking to read further on the matter, here is a list of books you should consider getting.
Work Well With Others – Ross McCammon
Modern Manners – Dorothea Johnson
New Rules At Work – Barbara Pachter
Complete Business Etiquette Handbook – Barbara Pachter and Marjorie Brody
Some of these books are international best sellers. They can refer to brush up on your business etiquette skills. Besides this, there are also several PDF files on business etiquette as well as e-books that you can download. They give you all the information you may require on the subject.
Numerous professional institutes also provide thorough business etiquette training. These institutes conduct workshops, classes, and courses that train the attendees in business etiquette.
Often the organization conducts an internal business etiquette seminar to brief the employees on what behavior is acceptable and what is intolerable in the office. Several business etiquette games and activities are played and conducted in such workshops. There is also an extensive range of workshops led by authors who have written business etiquette books.
If you are looking to set up your own company, make sure that you stick to these business etiquette rules. When juniors and employees see their bosses behave in a certain manner, they are most likely to adopt the same practices.
Clients and customers also find it easier to trust and work with companies that comply with business etiquette rules. If you find that some of the employees are behaving out of line in your organization, conduct a business etiquette seminar within the office. You can also consider calling a business etiquette expert to guide your employees during the workshop.
Business etiquette applies not only in the organization but also when sitting for an interview. A large number of organizations across the globe pay close attention to the business etiquette of prospective employees and interviewees before hiring them on the team.
If you wish to make a strong, positive, and impactful impression on an interviewer, brush up on your business etiquette knowledge and apply the same rules on the day of your interview. People who are well mannered and follow the rules of business etiquette are more likely to get the job they are interviewing for.
Here's a list of things you can do to Brush up on your Business Etiquette:
Read books on business etiquette
Attend business etiquette seminars and courses
Observe other people in the organization, particularly people who are highly respected
Read PDF files on business etiquette
Read magazine articles on business etiquette
If you wish to be a successful business person and run a successful company, ensure you stick to the rule of business etiquette. Follow them and encourage colleagues and subordinates to do the same.
Make sure you evaluate the business etiquette that prospective employees exhibit before you hire them because hiring someone who lacks business etiquette can be extremely detrimental to the reputation and goodwill of your organization.
Be bold and correct employees in your organization who misbehave in any way or break the rules of business etiquette. Business etiquette in an organization is as important as marketing or advertising.
Recommended Articles