Updated April 8, 2023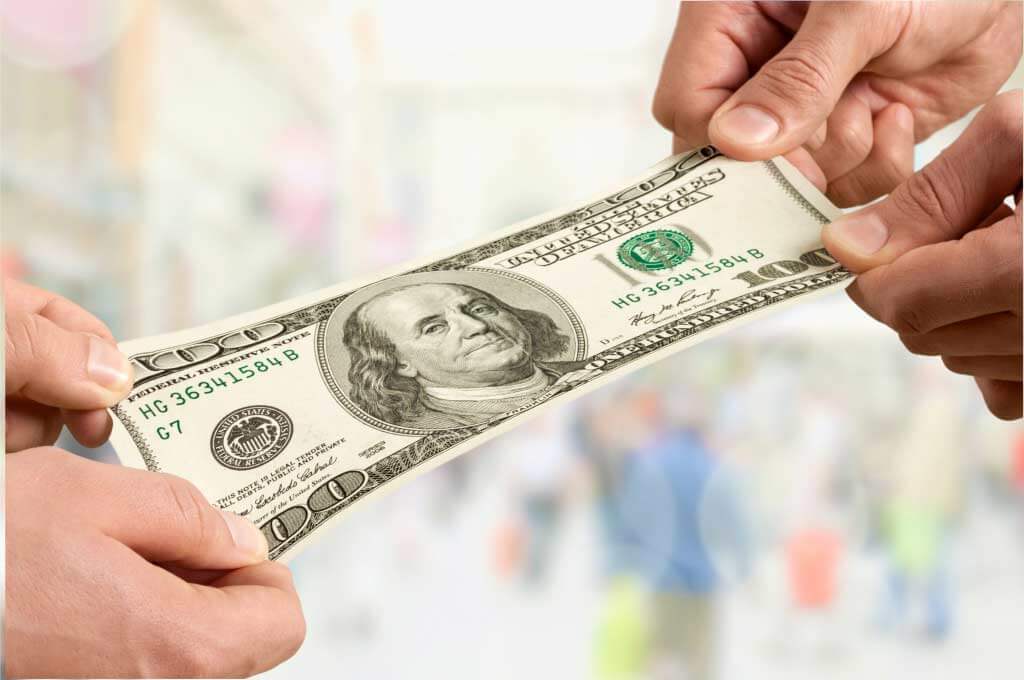 Requesting for a Salary Raise
The following article provides an outline for Salary Raise Request. It is never an easy thing to ask for money and particularly at work, it may be an awkward thing. However, in case you realize that your salary is lesser than an average worker who is in the same position or you have been going above as well as beyond, it is the right time for asking for a salary raise. Once you have made the decision regarding taking the plunge you need to start the construction of your argument. It is a difficult task to ask your manager for a salary raise. However, there is an art of doing it.
The higher is your preparation prior to going in, the easier your conversation will become. You need to be able to demonstrate to your boss, the way in which you add value to the organization and how have you made a difference to the organization. You should design your approach by putting yourself in the shoes of the other person. You need to think about why your boss should even give consideration to grant your salary raise request. A proper understanding of the interests and goals of your boss and their alignment with your own case, you have more probability of getting what is required by you.
How to Ask for a Salary Raise?
The tips that you need to follow to craft your request while asking salary raise request and actually getting it are:
1. Preparation and Planning
You have to be aware of your worth. Prior to speaking to your boss, you need to carry out research regarding the market value for your job so as to find out the payment which a person having a similar level of education as well as the same number of years of experience generally gets and the place where your salary raise comes with respect to that. You need to look at what is typically paid by the companies and not what is required by you for your survival. The online resources can be made use of by you for this purpose.
For this, you can search for a similar position as yours on websites such as Glassdoor.com, Salary.com, and Payscale.com. These are free sites and may not be reliable at times. You need to check out the trade associations that your industry has. You can also speak to a head-hunter in order for garnering a better idea about the pay structure of a similar job.
Several associations carry out salary surveys along with their members so as to inform the management regarding the pay practices that exist currently in the industry. The participants generally get free results. You may also call a few executive recruiters. You can provide the information related to your job and ask them regarding the opportunities that are present for a person who has skills that are the same as yours.
You can also inquire from the recruiter regarding the pay range that can be expected by a person of your range. You should not be surprised if you are informed by him that your pay is less than the market value as the job of the recruiter is to place you in another organization and he will not earn a commission if you do not change jobs. If you feel well compensated, there are lesser chances of you leaving your current employer.
2. Do not Wait for Salary Raise
You should start with the preparation of your research, the moment you realize that your payment is not enough. Do not wait either for the annual review to take place or for your boss to begin the discussion related to the pay hike. If you want to get the pay hike you have to ask for it.
3. Know your Value
There is a distinction between value and worth. If you happen to be the only person who has the ability to manage a specific function for your company and a unique skill set is also possessed by you which are very difficult to find otherwise. This will make you more valuable than a person who is among several managers in an organization and can be replaced easily by someone else. It is your duty to give a reminder to your boss regarding the value that is brought to the organization by you.
You should be prepared to give an explanation of what are the things that have been done recently by you for the organization. You should make use of cents and dollars. You should be particular and not be shy. In case you had negotiated a contract in a better way than your predecessor and helped the company save dollars, then you should say so.
4. Plan for the Conversation and Ease into the Request
You should not blurt out suddenly just to get over with the discussion. The bosses will not prefer surprises and therefore you should not adopt this approach when you ask your boss for a salary raise. Such discussions turn out to be better when the plan that you have is well thought off. You need to give consideration to the logistics. A better idea will be to meet with your boss offsite in order to avoid interruptions.
Figure out which is the better time of the day or the year for having such a conversation. For instance, in case you are working in retail the time between Thanksgiving and Christmas should be put off-limits for such a discussion as all the hands are needed on the deck by the organizations for servicing the customers during the Christmas season. Avoid jumping directly to the numbers but begin the discussion by inquiring about your performance at the job.
After you get the information from your boss regarding what is working and what is not working and also gives your certain compliments as well as things on which you can work on, you can go ahead and say "Great, I'm glad you agree I'm doing such a good job, which is why I was surprised when I recently discovered that I'm making less than most people in comparable positions.
How can we fix that?" after that you should give some time to your boss to consider your salary raise request. Although you might be thinking about it for a long time, it is the first time that your boss is hearing it and therefore you need to give him a few minutes to digest the information.
5. Treat it like any other Business Meeting
The discussion should not be over-personalized. You should not give reasons such as "My husband lost his job," or "I always work on weekends," and rather focus on the contributions which you have made to the organization. You should also mention in your arguments your accomplishments like you helped the business make money or save money.
6. Ask Questions
In case your boss has denied your request regarding a salary raise initially, you have to start to negotiate. You can begin by asking questions like "Why?" or "How can I improve in my role to ensure a pay raise in the future?" however, you should remember that you need to ask questions and not demand anything. You have to figure out the way you will be able to get what is required from your job which is to receive appropriate payment for your job and at the same time play within the rules.
7. Ask for What You Deserve
It would be a great idea if your salary could be doubled but it might not be appropriate in view of the responsibilities which you have, your performance and the size of the organization in which you work. Only if the homework has been done by you in a proper way, you will be able to know exactly, the hike in salary that you should be asking your boss for. You need to be confident and let nothing come in the way of your self-esteem.
8. Change your Language
If you are not able to get anywhere by asking for a raise, you need to rephrase your argument and rather ask for an adjustment in the salary. The term "raise" would reflect that you are asking for extra pay whereas the word "salary adjustment" will put an emphasis on the fact that your salary is not on par with the salary of a similar position in the industry. This distinction is made will lead to a new field of salary raise negotiations.
9. Do not get Discouraged
You should not beat yourself in case the things do not go the way you had planned them to. A raise may involve a number of discussions over a period of some months. You need to learn the reason why it is not possible right now, the things that can be done in a different way and whether a potential will be present in the future.
You also need to be prepared for the worst. In case you realize that your organization cannot afford to give you a payment that you deserve, it is time to begin hunting for a new job.
10. Time your Request
Timing is everything as it can help in determining if you will be rewarded or not. Firstly you need to consider the time when your organization generally grants raises. Does it give raises at the end of the year or on the day that you complete the anniversary of the date that you had started working in the organization? There might not be any hard –and-fast-rule also and you may not be aware of it.
In case you do not have the surety about it, you can either figure it out through the word of mouth or by going through the employee handbook which might show that the raises are generally related to evaluations. You can also ask your manager about it. When you have been working on that job for a while, you can tell him or her, "If I ever wanted to talk about my salary raise request, how and when would that happen?"
11. Be Confident
When you put your case forward, you should always strive for a mutual respect tone. These are the three Cs. You need to maintain calmness and be conversational at the same time. You also need to establish collaboration. You should try and avoid the "power robbers" patterns of speech. You should avoid making statements that are in the form of questions. "Would you agree I am due for a raise?" or anything that qualifies them like "I believe that my work has been very good".
Rather than this, you need to be confident as well as direct. An air of confidence will also be imparted by the body language that is positive.
12. Avoid Complaints and Ultimatums
You should never start a conversation with either a threat of a grievance. This might result in putting your boss on the defensive and this might not be a good stance taken by you. You should also not compare yourself to your colleagues or complain that you are making less. You need to stay positive and also focus on the number of contributions that you can make. You should also not threaten to leave either explicitly or implicitly.
You might end up turning the discussion adversarial or might put yourself in a corner position in case you do not get a raise. You should pitch your raise as not only for the achievements that you made in the past but also a tacit acknowledgment that will demonstrate that you are a team player who is dedicated and has a commitment to grow along with the organization.
You need to layout the contributions that you have made and then make a quick pivot towards the issues that you are hoping to take up next. You need to assure your boss that you have an understanding of his pressures as well as goals and need to pitch your raise as a measure of assisting him. You need to also have an understanding of what is valued by them, what things they consider as important and how can you make the or life and also the organization's life better.
Recommended Articles
This has been a guide to Salary Raise Request. Learn a few tips from this article on how to ask for a salary raise from your boss. These are the following external link related to the salary raise.