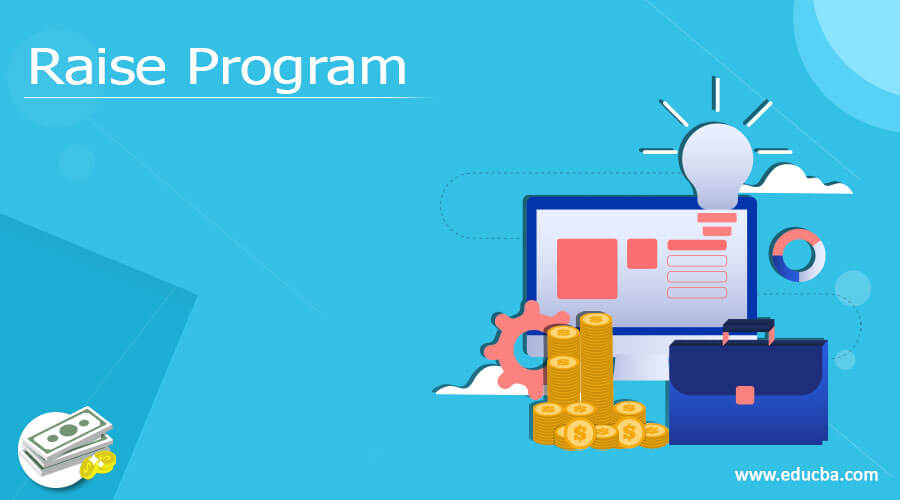 What is Raise Program?
"Stable career" / "Appraisal" /"Increment" / "Incentives" are the common part of your life if you are working. Life is a rat race and everyone look after to touch the success at the workplace. Before you could think of
the increment of your salary
you would have to deliver a stellar performance for about a year. Salary freezes continue to liquefy and this might finally be your year.
If you are hoping for a new salary this year, it is essential that you make a case to your employer for a raise program at the year-end. What to do if the performance has not been that great this or how to ask it are the common questions related to a raise program.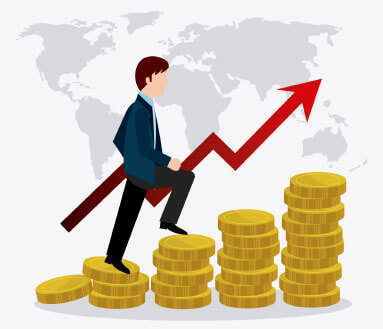 9 Questions You Must Know
The Following Are The 9 Questions You Must Know
#1. Plan and execute for the appraisal
In some firms, the managers are given a stack of money for raises and it depends on him how to distribute it among the team.
Some points to consider to score the deserved raise program are how much raise you should ask? The best time to request it. The other list of things that needs to be taken care of are in detail below
#2. How to ask for a raising program & manage to get it
The initial manner of bringing up the subject to your manager depends on his personality, and you probably have an idea how he or she likes to be approached. If your boss is the type who like to get directions to the point, it would be best to keep your point with clear objectives. Sending an email or a meeting invite with a subject like I hope we could sit and discuss the case for you to revisit my salary. Tell your boss I hope we could talk about my salary. List out the number of new responsibilities you have taken over last year and an increase in the salary level reflecting the same is been expected by you.
While some managers would prefer a subtly different approach, where you present the question related to the salary in the context of another conversation, such as a weekly status meeting or something similar.
While you asking for it be straightforward about what you want and be prepared to explain why exactly do you deserve it? It would be a great help to approach in a positive manner if you be really thoughtful. An increment is a recognition that you are more valuable now than you were- that you have accomplished more, your skills have improved. The appraisal discussion should be reflective.
It is suggested that you keep a file of notes about your accomplishments to update to throughout the year- projects that were successful, noting down briefly the praises you received, the new tasks you have taken on so that all the info is right by your side helping you to keep your point.
Making a list of highlights and your achievements behalf of the company and the amount of time it took will aid you in discussing with your boss about the bump in the salary as compensation for your hard work. Asking for a raise program matching the work you do and your ability could get you exactly what you deserve. The approach would be effective especially in the case of highly successful employees who have taken hold of additional responsibilities. Managers keep a note of what low-performing employees do as they follow up on everything to ensure everything is done appropriately. However mostly the productive staffers take care of the responsibilities they own, managers often are in dark about the workload. Due to this the boss has no clue about a lot of things you probably do. Hence, you have to take the initiative to highlight your performance above and beyond your expectations to ensure fair compensation. A raise program to reflect for the effort you make while you are working more than your position and the indicated title is fair. Emphasizing your points would get you to raise and promotion.
#3. Is it necessary that employer gives a raise program?
There is no law that states the employer's needs to offer a raise program. Your employer is bound to offer raise if you have a union agreement or a contract that agrees for a particular raise at specific times. If no such agreement or contact is present than it is totally up to your employer's discretion.
#4. The kind of raise program to be expected
Do some homework before deciding the raise to request. If an annual raise program is given to the employees by your company, you are probably aware of the budget approximation. Stay in the line with the same. Usually, 5% or less yearly upticks are companies' budget. For example, if the staffers receive an average of 2% in the previous year in such case requesting for 10% increase will look inappropriate and over the top. However, if you have excelled certainly over the year than a raise at work of 3% would be reasonable.
If your company does not have an annual increase program then you would have to do some more research. In such a case, people follow their gut while requesting a certain figure and are not able to back it up with anything. You need to consider the size of your company at the market level and for the skill level. Figure out what salary in your opinion you can command by talking to people in your field. If you are in an industry that recruits staffers then check with recruiters and scouring job postings. You could have the listing of the salary or a range they provide. With this, you can calibrate your sense of the value of the market.
A list of goals to be achieved by the year-end is given to the staffers in some companies. If your tasks are in line with more experienced workers you can do a little research with your market worth by discussing in the network and with the recruiters. Sit down with your boss and explain to him the list of responsibilities that are carried by you. Discuss the laid out goals accomplished by you and the level of performance to explore the appropriate level of compensation received.
Rather than directly asking for more money, the question about your position amongst other work. This would definitely work in your favor.
While you are talking about the amount with your boss there are two techniques: either wait for your boss to mention it or name a specific sum. There are chances of some advantages of letting your manager mention as he might come with a higher figure than your expectation. Moreover, if the offer is lower than you could tell your boss what you were expecting and suggest it in a meeting.
The ideal sum of the bit to be expanded or not under the assumption that negotiation is carried to a happy medium depends on the employer. It would be an exact appropriate approach to take with some. While in some cases asking for more than reasonable will make you look out of the bit. You must know about the way of functioning of the person you are dealing with. In any manner prepare for the meeting with a target amount in mind and the number depending on your proposal. 10% is in line if you are asking for a promotion. Or else 3% to 5 % is practical if you are asking an increment in accordance with your performance. Generally, the most direct approach is a specific figure although you can name a percentage of a salary amount. Do not forget the sum will depend on where you are positioned on their scale. Most of the firms have grades for each work along with a midpoint assigned salary. If you are above the mid-point you can request more.
#5. Asking for a raise program in case of weak performance

If your performance is not well and you have received critical feedback from your boss, particularly if your performance evaluation has been worse or mediocre. Asking for an increment right now is not a good idea. The increment in your salary is a recognition that you have contribution was of the higher level while your salary was the last set. If you are unable to meet the expectations at the present level, you are not in a position to convince a boost in your salary. You must have a high-level performance for about a year before you can reliably ask for an increase in the salary.
#6. Is it smart to play the counteroffer?

It is a dangerous territory to threaten to leave until you get a bigger pay.
Some organizations offer nominal raises on the cost of living every year, the majority of increment in the salary is based on the merit. It does not depend on the offer you have from other company. The heavy emphasis of your request must be on the value you have contributed. However it is OK to hint a retention of a job in an elusive manner by stating something like I want to stay for a long-term with the company, I love the work I do here. One should direct clear of asking for a counteroffer. 75 to 90 percent of people who accept counteroffer leave the firm within a year. Looking for a new job is not related just to the money. However, if your employer agrees to your counteroffer to hold you on board your boss would possibly be unpleasant about it. It gives an indication to your manager that you could possibly walk out anytime soon. Which would cause you to be excluded from the inner circle and being pushed out?
Asking for a promotion in place is one strategy to rule out counteroffer. You will be taking new responsibilities in the same position for which you deserve a new salary. For example, you can explain to your manager that you work at level 10 but you perform the work of level 12 and there is 10% increase in the salary between the level 10 and level 12.
#7. You were promised an appraisal but it hasn't shown in your paycheck

First, be confirmed about the month the raise at work is supposed to come into effect. As it is totally normal for year-end raises to not go into effect until Jan. However, if you are sure that it must have reflected by now than before the run of next payroll inform your boss that the increase as not yet seen in your paycheck. Enquire whether you need to have a talk with someone in payroll to ensure that they have everything that is required for it to get done in the next check.
#8. You are not hearing about getting year-end raises even if the employer normally does it
If you want to know whether your boss is conducting company-wide raise at work this year. You could just ask whether the company is planning to do year-end salary increases like it was done in the past years. It is a stronger move to put together a case for appraisal and present it to your manager. In fact, it's a smart move not waiting for the employer to provide a raise at work but to get into an open conversation related to the subject.
#9. What if you do not get a nod for a hike?
It is hard to hear rejection. Do not be discouraged. In spite ask for what would it take for earning a raise in the future. If you are do not receive an appropriate answer to your question then it's an indication that your company is poorly structured or your manager is terrible. If your boss provides you with an explanation, you are now aware what exactly you need to do and how to step up your move for the next round. It is not the end of the story.
Consider the point and plan about how to keep it in front of your manager to get a positive response for the increment by the end of the year.
Recommended Articles
This has been a guide to make a case to your employer for a raise program at the year-end. These are the following external link related to a raise program.