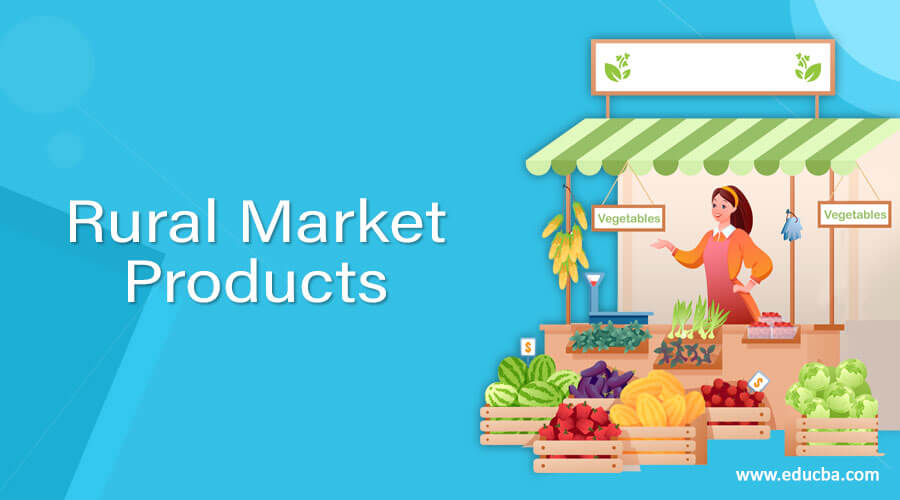 Introduction to Rural market Products
Rural market products are growing at a quick pace in developing countries. With the increase in wages and income, there is an increase in the middle class. As a result, the consumption rate in rural areas is increasing day by day. It has been estimated that 12% of the world's population resides in the rural areas of India. Therefore the rural market has become a powerful economic booster. Seeing this change, many corporations are trying to utilize this opportunity to gain a strong footing in India's rural market. But entering into a rural market and making a mark is not easy to process; one has to face a lot of challenging situations, like:
Undeveloped transport systems
Inadequate electricity services
Unreliable telecommunication services
Unavailability of appropriate rural market infrastructure
Low level of literacy
The consumers are dispersed over a large area
Unavailability of partners to support the identification of the needs and marketing in the rural areas
Unavailability of properly channelized distributors.
Reasons for the increase in business opportunities in rural India
Economists estimate that the rural market has great profit and growth prospects for a wide range of industries. Reasons for the increase in business opportunities in rural India are:
Industrialisation in the rural areas has brought in income stability and has increased the household purchasing capacity. There has increased in the procurement prices, i.e. farmers are being paid high for their rural market by the government. Good quality crops as a result of modern technology, suitable weather facilitate a good harvest; it also facilitates an increase in rural employment in the agriculture sector and its allied sectors.
Government policies such as NREGS have helped to do away with poverty and unemployment problems in rural areas. These schemes have facilitated employment for at least one member of the family, thereby increasing the income of the family as a whole.
The changing lifestyle of the rural population over the period. There has been a change in the basic necessities, now a day's every household owns a two-wheeler, mobile, and television. Entry-level versions of the commodity are giving way to branded commodities.

Steps in Rural Market Products
Rural market products in India have great potential. The following steps can facilitate the unlocking of the rural market potential:
Step #1. Developing an appropriate distribution channel
For this, one needs to identify efficient ways to take their goods and services to the rural population. Companies should focus on the building of distribution channels in such a way that every individual in the rural setting is able to access their rural market products and services. This can be done by developing a multilayer distribution system. Different methods can be used to reach the diverse rural dwellers, it can be conventional distribution, or the goods and services can be distributed by small sub-distributors; or the goods can be distributed through van or vehicular delivery; this distribution channel is very effective in inaccessible out of reach areas. Retailers order through mobiles or other telecommunication technologies to order, and these can deliver the rural market products to these destinations. Still inaccessible and smaller rural micro-markets, with low population and no proper road connectivity, can be reached by two or three-wheelers. These vehicles can make two or three visits to these retail kiosks for distribution of the goods; whichever way the goods are distributed, one needs to build and develop an effective distribution strategy with diverse action plans to cater to the diverse needs and population in the rural areas.
Step #2. Identify Prospective Clients
Identifying prospective customers or clients is an important aspect of the success of any business. This includes the identification of customers who possess the highest rural market potential. A great deal of research needs to be done in this process. One needs to identify the target group for each product; one needs to analyse the purchasing power of the family as a whole; the income level and the average finance or percentage of savings utilized for purchase of goods and services; the employment, under-employed and unemployment scenario of that area; identify the particular age group, class and their choices of the types of goods and rural products and so on.
Step #3. Gain Trust
One should focus on building trust among the masses rather than only focus on profit-making. Once the trust is gained, customers automatically become patrons for that particular good and service. They prefer to purchase goods under the same brand name. One should focus on developing a long-term relationship with their customers; this can be done by providing them efficient, reliable, and consistent services; the goods should be cost-effective as well as the quality should be the best as compared to other such goods in the market. One should develop action plans to attract future prospective customers and also to retain the existing customers. This can be done in a number of ways, by giving the discount, giving special privileges to existing customers, providing them with cashback schemes and so on. One can use the mobile van strategy to reach out to people in far-flung areas where access to shops or outlets is not possible. Your rural marketing strategies should be such that people get satisfied with your services and can identify themselves with your company, and they refer your goods and services to others. Focus on building durable ties with your customers.
Step #4. Developing Rural Marketing Strategies
One should focus on the rural market development of organizational and management strategies to make one's business in rural areas. This may include building a special division to look after the matters of the rural area marketing; development of regional units in the rural areas; identify rural talent and train and develop them into potential marketing executives, as they are from the rural background and understand the mindset of the rural population better than anyone else. They are locals who know the area well, therefore can move around with much comfort and ease. Dedicate and define the job of every person, who does what, and how to maintain coordination between the different employees and departments of the company. An efficient tracking system should be developed to track the performance of every co-worker. And there should regular updating of the progress made; about new technological advancements; new marketing strategies. The various problems encountered and how they were resolved. Rural marketing strategies should be developed to predict future sales and profit.
Step #5. Approach the locals
Another effective way to tap potential customers is with the help of local people in rural areas. One can train them in their business, marketing strategies and provide them with employment at the same time. You can develop a team of rural youth or Grameen Mitras, who can go to the remote areas with your rural market and services and identify and add potential customers. These people can be insurance agents, bank Mitras, local teachers, social workers, krishak Mitras, or anyone who already cover the rural population for their own business. Some companies have adopted the village entrepreneur model, wherein they empower the local small-scale businessmen and provide them with mini-stores or minimum rural market infrastructure to function. Similarly, various financial institutions like banks have provided employment to the unemployed youth in the form of bank Mitras; these bank Mitras identify potential clients for loans, the opening of bank accounts, and the sale of insurance policies. The companies provide the bank Mitras with the appropriate technology and information, which they use to tap new customers.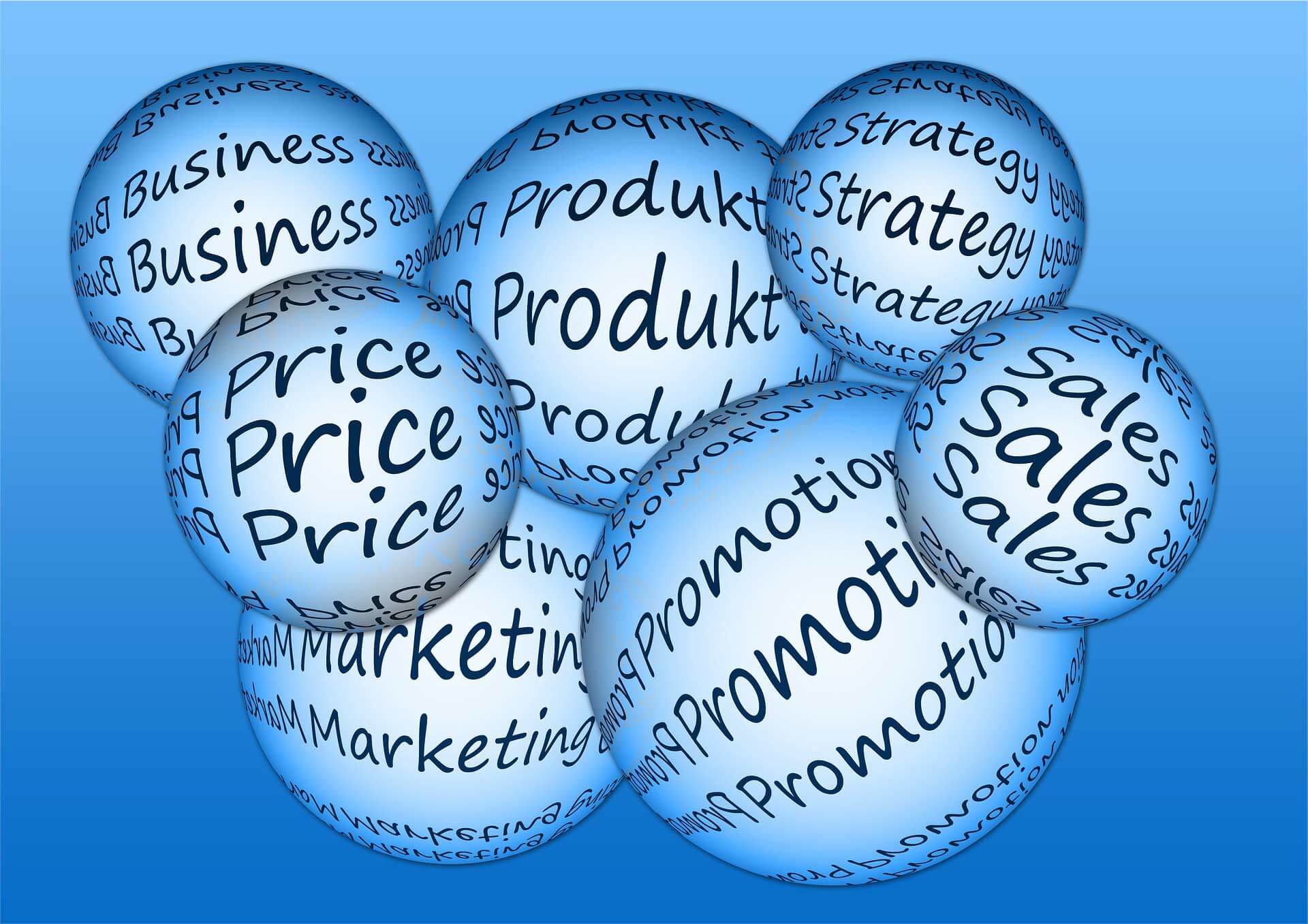 Step #6. Connect with Channel Partners
Another important factor that needs to be considered is developing a bond with channel partners. This can be done by understanding the diverse needs and requirements of the distributors and retailers in rural areas. They should be then trained in the fields of shop management; efficient distribution strategies; efficient sales strategies; management of stock; how to tap potential customers and how to retain the existing ones; how to identify new requirements and customer trends and work accordingly; and; customer satisfaction and how to carry the brand name forward.
Step #7. Identify Key Areas
Companies planning to enter the rural market products should identify the key areas where they can provide the best services to satisfy their rural customers. What are the requirements of the rural dwellers, for example, education, high standard of living at a low cost, health, sanitation, nutrition, and so on? For example, in rural areas, the electricity services are inappropriate, therefore the rural market development of appliances that can work on solar or any other alternative energy source; nutritional supplements at low cost to take care of malnutrition problems in women and children, production of easy and low-cost sanitary products like sanitary napkins and so on. One can also develop teams of youth from the rural areas to educate the rural masses regarding these issues and how they can be tackled with the use of the rural market products manufactured by the company.
Step #8. Develop Service Infrastructures
As rural areas are inaccessible and remote, a company trying to tap the rural market products should develop adequate and efficient service infrastructures. This can be done by hiring locals for no-frills support in the villages. Efforts should also be made to deliver the services at a low cost. This can be done by training the locals in the repair and maintenance services. Spares parts should be easily available at affordable prices. Or the mobile van strategy can also be used to cater to the servicing problems of the rural dwellers.
Step #9. Develop Community rural market Infrastructures
A company can also develop a long-lasting relationship with its customers by developing community infrastructures and facilities for the development of the community as a whole. For example of the construction of dispensaries, health care programs, providing scholarships or financial aid to the bright deserving students. Providing employment to the unemployed rural youth, organizing workshops for better harvests, modern technologies, how to best utilize the available resources, how to conserve them, or various issues specific to the rural population.
Step #10. Inventory Management
Inventory management is an important aspect of the success of any rural business. One needs to have a regular update of the rural market products which need ordering; update of which rural market products are most in-demand and popular; information about which product is popular in which age group; Information about which rural market products work efficiently without any problems, and which rural market products require regular servicing and replacement of spare parts, which rural market products are more cost-effective and fulfill the satisfaction level of the customers. All these aspects provide a transparent view of the products of the company; how they can be improved to cater to the needs of the customers; what modifications are required in the production, sales and marketing strategies to attract potential customers and retain the existing ones.
With the growth in the global market, the rural market has also grown at a drastic rate. It is estimated that the rural dwellers have a high rate of consumption as compared to their urban counterparts. There is a vast difference in the rural market vs urban market pattern. It is very difficult to establish oneself in the rural market, as there are a lot of problems associated with it, like inadequate infrastructure, lack of electricity, inappropriate distribution channels, mass illiteracy, and so on. One needs to develop numerous creative rural marketing strategies to attract the rural customers; proper distribution channels need to be identified; rural market research needs to be done to identify potential customers and techniques need to be developed to retain the existing customers; Local resource persons or talents need to be identified who can carry your message and image of the product among the rural population so that they are able to identify with your product or services.
You will also need to develop other rural marketing strategies, like providing employment to the unemployed, providing income sources to the underemployed, develop community infrastructures, and rural marketing strategies to improve the standard of living of the people of the community and which increase the overall income of the family. You need to develop such a bond with the rural population that identifies with your products and services and trusts them. The rural market products should be easy to use, cost-effective, reliable, and durable in nature of the rural market. One needs to put in a lot of effort to tap the potential of the rural market. But once you are able to develop a bond with the rural dwellers, the relationship becomes a long-lasting one.
Recommended Articles
This has been a guide to Rural market products. Here we have discussed a brief overview, steps, and reasons for an increase in business opportunities that are growing at a quick pace in developing countries. You may also look at the following articles to learn more –