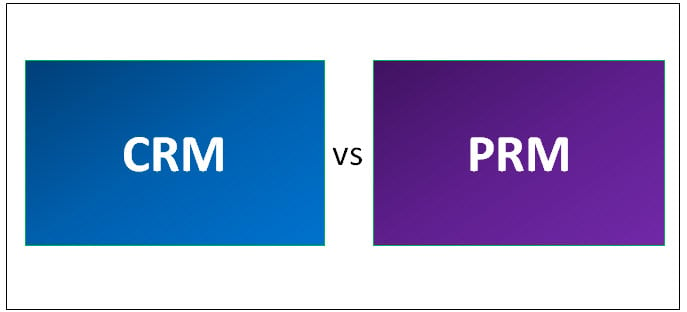 All About The CRM vs PRM
CRM is an acronym for Customer Relationship Management while PRM is the acronym for Partner Relationship Management. Both these terms are distinctly different and not at all invented or baked just a few minutes ago. These terms are old concepts that have been re-packaged into new bottles with functional differences. PRM (Partner Relationship Management )involves a whole lot of layers as a business may involve more than one partner, and therefore there may be a need to align with more business processes, workflows to ensure a great sales enterprise. It is a sophisticated loop with each partner playing a multi-dimensional role in bringing about the value to the fore in the entire process of production, sales, and consumption. In this article will see the difference between CRM vs PRM.
CRM vs PRM
Customer Relationship Management can be simply defined as the knowledge about the basic needs and requirements of our customers and keeping their needs tuned with our performance and tracking it regularly to ensure customer satisfaction and ultimately more revenue for our business.  Thus CRM vs PRM is a strategy that completely focuses on the customer and to implement this strategy, organizations must ensure there are customer interaction technologies employed on all channels. Managing customers while employing technology to create a positive impact on your business is difficult and it increases two-fold when this interaction and selling takes place through the channel. Despite the risks involved the channel is a very important way to expand your reach into the market.
CRM vs PRM Infographics

#TIP: Don't be misled by the PRM vs CRM, for relationships are not what businesses are interested in building with the customers, they are just interested in making the customer spend that extra buck which will increase their profit and thus CRM to corporates is all about collecting data on the spending habits of the customers to understand their requirements.
Partner Relationship Management is about maintaining a healthy relationship with the partners and ensuring that the trust between you two which brought you together remains intact. Communication is very organic to the business structure where a partner is involved as it is essential to have an understanding of your partner's needs while also being articulate about your own requirements. The business according to the PRM structure can prosper and propels towards a steady growth when both the partner are involved, leaving their conflicts in the back burner to mutually agree on a decision. PRM challenges the partners to build a brighter future on a positive note while building a business idea which is both exciting and profit making.
Pros of CRM
CRM has seen an increase in expenditure from many businesses as this approach uses the modern technology-phone, SMS, email, post to continuously promote their product to direct individual customers
CRM through the extensive interaction reads the habits of its consumers and achieves their confidence in buying the idea that a new product is always to be desired and bought
CRM is a good strategy for the initial days in the business as you need to persuade the customer into trying your product
Cons of CRM
CRM depends on the data acquired by reading the customer habits and its failure lies in the fact that human behavior cannot be predicted as in the fast-moving times of today personal details keeps on changing
CRM solution is not a feasible strategy when channel partners grow in numbers as at the end of the day it affects your end sales
Pros of PRM
PRM solutions only focus on the product and its sales thereby ensuring continuous long-term profit
Adopting the PRM strategy ensures that the product is able to manage its own future sales as it forces the customers to come back to your organization for its needs
PRM fosters a powerful collaboration between the dealers, vendors and channel partners and allows a business model within the extended sales ecosystem
Cons of PRM
Businesses need to be extremely careful in handling their relations with their seller partners as a step in the wrong direction could cost profit in the long run
PRM is still considered to be a part of the sales department and its role as a solution for continuous profit is ignored in the strategic planning of the business meetings
Can the CRM and PRM strategies co-exist in a business model?
Businesses are today no more confined by the boundaries of any country, they are going global and the hunger to expand and achieve greater revenues have got businesses to become interdependent. Thus to achieve a global outreach business relationships need to be formed PRM strategies need to be involved.
A business venture like this would aim for efficiency in customer management and long-term profit generation. And this could be supported by the co-existence of CRM and PRM strategies.
CRM would help in generating new customers and keep them satisfied with the help of the data collection while PRM will further support CRM to ensure that the new customers keep on giving them business opportunities by returning back for their future purchases. Every time the customer returns for business his personal details can be easily verified and stored for future references.
Thus the integration of CRM and PRM in the business structure ensures that there is a continuous cycle of new customers buying and being encouraged into future buying while their contact details keep on being verified with their every purchase for future use of the businesses.
Recommended Articles
So here are some articles that will help you to get the more detail about the CRM vs PRM, PRM vs CRM and also about the CRM and PRM so just go through the link which is given below.