Updated June 15, 2023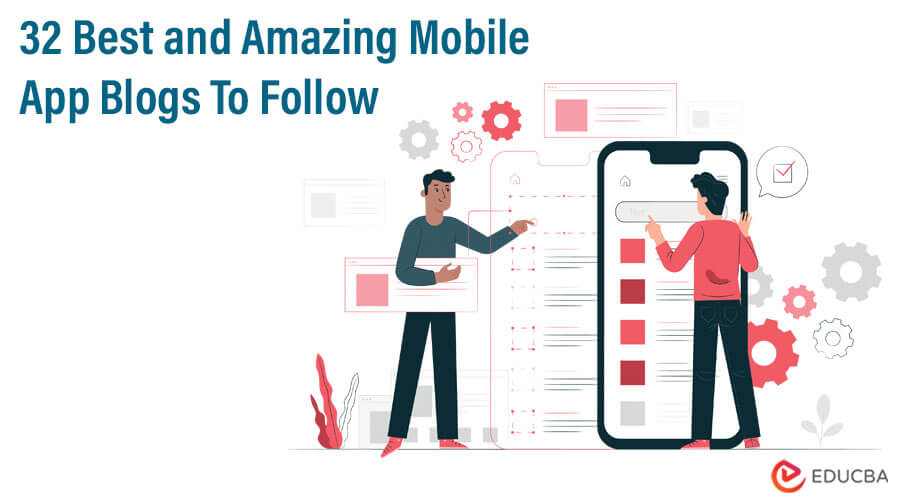 Introduction to Best Mobile App Blogs
Keeping pace with the trends and movements in the mobile world is easy, thanks to amazing blogs that are available for mobile application development. Ranked in terms of their ease of use and applicability, these mobile app blogs are a true delight for developers, software professionals and app makers. Read on to know all about the best mobile app blogs to follow.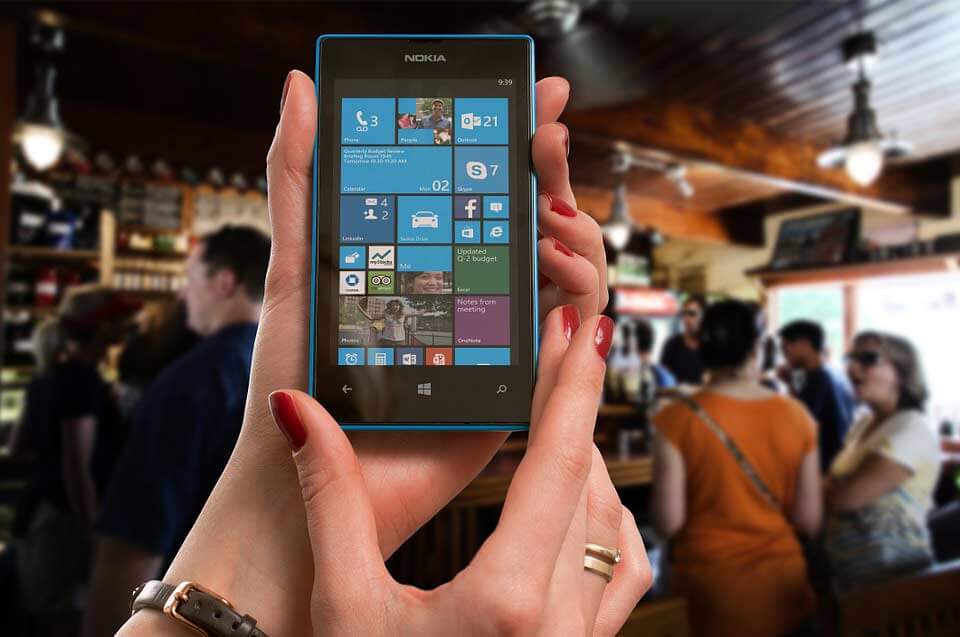 Top 32 Read Blogs about Mobile App Development
Following are read blogs about mobile app development:
This is a great blog for technologies yet their mobile section aces it all. whether you consider the reviews, features, discussions, and businesses. There is also a quality team of live bloggers for events like iPhone launches and other tech world events. So you can keep in touch with the latest developments in the mobile app world.
This blog is an all rounder when it comes to technology. From demonstrations and previews to reviews of apps and different types of gear, you can easily contextualise apps using Engadget.
LifeHacker ensures that life becomes easier for tech lovers. As far as mobile applications are concerned, LifeHacker tests everything first hand and provides a comprehensive review of the same. You can get a deeper understanding of how to utilise apps in a way that promotes efficiency and productivity in everyday settings.
4. Wired: Focusing on Visual Aspects of Technology
If you are interested in design and visual aspects of technology, Wired is the right blog for you. You get to go behind the scenes of favourite apps and companies linked to them. If you want to learn more about the ins and outs of mobile applications, this is the perfect blog to visit.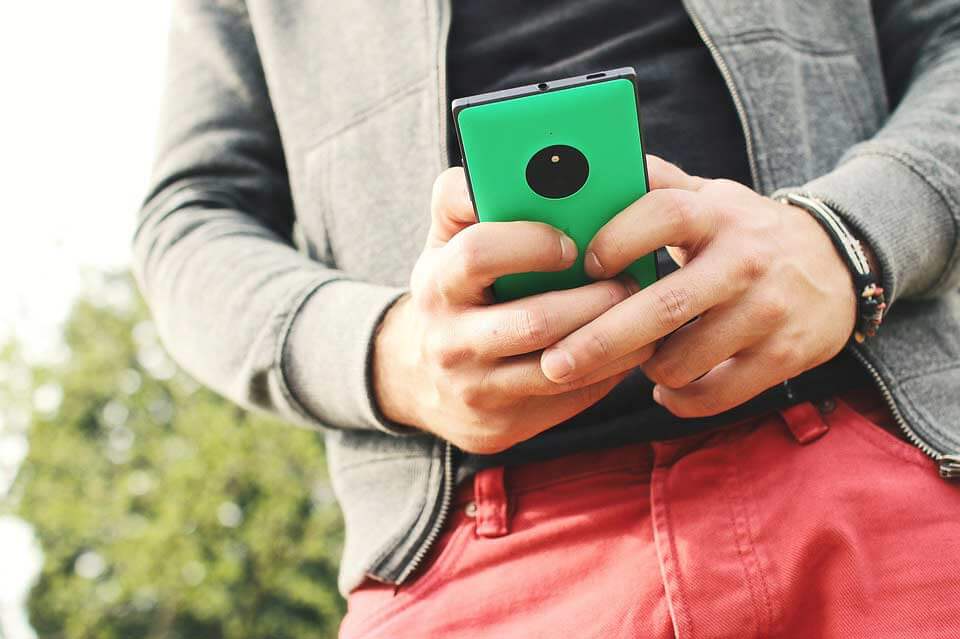 5. Know Your Mobile: In Depth Information
This blog encompasses everything you need to know about mobile. Devices like tablets, phone applications and connected. You can also access different phones and tablets being sold online at this site.
6. Mashable: Blog for All Things Tech
If you want a little bit of everything, Mashable is the right choice for you. From breaking news to tech reviews, application line ups and distinctive general features, Mashable offers a variety of experiences for the tech savvy user.
If statistics is your cup of tea, Flurry should be the perfect choice. Whenever studies about mobile application statistics are released, you can access Flurry to get the low down. Their summaries are also exceptionally well worded and extremely sound.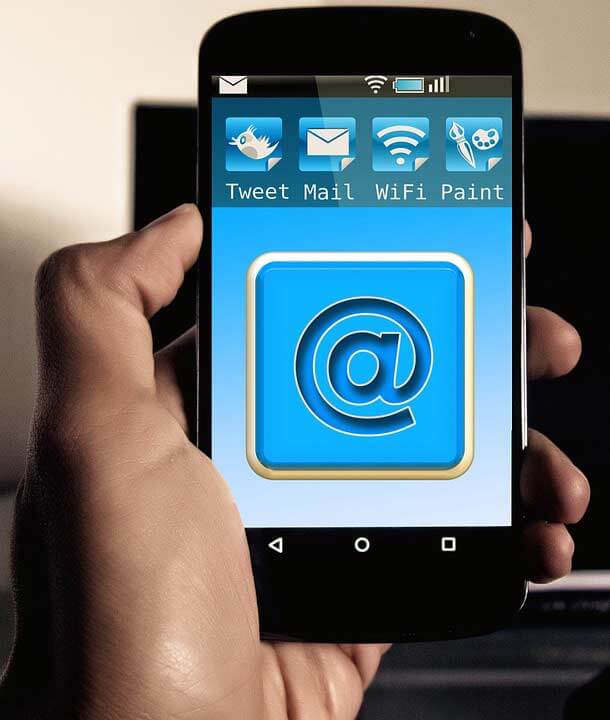 8. GigaOm: Informative Mobile Channel
This is an informative and comprehensive mobile channel with carriers, devices and applications revealed in their true complexity. You can get massive amounts of information about specifications and application features and design content here.
From mobile devices to carriers and apps, this mobile channel covers a vast cross section of tech innovations.
9. AppAdvice: Latest Data on Applications
All the latest applications for your phone are available on this blog site. You can get the most up to date information on phone, tablet, TV or gaming apps. List of top apps and review of applications as well as free apps you can access are also shared. If you want the latest information on apps, this is the right site for you.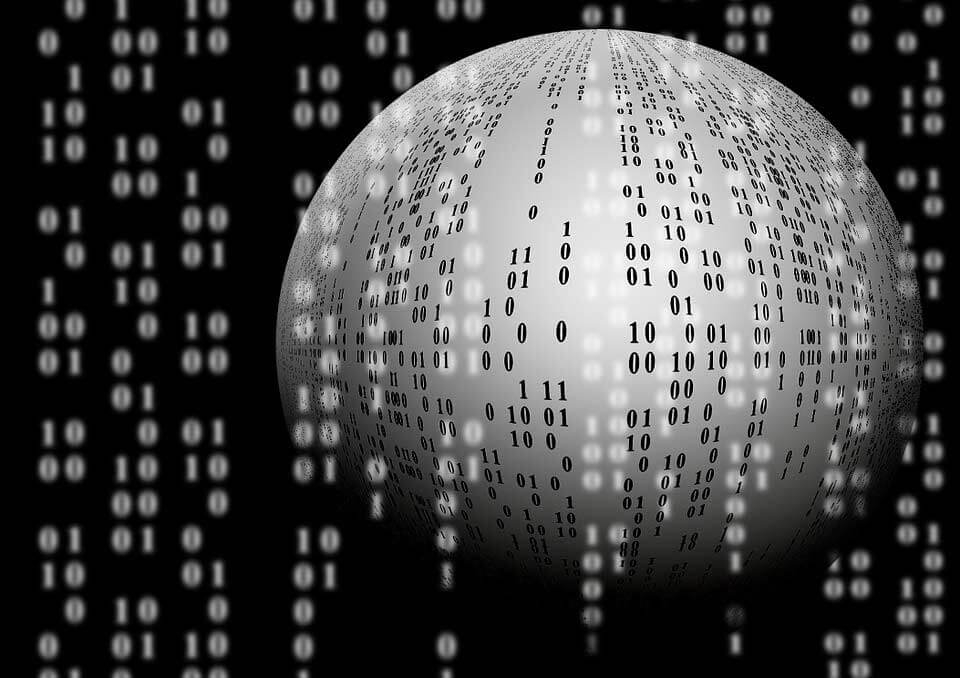 10. All Tech Considered: High Level Techie News
All Tech Considered lives up to its name. You can catch the latest information about web applications and mobile culture online. A technology podcast is also there for users to get the lowdown on the latest news, views and trends.
11. Yapp: For Premier Communication Technology
Yapp lets users express their views about all things mobile, all of the time. From featuring popular and favourite applications to showcasing and reimagine the app world, this blog is unusual in many ways and unique in its single most distinctive feature- lending a voice to techies and sharing features of new apps.
12. The Next Web: Global Tech Perspective
The Next Web is a large online publication. It is exclusively devoted to tech perspectives on IT, culture, business and mobile. TNW has a massive network of 51 million visits in a month and 7 million monthly page views. The best part about this global tech perspective is that people are able to express what they are feeling and unite in a tech synergy which leaves no room for lack of clarity.
13. TechCrunch Mobile: Profiling New Tech Products
Mobile focused subset of the generic TechCrunch site profiles tech products and companies within the mobile technology space. Not only do users promote emerging and existing web technologies, they also adopt new trends and leverage technology for better work productivity and efficiency.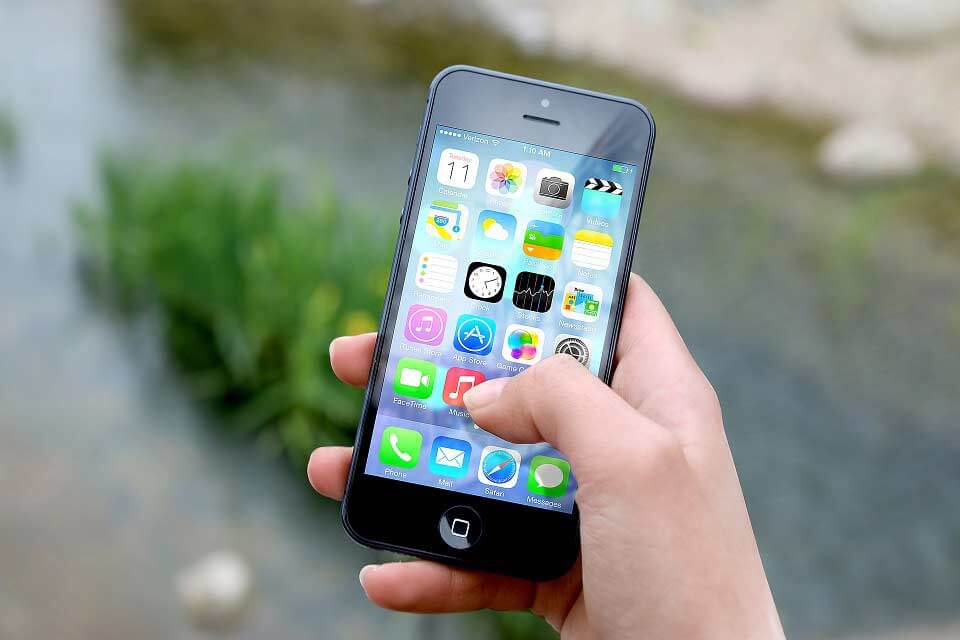 14. Intomobile: Delivers Breaking Tech News
If you want the latest breaking news, information and analysis on mobile phones and technology, this tech site is the best option for you. The site is perfect for tech driven consumers and aficionados as well as professionals and early adopters. This mobile application blog site caters to a vast section of users from different sites that have searched long and hard for a one stop shop on mobile app tech information.
15. Mobile Marketing Watch: Close Tabs on Tech
This is a LA based communications company which employs staff of independent writers completing editorial freedom through reader interactiveness and editorial freedom over content. You can touch different areas of the mobile ecosystem from advertising to technology and healthcare.
16. Google Mobile Blog: Searching for Tech Answers Made Easy
This is the official news and notes section from the mobile team of the world's largest search engine major Google. Expect only quality information and tips that work wonders.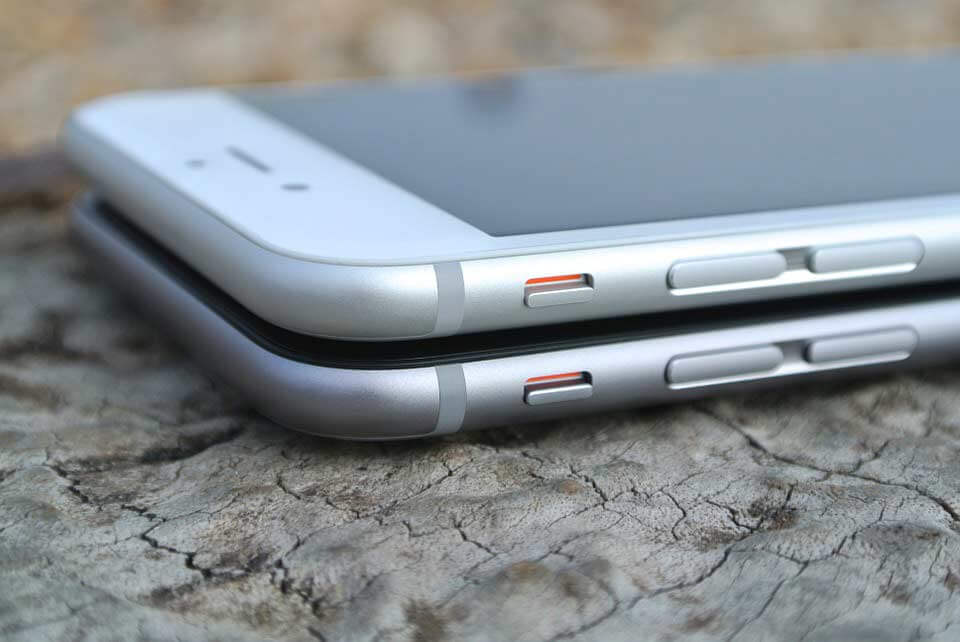 17. Mobile News Online-Leading Mobile Industry Source
Mobile News Online is a UK based mobile app blogs. It provides the leading source of news and views on the industry. With a focus on social quotient of technology applications for mobile, this UK blog site provides a distinct perspective different from the rest.
18. Textually: Entry Point for Tech Weblogs
This is the entry point for 4 weblogs that are oriented towards covering all aspects of cell phones and mobile content. From focusing on text messages to tracking cell phone usage and the sociological as well as psychological impact of technology, this is an unusual blog for users who want to see tech with a different perspective.
19. M-Trends: Mobile Media World
This blog focuses on mobile media lifestyle as well as trends, opinions and ideas about anything mobile. This is the perfect app for those who want to delve deeper into mobile media worlds and communities.
20. Techdirt Wireless: Uncommon Insights
This blog analyses and offers insights into news stories marking change in government policy, legal and technological issues that impact the ability of the company to innovate and grow. This mobile app blog has been a subject of many awards from leading periodicals like Forbes.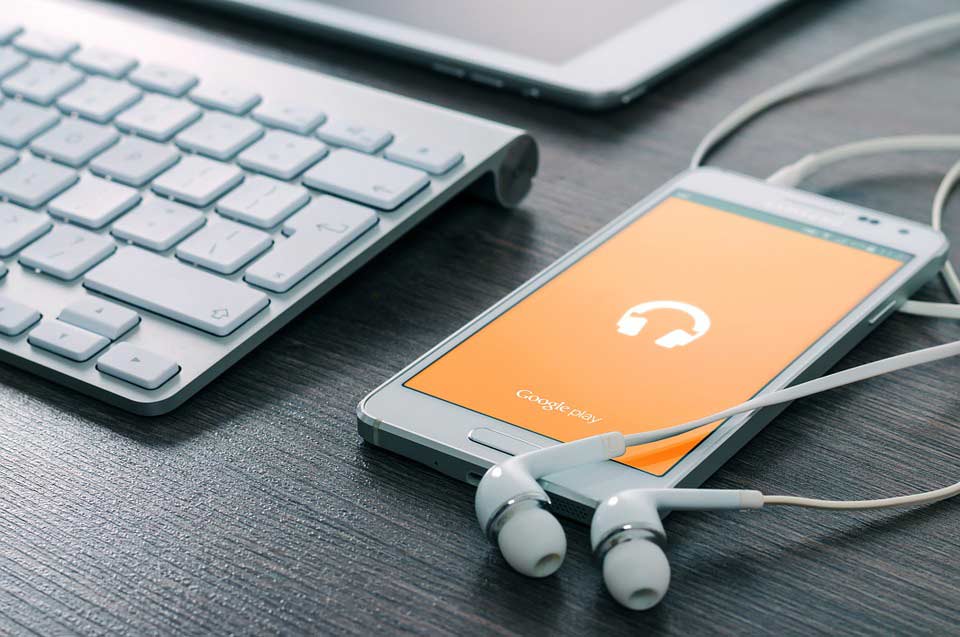 21. Enterprise Mobility Forum: Plethora of Data
The Enterprise Mobility Foundation is the organisation associated with the Enterprise Mobility Forum. This foundation was formed in 2010 and it provides users with a plethora of information regarding mobile industry and enterprise mobility. The site also covers strategic networking.
22. 99Designs: A Premier Mobile App Design Site
This is the perfect site for getting creative mobile app designers. Design tips and in depth tutorials can guide you regarding commercial operation as well as creative inspiration.
23. Product Hunt: Promoting the Mobile App
The next step in successfully developing mobile apps is to promote these. Product Hunt can be thought of as a Reddit for amazing products and startups. The best mobile apps launched are reviewed to ensure attention to feedback and traffic.
24. Launching Next: Building Up App Hype
If you want to promote or build up the mobile application prior to the launch, considering the submission of the app for review by Launching Next. Numerous apps are submitted and you have an audience willing to take the plunge and bite the bait.
25. Springwise: For The Groundbreaking Apps
Springwise is associated with only the best apps and you can be sure that this product mobile app launch site is intended to garner support for the product. Large, tech savvy audiences are available for those who are launching the mobile app.
26. The Startup Pitch- Audiences for Trying Out the App
To be featured on The Startup Pitch, you need to be able to sell your app to the mobile app blogs site. It gives you a fair insight into how to sell the app and market it to get the maximum response from potential buyers or users.
27. Netted- Giving Apps Exposure
Netted is not only for consumer focused apps. This mobile app blogs site also has a newsletter which features all the chosen apps and provides them with coverage. It offers a regular newsletter roundup as well so that apps that are comparative in different ways can be vetted through Netted.
28. Startuplist: Building An App Following
This mobile app blog is known for featuring only the latest applications. Along with a short description, links can be included to all social media links and you can even engage in discussions centred on the application.
29. SuS: Startups Using Startups
This is a wonderful site which offers useful apps for startups. As a developer, you can submit apps that have been created as well as used. Startups using Startups offers an impressive list of apps you can get cracking on.
30. Betalist: Great Place to Promote Apps
With close to hundreds of subscribers and a mailing list that is unusual, you can speed the thing along where your app is promoted with great fanfare. Signing up is for free and you can develop and launch apps using this site's wonderful features.
31. AppStorm: Dedicated to Mobile Platform
This mobile app website covers different sections with different types of mobile platforms and apps can make it to specific platforms. If you want to get app reviews, AppStorm is the perfect site. It personally reviews the applications and sends regular roundup newsletters to ever increasing mailing list.
32. Rate My Startup: App Community
Rate My Startup is unique because your app gets featured in the community and vote on how much they prefer your app. You can also get your app featured and submissions are considered strictly in terms of merit.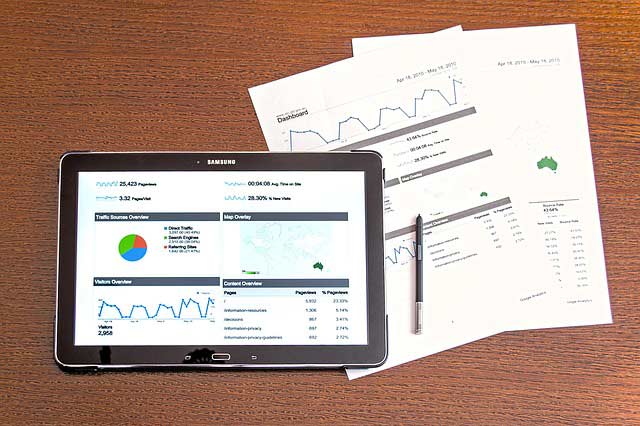 Conclusion – Mobile App Blogs
Based on different stages of the mobile app development lifecycle, sites are there in plenty to help developers along the way. But separating the hay from the chaff is a tough task. If you are up to the challenge, there are so many options online that finding the perfect site is like looking for a needle in a haystack. But if you want to make hay while the sun shines and develop apps that sell and promote themselves, these mobile app blogs offer the perfect opportunities for networking and launching products. Designing the mobile application is an art in itself too. There are many reasons why an app sells well and online promotion is only one of them. The product does not sell if its features are not up to the mark. The same is true for free mobile apps-users will only rely on them if they meet all the needs and requirements.
Online mobile application blog fall under different categories. This includes promotional blog sites as well as review blog sites. Such sites have immense potential for the user and the developer both. Online sites also promote a deeper understanding of the programming behind the application. If you are software savvy and looking to jump onto the app bandwagon, these sites can serve as comprehensive and definitive guides for users.
Developers can only excel in the art of fashioning apps if they have technical knowledge as well as creativity. These are the reasons why online mobile app blogs sites are preferred because they offer access to communities and resources essential for efficient application development, promotion and use. All in all, these blogs go a long way in upping your happiness quotient!
Recommended Article
So here are some related Article which will help you to get the more detail about the Android Phone Apps so just go through the link which is given below