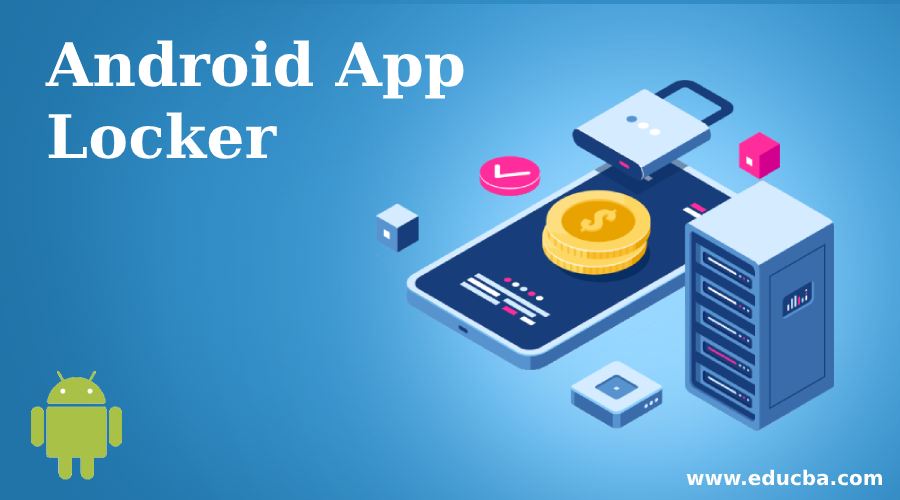 Introduction to Android App Locker
A smartphone is a personalized device. In social media applications, we have personal information and message. There are also banking applications, which store many of our sensitive data. In the gallery app of our smartphone, we also click on a ton of personal pictures and videos. Android has some cool apps that allow you to lock apps with code, PIN, fingerprint reader, or other unique ways, unlike iOS, where you need to lock apps with a touch identifier. While several manufacturers customized ROM, such as Android and CyanogenMod, most Android users look for Google Play Store application lockers. So we have protected you if you're searching for app lockers on the Android application to lock applications on your computer using your fingerprint sensor.
Top App Lockers for Android
Here are the top 8 Android device lockers:

1. Norton App Lock
Strangely enough, Norton has been detected, the well-known anti-virus producer. Ok, it has a really nice locker for Android phones. The Norton locker is a basic application locker that would be a good way to use when you are searching for an app locker that is safe and ad-free. Applications can be locked with the Norton Device Lock fingerprint, PIN, and design. There are not many choices, but you can secure it from uninstalling by granting it management rights. There are also options for a retrieval email and the high sneak function that photographs intruders who access the wrong PIN or pattern three times.

2. Keepsafe App Lock
This list is made up of the Keepsafe App Lock application. The device has a marvelous UI for Material Design and supports PIN, build, and fingerprints. When apps are relocked, there are options to set delay, to avoid uninstallation, and to mask Pin keys. If you want to temporarily deactivate the app, it can be deactivated for a few hours. The app is free but features advertising, so you can buy an app to disable advertisements in the app. This app is free to download. I have been using the software for some time and it is as basic as it functions well and it's pretty much a resume of the software.

3. MaxLock
MaxLock is an excellent root-only application program locker. That's sad, but if you have an Android rooted device, you have some excellent features with MaxLock. Xposed Framework is an app that includes the installation of Xposed on your device. MaxLock is an ad-free application that, unlike many app lockers, it prioritizes efficiency and battery. The locking methods include fingerprint, pin, pattern, and knock code. A number of customizing options, a falsified crash feature, a MasterSwitch to disable the software, and more are included in this Open-Source application.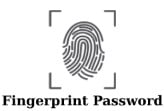 4. Fingerprint Password
SailingLab's App Lock is one of those app lockers that offers multiple features besides the protection of apps against unauthorized users. Although all of the standard App locker functions, such as PIN, Fingerprint, and Pattern protection, are available, it also includes a photo vault, self-intrusion, and security message hiding for chat notifications from vulnerable applications. And not all of this, it has a plugin for privacy too, so it is not safe to use.

5. FingerSecurity
Due to its large number of features, FingerSecurity is one of the best app lockers for Android. This rich app allows you to lock applications through fingerprint and allows you to enhance the protection to ensure that parts of the app or the data in the current screen are not visible. Advanced protection to prevent uninstallation is also possible. The app also allows you to delay re-locking apps with fingerprint indicator options and much more. The app also enhances your time.

6. Smart AppLock
In this list of Android 's best app lockers, Smart AppLock is my sixth choice, with two main reasons. First, it's really lightweight and has no ads. The computer or the lock screen is not indoors. The app is also updated completely to support on-screen fingerprint sensors. It just means a regular software update for new Android APIs and smartphones by the app's developer.

7. Applock
With over 100 million downloads, AppLock is the most popular app locker app in the Play Store. It's definitely won because it's still Android's best smartphone locker. You can also lock apps and various Android toggles such as WiFi, Bluetooth, mobile data, etc. with AppLock. Incoming calls or virtually any Android element you can even lock. There are different lock profiles you can also set up for home, work, etc.

8. App Lock by Smart Mobile
The Play Store launched App Lock from Smart Mobile, but its clean interface and simple approach have gained considerable momentum. You can use the fingerprint, PIN or pattern to lock apps, as other device lockers in the list do. There is a unique profile function known as programs, responsive social and payment labels in general. You can actually create your own profile and choose apps. The benefit of the profile is that in just one tap you can add some rules.
Conclusion
In this article, we have seen various android app lockers that are safe to use and will secure your data. You can choose any of them based on your requirements. I hope you will find this article helpful.
Recommended Articles
This is a guide to Android App Locker. Here we discuss Introduction and its top App Locker for Android like Norton App Lock, Keepsafe App Lock, MaxLock, etc. You can also go through our other suggested articles to learn more –