Job Offer Proposal
Suppose you had been ardently hunting for a job and, after much effort, finally bagged an opportunity. In that case, it is immensely awesome news that you got selected from a multitude of people. However, your happiness should not prevent you from taking a step back and critically analyzing the job offer proposal.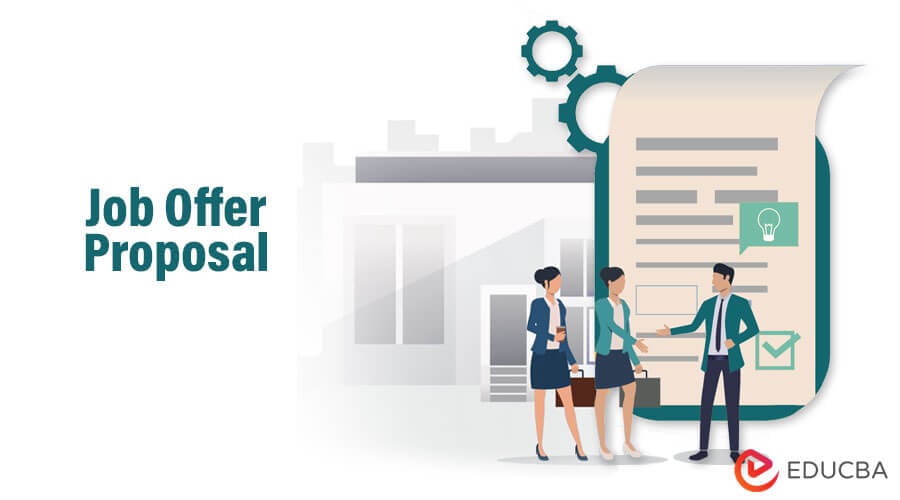 After entering the professional world, we rarely look for better opportunities. However, they may exist and provide you with a better outlet to invest your time, energy, and skills. We must consider these factors before agreeing to any job offer proposal.
We will divide the factors into two broad categories: major and minor. Both are crucially significant.
Considerations before Accepting a Job Offer Proposal
Major factors:
1. Company culture and values
Company culture and values are important. Accepting a job offer proposal entails investing 9-12 hours of your day into it. Within five years, you would have spent two years of your life on the company premises. If it turns out that the company is turning you grumpy, sad, and depressed ultimately, it would negatively affect not only your personality but also your professional career.
Hence, it is vital that you understand the company culture and acquire feedback from those working there. This can be accomplished by Googling the company name and finding reviews on relevant websites, such as Glassdoor, etc. However, one should not rely on the company's official website. If you can't find any reviews—perhaps because it is a new company—try to find employees or ex-employees on a platform like LinkedIn. However, make sure that they are not linked to the recruitment team. You can inquire by asking something like, "I'm currently considering their job offer proposal. What would you do if you were in this situation?"
As the company conducts a background check on a candidate, you should do the same for the company and ensure that the company culture aligns with your values.
2. Nature of employees
You shall mirror the people you associate with. Once you accept a job offer proposal, you will be spending most of your day with your boss and colleagues. If they refrain from encouraging or motivating you, how would that affect your future career?
It is quite easy to find out about the nature of the people of a company by evaluating their social media accounts. It would not provide a complete picture, but it would provide a good general idea of their personalities in their private lives.
3. Work pressure and expectations
Every organization is unique, and each company has different expectations from its employees. Before accepting a job offer proposal, you must gain information regarding the work pressure and expectations at the company—to understand if they are feasible for you or not.
Some companies expect their employees to work 12 hours and pay more as a result. Some companies allow their employees to work any 8 hours per day of their choosing. Before accepting an offer, one can easily acquire this information from the recruiters.
4. Stability and progression in career
If you invest a large sum of money without knowing how much return you will receive, it would be a foolish investment. It is the same when accepting a job offer proposal. It is an investment in your future career, and you must know the expected ROI (return on investment).
Accepting one job offer entails that you are rejecting other opportunities. As a result, you have made the conscious decision to invest your few years in this job, and you must make sure it does not turn out to be a foolish decision.
Moreover, you may have some goals for your career. Reflect on whether this job offer would help you meet your goals. If yes, proceed with the offer; if not, think twice before accepting it.
5. Compensation and benefits
Compensation and benefits are important considerations. Would you take an offer if your colleague with the same skills and qualifications was being paid more than you?
Before accepting the job offer, you must check the industry's pay rate. You can talk it out with your ex-colleagues or check out various portals to know the actual worth of this position. If you are underpaid, do not proceed. If you are able to negotiate the salary to the market rate or even more, you can proceed and accept the job offer proposal.
Nobody wants to be paid less than their worth, even if they are highly motivated individuals. Once you have evaluated the compensation and benefits of the company, make the final, concrete decision.
Minor factors
They are not as important as the major factors, but nonetheless, they should be considered before accepting a job offer proposal.
6. Vibes
One may not rely on vibes for their decisions, but such intuitions can often be true. When you enter a place, you may have positive or negative feelings. Consult your internal feelings when you receive the job offer. If you find something odd, take some time to learn more about the company's background and people. Ensure that your decision is in sync with your feelings before proceeding.
7. Past results
There are certain companies that were giants but have been dwindling recently. Do read the company's annual report and scrutinize it for any issues. If it is beyond your ability, simply check out the profit margin of the past five years and the annual turnover. You will get a fair idea of the company's destiny and decide accordingly.
8. Control mechanism
Some people perform better under complete supervision or autocratic leadership, while others perform weakly under continuous surveillance and require some privacy for better efficiency. Find out what sort of control mechanism the company uses and if it aligns with your personality.
9. Location
One may not consider it an important factor, but it is crucial that the office is not too far from your residence. If traveling is not a concern for you, it may not be an issue, but always consider this factor before accepting an offer.
10. Centralization/Decentralization
If you are selected for a sub-unit of an organization, know the dynamics of the sub-unit. Does it have a centralized control of the head office? Or does it possess a sense of autonomy? It is important to learn about the autonomy you will get so that you are not taken advantage of. If you are unaware of the power your sub-unit possesses, then other sub-units can exploit it for their benefit.
Ensure that, by accepting the job offer proposal, you are opting for the best alternative out of many for yourself.
The above are the five major and minor factors one must consider before accepting a job offer proposal. Use the article as a workbook to determine what factors match your considerations. Rely not only on your intellect but also on your intuitions. Do not take any job offer that comes your way. To save yourself from future regret, keep these factors in mind and make a careful decision regarding the offer.
Recommended Articles
Here are some further articles relevant to the topic of job offer proposal: