Updated October 10, 2023
iN ADDITION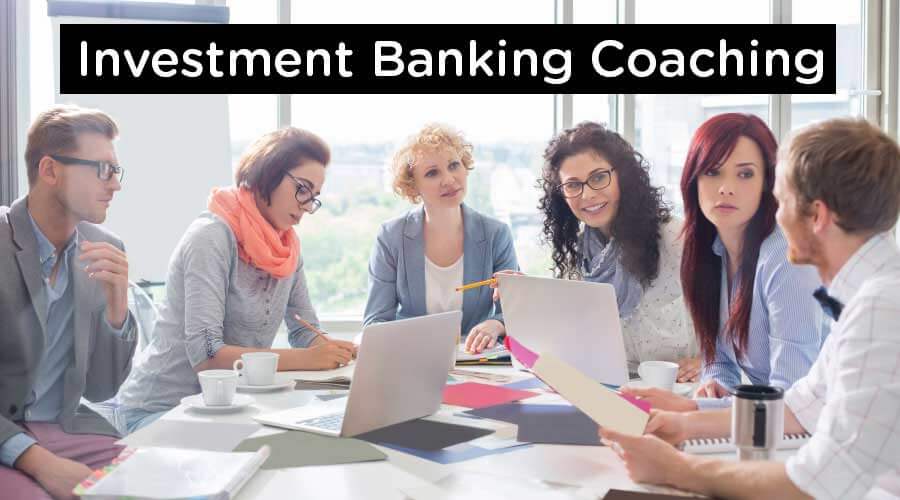 Are you struggling to clear finance/investment banking interviews and get the job offers you desire? Please read the following article on how to stand out from your counterparts and give yourself some advantage over them to get a call back from investment firms, increasing your chances of getting hired.
Getting hired by an investment bank is not a piece of cake. It would help if you dealt with incredible competition (a bank reported 15000 applications for 150 places). There is some amount of preparation that would help you get there, which has been highlighted here.
Many students believe they were born to be investment bankers because they were high scorers (A+ grades since they were born!). However, it is a myth that top grades lead to top investment banking jobs!
Please be aware that the investment banking industry looks for good execution guys who can communicate, analyze, and be the face of Investment Banks. So, while you are looking at investment banking offers, please remember the following points –
Choose Your Job Type
Before you start applying to investment banks, you need to decide on what kind of job you want to work so that you can prepare accordingly. There are various job roles that you should decide on after you have researched them well and talked to people in a similar industry. Keeping your interests and capabilities in mind, you could choose one. There are various options, such as research analyst, trader, asset manager, salesperson, corporate finance analyst, etc., and also learn more about the investment banking roles.
Investment Banking Coaching: Build Industry Contacts
Having a good network with people in this industry is very important. You build contacts as you get into one and spend time there. However, this would be for freshers who have just passed out from college. But good services are also available, thereby developing contacts with people who have spent a summer internship working for an investment bank. Apart from Professors from industry and alumina could be of great help. Using LinkedIn has also proved to be effective in many cases.
Finance Certifications and Credentials
To gain a competitive advantage, you must get some investment banking coaching and attend seminars. The CFA Charter is one of the most recognized credentials in the investment banking industry. Also, undertaking courses that could add value to your know-how would be great. EduCBA provides tremendous online investment banking coaching and investment banking programs that the CFA Institute approves, adding much value to your resume.
General Awareness
You should be very well aware of the major economies and their issues on a day-to-day basis. A good understanding of interest rates, GDP growth, exchange rate movements, inflation, and price movements that affect the market should be well-read and analyzed. You should have all related market information relating to specific business areas. This can be easily tracked by reading Bloomberg, Reuters, Financial Times, Wallstreet Journal, or any quality newspapers.
Conceptual Understanding and Knowledge
Another important criterion is having enough theoretical knowledge of the area you have decided to work on. This could get difficult as there won't be much public information available. Again, discussing with someone from the industry or reviewing research reports would be beneficial. Along with the theory, you will also be well aware of its practical application. Some of the critical skillsets in demand for this industry are –
Investment Banking Coaching: Resume Building
A resume is the first impression you put across to your potential employer. You would get a lot of guidance on building a resume. To keep it simple, ensure you prepare according to that employer's specific requirements regarding skills and knowledge, provided you possess them. Highlight your achievements either during your college or any previous job experience. Everything you mentioned in the resume should have supporting answers when asked for during an interview. See a sample investment banking resume.
Investment Banking Coaching: Interview Techniques
At an investment banking interview, you would have to first clear the quantitative, verbal reasoning, and logic-style tests and make sure you have practiced well for the same unless you won't get an opportunity to go further. In addition, you must be comfortable answering questions about your background, teamwork, leadership, achievements, weaknesses, strengths, etc. Support your answers with real-life examples. The next big question would be, why do you want to work in this chosen area? To answer this question, mention the function you wish to, such as sales, trading, research, etc., and the specific business domain you are targeting, such as bonds, derivatives, etc. Provide good reasons to support the same. To be successful in these interviews, you need to prepare well. Much practice would be required, which can be done through mock interviews.
The hours you spend preparing for investment banking interviews will significantly affect how you perform and finally help you get a job at an investment bank – which will also probably change your life forever. I hope this has given you a fair idea about how you could get selected for an investment bank, and all the best to make a successful career.
Also, you may want to go through top 10 investment banking interview mistakes for more details.
Investment Banking Coaching Infographics
Learn the juice of this article in just a single minute, Investment Banking Coaching Infographics.
Recommended Articles
Here are some articles that will help you get more details about investment banking, so go through the link.