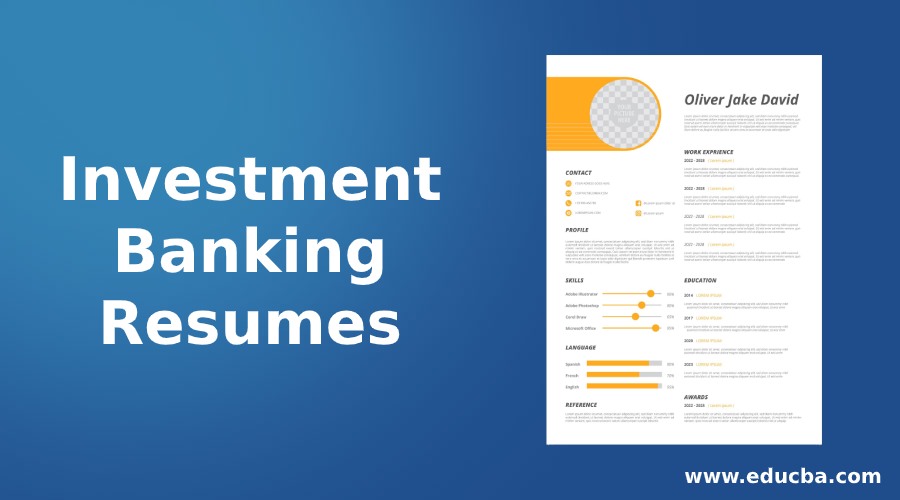 Investment Banking Resume
Investment Banking Resumes – This article will help you to build an awesome investment banking resume. The main function of a resume is to get you an interview call. Your Investment Banking resume example acts as a mirror in front of an investment banker which reflects your complete personality. There is no standard format for a resume; however, you need to concentrate on a few suggestions below. Before creating your resume there are few things which always keep in mind.
Investment Banking Resumes – Research
There are three things which will help you to build awesome and successful Investment Banking Resumes example
Research
Research
and Research 🙂
You must have to do your own research before creating or building your own resume.
A career in investment banking is highly competitive, and if you want to succeed, you have to understand the recruiters need. Understand what they are looking for. Look at yourself and try to figure out your own strengths, weaknesses, your achievements, work experience, your skills, and extra activities. Write down it in one page, do your own analysis and try to match it with investment bank requirements.
One Page Investment Banking Resumes example
We know you have tons of pages to write but the fact of the matter is that Investment Bankers have no time to read your resume. They would at best give 30 seconds to glance your resume. Hence, your resume should be one page or no longer than one page. For making a career in other sectors, more than one or two pages resumes are acceptable, however, in case of investment banking, it should be one page. If you are the more experienced investment banker then you may run multiple pages resume.
Try to correlate your skill with profile requirement:
Your Investment Banking Resumes is nothing but one kind of newly launched product. Make a packaging of your skills and experience in such a way that your potential recruiter will easily impress with your product. You are convincing your potential recruiter through your product i.e. your resume. Try to relate your skills or experience such as summer internships, quantitative work experience with investment banking profile. While building your investment banking resume highlight your skills that are most relevant to the position for which you are applying.
Investment Banking Resumes example – Put Things Intelligently:
Please make sure that if you put some things or skills on your resume then you must have ready to support and talk intelligently about everything which you already have been put on your resume.
Investment Banking Resumes example – Use POWER WORDS
Following are some list of POWER WORDS for your reference, however, suggest you do your own R & D and use it appropriately.
| | | |
| --- | --- | --- |
| Assist | Evaluate | Participated |
| Analysis | Examined | Performed |
| Accomplished | Formulate | Promoted |
| Consult | Forecasted | Reengineered |
| Coordinated | Gained | Restructured |
| Develop | Improved | Supervised |
| Deliver | Launched | Valued |
| Design | Negotiated | |
Recommended courses
4 keywords that will increase your chances of shortlisting by 100%.
and Yes, please do not use the following!
Hard worker
Self-starter
Dynamic
You can download a Sample Investment Banking Resume here.
Related Articles