Updated June 14, 2023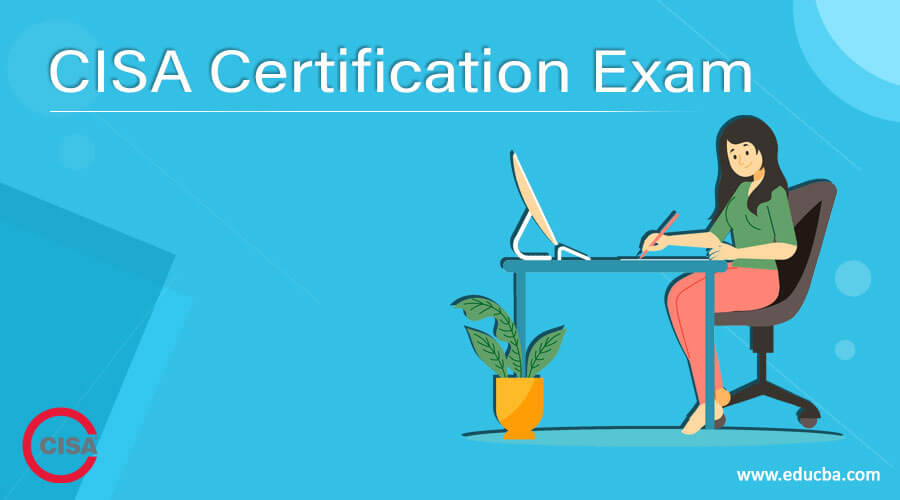 Introduction to CISA Certification Exam
There is some good news for those who are rendering their services as auditors and security executives in the IT industry. Now you can enhance your potential income and boost your career prospects. Credit goes to ISACA for introducing the Certified Information Systems Auditor (CISA), undoubtedly one of the optimal certifications that gained an international reputation and established its own identity worldwide. It has provided greater impetus to IT professionals as they can cater their services, including audit, security, and risk management.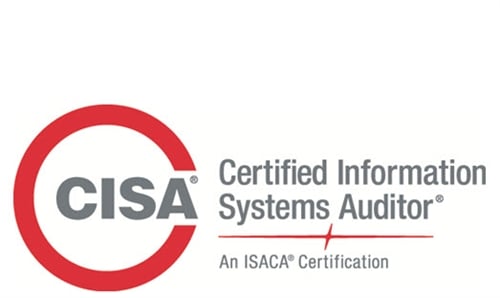 Five Modules of CISA Certification Exam
ISACA has categorized the entire program into five units to understand better and efficiently train aspiring candidates. It offers comprehensive knowledge of every aspect of auditing and IT security. The candidate receives professional credits after every team, which can be viewed in the final certification. These five modules are-
Unit one comprises Auditing Information Systems. The person enrolling for the course acquires full knowledge about information systems. It will help you to become an expert auditor and offer your best services.
In the second unit, which is based on the responsibilities of CISA in IT governance, you will get a much deeper knowledge of Information Systems Control and how you can manage security. You can assure your clients that you provide unmatched IT governance and vigilant monitoring of the IS.
You can help business organizations in altering the infrastructural elements of application systems.
The fourth module or unit is one of the most vital lessons because it emphasizes how this certificate delivers IT service and renders support. You must learn this part keenly and implement the technique in various IT systems. This section becomes all the more critical as you get the technical knowledge of dealing with IS if it develops some problem. You can save your client from a massive loss by recovering the database timely.
The chapter tells how you can maintain the confidential information of your client intact. You can have logical access to controls and security issues.

CISA Certification Exam Prerequisites for Enrolment
The ISACA has laid down some essential criteria for providing the CISA certificate. Every candidate who desires to pursue this certification course has to compulsorily fulfill the eligibility norms failing which he cannot apply for the certificate. Some essential conditions include the following-
The applicant must have work experience of not less than four thousand hours. He should be a regular employee offering his services in the IT industry's Information Systems and Security department.
If he does not satisfy the first condition, then it is necessary to gain experience in auditing, security, and control for about one year and experience in IS of the same duration.
Exemption in Educational Experience
Individuals applying for the CISA certification can get a waiver in the educational experience if they fulfill the following criteria.
Secondly, if he is an active member of the Association of Chartered Certified Accountants (ACCA)
Lastly, if he is a certified professional of the Chartered Institute of Management Accountants CIMA.
Info on Examination
It is to be noted that ISACA usually conducts the certificate examinations thrice a year. They are held in June, September, and December. Each exam's duration is about four hours, and according to past examinees, it is complex. There are about two hundred Multiple Choice Questions, and a candidate needs to secure 450 points out of 800. However, there are some questions based on statistics that need to be counted in the marks obtained by the candidate. The exam is conducted in several languages, including Chinese, Japanese, Italian, French, Korean, German, Spanish, Turkish, and Hebrew. The format of the question paper is as follows.
38 questions are based on Information Systems (IS) attainment, development, and execution
60 questions are related to the security of information assets
A set of 28 questions each is to be answered from questions based on controlling and managing IT and how to audit IS.
Lastly, 46 questions are associated with Information Systems Operations, protection, and support.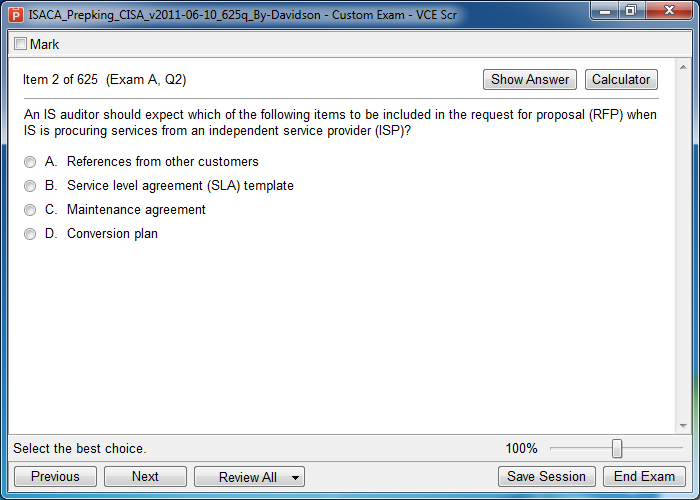 Fees and Registration of CISA Certification Exam
The candidates willing to appear for the CISA examination to get the certificate can register for the same online at the official website of ISACA.

You can ask for an exam guide wherein you will get all the details regarding the tests, including the commencing dates and the registration process's last date. However, it would help to familiarize yourself with the rules and regulations for appearing in the exam.
Reappearing in the Exam
Do not get disheartened if you fail to secure the passing mark, which is 450. Study hard to pass the exam on the second attempt. You can reappear in the exam by the same registration process and earlier. You will receive a score analysis to access yourself and work on the weaker sections. You can appear for unlimited times as there are no such restrictions based on the number of counts.
Points to Remember
Mere passing the CISA certification exam will not guarantee you the certificate. To become eligible for it, you must first apply within five years of passing the exam. The experience should be within ten years before appearing in the exam or five years after passing the exam. You can get the application at the ISACA website only. Once your application is verified after receiving it, only you can get the certificate from ISACA.
The Facility of E-Learning and Review Classes
You all know that e-learning has become very popular with the expansion and usage of the internet. ISACA, too, is not lagging behind in this new technology. It provides its students with this facility which helps them prepare for the exam. Apart from that, you can also enroll yourself in a review course offered by ISACA. It would help if you got in touch with a local chapter located in your area. The ISACA is very helpful and is rendering its support in every sphere. It also provides study materials to all the registered candidates for better preparation for the exam. These are available in publications, journals, initial references, and other sources.
How Do You Become CISA Certified?
Now it is time to discuss how to obtain the prestigious CISA certificate systematically. Just follow the steps-
The first and foremost step is registering self for the CISA examination conducted by the ISACA. Anybody can appear for the exam after paying the online fee. If you have a knack for auditing or IT security, then this course is tailor-made. However, you will be regarded as a certified CISA professional only if you submit an application after passing the exam and it gets verified. You can take the help of the study material provided by ISACA.
As mentioned, the next step is applying for the certificate. However, it must be done within a maximum period of five years from qualifying for the exam. There are some other terms and conditions, as well as those related to experience in IT auditing and security and academic qualifications. A few exceptions exist, as discussed in the article earlier.
Incidentally, you must follow the Continuing Professional Education (CPE) Program. You have to become proficient in auditing, control, and security. To achieve that aim, you must improve your efficiency in other tasks, such as monitoring IS audit, power, and security. Besides that, you also have to prove your potential to the higher management by showing that you have a thorough knowledge of all these subjects and can help grow your company's profitability. You can tackle problematic situations related to auditing and security. You can also prove that getting a CISA certificate gives you an edge over others.
You must keenly comply with the benchmarks set up by the information systems auditing. These standards have been laid down by none other than ISACA.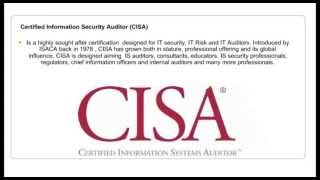 Benefits of CISA Certification Exam
So far, you have read about a short roadmap highlighting obtaining a CISA certificate.
Firstly, this certificate has got worldwide identification. It is perused in several countries and thus has become very popular.
Once you are awarded this certificate, your value in the IT industry will be enhanced. You become a prized asset for any organization.
The CISA professionals are always handsomely paid.
With time, your experience and knowledge of auditing and security increases, which enables you to handle more complex tasks.
The CISA experts are always regarded as credible professionals in the job market.
Salary Expectation
According to received data, more than one hundred million certified experts offer optimal services in various IT giants. In fact, according to a global study and research, CISA professionals are among the highest-paid individuals, with salaries ranging between $67,900 to $106,407 per annum for security consultants and about $83,700 to $107,500 for CISA-certified individuals. The negotiation of salary also largely depends on the experience of the individual.
Demand
You would be delighted to know that the demand for skilled CISA professionals is hiking in the market. This is mainly because most businesses have come online, and the threats to internet security and database are looming large. Besides working for private companies, you can also offer your services to the government and help develop the robust protection of your country.
High Job Profiles
By earning the valuable CISA certification, you can always expect a highly respected job and a high-profile image. Through your caliber and experience, you can become a Certified Information Security Manager (CISM) or get a post equivalent to that rank. Other than that, you can also specialize in Certified in Risk and Information Systems Control (CRISC) and Certified in the Governance of Enterprise IT (CGEIT).
Conclusion
Those aspiring to become Certified Information Systems Auditors should begin the preparation for the June 2016 examination today itself. It is a challenging exam, and a CISA professional is expected to match the industry's criteria by having sound knowledge of IS auditing, controlling, and IT security.
Recommended Articles
We hope that this EDUCBA information on "CISA Certification Exam" was beneficial to you. You can view EDUCBA's recommended articles for more information.