Updated June 8, 2023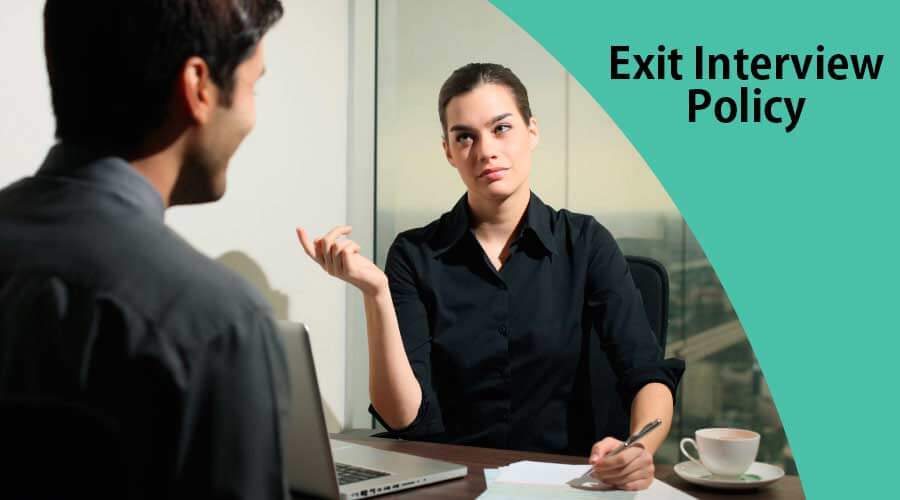 Exit Interview
An exit interview is a formal meeting between an employer and an employee leaving their job, either voluntarily or involuntarily.
It is one last conversation with the employer, where the employer may ask you questions regarding the company and work environment to get feedback from your side via automated phone calls, websites, mailed questionnaires, or the traditional sit-down meeting.
Introduction
Employers may avoid rehiring employees who left their job after the latter imposed ill will or threats against the former.
You may find the exit interview a waste of time, as you may be busy thinking about your future endeavors, smart career goals, plans, etc. You may want to say a harsh "no" to the company. But wait! You never know if you will need the company in the future, when you will want to return there, or when you have to give a good reference letter to your previous employer.
Whatever the format, you must remember to form a good impression in the exit interview. One may see much scope for growth and profit in another company, but after some weeks, they may experience a worse situation and want to return to their former employer.
Sometimes even fully engaged employees want to leave the organization. When this is the case, the employer becomes anxious about why such a sincere employee decides to leave.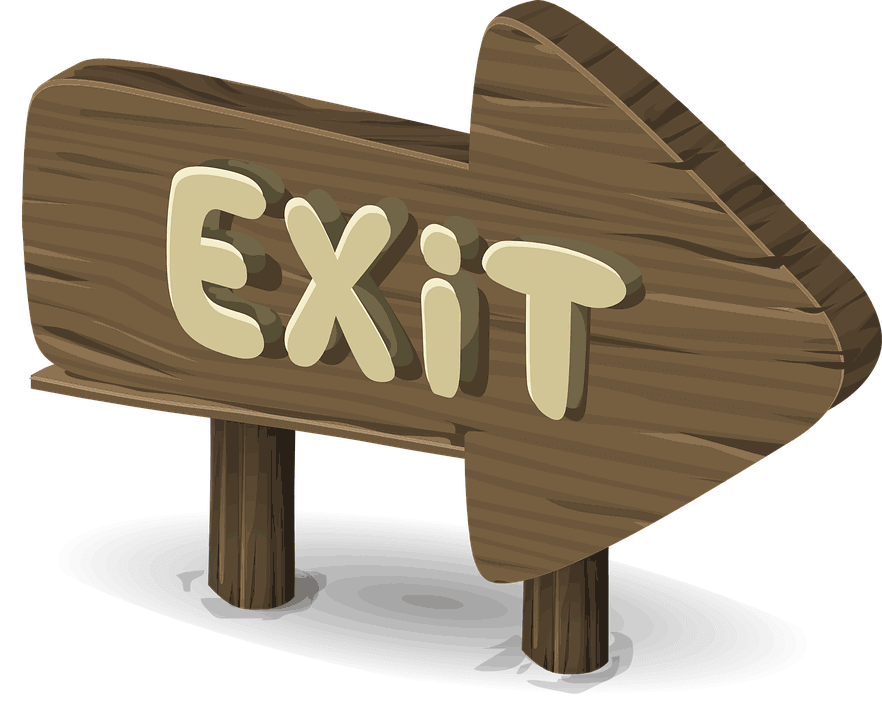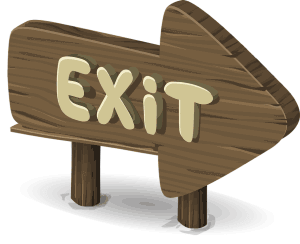 A popular quote says, "The only bad thing about burning bridges is that the world is round." You never know when you will travel across and end up in the same place. Hence maintaining proper co-worker relations with your former employers and managers is necessary.
10 Tips to Ace An Exit Interview
Here are some tips about how you should perform at an exit interview to secure professional relationships:
1. Plan the Conversation
While the exit interview sample questions don't need as much effort as the recruitment interview, it surely needs little effort from your side to ensure that you speak what you'll not regret.
Make short notes about your job, the work environment, superiors, colleagues, etc.
Note the things you loved at your workplace, things you didn't like, and things you want to change.
Plan a proper way to speak up so you don't reflect yourself as egoistic or negative.
Prepare common interview questions and answers such as why you want to leave, what you didn't like here, what the other company has etc.
Pre-planning these things will help you properly showcase your thoughts to the interviewer.
2. Recommend a Replacement
Begin the exit interview by advising or recommending another employee who can fit in – a present employer at a lower position or any relative or friend working at another company. Before recommending, ensure that the person is willing to join the job position. Take their permission before giving in their name. Make sure your decision and advice are honest, careful, and responsible. If the HR person likes your suggestion, this topic may get stretched longer, and you may not have to use the other tips listed below.
3. Be Assertive
The most difficult question you'll find weird in an exit interview will be, "Why are you leaving?" Which, if answered inappropriately, will dump you into a big problem. You don't have to tell the whole truth. Mold your statements in such a way that coats the reason with sugar. You can give reasons like-
You want to move on
Easier to commute
The new field or industry is interesting for you
This is what you always wanted to do
The new job is in sync with your career planning strategies
Avoid saying you wanted better pay or find that particular company prestigious.
4. Appreciate the Good Things
Focus your discussion on what you liked about the organization, and appreciate what you learned.
You can list the following things for appreciation according to the situations and your experiences-
Liked the office locality
Find it easy to commute
Liked the parking system
Found the workplace comfortable and positive
Found co-workers who were supportive and friendly.
Got favorable support from Maintenance, HR, Administration, IT, Medical, Cook Staff, etc.
Great benefits include paid sick leaves, vacations, reimbursement, promotion, etc.
Be truthful in what you say, don't just appreciate everything. Don't compliment something you didn't like.
5. Express Gratitude
Tell them about any task, project, or software tool you learned through the organization, how some of your superiors and employees proved to be your support system, etc. Thank your employer for giving you the opportunity to learn and grow through the challenges and tasks. Take instances from your job period, how your employer proved to be your mentor, what qualities they exhibited, what made them charismatic, etc. Don't just say things in the air; express good feelings about a particular person or matter genuinely, not just to impress the employer. Leave your previous job with a good reputation with the former employees and the employer so that you have left multiple doors open even after the exit interview. Spoiling relations by speaking ill words about the employer in front of them will create a bad reputation.
6. Stay Positive
If get emotional during your exit interview questions and answers and vomit up your feelings in front of the interviewer. You may want to express how you didn't like the pay system, the work burden, your superiors, etc. You may end up spoiling your relations with the company. Try to express constructive criticism, be assertive, and not describe anything negatively. For example, you should replace the sentence-"I worked overtime; still I got minimum wage" with a much more proper sentence-"I was finding it difficult to maintain good  work-life balance."
7. Give Proper Feedback
Generally, an exit interview policy is to get formal feedback from the employee about the organization before leaving. Hence they expect you to speak about things you liked about them, the things you didn't like, something to be improved, etc. Be confident in answering these questions, but assertively as explained before. Proper feedback from you may help the organization to enhance its functions which may benefit other employees. Moreover, well-explained feedback from your side will help the employer and impress them, which may prove fruitful for you later in life.
8. Think Before Answering
There would be a case in the exit interview where the interviewer may ask you a question you were unprepared for. To fill the silence, you may say something you regret later. If you think you'll be unable to answer the question appropriately, tell the interviewer about it. A wise interviewer will understand that you don't want to answer a particular question because it's discrete or inappropriate and will toss in other questions.
9. Don't Get Too Frank
Never get too friendly with the HR interviewer, even if you are friends. You may end up saying things you shouldn't have said. Let the interview take place in a formal way. Many times we are overheard, and the gossip spreads like wildfire. Be ready to control your feelings or face the consequences. All this could complicate the smooth process of an exit interview.
10. Finish on a High Note
A smile and the words-"Thank you for your time, Sir" wouldn't consume much of your energy and will impress the job interviewer. Repeat some nice things about the company in a summarized way before leaving the exit interview. Don't just express your joyous to leave this position and company, but express some regret. You may say-"I enjoyed and learned a lot here. I don't want to leave, but they are offering me new opportunities for growth".
Conclusion
The exit interview policy is a way of saying goodbye while extracting useful feedback from the conversation. It will ensure that professional relations remain intact and prove beneficial later.
Proper planning of your answer is crucial so you don't regret what you said. An appropriate tone of voice, cheerful nature, and healthy conversation will impress the interviewer and make you more expressive. Exchanging views in this exit interview policy is also beneficial, as it may help the employer to know the hurdles. Present the case with a constructive approach that will save your relations while, on the other side, making the employer aware of their actions.
Recommended Articles
This is a guide to Exit Interview Policy. Here we have discussed the basic concept with some tips about how you should perform at an exit interview. You may want to look at the following relatable articles to learn more –