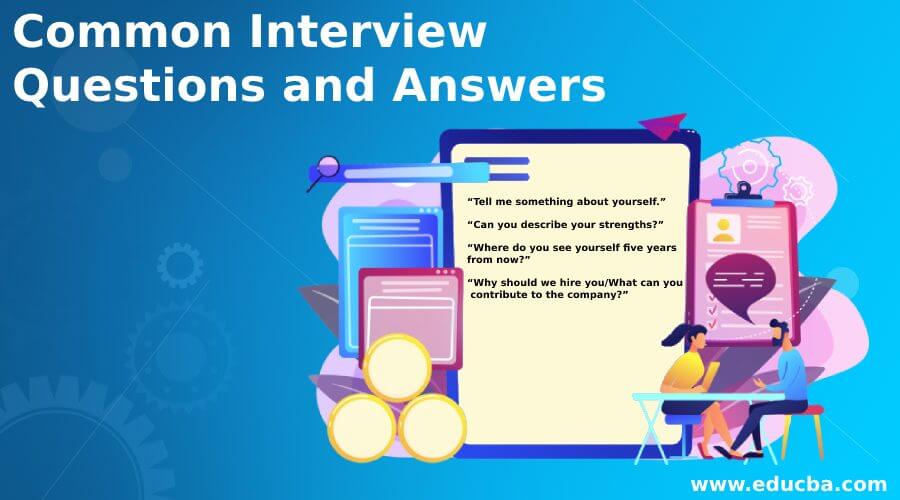 "Tell me something about yourself."

"Can you describe your strengths?"

"Where do you see yourself five years from now?"

"Why should we hire you/What can you contribute to the company?"
Seems familiar? Reminds you of the time when you had gone all ready to impress at an interview and had been stumped? When you came out of the interview feeling you could have done better?
Given above are some examples of common interview questions interviewers love shooting at candidates. Though interviews cannot be generalized, there are some common interview questions that are usually asked to test candidate preparedness and self awareness. Common interview questions can be categorized into the following;
Those testing knowledge and skill
Those testing confidence and self image
Those testing candidate willingness and adaptability
Those meant for assessing compatibility with company culture
Common Interview Questions testing knowledge and skills will be something like:
Can you tell me what you know about ___________________ (your domain knowledge)?
What is your experience in handling ________________ (technical areas related to your qualifications)?
You need to answer these common interview questions confidently, describing what you know with a sprinkling of technical jargon related to your field. Brush up your domain knowledge and leaf through your project reports if you are a just-out-of-college fresher. As an experienced person, probably you will not be asked too many knowledge-based questions. The common interview questions will be more in the area of application of your skills. Decide which projects or assignments you will discuss, that will successfully showcase your professional acumen.
Common Interview Questions falling in the category of confidence and self image, and adaptability, are usually tricky questions that sound deceptively simple. However, if you are not prepared with a perfectly thought-out answer, chances are you are likely to be knocked out by these seemingly innocent googlies!
Common Interview Questions before you get face to face:
Let us go through some. (I have given some suggestions on how these can be answered satisfactorily.)
Q1.Tell me something about yourself?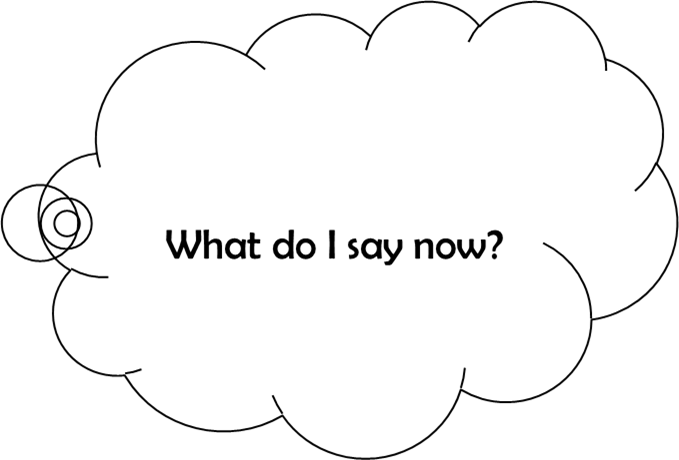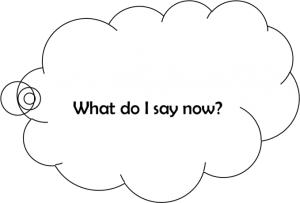 Why does anyone ask this question? Does he/she not have the relevant information already in your Resume? But if you think about it, the logic behind this question is simple.
The interviewer wants to hear from you, what you can describe about your profile, focusing on your background, education, work experience, strengths and unique achievements.
The idea is to test whether you can confidently speak about yourself, and can successfully market your candidature.
When you begin speaking about yourself, do you know which aspects to focus on and which to leave out? Are you aware of what the interviewer is interested in knowing?
Possible answer:
Before you go to the interview, jot down a suitable answer to this question. Make a summary of your educational background and work experience, and a list of your professional achievements and strengths. Include your career objective and goals in your introduction.
When asked this question, give a crisp summary of your profile, focusing on education and professional achievements. Briefly touch upon your family background (not more than two-three sentences please) and your interests.
Focus on the abilities and qualities that are relevant to the job you have applied for. Touch upon your career goals. In short, give the interviewer enough fodder for his/her next questions. (Sometimes this question is the precursor of all the remaining questions that will be asked to test your suitability.)
Do not brag, or repeat yourself unnecessarily. Be clear, confident, sincere, supporting your answer with instances from your professional/college life. Keep your voice tone calm, and take pauses. Do not speak too fast or too slow, or rattle out the answer mechanically. (It should not seem memorized). Do not mention skills or qualities you do not have, just to impress the interviewer.
Q2.What are your strengths and weaknesses?
When Carl heard himself being asked this question, he was confused. He knew what strengths he had, but for the life of him he could not recall any, except communication skills. As for weaknesses, he wondered why the interviewer wanted to know what he lacked. Puzzled, he just said that he was lazy and had difficulty completing things on time.
It does not take a genius to infer that this was certainly not the best way to answer this question. Let us see why this question is asked. Is the interviewer interested in unnerving you by asking about your weaknesses?
Obviously not. This question is basically meant to allow you to describe your Unique Selling Points (USPs) in your own words. To give you a chance to impress with your profile, to convince the interviewer of the value you can add to the role you plan to take up.
The weakness part is the tricky one. This is asked to find out if you are aware of your shortcomings, and how you plan to tackle them. Self awareness is the key to emotional stability, so this question is aimed at gauging how far you know your fallings.
Possible Answer:
Let's say Rita is a confident young lady, smart at numbers and logical reasoning. She has a sharp and analytical mind. She is quick at problem solving. What she lacks is proficiency in speaking English. She is reserved by nature, and takes time to come to a decision.
So what will she say to her interviewer? A likely answer would be: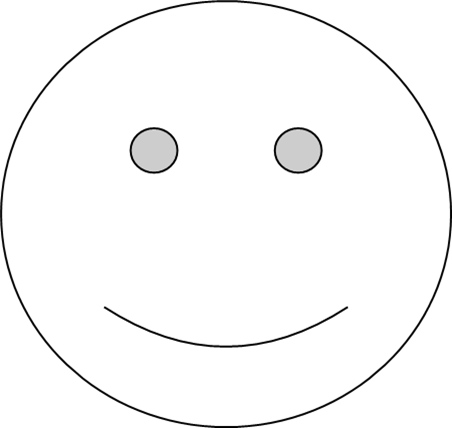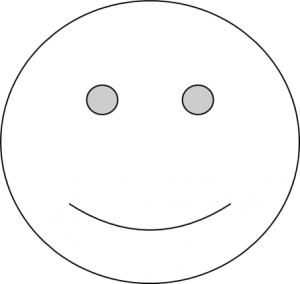 "My strengths are numerical ability and analytical reasoning. I love handling numbers and am comfortable with facts and figures. Whenever I am given problems to solve, I am confident of handling them effectively. I have solved many complex numerical problems in the past.
When I was in college………..(she gives an example of preparing cost analysis statements and coming up with cost effective solutions for a revenue generation project in college or in her neighborhood).
I think I can improve on my oral communication skills, particularly in English. I also need to open up more, and improve my decision making skills. For this, I have already started practicing in a support group."
Notice how Rita touches upon her weaknesses in passing, and also mentions how she plans to diminish them in the long run.
Such answers show preparedness and self awareness, and impress the interviewer suitably.
So you need to prepare a list of your strengths beforehand, and also think about which weakness to mention in the common interview questions. Preparedness is the key to answering this question satisfactorily.
Q3. Why did you choose a particular course or college?
The logic behind asking this question is simple. The interviewer wants to ascertain how career-minded and focused you are.
Have you done your homework before selecting a college and an educational course, or have you just followed what others were doing or your parents asked you to do?
Has the decision been a well-thought-out one, or one influenced by the glamour or the market value of the course? In short, will the course or college help you in your choice of career or not?
What you can say:
Do a little thinking before you go to the interview, as to how your college or degree have helped you in your career.
If the selection of the college or course had been on an ad-hoc basis, find out how this course has helped you in equipping you with professional skills. Check out the credibility of your alma mater in the job market, and suitably adjust your answer.
In other words, if your choice of college or course has helped further your career, say that your decision was an informed one.
If, on the other hand, you have not been fortunate enough to study what and where you wanted, and have just acquired a degree, say that you had to join the program due to circumstances, and are now planning to upgrade your qualifications.
Whatever the answer, remember never to badmouth your college or faculty. This is not the platform for criticizing your alma mater.
Q4.What are your future plans/Where do you see yourself five years from now?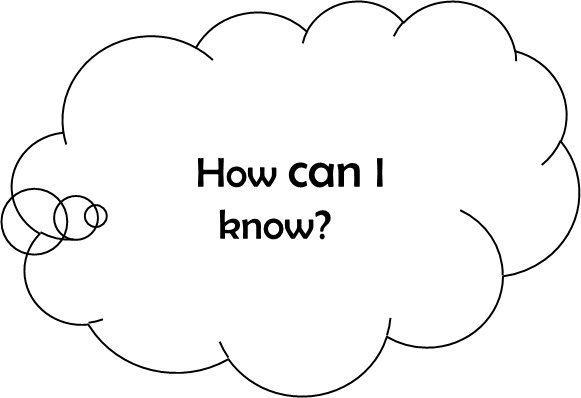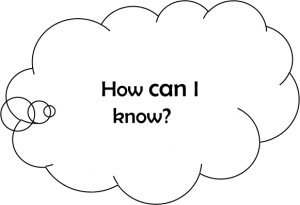 This question tries to assess the career mindedness of the applicant. How far you are sorted in planning your career, and in setting milestones for yourself, is what these common interview questions aims to evaluate.
Of course, the interviewer knows that it is not possible to correctly predict the future, but whether you are on the right track or not is what he/she wants to know.
Possible answer:
Again, you need to do your homework to prepare yourself for this one. Study the career paths of your desired position, and align these with your career goals.
For example, the possible career progression for the post of "Trainee- HR" would be "HR Officer" or "Training Officer" or "Executive: Recruitment" and such like.
Similarly, a "Sales Officer" can hope to progress to "Senior Sales Executive" or "Branch Head – Sales" or such.
So where you see yourself in another five years would be in any of these positions.
Important!!! If you are asked your career goals, be careful to mention those that are relevant to the company and job you have applied for. Otherwise, you may as well bid goodbye to the opportunity!
Q5.Why should we select you?
Why indeed! Don't they know that better? Why ask you to brag about yourself?
This question is generally the clincher in the interview. The intention is to see whether you can market your skills and abilities effectively, and position your candidature to fit the role. The role-fit and culture-fit is being assessed here.
What you can say:
Do your homework for preparing this answer. List your job-related competencies and relate these to the position you have applied for. Pitch your unique abilities as key to doing the job successfully.
Emphasize your domain knowledge, skills, and managerial abilities without sounding boastful. Give examples from your professional life, about instances when you have used your abilities to achieve success.
Mention your soft skills and interpersonal effectiveness in working with people. In short, give them all the reasons to select you.
Q6. What are your salary expectations?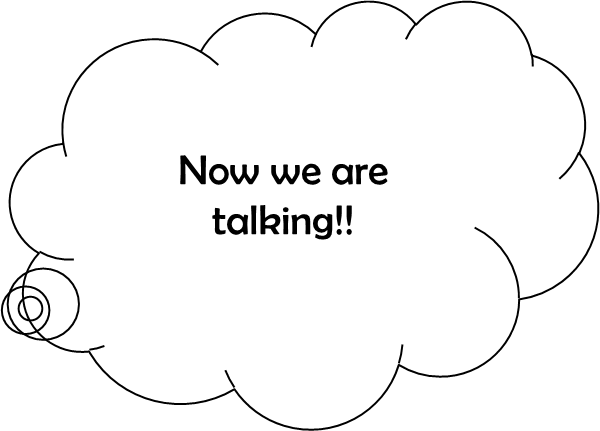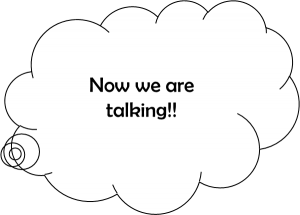 This is a really tricky one. Many interviewers ask this question at the end of a successful interview, so at least be assured that you have performed as per expectations. Now you have to quote a suitable remuneration for your services in the event of your being hired.
The intention of asking this question is again to find out if you know your worth in the job market. Salary structures for positions are pre-determined in most organizations, so your answer will hardly influence the interviewer into paying you more or less than the determined package.
Some companies however, like to keep packages flexible, and would place you in a wage structure, where a certain flexible portion would be performance related. Your compensation package and take-home pay will be determined, based on what you propose now.
This question sets the base for further negotiations with the HR Department.
Possible Answer:
Before you go to attend the interview, do some market research on what the position usually is worth.
As I mentioned, most companies have fixed and flexible salary structures already in place that correspond to employee experience and skills. You will be allotted a particular structure and level in the existing hierarchy, based on your experience and qualifications.
Ask your college alumni, acquaintances holding similar jobs, or look up employment websites. Some job advertisements also mention the base salary, so look these up if they are similar to your position.
Check out the company website to see if they have mentioned their existing management levels, and try to see where you fit in. Salary ranges are also mentioned in job postings on the website, so you can check these out.
When you are asked to name a figure, first try to put the ball in the other's court, by saying that you would be willing to be placed in a suitable level as per your experience and qualifications. This puts the onus of deciding the compensation structure on the management.
If, however, your answer actually is going to determine how much you take home, quote a salary range (your market survey will help you in deciding this).
If the range is deviant from what the company is willing to offer you, the interviewer will tell you that. In that case, be willing to accept a fixed-flexible ratio, where your subsequent performance will determine your pay to some extent.
DO NOT SAY NO OUTRIGHT. Even if you are disappointed by the salary offered, keep a window open for subsequent discussions and negotiations.
Say you need time to think about it and will get back.
Q7. Do you have any questions?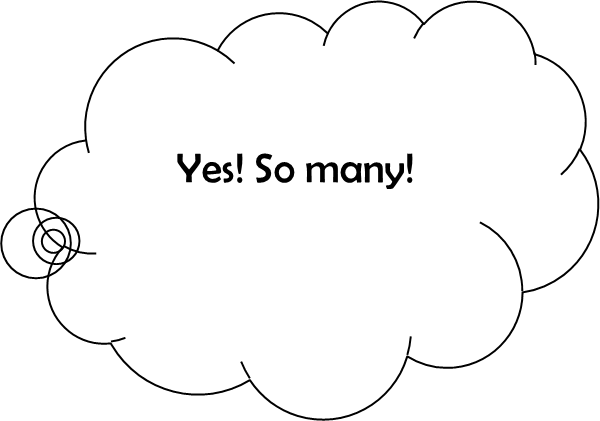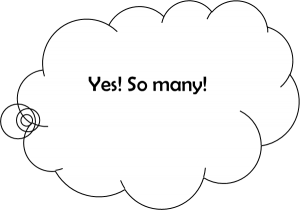 At the end of an interview, this question is likely to be the concluding chapter. Your interviewer invites you to put your queries forward and clarify doubts, if any, about the position and the company. This question also means that you can feel relaxed as your ordeal is now over. 😉
What you can ask:
There are several questions crowding your mind, no doubt, but obviously, you have to ask only the politically correct ones.
Some of these may be:
Can I get an idea of the work I will be required to handle?
Are there any chances of relocation in future?
What are the career paths available in your organization for this role?
What are the learning opportunities in this role?
Will the organization help me in maintaining a work-life balance?
Please remember, you are NOT to ask about a number of people reporting to you, or the name of your future boss, or the benefits you will get in this job. These will become clear to you when you join.
To conclude, I think I have given you a fair idea of what to expect in a job interview. This list is, by no means, exhaustive, as there are several questions that may, and will be asked in interviews beyond what I have given above. But these common interview questions are, by and large, to be expected.
If you do your groundwork well and keep your calm, you are sure to nail it!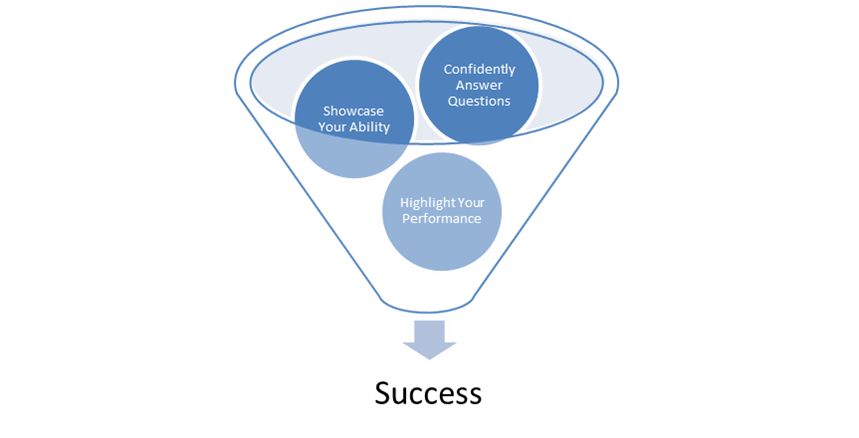 Recommended Articles
This has been a guide to the list of Common Interview Questions and Answers so that the candidate can crackdown these Common Interview Questions easily. Here in this post, we have studied top Common Interview Questions which are often asked in interviews. You may also look at the following articles to learn more –