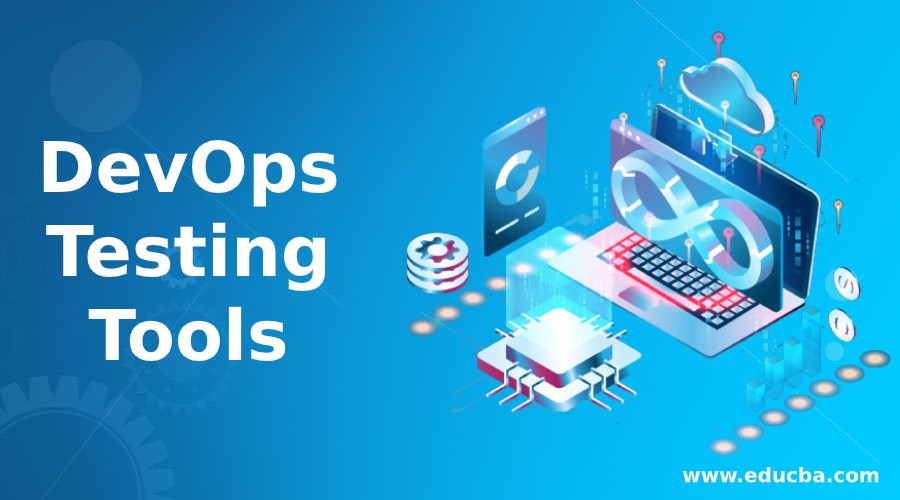 Introduction to DevOps Testing Tools
The following article provides an outline for DevOps Testing Tools. DevOps is advantageous for larger product development projects, in turn, to pick the unaccounted additional areas where a dedicated focus is required for warranting a quality product creation and implementation. Apart from development and testing, there are many other responsibilities that need to be taken care of so that the product development lifecycle goes through the phases smoothly. It helps in maintaining the agility of the project, to keep up the consistency of the development process, as well as deployment planning & timely delivery is made easy with DevOps.
List of DevOps Testing Tools
The best DevOps testing tools are listed below: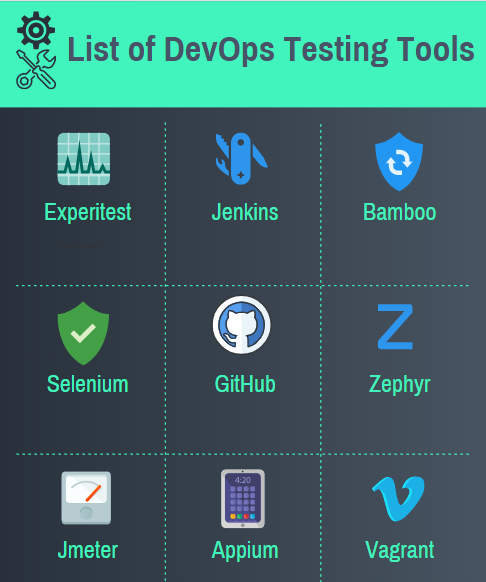 1. Experitest
This is a leading platform for cross-browser testing and Phone Applications.
Key Features:
2. Jenkins
Jenkins is written in Java, and also it is an open-source Automation server. Jenkins is a server-based system running on an Apache Tomcat servlet container. Jenkins can be used in assignments such as building, developing of programs or applications, and testing the software.
Key Features:
3. Bamboo
Bamboo is a continuous integration and deployment tool. It is used for the testing of DevOps. Bamboo supports many languages and technologies such as Ducker, SVN, Amazon S3 buckets and etc.
Key Features:
4. Selenium
Selenium is an open-source tool that is most popularized to automate testing. It was specifically designed to support a wide range of browsers for automation testing.
Key Features:
5. GitHub
This is a web-based hosting server and for the version, discipline applying GitHub. We can also say that GitHub is a content tracker. And it is also used to store the content but mostly in the code because of her features.
Key Features:
6. Zephyr
Zephyr is the end-to-end solution for agile teams of all sizes. And also has great flexibility, reliability and observation you need to release better software.
Key Features:
7. Jmeter
Jmeter is the project of Apache. It is also called a desktop application. This is an open-source testing load tool. Jmeter has a design to measure the achievement of websites. In the DevOps methodology, we can use load tool testing.
Key Features:
8. Appium
This is an open-source platform which is used for testing mobile applications. You can write UI tests for your mobile apps, Android-iOS, and other operating systems. It allows users to use the standard Web-Driver library to test various types of mobile applications (such as Native, Hybrid, and Mobile Web).
Key Features:
9. Vagrant
It is a testing tool for DevOps. It used virtual machine environments in a single workflow to be constructed and managed. It is also used for increasing developer productivity.
Key Features:
Conclusion
DevOps is a collaborative approach between development teams and operational teams. DevOps allows the delivery speed depending on your company and customer needs to be increased.
Recommended Articles
This has been a guide to DevOps Testing Tools. Here we discussed the introduction and list of best DevOps Testing Tools. You can also go through our other suggested articles to learn more –