CRM vs PM Software
Your company is set up and you have everything on board. Your next step is to go on to the market and search and find the best Customer Relationship Management (CRM) and Project Management (PM) software you possibly can work with, as per your business model. There are many software out there that you can pick and choose from but the million-dollar question is what kind of software setup are you going to choose? You can have an all-in-one solution, plugins, or the CRM and PM software as separate entities.
This is often the most difficult choice to make when you are out buying the CRM vs PM software for your organization, and this can be deceptively very complicated to choose from the three given options. CRM purchasers are quite different from people who can identify a great PM software; going both ways around. Revolving around this dilemma, there are many articles and guides that mostly package the two very distinctive CRM and PM software together, with one or the other software treated as an add-on. But, is this the right way to go about with it?
This question needs some answers but this article will help you decide this on your own by giving you insights into all the aspects you need to know about CRM vs PM software. This way you can make a more accurate decision for both your sales team and your project manager to boost your company's software benefits to the maximum.
What Does CRM Software Do?
In the world of Customer Relationship Management (CRM), a CRM software is a collection of applications and little software that is specially designed for a business with a view to manage all the data and interaction pertaining to the organization's customers. In collaboration with customer data and customer interaction activities, the CRM software is also able to access all kinds of business data and information, including the business strategy employed with regard to sales. It allows automating all sales processes and procedures, marketing support and customer care support, all these while managing employee and vendor relationships.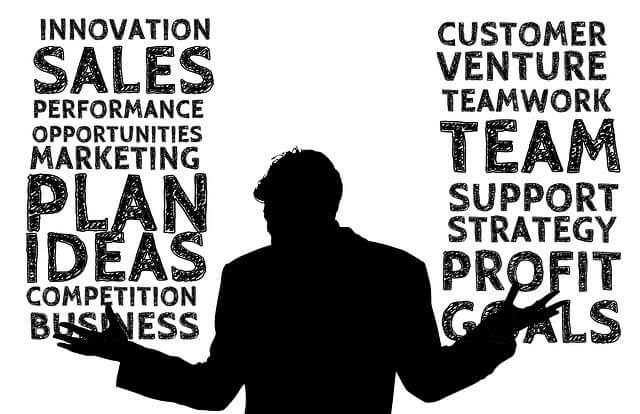 A CRM software needs to be fully equipped so as to take into consideration all the business factors to meet its overall goals and objectives, when it comes to terms with the sales and marketing aspects for customers. These software need to be adaptable to nowadays' increasing needs and demands put forth by business and customers alike. They need to be scalable enough to meet these demands and grow alongside the business. An efficient CRM software would consists of the following:
Analytical back-end engine
Streamlined operations
Provision for personalized customer service (based on customer history and prior seamless interactions)
With the current business standards and optimization on the global stage, these are 9 must-have features in your CRM software:
Integrated Analytics – Analysis of data is an important aspect for the sales team to determine the next step within the business. Having a dedicated and integrated analytics software to declutter and make sense out of the data seems to be the best thing that can happen to the sales analysis team.
Master Data Management – As a growing business, there is surely going to be a tremendous in-flux of data into the CRM system that needs careful segregation and compartmentalization.
Remote Task Access – In this age of technology and wireless progression, it's beneficial for software to be accessed remotely as well, in the case of the CRM software, from client sites, customer sites, trade fairs, and more. This initiative can even facilitate the increasing trends of work-from-home sales agents.
Mobile Access – For constant updates and undeterred business information at your palm, mobile access is the next-gen for software apps to pick up from.
Simple Interface and User-friendly – It's extremely important for individuals, who are not from a technical background, to be fluent when it comes to using the CRM software. These sales and marketing employees can reap the benefits of the CRM software if the interface is simple to deal with and that will conform to their needs in the most user-friendly manner.
Strong Multichannel Support – Customers need to be able to reach the business through many preferred channels and modes, in order to get their word across the organization. This input through varied channels into the CRM software can prove beneficial for all different types of analysis and campaigns further on.
Marketing Campaign Management – Having a dedicated module within the CRM software for marketing can be the portal for your business to get the best from the customer demands and need identification through the CRM software and many such benefits.
Flexibility and Adaptability – As mentioned previously, flexibility and the software's adaptability can take the business to a great head-start in the race between businesses.
Follow-up Tracking and Lead Generation Capabilities – Customer service is all about follow-ups and lead generation for the sales team in order to pitch in a great turnaround for the business. This would be your greatest must-have.
What Does a PM Software Do?
Based on the level of sophistication levied on a Project Management (PM) software, it can be possible to name it as an assistant to a project manager. A PM software is designed in a way so as to build up a capacity to plan, organize, and perfectly manage a project life cycle to ensure the successful completion of a project. With the term of a project life cycle, a project undergoes 5 stages that eventually come down to its completion. During the run of these 5 stages, we see that the project manager carefully and meticulously manages all the aspects of the project.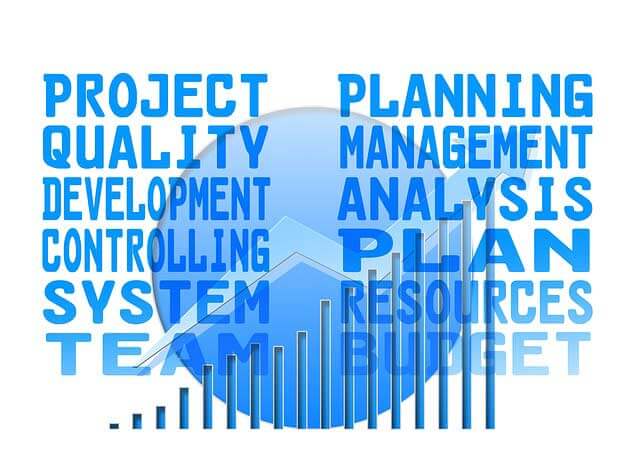 Now, in any kind of a business, there will be projects that vary dramatically in size and keeping tracking of these varied project would require the needed automation as provided by a software. This software cannot be any run-off-the-mill software but highly customized in tone with the organization's project management policies and approach. This way, the projects can have a certain standard within the organization and at the same time will differ from those in other organizations.
The 5 stages that the PM software needs to accommodate are as follows:
Initiating
Executing
Maintaining and Controlling
Closing
Within these stages are the different aspects of project management that come to the forefront as the project manager maneuvers around towards the project's completion. These areas include:
Procurement management
Forecasting
Cost management
Budget management
Planning
Schedule management
Integration management
Resource allocation and assignment
Decision-making and report management
Documentation
Contract management
Information management
This PM software would stay in effect for as long as the project thrives. On completion of the project, the PM software would latch onto the next project in line. With increasing levels of sophistication, nowadays, PM software have been tuned to be able to accommodate more than project simultaneously and can be accessed through different modes and types of access. These include (as mentioned by the Wikipedia page):
Web-based software
Home-based software
Single-user software
Collaboration software
Visual software
Apart from these, the features that you need to be looking at when purchasing a PM software is to check out are mentioned as follows:
Complete collaboration solution for clients and staff
Multi-user log in facilities
Community discussion forum
File sharing
Project categorization
Project delegation
Automatic e-mail notifications
Progress/Gantt charts
Milestone achievement indicator
Vendor management module
Calendar
Deadline reminders
Assignment features
User-friendly
Simplistic UI
Clear and decluttered dashboards
Tagging facilities
Similarities between CRM vs PM Software
Amidst the fact that these software basically are put to work for different sections of the business in order to attain different goals, there are a few qualities or demographics they share. These points of similarities can be the joint part that you can decide on when you make a decision as important as whether you have to purchase an all-in-one solution for the business or keep the CRM vs PM software apart and separate.
We will now look at the various similar qualities that are showcased by both the CRM vs PM software:
Schedule Management and Time Tracking – Both, software are intelligent, time-based software that records timelines and activities based on those timelines and deadlines set. As is in the case with both these software, this similarity is beneficial and proves to be an important aspect that governs the project task time and schedules the project's proceeding in order to make timely progress or the turnaround time slated for the customer service team to reply back to consumer/customer queries coming in through various media.
E-mail Integration – With correspondence being done completely via e-mails, it becomes a necessity for these CRM and PM software to have e-mail integrations as well. It comes in handy when dealing with the various stages in the project life cycle as it does when dealing with customer requests coming in through mails. This similarity between CRM vs PM software can indeed form one common bridge between the two software and enable third-party clients and customer to be notified about the progress of their project/requests.
Project Management or Project Planning – You will undoubtedly find traces of project management ideologies and principles in about everything you take up whether at work or at home. Even a simple to-do list can be thought of as a subset of the paradigm of project management. Born out of the simplistic idea of staying optimally organized, project management and its principles seem to be embedded into every work we go out to do and within the CRM system, it's no different. So, there you go another CRM vs PM software similarity bagged!
Mobile Integration – With mobility ever on the increase with regard to technology, we're looking at both CRM vs PM software incorporating their software into mobile apps for faster and better connectivity and effective use.
Organizing Contact Data – Both the CRM vs PM software look towards organizing organizational data that might come from the same pool as well to enable the smooth functioning and data processing for their department.
Client/Customer/Vendor Management – The CRM vs PM software are very well adapted to handle queries that come from outside of the organization, and processing these external queries is equally important for them both.
CRM vs PM Software
Now since we've seen the reasons you could club your CRM vs PM software together, let's now dives into the many reasons that urge you to keep them as separate entities. We're looking at the differences between CRM vs PM software.
Firstly, the CRM vs PM software were specifically designed for two different purpose that sets it apart from each other. Their contribution to business is also distinctively different from each other.
While CRM software are used to manage the customer data and the relationship the company maintains with them, its functionality lies mostly external to the business. CRM software focuses more on a long-term goal undertaken by the business.
On the other hand, the PM software is a dedicated service for the projects running internally within the business to expand the performance of the business. These projects are in response to achieving business goals and objectives in a systematic manner and approach. Unlike the CRM software, the PM software looks at deliverables and quality along with budget and scope constraints.
The PM software looks even at external factors within a business as it is aimed at bringing about overall improvement in business performance from all spheres. PM software are deployed for projects and is used on a per-project basis. It's short-term investment.
What Should You Do?
As mentioned at the start of this article, you have 3 very efficient yet distinctive options to choose from when it comes to purchasing a CRM vs PM software. They are as follows:
CRM vs PM software together – The all-in-one software option would cost you less and can come in all shapes and size, but guaranteeing quality is unfortunately not something that comes along with the packaging.
CRM vs PM software separately – Having separate software for these functionalities can beneficial when you look at it from a long-term and short-term perspective that CRM and PM software contain but can be expensive for your business especially if you're a new company.
CRM vs PM software contain plugins of one in the other – A plugin is always a compromise to the integrity of the systems deployed and needs to be dealt with a company-specific approach. If you want to bring in a PM software twist to your CRM software system, a plugin would do just fine, but if the work of the PM plugin goes beyond its restrictions, it makes no sense. Standing true vice-versa as well.
Recommended Articles
This is a guide to CRM vs PM Software. Here we have discussed the basic concept, features, stages and Similarities. You may look at the following articles to learn more –