Updated April 28, 2023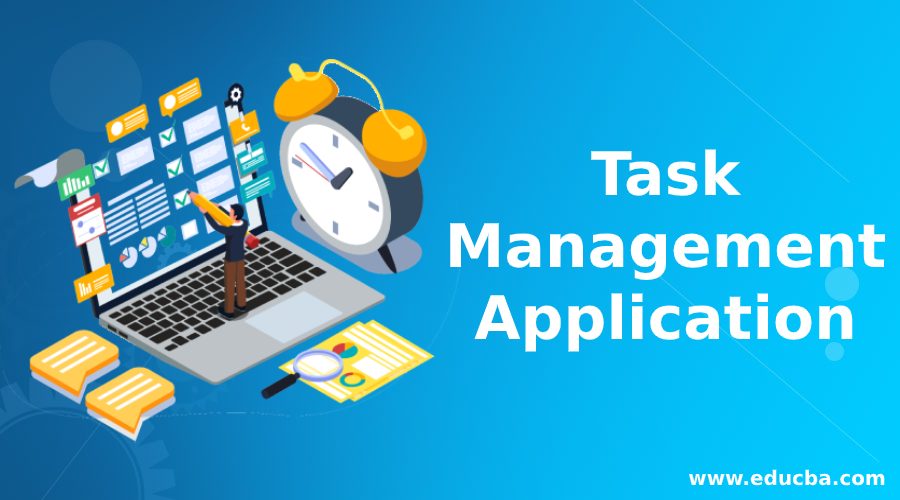 Definition of Task Management Application
Humans are natural multitaskers, thanks to our opposable thumbs. However, our complex brains can lead to forgetfulness and challenging task management. Despite this, we're also creatures that enjoy prioritizing tasks based on urgency and importance, allowing us to tackle them in a specific order. As tasks increased, we scribbled on paper to prioritize and manage them. That became our to-do list. We cut down more trees than expected to produce this paper, and the sheets were lost to crafty winds. With a sudden rise in technology, we adopted a virtual assistant called "software". This revolutionary object got us what we wanted and helped us do everything I have mentioned above. The software came in different shapes, sizes, and types, but we will dive into the Task Management Application for 2016.
What is a Task Management Application?
So, what exactly is this task management application? I am sure you already know what this refers to, but for the sake of new entrants into the world of project management and organizational planning is the task management definition. The task management application is as simple as software that helps us manage our daily to-do lists so efficiently that it contains all kinds of features, such as reminders, assignees, deadlines, tags, descriptions, file sharing, calendars, charting, and much more.
Top 10 task management apps for 2016 and their functionalities.
Master Task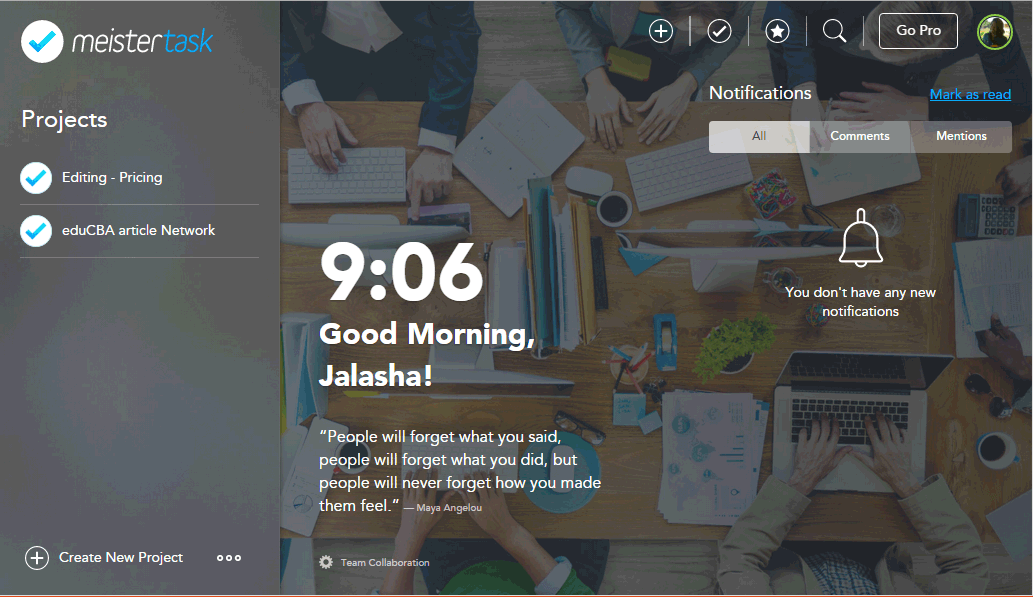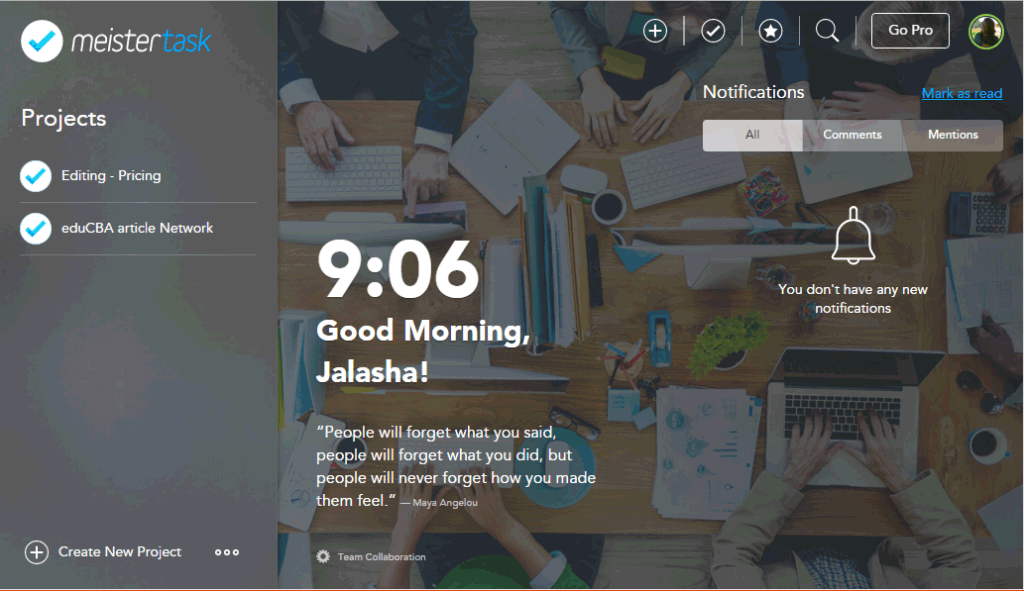 A visually stunning, intuitive task management project, MeisterTask is on the market and stealing hearts by the thousands with its simplistic approach to managing tasks and daily activities. MeisterTask is a versatile task management app with a complete dashboard for handling tasks within projects and workspaces. It offers popular features like reminders, assignments, deadlines, and prioritization, making it suitable for office executives or project managers. MeisterTask is available on iOS, web, and desktop platforms, providing flexibility for use anytime, anywhere.
BamBam

BamBam is your go-to software if your task management involves an entire group. An online and task management project, BamBam is an effective and efficient collaboration tool that helps you huddle up and prepare optimum task lists for you and your team. You're welcomed with a great and clear interface that reflects all the tasks that need attention, along with a systematically placed dashboard for all your other features, including:
Task planning
Task scheduling
Team member assigned
Due date
Time-tracking
Permission settings
This tool is great for small organizations, freelancers, and development teams. MeisterTask also includes a task feature that can be optimized for Agile methodologies.
Price: Like the tool, the pricing that BamBam features is also simple and clear. With no limit on the storage or the number of projects, you can avail of a 14-day trial version with unlimited users. Post the trial period, the service is free for up to 10 users, and further on, it's $7/user for bigger teams.
Producteev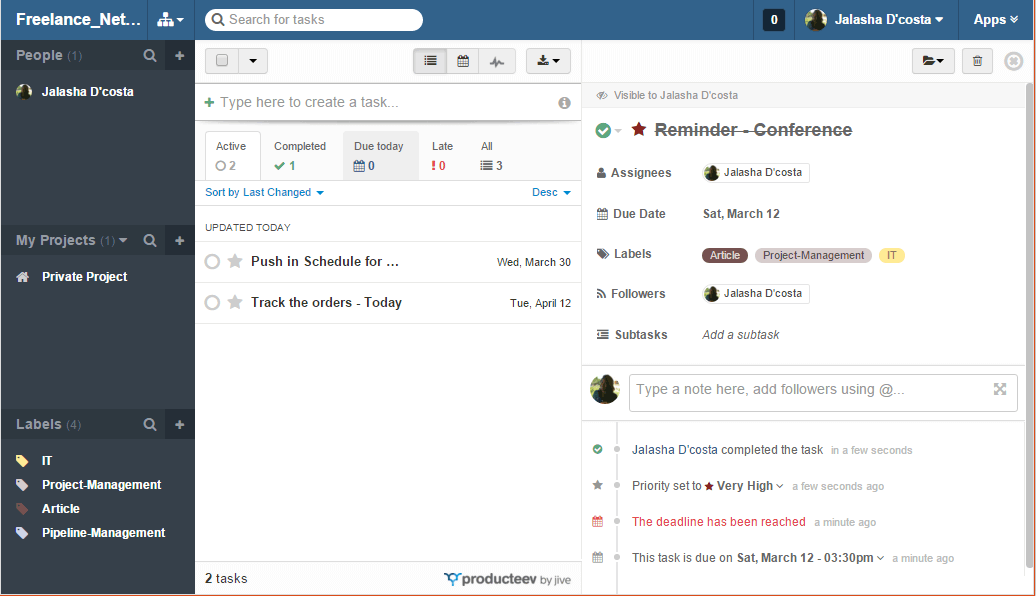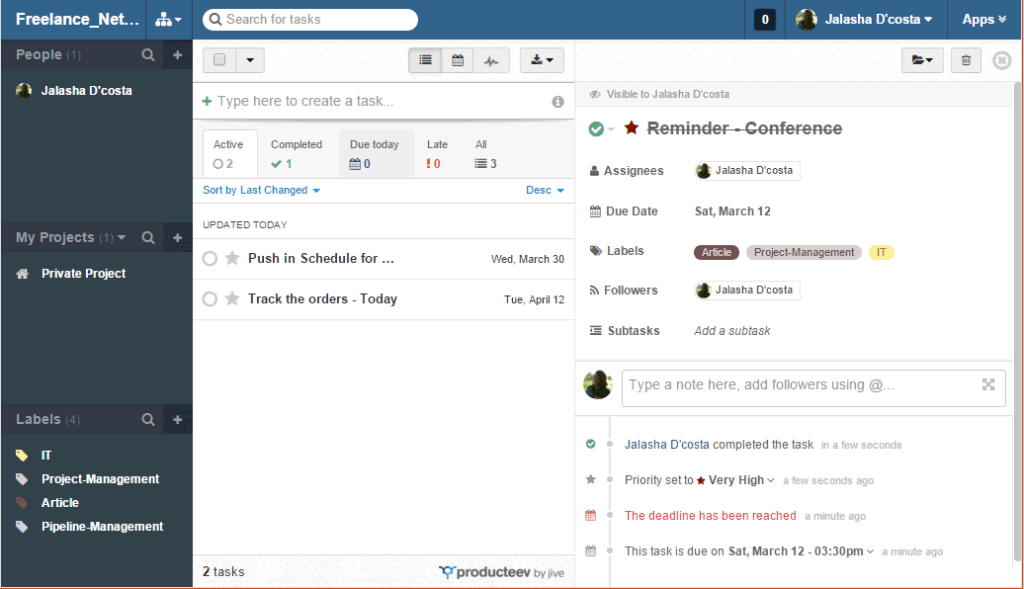 Producteev is a simple online software that doesn't need technical expertise to handle it. It has user-friendly features and unlimited user and project capabilities. It was one of the pioneering online project and task management tools designed for individual users and teams needing collaborative features.
Available on various and varied platforms, such as Android, OS X, Windows, and iPhone, Producteev still maintains its simplicity and clarity of features. One feature that pops out for Producteev is using user-defined workspaces that contain a task list and form group structures with tasks to be conducted at a particular time with a set deadline. Producteev also hosts free tagging.
Price: Producteev is a free task management project for unlimited users and is upgradeable to the Pro version.
Asana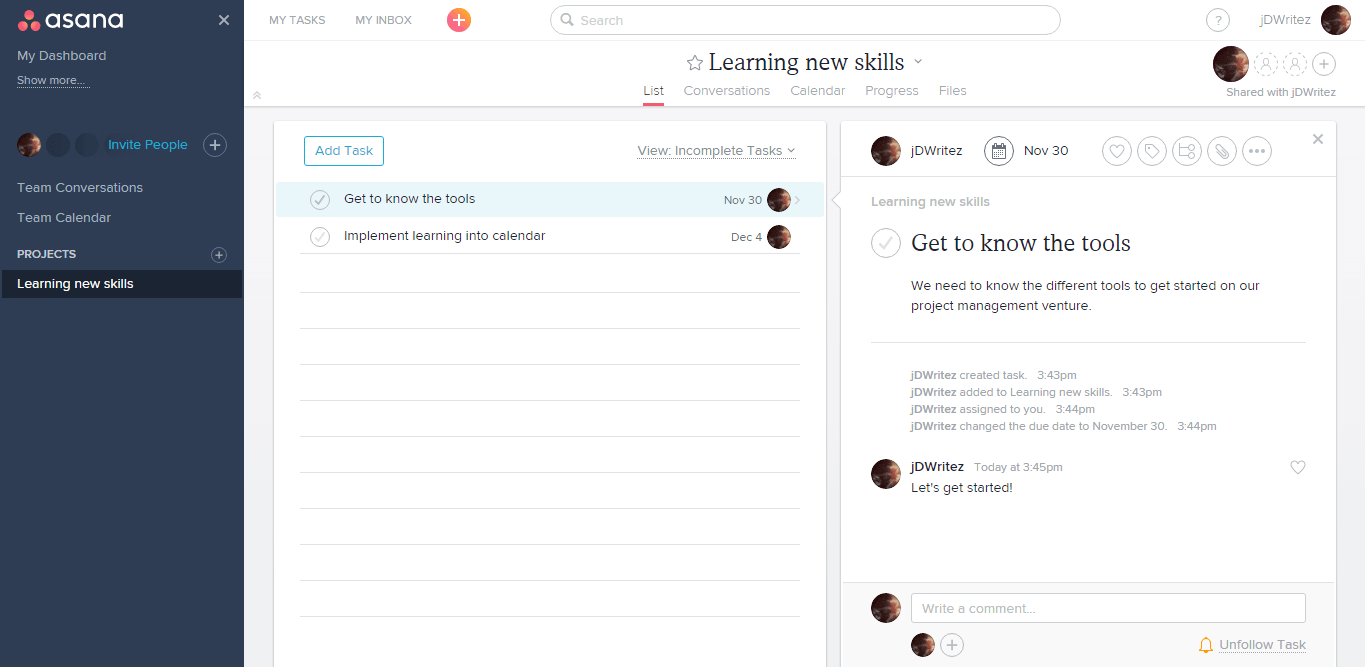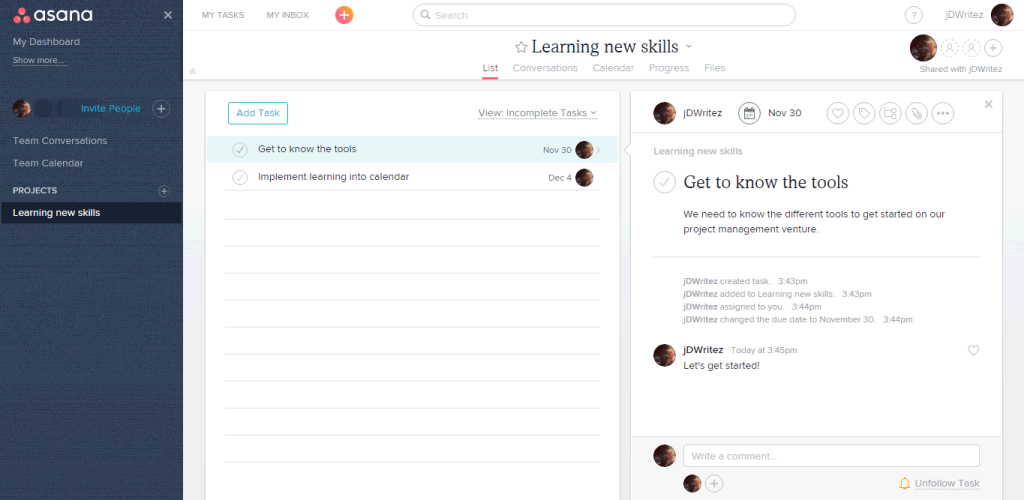 Asana is a simplistic tool for the multitudes that enables the user to track their tasks with ease to facilitate proper management and functioning of day-to-day activities and projects. Voted as the most popular task management project currently on the market, Asana pays much attention to its features to gain that market size.
With easily accessible features and team collaboration features, Asana is one reliable task management project you can count on regarding real-time communication and optimum file sharing. Catering to vast audiences with tasks, projects, and a completely engaging dashboard, Asana is your pick of the day. Asana includes email integration as a key feature.
Price: Free for users up to the number 15.
Taskworld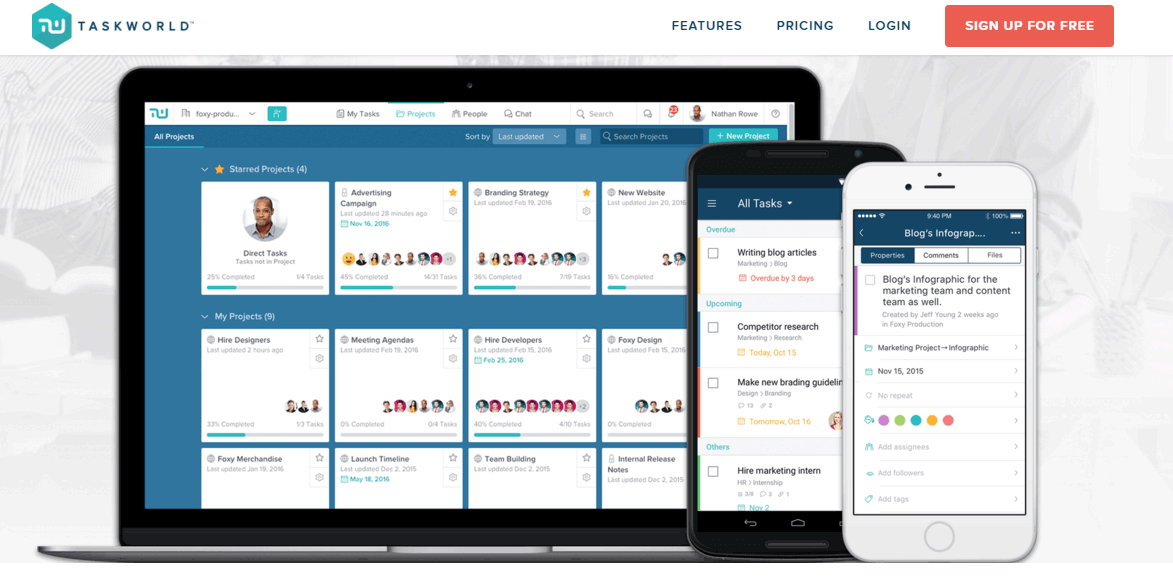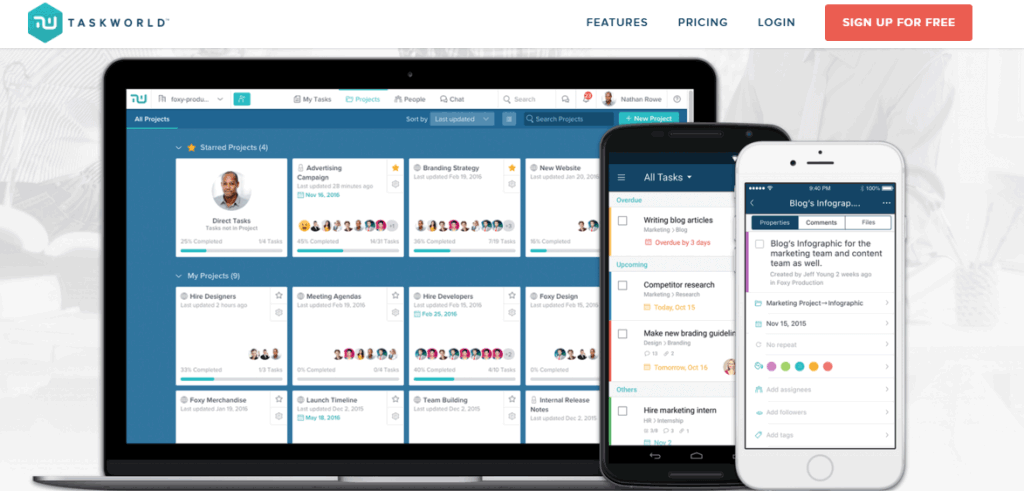 Often touted as the task management program for taskmasters, Taskworld, with its feature-rich software, can work marvels for individuals and businesses looking for an established and efficient task management program. But what's unique about Taskworld is the two-part harmony that it conducts. The first part of task management has evolved from traditional to-do lists to modern software and apps. The second part is the accumulation system that generates reports on assigned tasks, deadlines, and completion status, keeping you updated. This task management report becomes a great medium for evaluating your usage or task management skills over a particular project or workspace to which you have assigned yourself or your team members.
A dashboard about your achievement is a great tool for any business or individual work that a dedicated and determined entity would take up.
Price: Offers a 30-day trial period featuring all of the benefits for free. After the expiration of the trial period, you pay nothing for 5 users per workspace, and further on, you pay $11 per user/month/workspace for over 5 users in the Enterprise version.
Evernote


Evernote is yet another powerful tool that's a bit different than other task management applications on the market. It's a note-taking app that helps in taking note of everything you need to get your work going on. It's a remembering tool within the digital space to keep track of all the activities you would want to go back to after encountering them during your work or randomly while browsing the Internet.
Evernote is a flexible and versatile task management app that captures and organizes notes, lists, and subtasks for various purposes. It can be used for meal planning or business approaches and is available on mobile, desktop, and online platforms.
Price: There are 3 different plans available for Evernote: Basic (up to 60 MB, Free), Plus (up to 1 GB + added features, $2.99/month), and Premium (10 GB + added features, $4.99/month).
Todoist

Todoist is a next-gen to-do list that follows the GTD methodology, making personal task management enjoyable and organized. Its simple Collect-Process-Organize-Review workflow works wonders for individuals, teams, and small-scale work. Todoist is a user-friendly task management app that helps you stay organized with task timelines and deadlines. Its intuitive interface makes it easy to access and use. This is a must-have tool for anyone looking to manage their daily tasks and to-do lists effectively.
Vertical-align: Inherit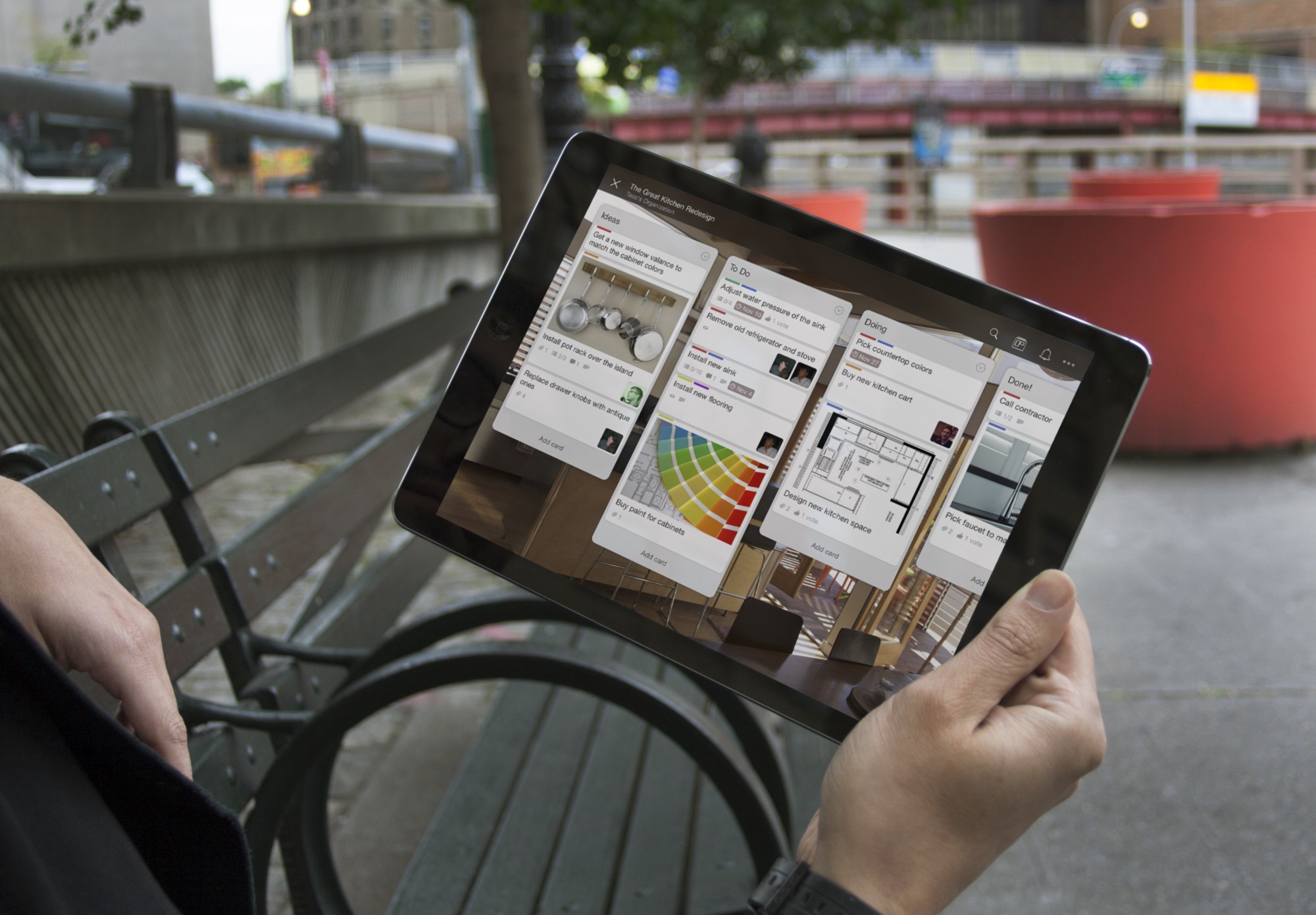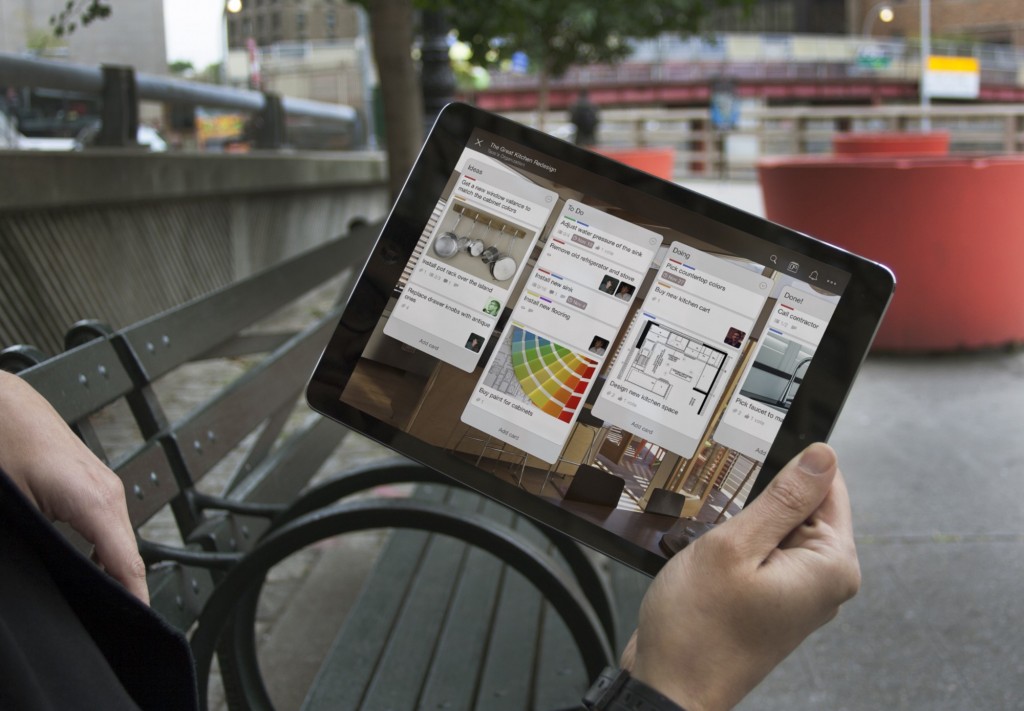 Trello grabs the attention of its users with the Trello board that sets up all your tasks and cards on one screen. Trello is a user-friendly task management app with a drag-and-drop feature for easy prioritization. It offers a simple and intuitive interface suitable for small-scale businesses. Trello also ensures data safety with its private connection feature, similar to banks, even after accidental deletion.
Price: Free! The app is free for all those who need it. Unlimited boards, cards, and subsidiary features are packed and parceled in this app for your task management needs. With Business Class, more advanced features are met, costing you $8.33 per user/month. Enterprises and organizations can check out all the robust features of Trello along with Single Sign-On, 2-Factor authentication, custom security reviews, intrusion detection, and much more at $20.83 per user/month.
Pintask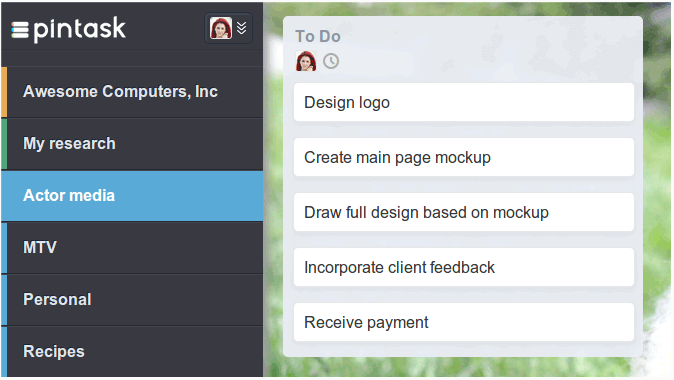 Pintask comes out as an extensible high-end customizable task tracker, which adopts the design of a Kanban board and has a little of Trello all over it. With quick access to all its functionality, Pintask has another arsenal full of features—Extensions Store. In this extensions store, you will find plugins and other accelerators to boost the speed of your work and also be able to write in your own set of extensions to be run.
Price: Pintask is free for unlimited users, while custom-made extensions are charged.
Wunderlist

Wunderlist is a task management tool that helps you organize and track your daily tasks. It's a digital platform that replaces pen and paper or sticky notes for creating and managing to-do lists. It allows you to create lists, set due dates, add reminders, and collaborate with others. It helps you keep track of your tasks in one place and ensures you don't forget about them. It's a convenient solution for managing tasks clutter-free and organized.
Wunderlist is an efficient task management app that helps you organize your daily tasks in a digital format. It offers intuitive features, multiple platform accessibility (iOS, Android, Windows Phone), and specialized controls for a seamless task management experience.
Price: Sans the business features, Wunderlist is free, and with them, you will find:
Wunderlist Pro @ $4.99/month or $49.99/year
Wunderlist for Business @ $4.99/user/month or $49.99/user/year
Recommended Articles
This has been a guide to a task management application that helps us manage our daily to-do lists so efficiently that would contain all kinds of features. These are the following external link related to task management applications.