Updated June 12, 2023
What is Lean Six Sigma Black Belt
I am sure that in your world, before stepping into the corporate circle, a black belt would have only meant that you are an efficient
Karate Kid! Making your moves correctly and progressing your way through from the menial white belt tied up tight around your waist to the prestigious black belt, the highest honor that gives you the status of an expert in this form of martial arts. While even in Karate, a black belt doesn't signify that your learning experiences halt there, it always offers you many more accelerated opportunities to face the best in its class and excel at those challenges.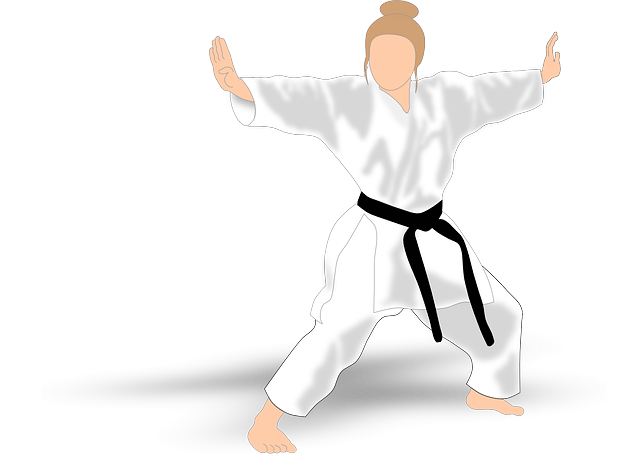 Image source: pixabay.com
Now that you're up to speed with the term "black belt", it's easy for you to grasp why the certifications belted out by Six Sigma and Lean Six Sigma hold the names of these karate belts. Each belt gives a certain level of education and knowledge to the candidate, and this candidate is then eligible to lead improvement programs and to practice or avail of certain privileges of great knowledge within the corporate world. We will see more about the need for a Black Belt and how exactly you can find your way to wearing one. First stop, what is Lean Six Sigma?
Let's Talk About Lean Six Sigma
Blending the two specialisms of Lean and Six Sigma into a methodology that aims at a collaborative effort toward business performance improvement and the creation of an effective and efficient overall business structure. Lean Six Sigma is a methodology that indulges in the systematic removal of waste from value streams (workflows) by eliminating non-value-adding processes and activities.
With Lean's waste elimination and Six Sigma's removal of defects to ensure quality, these characteristics amalgamate to produce a winning formula for any business strategy. The waste is called "muda" and represents wastes in the following areas: (also, TIMWOODS)
Time
Inventory
Motion
Waiting
Over-production
Over-processing
Defects
Skills
Holders of Lean Six Sigma Black Belt certification are methodology drivers when it comes to the implementation of high levels of Lean Six Sigma practices. They often lead the project that undertakes the task of improving process performance which finally trickles down to improving different sorts of business problems.
While we call these Black Belt holders as leaders, their influence is also dusted towards their team members and immediate colleagues. This lean six sigma Black Belt certification even ensures that the factor of "people" is taken into consideration and not only limits this aspect to process and procedure.
While all the different belt holders are made aware of the basic step-by-step approach or phases of the Lean Six Sigma Black Belt project undertakes, it's obvious that I include this lesson right here before you go any further. Having been armored with Six Sigma, this methodology will be really familiar, so let's have a quick go-through. The approach undertaken with Lean Six Sigma is the starting point for even the Black Belt holders and is called DMAIC (pronounced: duh-may-ik):
Define – The project is defined in this stage, and a project charter is created, demarking the exact notions of the project and its objective(s). The project charter defines the problem that the project intends to solve. Other necessary information with the charter is the bottom-line metrics, the team members involved, and the scope of the project.
Measure – The idea of this phase is to determine in quantity the current baselines for the project so that it can form the basis of measurement of improvement once the project is completely executed. The gap is recognized between the current and expected standards of the business. Here the team collaborates and decides on what needs to be measured and the way to measure those elements.
Analyze – In this phase, the root cause of the problem is identified, and the level of current damage is also analyzed. Once identified, the root cause is validated before further actions are levied upon the project. Methodologies, such as the 5 Whys and Ishikawa diagrams, are used to find out the root cause of the problem in question.
Improve – This phase helps the team to identify, test, and implement a selected solution to the problem identified in the previous stage. For this phase, the solution can be implemented either partly or in whole. For the Improve phase to achieve success, it's important to identify solutions that are creative, feasible, and scalable to the business. These solutions can be brought to life through techniques such as brainstorming and Six Thinking Hats.
Control – This phase is the monitoring and maintenance phase that makes sure that the success we plan on achieving is consistently inflowing. Sustainability is targeted in this phase. Documents are updated, and set guidelines are put in place so that a process change is thoroughly implemented across all departments, and new introductions are relayed correctly as information across the organization.
What You Are in for? Scope of Lean Six Sigma Black Belt
Now in a nutshell, you know exactly what you're up to. While carrying out these phases is not as easy as the descriptions of them, acquiring a Black Belt in Lean Six Sigma opens the doors to new and exciting techniques that can, by all means, help you to maneuver and scheme through these phases easily, ensuring maximized success and optimum results.
Lean Six Sigma, as mentioned before, evolved from two separate process methodologies, Lean and Six Sigma, both aimed at tackling different industries. The benefits of both, when put together, can expand the scope of its reach. Earning a Black Belt in Lean Six Sigma can skyrocket your existing career and can make you a recognized figure if you're willing to go for it and bring about business improvements. The level of training provided to the candidate wishing to pursue a Black Belt is enormous and can make you an immediate choice in the case of job opportunities in the upper management of large organizations. Undergoing such training would require the candidate to ensure that they commit thoroughly and possess high levels of energy to see the training through. Well, of course, a black belt doesn't come that easy.
Job Opportunities
The job profiles that can catch your eye once you entail yourself in Lean Six Sigma Black Belt include Lean Six Sigma Black Belt Manager, Quality Manager, Operations Manager, Quality Assurance Manager, Process Improvement Manager, and many more. This Black Belt provides you with the additional feather in your hat that can take you places and provide you with opportunities galore.
The remuneration offered too is high as the job description would require you to have more than a qualification, an aptitude to carry the weight of a Lean Six Sigma Black Belt certification. The job can be rigorous and would certainly require a tough and highly determined individual to deal with varied personnel and get work done.
So, What You Need to Know
A complete in-depth training to acquire a Lean Six Sigma Black Belt will require you to know the following things:
Knowledge from the previous levels of training, that is, Six Sigma Green Belt or Lean Six Sigma (Master Certificate in Six Sigma). The concepts you learn builds upon the previous concepts and take them a notch higher into the vast expanse of optimized quality and methodologies.
That you're in for leadership and managerial training and specialization in these.
Your way about with complex process-related calculations.
Understanding how to identify, validate, and address issues and problems within the systems and workflows.
That Black Belt holders are usually coaches and mentors to Green Belt holders of the stream. This is a key aspect of Lean Six Sigma as it promotes the passing down of principles and best practices to all strata of the business organization.
Making the Most of the Black Belt
Maintenance of the Lean Six Sigma Black Belt is essential to any individual in the business. Commitment to keep the education ongoing in order to keep your knowledge up to date and make sure your skill set is continuously updated at all times.
There are education units called Continuing Education Units (CEUs) that need to be undertaken by Lean Six Sigma Black Belts within a specified interval of time (normally 3 years) to be re-certified. This keeps the certification valid and keeps the individual aware of all the new methodologies and ideas shared within the Lean Six Sigma community.
Skill Set
There are a set of skills that you will need and will, in fact, prove to be beneficial to you once you're on your way to being Lean Six Sigma Black Belt certified. These skills aren't needed in any particular order, each one being essential to the candidate in line for this prestigious Black Belt. So, in no particular order, we have the following essential skills:
Passion – Lean Six Sigma Black Belt holders are passionate individuals who strive to get the work done, with the highest level of quality. These are self-motivated, determined, and positive personalities on the whole. These individuals are expected to be strong persons who can pick up a team when things go astray from the project goals and objectives. Go-getters come across as suitable candidates as they possess and showcase their zeal toward the tasks or projects undertaken. They are ever excited about the activities and find new and innovative means and ways to ensure project success.
Communication – Candidates possessing amazing communication skills can surely get their word over to the opposite person in the clearest and most precise way. Lean Six Sigma advocates teams, and within teams are team members. Effective communicators can make exemplary Lean Six Sigma Black Belt holders to these team members. Essential tasks that Black Belt holders are entrusted with include coaching, mentoring, and training to other team members. To complete this task, these individuals must ensure that whatever they present or speak is understandable and clear to the attendees of pitch meetings and project update reviews.
Team Leader and Team Player – Leadership is a needed skill for team and project managers. Managing a team isn't as easy as it looks and needs a dedicated individual whose people skill is at par and who is devoted to the upliftment of the team and its members. An individual who works well with a team is needed to take the reins when it comes to managing team dynamics.
Result Orientation – With their heads in the game and eyes on the goal, Lean Six Sigma Black Belts are enthusiastic persons with a focus on the results obtained after the implementation of the creative solution. These individuals are expected to bring about tangible results for the business that can be monetized for company benefit.
Technical Expertise – A Lean Six Sigma Black Belt candidate doesn't need to be an engineering or professional degree graduate, but having that kind of expertise can benefit the business and sector they are aiming for. Tech-savvy profiles are valued by employers in any comparison while hiring for top positions.
Project Management – Project management basics and fundamentals can be boons to your career once you attain the coveted Black Belt. Project management skills can help you overcome all the perplexities and obstacles you encounter with regard to scope, scheduling, collaboration, and much more. Keeping track of all these is essential.
Customer-centric Approach – Black Belts are the ones who keep customer views and demands in mind while working towards a project or even while scoping a project related to a problem. Now, customers can be internal as well as external, and dealing with each requirement coming from them is important for a project manager with a Lean Six Sigma Black Belt.
Change Management – Change is the only constant in a project or even a job role. An individual looks for a change in every task or process. Opportunities for improvement and change need to be tapped into, and being a Black Belt encourages such behavior and approach in the business. After all, business improvement is the crux of Lean Six Sigma.
Business Acumen – Black Belts are not only quality and business improvement managers but are business leaders interested in contributing to a business' growth. They should have the business knowledge and should join the dots between projects undertaken and desired business results.
Fun – An individual who loves to have fun and enjoys work will motivate others and spread the goodwill to all within their peripheral view.
These skills aren't exhaustive to this list. They can include personality and professional skills such as integrity, knowledge of Six Sigma, TQM, ISO, and other leading methodologies, work experience, and much more.
Once you're clear about this, your next step would be to enroll in a globally recognized forum for Lean Six Sigma Black Belt certification. Many institutes all over the world support the lean six sigma black belt training for this certification, and choosing the right one will include thorough research and counseling on them.
If you liked this article and this has made you recognize your further career goal, do share this article with your colleagues and friends and improve how the world sees businesses and corporate life. Enjoy!