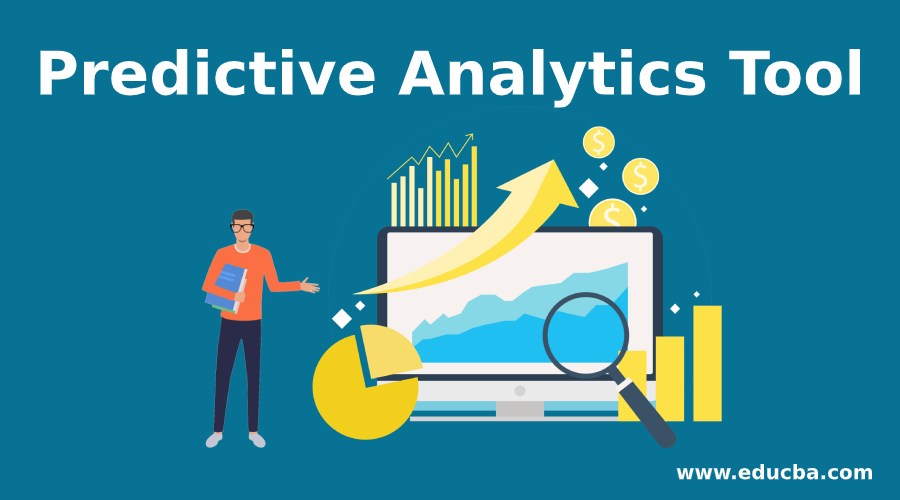 Introduction to Predictive Analytics Tool
A predictive analytics tool uses existing data stores to predict a number of things like how to retain customers on an e-commerce site with techniques to increase your revenue base in a substantial manner. By utilizing patterns in consumer behavior and previous trends to access marketing, sales and business strategies, a predictive analytics tool can create plans for specific times/duration to increase profitability and success.
Predictive Analytics at Work
Consumers are at the heart of any brand/ organization. Understanding their behavior and choices can help determine their future actions, thereby helping brands create customer profiles based on in-store activities, purchase histories, and demographics. That is why a predictive analytics tool helps to eliminate the uncertainty of making these decisions and, in the process, create campaigns that understand customers and their needs in a much more enhanced manner as well.
Though they do not guarantee 100 percent success, new technologies can help brands to adapt to changing consumer needs in a much better manner than before. This article highlights some of the best predictive analytics tool, that helps empower a brand in more ways than one.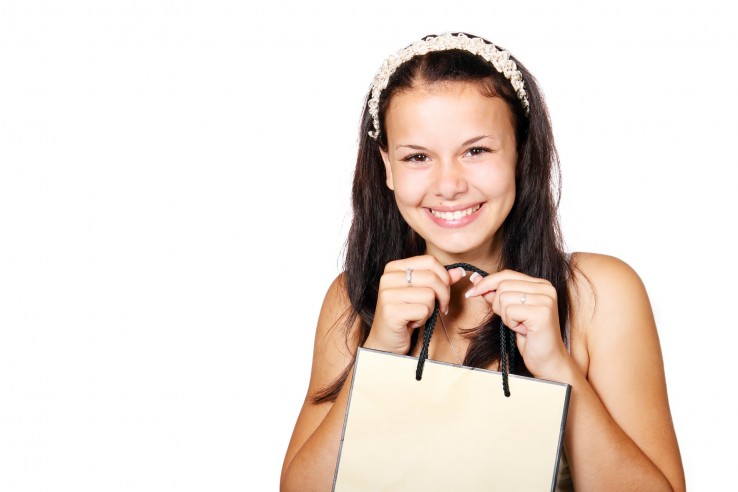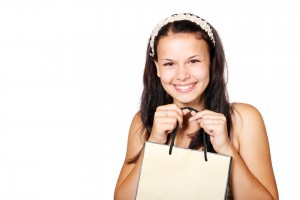 Open Source Predictive Analytics Tool & Platforms
Following are some open-source tools & platforms given.
SalesPRISM
A customer pattern recognition tool from Lattice, SalesPRISM, helps brands to collect data about sales and predict potential sales leads. Every brand has a lot of data about customers, and by using factors like CRM data, site traffic, and sales history, SalesPRISM also analyses external data like LinkedIn activity and LexisNexis reports.
In addition, this tool also generates leads for the sales team, along with providing guidance on approaching customers based on past records and success rates. As this tool uses the data that a brand already possesses, it can be one of the most helpful predictive analytics tools in the market.
Terracotta in-Genius
A predictive analytics tool, Terracotta In-Genius, helps a brand to speed up the process of data analysis by moving it into RAM. Predicting data processing requirements in the IT industry requires a lot of speed, and that is why Terracotta In-Genius is a great analytic tool that relies on Terracotta' BigMemory 4.0 platform.
The tool transfers data for high transaction applications into a stream of distributed RAM as opposed to working out of slower data storage drives, making the process of data management faster, simpler and easier. For example, this tool is really effective in tracking the difference in data transactions in case there has been a credit card fraud. By analyzing data patterns, this tool can predict attacks and help in preventing them in an effective manner.
Medalogix
The healthcare industry is evolving at a rapid pace. With so many diseases and health care concerns, the number of patients and hospitals are increasing in a fast manner. This means that hospitals have to use data in an intelligent manner so that they can take care of maximum patients while utilizing resources in a systematic and resourceful manner.
This is Medalogix helps the healthcare sector to determine future costs in a proper manner. It is always difficult for a big hospital to determine the risk of readmitting a patient while at the same time know the duration of the patient stay. Medalogix helps hospitals make smarter choices about patient stay by analyzing patient records as well as treatment history at other healthcare facilities. This helps healthcare professionals to create better plans and strategies as they know how many patients will return for further treatment on the one hand and those that will stay at the hospital post-treatment.
The Real-time Operations Analytical Result
A security predictive analytics tool, the real-time operations analytical result tool is a lifesaver for big brands and organizations. Today smartphones and tablets have evaded almost every aspect of our life, both professional and personal. In addition, offices use big data systems to examine data of massive size, and this, in turn, opens them to a lot of security concerns. While security risks and anomalies can be predicted, it is still very difficult to predict device-specific security threats.
That is why the real-time operations analytical result tool helps the organization to search specific smartphones, tablets, and desktops for unauthorized access. This tool can track unethical practices like the use of hard drives/pen drive to copy data. In addition, the real-time operations analytical result tool can also predict the effect of such things on an organization or how it can impact the productivity of an employee.
Medio Platform
E-commerce platforms are today an integral part of multiple brands and organizations. This means that brands will have to contribute a substantial amount of their time in understanding the customers and their habits on e-commerce portals. With big platforms like Amazon and Flipkart, understanding the needs and habits of the customers will go a long way in helping a brand to create a comprehensive e-commerce strategy.
Many people know that Google Analytics is a good know tool that helps a brand to understand and analyze visitor patterns to a particular website or e-commerce portal. Media Platform goes a step ahead and helps brands to analyze the problems related to customers leaving a website. (The company has even termed a term called customer as a manner of understanding the behavior of customer segments/clusters).
The purpose of this tool is to ensure corrective action. When a brand can determine why a customer is leaving a website or why a particular segment of visitors is staying on a particular section of the website, they can use the relevant data to create a much more enriched and user-friendly website. A website that is created using these inputs will help a brand to understand the needs of their online customers in a much enhanced and productive manner than before.
SAS Text Miner
Data is what makes a brand get ahead of its competition. However, it is close to impossible to sift through a lot of data in a short period of time. That is, a SAS text miner can help brands to understand and categorize data in a much simpler and easier manner.
With the help of SAS text miners, users can examine large documents and categorize them according to their requirements. In addition, this tool also helps to correct spelling mistakes and, at the same time, list terms that require more focus and attention.
For example, Text Miner can analyze the complaints data of a large company and determine the trends that can, in turn, help the brand to resolve major issues faced by the customer. Further, this tool can be really effective in approaching new customers, predicting and solving future complaints, and create a support base for customers in an effective fashion.
TIBCO Software
Understanding customer behavior has always been an important aspect of the success of any brand/ organization. The predictive analytics tool in TIBCO software can effectively help brands to understand data in a much better manner, thereby enabling them to make smarter business decisions.
By using these analytical tools, brands can anticipate customers' trends and create campaigns that have an assured success rate. By targeting customers by using custom messages and promotions, the sales team can effectively use the tools in this software for better customer management. In addition, Spitfire offers variable pricing and a free trial as well.
Toovio
Rather than depending on marketers to analyze customer data, Toovio relies on prediction algorithms to create custom reports based on client data. This, in turn, allows them to understand the success and failure of their individual campaigns. By leveraging predictive analytics and modeling, this tool helps the sales team to understand the shopping patterns of customers, thereby improving conversion rates, especially on digital promotions.
This tool also offers custom segmentation that is based on customer usage and spending patterns. The pricing of this tool is based on the number of profiles used and average decisions; therefore, each brand can choose according to its own requirement.
ElementOne
A marketing analytics platform, ElementOne uses tools like strategic marketing planning, geographic market analysis, predictive segmentation, and messaging to help brands connect with their target audience in a simplified and successful manner.
By using a mailing address, phone number, and email address, ElementOne creates real-time, interactive insights about how customers would react in a particular situation. Further, brands can segment their audience based on predicted behavior at the household level. The pricing of this tool depends on the level of service and customization as required by the brand.
MyCityWay
By using an intelligent local search and discovery platform, MyCity Way provides brands, both local and global brands, an opportunity to create and launch their own mobile apps. These apps help brands to generate their own referrals and build brand loyalty as well. Effectively combining user intent, location, relevant timing, profiling, and social graph, MyCityWay helps brands to target and segment their customer base in an effective manner.
Further, this tool also offers businesses a suite of mobile marketing tools as well. An important predictive analytics tool, MyCityWay, is something that every brand must consider because mobile phones are an integral part of the marketing strategy of any brand/ organization.
Lattice
Another great predictive analytics tool, Lattice, provides immense insights into sales so as to help brands market their products in a much better manner. By using this tool provided by Lattice, brands can easily find effective tools to convert their leads into sales. By taking into account customer behavior and contact profile information, Lattice can find out the buying patterns of the customers, enabling brands to make wiser choices. The pricing for the lattice tool is based on the number of sales users, the number of modeling users, and data volumes.
Optimove
With so many brands available in the market, it is increasingly becoming different for many of them to stand out from the crowd. That is why personalized marketing campaigns are gaining a lot of prominences as they are a new and effective way of reaching out to the newer target audience.
With Optimove, brands can obtain and analyze data to create campaigns that are targeted towards a particular section of the audience. By using advanced learning algorithms, Optimove applies behavioral data to the user segment so as to enable brands to create campaigns that are direct, personal, and effective. By creating personal connections with customers, Optimove allows brands to focus on the unique needs of their customers, thereby resulting in better retention and engagement of both current and new customer base.
Viralheat
Social media is today a very powerful tool and can have a lot of impact on the marketing strategies of a particular brand. With social media channels like Facebook, Twitter, and Instagram, the reach of a brand are literally limitless.
A good social media strategy with constant engagement can help a brand reach out to many online visitors in an engaging manner. With the help of Viral heat, predictive analytics can be used to understand the social behavior of the target audience.
This tool turns posts, like and other aspects of social media into hard data, thereby enabling brands to predict and gain insights into their online customer base. An effective tool to reach out to online customers, this tool can help brands to use social media to empower and grow their brands in an effective fashion. While it is not a hundred percent guarantee of showing future customer trends, they are effective in helping you make decisions that are based on clear facts and data.
With growing competition, it is very important that brands use tools that can help them forge ahead in a successful and effective manner without losing track of the goals and objectives. It is one of the best ways in which brands can reach out to their customer base. As data is almost limitless in this world, using this one can go a long way in helping brands to make sense of it in a systematic and proper manner.
Recommended Articles
This has been a guide to the Predictive Analytics tool. Here we have discussed a brief overview with 13 open source tools and platforms of Predictive Analytics. You may also have a look at the following articles to learn more –