Learn from Home Offer TAKE THIS BUNDLE
ADOBE PHOTOSHOP Course Bundle - 21 Courses in 1 | 3 Mock Tests
This Photoshop Certification includes 21 courses with 87+ hours of video tutorials and Lifetime access and several mock tests for practice. You will also get verifiable certificates (unique certification number and your unique URL) when you complete each of the 21 Photoshop courses. This course is for you to learn professional web designing and image editing using Photoshop.
TAKE THIS BUNDLE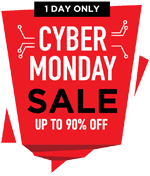 * One Time Payment & Get Lifetime Access
What you get in this ADOBE PHOTOSHOP Course Bundle - 21 Courses in 1 | 3 Mock Tests?
87+ Hours
21 Courses
Mock Tests
Course Completion Certificates
Lifetime Access
Self-paced Courses
Technical Support
Mobile App Access
Case Studies
ADOBE PHOTOSHOP Course Bundle at a Glance
---
| | |
| --- | --- |
| | |
| Courses | You get access to all 21 courses, Projects bundle. You do not need to purchase each course separately. |
| Hours | 87+ Video Hours |
| Core Coverage | Photoshop, Logo Designing, Designing Applications, Brochure Designing, Designing Flat UI Elements, Professional Jewellery Designing, Web Designer, Website Layout Design, UI Designing, Automobile Designing, Computer-Based Illustrations, Pattern Making Magazine, Designing |
| Course Validity | Lifetime Access |
| Eligibility | Anyone serious about learning Photoshop and wants to make a career in photo editing |
| Pre-Requisites | Basic knowledge of using Adobe Photoshop |
| What do you get? | Certificate of Completion for each of the 21 courses, Projects |
| Certification Type | Course Completion Certificates |
| Verifiable Certificates? | Yes, you get verifiable certificates for each course with a unique link. These link can be included in your resume/Linkedin profile to showcase your enhanced Photoshop Skills |
| Type of Training | Video Course – Self Paced Learning |
ADOBE PHOTOSHOP Course Bundle Curriculum
---
To make things easy for you, here's a comprehensive Photoshop course. You need to invest around 87+ hours to complete this all-in-all course with 21 subtopics, Projects. Before we ever talk about the target audience, FAQs, let's look at the course curriculum in detail –

Goals
As we all know that Adobe Photoshop is the most basic software for all image editing projects and works. This is a raster-based program that helps beginners as well as professionals to create or edit 2D images after they have been shot or taken. We can also perform digital paintings and some other cool after-effects on Photoshop.  Photoshop is the oldest program to be introduced by Adobe and today the latest version of the program can create 3D objects and paint them live as well. The goal of this training is to create a base among the learners who are into graphic designing and print media.
Objectives
Although, Adobe Photoshop is a very lengthy and complex program to understand fully. But, this training will help the learners to create a bridge between the learners and the program. The program has three main sections which include both theoretical and practical lessons on Photoshop. This software is so useful for any artist who is into the field of image editing and graphic design. The learners can choose from a wide career option such as Photoshop Operator, 3D Visualizer, UI Designer, Interior Designer, Architect and many more career paths in the same field.
Course Highlights
The course is divided into three main sections which have lessons based on theoretical and practical projects both. The 1st section includes four theoretical chapters, while section two contains one theoretical chapter and the 3rd section contains three theoretical chapters. Let us take a look at each chapter one by one:-
The 1st chapter is based on a beginner's level of understanding. Starting this lesson we study the introduction of Photoshop, creating a new page on the software. Learning tools such as Move tool, Selection tools, Lasso Polygon Magnetic tool, Magic wand quick selection, Spot healing tool, And different examples to create magazine covers, clone stamp and other artworks.
The next chapter is based on advanced learning about Photoshop. Some of the topics covered in this lesson are an introduction to Adobe Photoshop CS6, Crop Tool, Perspective Crop Tool, Slice Tool, Eye Dropper, Ruler Note And Brush Tool, Healing Brush Tool, Patch Tool, Content Move Tool, Brush Tool, Clone Stamp Tool, Eraser Tool, Gradient Paint Bucket Tool, Blur Tool, Smudge Tool, Pen Tool, Text Tool, Liquefy Filter, Gaussian Blur, and Cloud Filter Tools.
The next chapter is based on Photoshop Effects Revisiting. Topics Covered In This Lesson Are Basic Concepts Of Photoshop, Photoshop Effect, Dispersion Effect, Pen Tool Clipart, Text Effects and Logo Design.
The next chapter is based on Photoshop 2019. The topics covered in this chapter are Transform tool; Undo command and workspace, Blending mode preview, Brush and Frame tool, select subject, advanced selection and 2D to 3D conversion.
The next chapter is based on 3D in Photoshop Tutorial. Some of the major topics covered are 3D features and 3D Window Overview, 3D extrusion, Lighting System and Materials and textures.
The next chapter is based on Digital painting in Photoshop. Topics covered in this lesson are Gradation, a one-point perspective, create characters, and create your storyboard, Side Face and Creating Hand.
The next chapter is based on Photoshop for Web designers. Topics covered in this lesson are understanding the interface and using Photoshop Tools.
The last theoretical chapter is based on Photoshop Tools Revising. Topics covered in this chapter are Photoshop tools and the use of shortcuts.
Project Highlights
The course has many practical examples included which will help the learners to master the program. Some of the major course highlights are given below:-
The 1st project is based on Print design and Business card. Topics covered in this lesson are Fundamentals of print which have topics like color modes, resolution, image print and set up of a new document. It also covers learning to design a business card.
The next project is based on designing an application for android. Topics covered in this lesson are starting design, designing the App, creating buttons and creating current cases.
The next project is based on Logo Designing. Topics covered are Drawing Logo, Drawing Lion, and Creating logos with strokes and colors.
The next project is based on professional jewelry designing. Topics covered are tools and shapes used to create designs. Creating simple and traditional jewelry.
The next project is based on designing the user interface. Topics covered are designing a music player interface, adding icons, working an options menu.
The next project is based on website layout design. Topics covered are website layout, placing logo, learning navigation, banner, and body selection and creating baskets and footer.
The next project is based on Digital illustrations and the mermaid. Topics covered are research, basic steps, corals, plants, starfish, fish, the mermaid, coloring and texturing and shading.
The next project is based on creating book cover designs. Topics covered are setting the file, creating the cover for drama novel, horror mystery novel and classic stories.
---
Certificate of Completion
What is Photoshop?
Photoshop is a graphics editor software which is one of the top software developed by world-famous software tycoon Adobe. Photoshop was created in the year 1988 by Thomas and John Knoll. Since then it has become a trademark in the field of graphic designing. Beginners to professionals across the globe are using this software for editing and designing. Photoshop provides different tools and features for photo editing, image creation, and graphic designing. It is the industry-standard editing software for long years and the word Photoshop has become a verb. People commonly use the word Photoshop for image editing.
In addition to raster graphics, Photoshop provides features to edit or render texts, vector graphics, video, and 3D images. Also, many plugins are available with Photoshop which can be run inside it and offer many enhanced features. Photoshop is made to work well with other applications of Adobe like Premiere, Illustrator, etc. Also, Photoshop files can be easily imported to other software like CorelDraw, fireworks, etc.

Industry Growth Trend
The global computational creativity market size to grow from USD 204 million in 2018 to USD 685 million by 2023, at a Compound Annual Growth Rate (CAGR) of 27.4% during 2018–2023.
[Source - MarketsandMarkets]
Average Salary
Average Salary
$17 per hour
The average salary for a Graphic Designer is $17.05 per hour in the United States.
[Source - Indeed]
Which skills you will learn in this Photoshop course?
Photoshop is a master software that can be used for many applications and provide many features for users. We can learn different skills using this and it's a very user-friendly software that provides distinctive tools and options to enhance your creativity. Some of the skills we can learn from Photoshop is listed below,
Logo designing
Brochure designing
Designing Flat UI elements
Jewelry designing
Web designing
Automobile designing
Computer-based illustrations
Pattern making
Magazine designing
Photoshop is incredible software for graphic design, but there is certainly a lot to learn for new designers, and there's always more to learn for experienced professionals. The creativity of the individual also plays an important role in the final result along with these skills.
Requirements / Pre-requisites
Willingness to pursue a career in Graphic design: A passion for graphic designing, editing, arts, etc. is a must before learning Photoshop. If you are willing to get a career in this field you can learn the software with full confidence and interest.
Basic knowledge of Computer: You just need basic knowledge to use a computer before start learning this Photoshop course. Try to learn basic lessons to manage the computer before start using Photoshop.
An updated version of Photoshop & personal computer: You can use any version of the software for learning it. But using the latest version will always keep you updated and provides the latest features and tools. Another important requirement is a high-quality personal computer that will get well with the software. The following are the requirements that are handsome to work on,

2 GB RAM or above
500 GB Hard Disk or above
Any Intel processor is other than the Celeron or first and second-generation products.
Target Audience
Software Professionals & Developers: Software professionals and developers use Photoshop for graphics designing, UI designing, etc.
Students & professionals of Animation field: Animation is another field that uses this software for 3D imaging and editing. Students who want to enter the field of animation should learn Photoshop to improve their skills.
Web designers: Web designing is another area which uses Photoshop for web designing and website layout illustrations
Digital marketers: Digital marketing plays an important role in the current online markets and many professionals are entering this field for a career. Knowledge of image editing, designing will be an added advantage for those aspirants.
FAQ's- General Questions
Why should I do this Photoshop certification course?
If you're asking this question, probably you haven't gone through the curriculum. A student who is willing to pursue a career in the field of image editing, graphic design, animation, etc. should do this course since Photoshop is the basic tool used in all these applications.
I don't have a background in graphic design, can I do this Photoshop course?
The answer is yes. You can learn this course with a basic knowledge of computers. You will be provided with basic to advanced lessons of graphic design here.
Would this Photoshop training course help me in my career advancement?
Skills and technology along with your creativity will always boost your career growth. Through this course, you can improve your skills and knowledge and which helps you to attain a good position in your career.
What version of Photoshop do I need for your tutorials?
You can use any version of the software for learning it. But using the latest version will always keep you updated and provides the latest features and tools.
Sample Preview of this Photoshop Course
---
Career Benefits
The Adobe Photoshop program is a master software that can transform an ordinary picture into an attractive masterpiece. By knowing all its features you can find several career opportunities in different fields, from photography to graphic designing. Most of the applications related to photo editing, design, and printing use Photoshop tools for their projects.
By learning advanced skills & techniques of Photoshop you can get good jobs in reputed companies with industry-standard salaries and benefits. Also many other professionals like web designers, Video editors, Digital marketers, etc. can also learn from this Photoshop certification training and it will be an added advantage to their career.
We already discussed different platforms where Photoshop is used and with this Photoshop course, you can learn all the features of Photoshop and will be able to perform well in your specialized area.
Photoshop Course Testimonials
Advanced Photoshop Training
I found the Photoshop course very informative and helpful although I work mainly on architectural plans I will be able to use a lot of the techniques on these also. There is always 'more' to learn so I will be looking for another course to complete.
Linked
Rosemary Swain
Excellent Photoshop Certification!
This Photoshop course covered all the basics. It was wonderful! I've been doing Photoshop for a while and I managed to get up to speed to know all the tools needed to start something. Although the accent sometimes is not understandable, the examples itself spoke for themselves. I will check out the advanced ones!
Linked
Mark David D. Generator
Photoshop Course
Photoshop certification was easy to understand. Should be practiced due to several issues to remember. It is a good course with basics and advanced information in general. It takes a little bit more time due to writing notes to submit live on the Photoshop platform. Photoshop is a well known graphic design platform used for several subjects and well to contribute to business life. No need for prerequisites to understand the course as eduCBA has good instructors.
Nabil GEBEILY
Photoshop training review
Very interesting and helpful Photoshop course! Detailed and thorough explanations of the various aspects of photoshop. All the tutorials were helpful and the tutors explained the steps very well. This is a great guide for all the beginners wanting to learn the basics of photoshop and have no clue as to where to begin. I did not have any knowledge of photoshop and now I can confidently say that I will be able to work with it. Highly recommended!
Linked
Ravneet Gill
A nice course on photoshop
This Photoshop training course provides a nice introduction to the basics of Photoshop. Although it doesn't go beyond the basic tools it does provide a good start for beginners looking to explore this powerful and versatile software. The course approaches Photoshop primarily from a designer or illustrator's perspective. Overall this course is a good way to get started.
Linked
Jacy Eisold