Behavioral Job Interview Questions and Answers
Why are behavioral job interview questions being asked in an interview? Because companies value performances and not sweet talk! Yes, communication is of utter importance, but performance is the most significant indicator of a potential employee's worth.
Performance can be termed 'behavior in a key situation that directly or indirectly affects a company's return on investment'.
So, if 'behavior in a significant situation' is not being judged in an interview, the interviewer wouldn't be able to understand how valuable the potential employee would be if hired.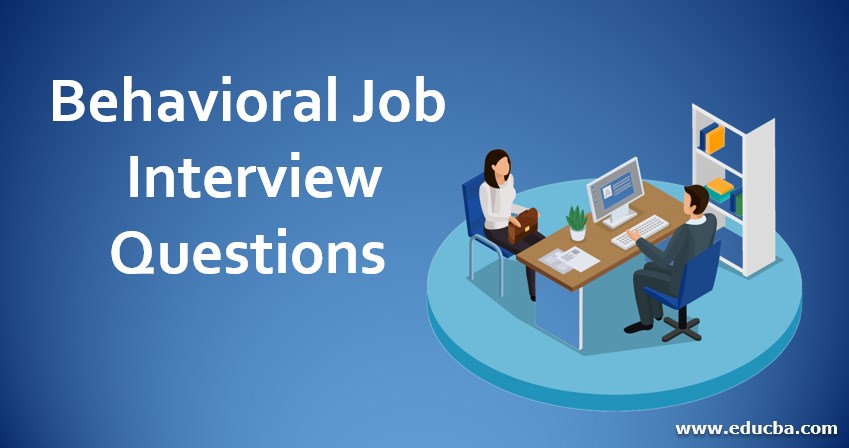 This article will look at a few of the famous behavioral job interview questions and give a pep talk about how to handle them. Some are tricky, and some are significantly easier than being thought.
You would also get guidance about how to handle any behavioral job interview questions in an interview. If you read this article, you would get a comprehensive idea about what to do when facing behavioral job interview questions, and you will eventually get better at facing them.
Let's begin.
The foundation behind behavioral job interview questions
Usually, there are five types of behavioral job interview questions that are being asked. We would start talking about them in a minute. But for now, we need to give a bit more info about behavioral job interview questions to create the foundation.
Always remember that behavioral job interview questions are basically about your past performances and capacities. So, the questions would typically revolve around things that you did in the past, in your past companies, in your past project, etc.
Be prepared. The behavioral job interview questions would be on the past, but the rationale of asking you questions about your past is to test you about your future.
What if they hire you and you don't have the qualities and capacities they seek to have in you? What then? That's the reason they test you by asking you one or several behavioral job interview questions in an interview.
If you're prudent enough, you would prepare yourself beforehand about behavioral job interview questions and will become a star performer in an interview.
Five types of behavioral job interview questions and how to deal with them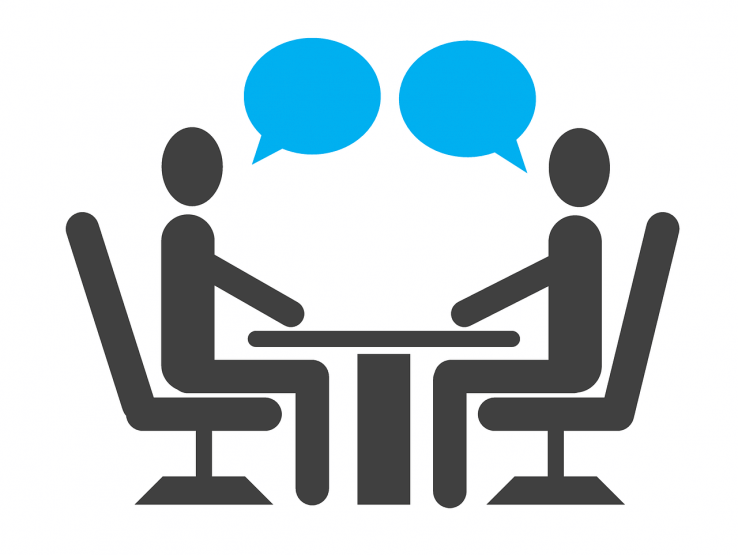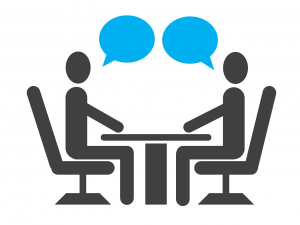 Image source: pixabay.com
There are five types, basically. If you prepare them well, you are done.
Failure interview questions:
Most interviewers love to wear black hats and have a sneak-pick of your experience. So how would they have a closer look? Simply by asking you questions about your failures, sometimes your biggest failures.
They will ask you like –
"What was the biggest failure in your past job, and how did you handle it?"
"Tell me about a team project you worked on, and it failed drastically."
"What do you regret doing in a project that you don't want to repeat in any future project?"
The best way to deal with these sorts of behavioral job interview questions is to accept the questions upfront. Be prepared in advance about these failure questions and tell the interviewers that the biggest failures have led you to your greatest successes.
Tell them by example that how you showed leadership in the team even when there was little or no hope for turning it around. Make sure you're not taking the channel of falsehood to answer the question.
That's why it's very much necessary to prepare yourself in advance for these kinds of typical failures questions.
There's an issue while answering these failure-related questions. You have to tactfully manage the failure while highlighting your leadership trait to turn it around. If you emphasize more on the failure, you will fail to create an impact on the interviewer.
Avoid all phrases like "couldn't be", "impossible", "failure"; rather, use phrases like "challenges", "possible", "success rate", etc. No matter what you say, your theme of talk should tend toward positivity and emphasize your role in the project's success.
Don't forget to appreciate the effort of your project members as well. As a whole, you need to create an impression that you're the perfect person to take charge of the position you're giving the interview for.
Handling Conflict Interview questions:
Handling conflict is one of the greatest skills ever in a professional arena. Thus, the interviewers want to know how you handle conflict. And the best way to know about the conflict for them is to ask you for real-life examples.
They will ask you questions like –
Tell me about a situation where you had handled conflict well.
If you were in a situation where you need to handle a tough boss, how would you do it and make the project successful?
When out of a sudden, one is asked these questions, the mind may get blank. So, it's prudence to prepare for the role-play questions. Know the basics of conflict management and write down a few incidents in your journal to remember them well.
Add a few words to your depiction of events so that you can highlight your role in it and then answer. If any question is being asked about the future or a situation, link it to past experience. It will create more impact, and the interviewer would be able to trust you.
Problem Solving Interview questions:
Business exists only because there are problems. Without problems, businesses can't exist because business is another name for providing solutions to those who have faced the problems.
So, any business needs someone who is excellent at solving problems. But how would they know that about you? They will only be able to figure out just by asking you questions in the face-to-face interview.
People call it situational analysis when they go out and carry out the exact thing they would do in an actual situation. So in problem-solving interview questions, the interviewers will put you in the situation to analyze how good you're in problem-solving.
The questions they may ask –
Give me an example where you used your critical thinking to come out of a crisis situation in your previous organization.
Tell about the 3 biggest challenges you faced in your professional career and how you used your creativity to come out of those.
You can best handle these behavioral job interview questions to showcase creativity in everything you present in the interview. Pay close attention to the project you present, the resume you show, and the way you represent your achievements.
Remember, everything counts. Of course, you need to prepare beforehand for the situations you would tell about, but the most important thing is your walk should match your talk.
Teamwork Interview questions:
Teamwork is very important if any organization wants to pull a successful project. How the team members mingle with each other, how they focus on their strengths without sacrificing the strengths of others, how they ensure that they create synergy out of the teamwork and how they would under promise and over deliver in any given projects are the concerns any organization has.
So how to understand whether the candidate is excellent at teamwork or not? Following things will clearly point out.
The candidate should be having the characteristic of empathy. If s/he doesn't understand what others feel in a given situation, it would be difficult to work with them and ensure peace.
The candidate should know how a group forms, goes through a storm, in the beginning, adjusts by applying few norms, then how they perform, and at the end adjourn. If s/he is not clear about the structure of the group, then it would be difficult for him/her to be a good team member.
The candidate should value the opinions of other members as much as of his/her own. If not, then there will be no team.
Amid the crisis, bonding is more important than saving own interest. The candidate should be aware of that.
To find out the ideal candidate for teamwork, the interviewers will ask several behavioral job interview questions like –
Tell us any situation you faced in your last company where you showed extraordinary teamwork.
How did you handle the crisis as a team during the product launch?
When was the last time you valued one of your team members' effort more than yours?
These are tricky questions, and if you don't know the basic principles of teamwork or you have never worked in a team, it would be difficult for you to answer. Instead, see the list above and use the list as a benchmark for your answers.
Leadership Interview questions:
If you're currently not in a leadership position, you may think that these questions aren't for you. But according to the 2nd Leadership Guru in the world, Robin Sharma – "If you can breathe, you can lead." So, even if you're not at any top position in a company, these questions are equally applicable to you.


Image source: pixabay.com
The interviewers want to know how you've shown leadership in the past and how you can do it now in the job. So, they will ask you questions like –
How did you show leadership when the chances of failure are high? Give us an example or two.
Do you feel inspired to do the work you do? Why?
If you were not paid to do the work you do, will you still continue to do it for contribution?
"Leadership is a great trait in professional life" – prove the statement by giving an example from your own professional life.
Leadership can be learned. And the moment you decide to let go of mediocrity and embrace excellence, you would show leadership in your work that day.
Preparing answers is well and good, but you need to make sure that you believe in leadership. The people who don't believe in leadership are the ones who think leadership is a born-talent, but it's not.
How to guide
In the previous section, you learned about five types of behavioral job interview questions and how to deal with them. This is a general guide for you to apply to any behavioral job interview questions you face in any interviews.
Let's dive in.
It's called STAR.
Situation (S): It's prudence to first understand the situation before speaking. Pay close attention to the question of the interviewer and then assess how you can shape your answers to find relevance. Always remember that the recruiter is sitting there and asking questions is because s/he wants to fulfill his/her purpose. Help him/her fulfill his/her purpose.
Task (T): Sometimes, the situation is not given; rather, interviewers emphasize more on the task at hand. While answering "task" questions, always emphasize your actions. In "situation" questions, the emphasis is on the event.
Approach (A): Recruiters like people who give answers to the behavioral job interview questions in the following way. First, they explain what happened. Then what they did. And then why they did what they did. The whole incident should be explained in brief and preferably in bullet points to ensure clarity. Remember, your approach while dealing with behavioral job interview questions is of utmost importance. Your approach decides whether you would be selected for the job or not.
Results (R): The whole world revolves around results. And as a business cannot run in a vacuum, the professionals need to create expected results to make the business going. Thus, the moment a candidate finishes his/her explanation of what s/he did and why the interviewers invariably ask – What result/s your actions have brought? When they ask that question, they're actually looking for an answer which would be specific and clarify all the doubt, like – "It increased the profit by 2.5% in that quarter" or "It reduced the overhead cost by 1% for the entire year." Thus, it's wise to keep a journal wherever you go to take note of the fact so that you can quote from there and make a strong impression.
If you follow the above four steps, it would be much easier for you to deal with any behavioral job interview questions and answers.
The best part of dealing with them is while answering the questions, you also feel yourself more than you thought you are and even if you don't get selected for the job, you feel good about yourself for the next.
Recommended Articles:
This has been a guide to the behavioral job interview questions and answers. Here are some articles that will help you to get more detail about the job interview, so just go through the link.