Updated June 12, 2023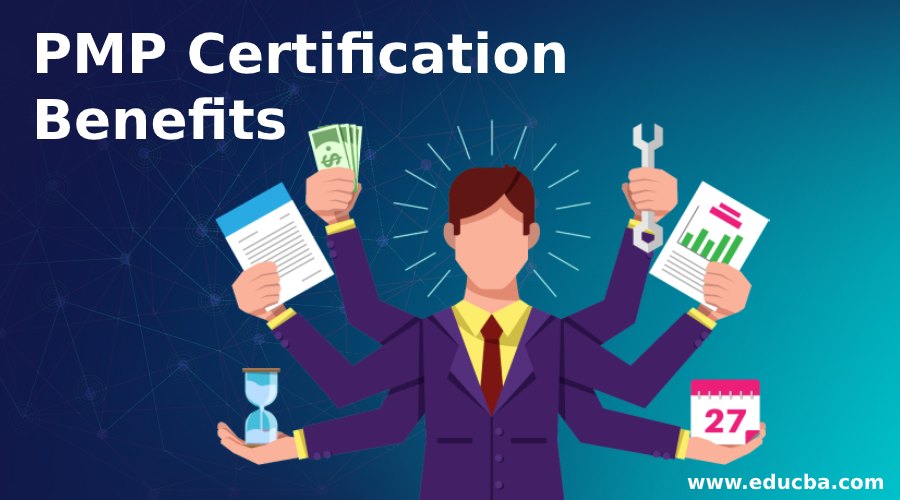 This Is All About The PMP Certification Benefits
PMP Certification Benefits: People often describe project management as a tough job that requires bringing together such a complex set of skills and capabilities that it is beyond the reach of mere mortals like us. However, one adopts a more realistic view and makes a little effort to understand it. In that case, project management emerges as quite an interesting field with its unique challenges and possibilities, inviting the curious and competent to take the plunge.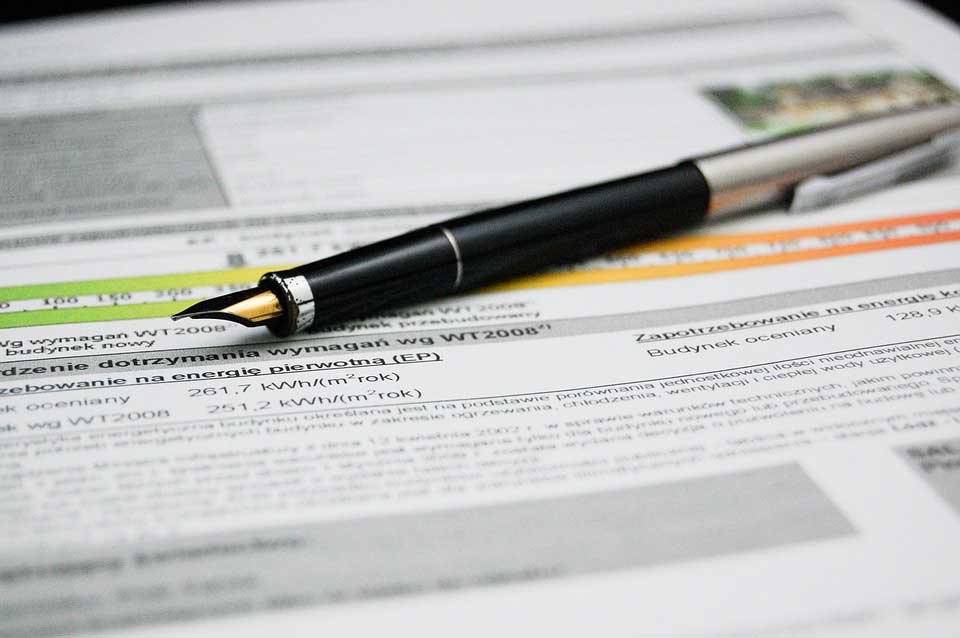 Project management has always been quite a competitive field; however, the unprecedented pace at which technology advances in recent years has changed the dynamics of the global industry like never before. It has also led to fundamental changes in project management methodologies and forced experts to reconsider what is supposedly the best way to manage any industry project. A part of the ongoing debate also revolves around the ideal definition of a project.
What is a Project?
A project is a temporary endeavor to create a specific product, service, or result within pre-defined scope and resources.
Although it sums up the idea of a project quite well, not all experts completely agree on it, it is largely due to changing parameters that define a project in a complex and ever more interconnected modern setting. However, the definition still works for all practical purposes. Still, it must be kept in mind that a project's dynamics are changing fast in the global industry, forcing a rethink on how exactly to define a project.
What is Project Management?
 Project management is essential, "the application of knowledge, skills, tools, and techniques to project activities to meet project requirements."
Any project should meet requirements within its pre-defined scope, budget, and time. A project manager's job is to walk a tightrope balancing all these constraints and completing the project as per these requirements. It is where project management becomes more than an effective way of executing a project; it becomes an entire discipline.
However, this goal of completing the project to meet certain specific requirements is not such a straightforward process in reality, as the project requirements may change within the duration of the project, and this could change everything. While a suitable approach may be adopted for carrying out certain project tasks at the beginning of a project, any changes at a later stage might require adopting a novel approach to achieve the predefined objectives.
Traditionally, project managers have relied on their knowledge and experience in the field, accumulating useful knowledge, resources, and skills over the years. However, with changing industry requirements, the project manager is also supposed to have upgraded skills and capabilities to be successful in modern project management that stands apart from the traditional approaches in more ways than one.
Challenges Posed by Modern Project Management
1. The increasing complexity of projects
One thing is the increasing complexity of projects due to transforming industry processes and the emergence of sophisticated project goals. As a result, it has become essential for project managers to gain exposure to different aspects of the field. An acquaintance with novel concepts in managing affairs is also necessary for a modern project manager.
2. Need for a Common Language for Project Management
The geographical spread of team members is another common aspect due to an increasing number of projects going global in recent years. It requires the project manager to efficiently collaborate with teams spread in different geographical locations without any difficulty. It also involves another challenge: different standards and codes of practice in other parts of the world. To overcome this, project managers need to have a thorough understanding of these different codes of rules or be acquainted with some common language or methodology that works for project managers worldwide and enables them to convey their concerns with complete clarity.
3. The credibility of Project Managers
Another problem is that of credibility. With an increasing number of professionals entering the field of project management, prospective employers need help deciding who would be the best choice for managing critical projects. There are relatively few with decades of experience behind them, so a choice has to be made based on certain objective criteria.
Faced with these challenges, people felt the need for a central body equipped with the capabilities to tackle these and other emerging concerns and develop guidelines for project management as a whole. It is where the Project Management Institute (PMI) stepped in.
PMI and Its Role
PMI is the premier body for project management professionals around the world. Founded way back in 1969, PMI dedicates itself to the singular task of establishing global standards and defining best practices for the field of project management. PMI developed PMBOK Guide, a universal reference for project management professionals to address the issues discussed above.
The Significance of the PMBOK Guide
This guide embodies the fundamental principles of project management and lays down standard methodologies for completing project tasks. The PMBOK Guide talks about five broad project management processes and divides the study of this field into ten knowledge areas to make the whole thing as organized as possible.
This definitive work embodies the fundamental concepts of project management along with related terminology and basic definitions to help gain a comprehensive understanding of the complex practice of modern project management. The PMBOK Guide is the source of the definitions of project and project management we have cited.
PMP Certification Benefits
PMP Certification by PMI also offers Project Management Professional (PMP) certification, a globally accepted credential that validates the skills and capabilities of a project management professional. To earn PMP certification Benefits, a professional should have adequate exposure to PMBOK methodologies through professional work experience and should be well conversant with different aspects of project management as a field.
Prerequisites to Appear for PMP Certification Benefits Exam
Aspirants should be acquainted with five core pmp certification Benefits processes of project management, including initiating, planning, executing, monitoring and controlling, and closing. They should also thoroughly understand the ten Knowledge Areas (KAs) of project management as defined in the PMBOK Guide. This includes scope management, time constraints, resource management, risk assessment, efficient collaboration, and critical decision-making.
To appear for the PMP certification exam, professionals need 7,500 hours of documented project management experience if they hold a secondary-level degree/diploma or 4,500 hours of experience if they hold a 4-year bachelor's degree or its global equivalent.
They must also earn 35 Professional Development Units (PDUs) to qualify for the certification exam. These PDUs can achieve this by completing at least 35 hours of formal project management education through a Registered Education Provider (REP).
How Earning PMP Certification Helps?
PMP certification Benefits help a professional gain acquaintance with PMBOK concepts and methodologies that serve as a common language for project managers across different parts of the world and various industries. This makes it possible for project managers to plan, develop and implement strategies for achieving specific project tasks in highly complex global projects and facilitates easier collaboration among geographically spread team members.
PMP certification Benefits can be of great value to any project manager, both in acquiring necessary project management skills and gaining credibility in the eyes of prospective employers.
Is PMP Essential for Project Managers?
Without a PMP, it would be difficult for any project manager to make a mark for themselves. However, nothing can be further from the truth, as several highly experienced project managers have survived and thrived in the field for decades without a PMP. Some of them may not hold PMP in very high esteem. Still, the common perception among them is that it is certainly useful for a project manager in terms of a valuable credential and as a means of getting acquainted with the principles and concepts of project management.
Limitations of Being a Certified PMP
Despite all its professed advantages, becoming a good project manager requires more than just certification. Certain things can be difficult to teach in any pmp certification Benefits training program, for that matter. The leadership ability of a project manager and the ability to make intuitive decisions in project-critical situations in real life are some such qualities not easy to develop with any formal qualification, much less with PMP certification Benefits.
How Certified Professionals Fare as Compared to Non-Certified Professionals?
There are several advantages afforded to certified PMPs over their non-certified peers. It includes higher average earnings and better job opportunities, and employers tend to trust certified professionals for managing an increasing number of sensitive projects. Still, for all practical purposes, the utility of this credential is well-acknowledged by project managers with years of industry experience.
As per the 2010 pmp certification by PMI Salary Survey, PMPs were reported to be earning an extra 10,000 USD annually as compared to non-PMPs in at least six major countries. One of the fundamental reasons employers trust PMPs more is that they know little about the intricacies of project management. Their sole criterion is usually the certification or relevant education in the field apart from professional experience.
There may be better reasons for choosing PMPs. Still, some studies have also suggested a higher success rate in managing projects for firms employing more PMP-certified professionals. However, there are no clear indicators to show whether PMP is responsible for the higher rate of success or not.
Does PMP Ensure Successful Project Management?
On another extreme, some industry experts warn that an over-reliance on PMP as some assurance for successful project management can lead to disappointing results. An employer may need to pay more attention to the experience of successfully managing complex projects. It is especially relevant because some experts quickly point out that one can earn a PMP without driving a project from end to end. As a part of the prerequisites, the only thing required is exposure to different project management areas. However, managing a project can be another thing altogether.
What after PMP?
Contrary to popular perception, PMP only teaches some things there is to know about project management but gets a professional going in the right direction. Project management is a highly dynamic field, constantly evolving to keep pace with industry developments, and it continues to become an ever more sophisticated discipline. In such a scenario, it would be crucial for certified project managers to continually update their knowledge and skills, which is possible by earning Professional Development Units (PDUs).
Professionals are required to earn at least 60 PDUs in 3 years to retain their PMP certification Benefits. These PDUs can utilize formal education programs designed to help professionals get acquainted with the latest developments in the field or contribute to the project management community at large through or as part of a non-profit initiative.
Is PMP the Future of Project Management?
Despite having talked about PMP at length, it would be necessary to add that PMP only teaches one of the ways to efficient project management. The PMBOK Guide focuses primarily on the waterfall or sequential project management methodology. Though it continues to be the leading methodology, it has inherent limitations, spurring the growth of several alternate methods late.
Agile methodology is a leading alternative that relies on incremental project development instead of sequential development, which is integral to the traditional methodology. Originally employed for software development projects, project managers quickly adopted an agile methodology for cross-industry projects.
How Do Sequential and Incremental Development Methodologies Differ?
In short, where sequential methodology stresses achieving different project tasks in such a way as to sequentially lead to the accomplishment of project requirements after the project, incremental method encourages completing individual project tasks in the capacity of mini-projects in and of themselves. It allows for a review of completed project tasks and an easier review of project goals and pmp certification Benefits requirements, along with making improvements right in the middle of the project.
However, despite all its apparent advantages, the incremental methodology may not be suitable enough for every project, and the sequential method sometimes works better. The responsibility of choosing and adapting an appropriate procedure for any specific project rests primarily on the shoulders of a project manager. Here, a seasoned professional needs to put all the knowledge and experience at his command to work to make the right decision.
Although offering no guarantee of success, having a PMP can lend that extra edge in terms of skill, talent, and confidence, which is all a project manager needs to make the right move at the right time.
Recommended Articles
So here are some courses that will help you to get more detail about the pmp certification Benefits, pmp certification meaning, pmp certification advantages, pmp certification by PMI and pmp certification meaning so just go through the link which is given below.