Updated July 7, 2023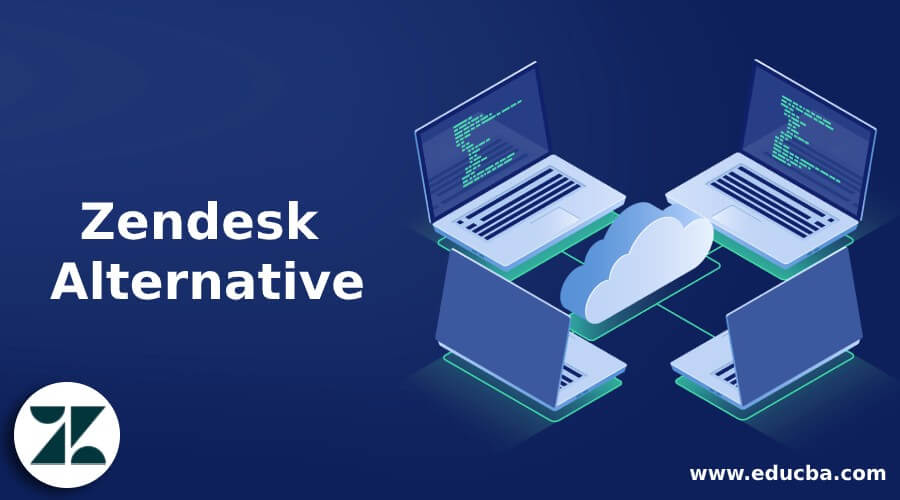 Introduction to Zendesk Alternative
Zendesk is a solution service to clients that provides omnichannel support, ticketing, and features of customer self-service. It is famous among businesses for every size, and simple to use API, and can have a quick installation. The report cards to customer support to trace the performance of the agent. The security is strong and measures compliance with TLP encryption, single sign-on, and HTTPS. Despite the features of Zendesk, it is not suitable for business and supports the process in the medical field; media retails, and financial services. It is untested for complicated situations in verticals like healthcare and telecommunication. There are a few alternatives to Zendesk to offer with effective functionalities at comparative minimum prizes. The analyzed data over 170 varied customer services listed in inventory to find the best one as an alternative to Zendesk.
List of Zendesk Alternatives
Below are the criteria, such as customer service features, user reviews, likelihood recommendations, functionalities, and feature ratings. The product should offer end-to-end customer services like a knowledge base, support to multichannel, and ticketing. It supports ensuring that reviews of users examine the cons and pros of the product. Every product has an average recommendation and also the rating of minimum functionalities.
1. Freshdesk
The software support chat with customers is managed via service support that Freshworks implement. It can predict the ability to find customer frustration via rage clicks and signals, confused scrolls, and crashing cursor, and it helps him to maximize the right support. The Freshdesk automatically prioritize every single ticket, initiate follow-up notification, and route tickets to concerned users on their skills and workload. It can be analyzed and reported, which enables the user to track the agent and his workload to enhance customer experience and agent productivity.
It can embed the components on the browser to gather client feedback. But here are some pros and cons to know about the product in detail. The user loves to work on the app as it provides a rapid and simple the user interface. It helps the user to call varied helpful options like reporting, integrations, dashboards, and canned responses. But the user can highlight the need for uniform format options and enhanced customized abilities. The user report integrates intelligent spam detectors, reports and analytics, advanced automation, and other valuable software. It is available in five different plans sprout, which is a free edition, and next is Blossom, then Garden; and the advanced package comes Estate and Forest.
2. LiveAgent
It is ticketing, help desk, and live chat software that uses rules to advanced automation to click the client queries from email, social media, chat, call, and other channels. It converts the data into tickets where agents have their details on dashboards. It has other options like a knowledge base, voice-recording storage, feedback management, and performance tracking on agents using gaming techniques. The reviewers feel this software is user-friendly for tagging agents in the creation of tickets, and they also appreciate the timely update on the software for supportive customers.
But the users are not satisfied with additional internal rule features, shortcuts on keyboards, and expansion of chat settings that can enhance the quality of the product. But few reviewers mention that providing advanced customization would be more helpful. It is priced at around $39 per agent per month.
3. Salesforce Service Cloud
It is a client service support and product for help desk software. This tool enables users to associate the clients across multi-channels like social media, email, and phone. It also organizes the details of clients and communication to offer different teams like marketing, sales, and customer support a unified view. Artificial Intelligence-powered chatbots offer increased features on self-services by Salesforce and support the qualified consumer data to limit the handling time for users.
The chatbot finds critical cases and transports them to the correct agents. It also enables the user to develop macros to automate frequently occurring tasks. The user can customize, report, and integrate the functionalities and provide the centralized console that manages details and sales of the project along with opportunity pipelines. But few users, it is expensive, and it mentions that Salesforce enhances the support of both client and technical persons to resolve system error issues and downtime problems.
4. Team Support
It provides extensive back-to-back customer services and help desk software. It provides collaboration, ticket management, analytics, and reporting features that associate with clients over multi-channels like mail, phone, chat, and social media, helping to retrieve client details and organize and create new customer tickets. It enables users to track client issues by groups of similar tickets and products to identify the service issues. The analytic features give the user real-time customer impulses.
5. Zoho Desk
It provides live chat, ticketing, and multi-channel customer support features. Zoho desk Zio, AI tools, auto-tag tickets that share related solutions from the knowledge base with clients and offer sentimental analysis to customer conversations. It offers an attractive dashboard to trace the metrics of the vital business. The user can change the font, display, color of the layout to match the tool according to the brand. It can integrate the Zoho tools with third-party integrated tools like Slack and Jira.
It provides collaborative features like commenting and tagging. The reviewers make the software to integrate with all other Zoho products and can be integrated into Zoho CRM with third-party applications. But many users feel that the solutions don't have an on-premise version. The user tells that it has a steep learning curve with advanced features for configuration purposes.
Conclusion
The product can be selected according to the user's allotted budget. Hence these are a few important alternatives to Zendesk which give extensive customer support and an attractive user-friendly interface.
This is a guide to Zendesk Alternative. Here we discuss the introduction to Zendesk Alternative along with a respective list of alternatives. You may also have a look at the following articles to learn more –