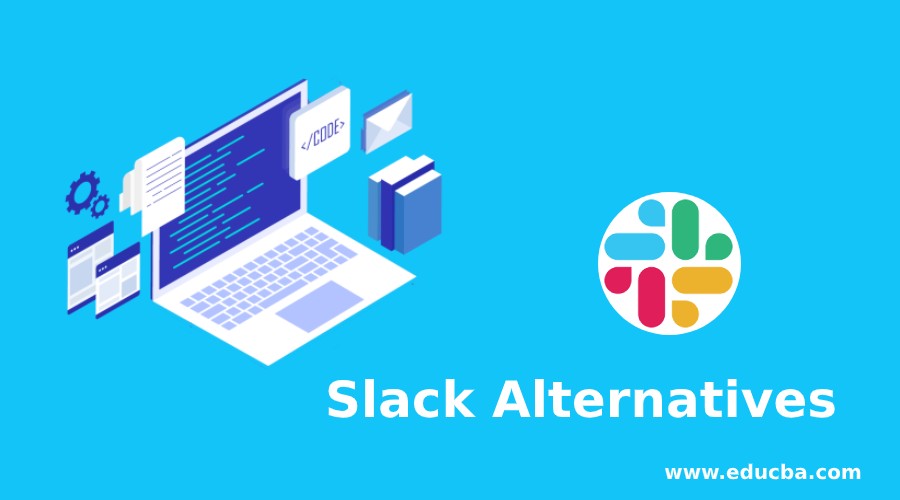 Introduction to Slack Alternatives
In the team messenger's world, Slack is very popular. Slack is popular in Silicon Valley. Slack has several more features such as direct messaging capabilities, document sharing, notifications and alerts, group chat, and search which make your team chat into a long and winding street than your organization would like. The second explanation of why you should explore the options for Slack is the cost of 8 dollars per user per month. In particular, for small and resource-stricken teams and start-ups. Regardless of the cause, the team will benefit from the ocean of business communication devices. Others are optional and have more options than the simple program of Slack. Some of them don't restrict your message. Any of them can be hosted on your own site
Top 8 Alternatives of Slack
Now we will see Alternatives of Slack which are as follows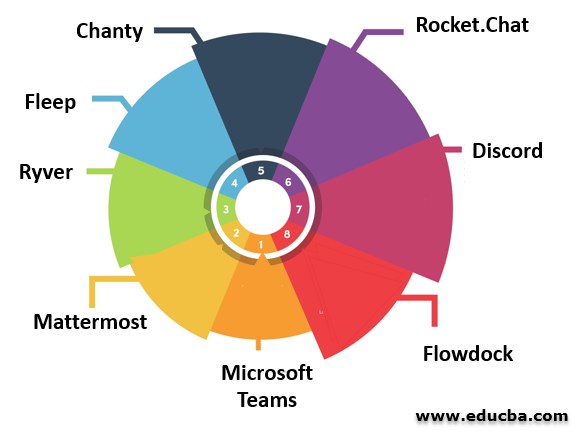 1. Microsoft Teams
You can also use Microsoft Teams if you have access to a Microsoft Office 365 plan. Alternatively, up to 300 users may begin with the tool's freemium version. The free plan includes all the most essential team chat functions: text messaging, audio and video calls, and integrations. When it comes to bandwidth, there are just 2 GB per user and 10 GB shared between the team here. The paid version starts at $5 per user per month and offers additional storage and functionality including scheduled meetings and recording of meetings.
2. Mattermost
Mattermost is exactly what you want when you're looking for a private cloud, open-source collaboration platform, and a highly customized software. While the messager targets more businesses, Mattermost provides a free version with an unrestricted history of collaboration, integration, and multilingual support for smaller teams. The paid plans offer endless options for personalization and enhanced protection, beginning at 39 dollars per user, per year. Keep in mind that you need to buy Mattermost from at least 10 users.
3. Ryver
Ryver is a collaboration device for teams like Trello with an integrated task manager. Imagine kanban boards with open fora, private groups and individual conversations. Then pepper it up to 400 people with voice and images, and combine it with a Zapier account and you got Ryver. This team leader is thinking about pricing and a trial lasting 14 days. The cost starts at 49 dollars a month for up to 12 users or 99 dollars for unlimited users.
4. Fleep
Fleep is an open network, unlike other Slack options, so you can connect on Fleep with someone else. It closes the gap between an inbox and a corporate messager. Fleep combines e-mails with a chat system that is very helpful if you have to be a part of multiple teams. Fleep is completely free to use and offers a limitless history of messages and free plan integrations. However, if your team accounts are managed by you, you will be paid €5/month for the upgrade.
5. Chanty
Small to medium-sized teams with infinite, searchable message history, Chanty is a secure, easy, and intuitive team chat. The platform has typical chat features such as public, private and one-to-one conversations. When thinking about the installation of Chanty in a function called Teambook, it organizes all your files, links, tasks, and messages into folders. Yet Chanty's thorough embarkation process is what you will love.
6. Rocket.Chat
Rocket.Chat is a free Slack alternative, open-source and completely customizable for anyone wishing to host a chat service for themselves. It has some other fantastic features aside from chat functionality. First, migrating to Rocket.Chat is superfast. Export your Slack files — and that's it! Additionally, the device provides automated real-time and voice message translation and end-to-end encryption, with more than 50 language versions.
7. Discord
Discord is free and the team's most common communication tool for gamers. The app gives users familiar slack-like user interfaces, Skype-like video, and voice chats. Discord is great to use during a fight against Dota 2, but it also faces other companies' collaboration challenges. The method splits text and speech into channels. Nevertheless, users can turn between both public and private networks seamlessly. Discord does not provide integrations with applications that you may use at work. This is worth noting. This method would, therefore, be a good option if your team does not need more than text, voice, or photos. It is also the only chat in this list that offers push-to-talk features and the instant call connection to share a chat server.
8. Flowdock
Flowdock is a team chat tool that offers smooth navigation between topics across all conversations identified by colored threads. Video calls are possible here via appear.in and over 100 integrations are available. Such third-party service alerts fall into the so-called "integration inbox," to keep talks focused.
Recommended Articles
This is a guide to Slack Alternatives. Here we also discuss the Introduction and top 8 alternatives of slack which include, Microsoft teams, MatterMost and Ryver, etc. You may also have a look at the following articles to learn more –