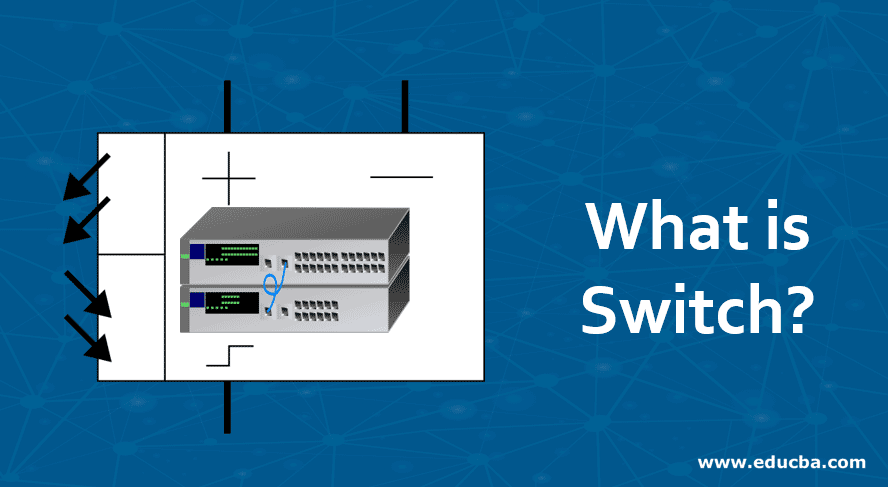 What is Switch?
The hardware device to filter and forward network packets from one device to another. Data is processed in the network layer by switches. They receive data and forward it to the destination device. Routing functions are combined in the network layer by the switches so that data processing can be done easily. Switches operate mainly in the LAN network where the data is received and processed. Loops creation is prevented by the switch and forwarding the data packets are also done by the same. Switch is used as a controller.
Why Switches?
It is far superior in features, functionalities, and performance over other peripherals in the network. A comparison with Hub, a counterpart of it, explains its superiority.
| | | | |
| --- | --- | --- | --- |
| Sr.No | Attribute | Hub | Switch |
| 1. | Data Transfer Rate | There is a limitation in the bandwidth. The maximum speed is 10mbps. | No limitation in the bandwidth and it can go up to 1Gbps. |
| 2. | Mode of Transfer | Follows the broadcast model. Incoming data is accidentally transmitted to all nodes resulting in a collision. | Incoming data is sent to the correct intended node using MAC address through the electronic tunnel created for a short time. There is no collision at all. |
| 3. | Connectivity | Connects only the devices. | Connects devices and networks also. |
| 4. | Network Layer | Data is transmitted as electrical signals in the physical layer (L1) in the OSI model. | Data frames of the Datalink (L2) layer and data pockets of network (L3) layer in the Open System Interconnection (OSI) model are transmitted. |
| 5. | Type | Passive. Not intelligent. | Active. Software enabled. Intelligent. |
| 6. | Functions | No special functions. | Have management module, Processor, Table to maintain MAC addresses for managing traffic between nodes. |
| 7. | Ports | 4 to 12 Ports. | 24 to 48 ports. |
| 8. | Traffic | Heavy traffic due to multiple transmission to all nodes. | Less traffic as the data packets are transmitted to only one correct node. |
Benefits of Switch
It provides the following benefits to business:
It enables computers/devices to effectively use the bandwidth of the network.
Since the communication is sent only to the recipient, there is no load on the other nodes.
It enhances the performance of the network and the latency is low.
Collision is practically NIL because it establishes a connection with the recipient node only.
It cost the same price of Hub, but the value, the user gets is significantly higher.
The manageability/scalability of the network is made simple & easy.
Top 3 Types of Switch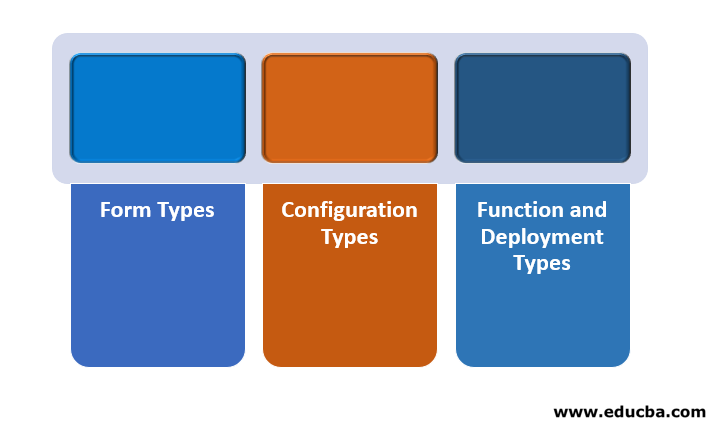 Categories can be into several types based on their form, configurations, functions, and deployments.
1. Form Types
It is available in many physical forms like Standalone, desktop types used mainly for home applications.
Rack-mounted, in an enclosure deployed inside a factory or in equipment in the data center.
Small switch housed in communication towers in cell phone applications.
It is inside the cable duct and floor boxes in an office environment.
Virtual switch is only software and it is mostly used in the VM environment.
2. Configuration Types
There are 3 types of configurations:
Unmanaged: A pure vanilla non-configurable switch, simply acting as a network distribution or function box. This type is used mostly in the home environment.
Managed: The operation of these can be managed through command interfaces. Telnet, Secure shell, Serial console, Embedded protocols and Web interface are the ways of interacting with these switches. Port bandwidth, VLAN settings, and port mirroring are features that can be modified dynamically.
Smart: They are assigned to manage switch class with limited options like Web interface. Port bandwidth and VLAN settings alone can be changed through this interface. These switches are priced between unmanaged switches and Enterprise managed.
Fully (Enterprise) managed: They not only have all the features of managed switch but have additional facilities like protecting configuration settings through backup/restore facility and better management options. Though it is costlier than smart switches it brings down the administrative cost significantly.
3. Function and Deployment Types
Below is the list of functions and deployment types.
Routing: LANs are connected through these switches. Apart from connecting devices using MAC addresses for transferring data frames (Layer-2), these switches support routing protocols and route data packets across networks (Layer-3).
Edge or Access: It connects the end-user computers and access points and manages the inward and outward traffic flow of the network.
Distribution: These switches are placed in the middle layer of the entire network and it manages traffic between switches.
Core: This is the central switch connecting edge & distribution switch with the data center network. It also connects LANs with internet routers for internet access.
How Does it Work?
Most of the switches use Ethernet protocols that provide Data link layer (layer-2) function and this protocol enables the transfer of data frames created from the data pockets (sent by network layer) across the network. If a node in the LAN network wants to communicate with another node, the network interface creates a data frame with the MAC address of the sender and receiver devices and pocket of the data to be sent. The data frames are sent over the network. When it reaches the switch, it scans the senders MAC address with CAM table (Port no vs MAC. Content addressable memory) maintained by the switch and if there is a match, the data frame is sent to that port otherwise it is populated to all its ports. If any port reports a match of MAC, that details are updated in the CAM table for future use.
Some have capabilities to perform the functions of the other layers also and such switches are called multilayer switches.
Layer 1 (physical layer) switches are known as Ethernet Hub.
Layer 3 (network layer) switches are called router switch and it transfers data across switches.
Layer 4 switches are vendor dependent like firewalls, VPN concentrators, and a security gateway.
Layer 7 switches may distribute load based on the URL in the application layer.
Conclusion
Switches are the most preferred network component in the business network due to its high performance, intelligent features, and cost-effective operations.
Recommended Article
This is a guide to What is Switch?. Here we discuss the Top 3 Types of Switch like Form, Configuration, Function, and Deployment along with its Benefits. You can also go through our suggested articles to learn more –