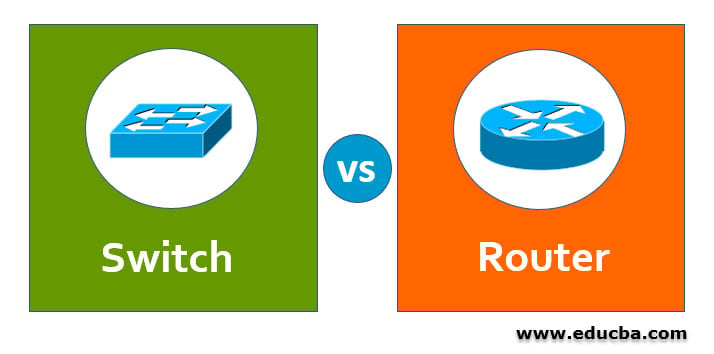 Difference Between Switch vs Router
Here in this topic, we are going to discuss the difference between Switch vs Router.
Switch: It helps to fasten the communication in-network, and it is the main integral part of networking. It can be connected from one to another using a node. These help for speed, efficient communication, and transfer. Though switches are available in different types, their basic functionality is to provide individual connections for each node in a private network. It identifies the packet's destination address when received, and the packets are forwarded to the specific destination.
How does it work?
The switch works as a bridge between the networking devices to forward the data using its MAC addresses. The switch can perform data transfer on different layers like layer 2 or layer 3 and also maintain security.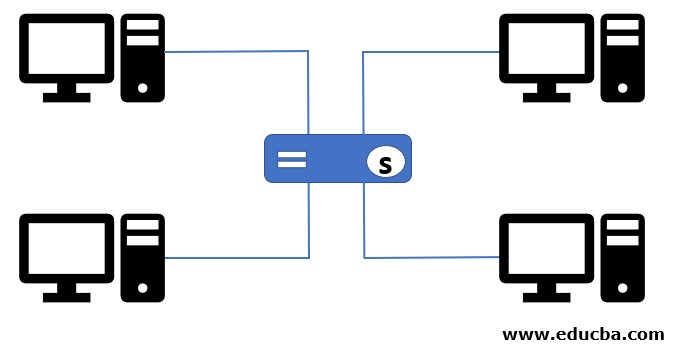 Router: These are devices that route the data from one LAN to another LAN. The data packets are forwarded between networks. Router carries packets and typically forwards from one router to another through internetworking to the destination by managing the traffic and directs the packets through the internet. Routers can connect two or more different networks. Routers work in a manner where only authorized machines are allowed to connect other systems. It also keeps track of activity by logging into files.
How does it work?
When a router is connected to two or more lines in different IP addresses, the data packets are transferred from one to another line. When a data packet arrives, the router reads the address information from the network received in the packet's header and determines the destination. With the read information, the packets are directed to the next network using routing tables or policies.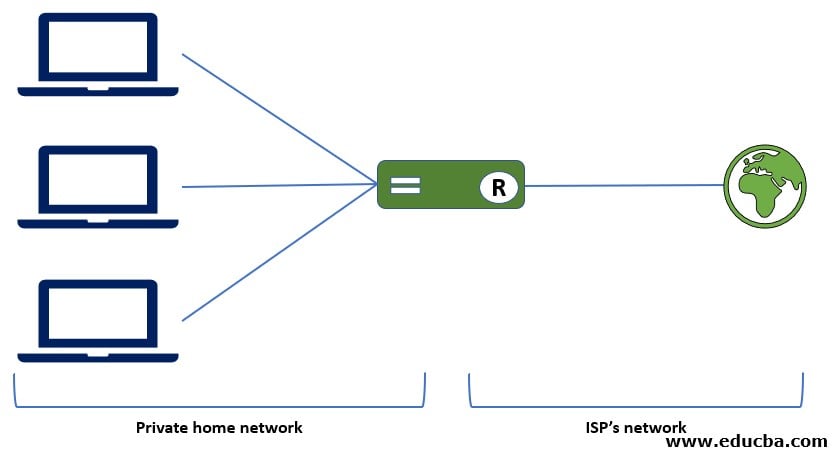 Head to Head Comparison Between Switch vs Router (Infographics)
Below are the top 21 differences between Switch vs Router

Top Key Differences Between Switch vs Router
Below are some of the major key differences between Switch vs Router:
There are networks like LAN, WAN. The router able to connect with LAN & WAN, 2 WANs or 2 LANs. Another side, a network can be created by connecting multiple devices at a time using the switch.
The packets can reach the destination easily by identifying the shortest and best path for packets in the router. Another side, the switch identifies the destination address of the packet and forwards the packet to the destined address. Data transfers are the main purpose of both.
The router can be classified into adaptive and non-adaptive routing, where the switch can be classified as packet switching, circuit switching, and message switching.
In the OSI model, the router is operated on the first three layers – physical, data link and network layer where the switch is operated only on two layers – data link and network layer.
Routers are working at a higher level of the network than the switch. The routers make intelligent decisions, and it relies on as intermediate to connect networks from different areas where the switch is used for wired networking only.
Routers are costlier than switches, where they can be linked with wireless networks too.
Routers are recommended for high performance to connect different devices to the network – the wireless router is used. In the case of switches, it is used for a limited budget to experience high performance at a lower cost.
Switch vs Router Comparison Table
Let's see some more differences between Switch vs Router through a comparison table for clear understanding:
Comparison
Switch
Router
Purpose to serve
A network can be created using several devices connected to the switch.
Different networks can be connected using the router.
OSI Model layers
Layer 2 of the OSI model is used. Datalink is the second layer of the model.
Layer 3 of the OSI model is used. The network layer is the third layer of the model.
Ports used are
Switches are available only in certain ports – Port 8,16,24,48,64. Works as multi-port bridging.
By default, routers contain only two ports. Additionally, serial ports can also be added. It can be ports 2 or 4 or 5 or 8.
Data transmission mode
The data are transmitted in the frames form.

By L2 Switch – Frames,

By L3 Switch – Frame & Packet.

The data are transmitted in packets form.
Type of Transmission mode
Switches can be transmitted through full and half-duplex mode as well. Auto-negotiation can be made by preference.
Routers are transmitted through full-duplex by default. The mode can be changed to half-duplex manually by preference.
Port Address & Network Address translation
Switches cannot perform in NAT & PAT as well.
Routers can perform in both NAT & PAT.
Networks used
Switches are used only for Local Area Network – LAN.
Routers are used for both Wide Area Network, Local Area Network, Metropolitan Area Network – WAN & LAN both, MAN.
Connectivity
Switches are used to connect end to end devices like computers, printers, scanners, etc.
Routers are used to connect two different networks.
Broadcasting domain
The broadcasting domain is allowed in switches and propagates per port collision domain. One domain is used in the absence of VLAN.
The broadcasting domain is broken into parts in Routers and does not allow the propagation. Each port has its domain for broadcasting.
The address used for data transmission
MAC addresses are used for data transfer purpose.
IP addresses are used for data transfer purpose.
Table used for transmission
The switch uses a Content addressable Memory – CAM table for MAC address to reach the destination, and the CAM is accessed by ASIC.
Routers use a routing table to store and route the IP address to reach the destination.
Functionality
Multiple devices are connected, and ports are managed. It also manages the settings in VLAN security.
The data directed in the network. The data are passed through the modem, home computers or between computers too.
Type of device
Switches are Active devices with Software configured and Networking devices for transmission.
Routers are networking devices.
Type of transmission
Switches used broadcast initially. Unicast and multicast are used at later stages.
Routers also use broadcast at initial, and then unicast and multicast are used.
Network speed
Switches can be accessed in 10/100 Mbps or 1 Gbps – Wired connection.
Routers can be accessed in 1 to 100 Mbps – Wireless connection and 100 to 1 Gbps – Wired connection.
Internet access required
No need for the internet.
It does not require the internet. But required for additional security or to connect multiple devices.
Security
Port security is used.
Security measures are used to protect.
Manufactured by
Cisco & D-link Juniper.
Cisco, Asus, Netgear, D-link, TP-link.
Bandwidth used
Switches have no separate sharing port.
Routers have bandwidth shared in dynamic. It can be static or dynamic. Zero is the default percent-value.
Decision in routing
Switches take a longer time for complex decisions.
Routers take less time for decisions. Faster routing is available.
Used in market
Cisco Catalyst switch 4500, 6500.
Ex series Cisco 3900, 2900, etc.
Conclusion
The features of both used are based on LAN & WAN/MAN. Switches are faster in L3 switches in LAN and WAN/MAN; routers are faster than L3 switch. The switch does not support certain configurations as routers do. But Routers and Switches are comparatively used widely in the market.
Recommended Articles
This is a guide to Switch vs Router. Here we discuss the Switch vs Router key differences with infographics and comparison table. You may also have a look at the following articles to learn more –