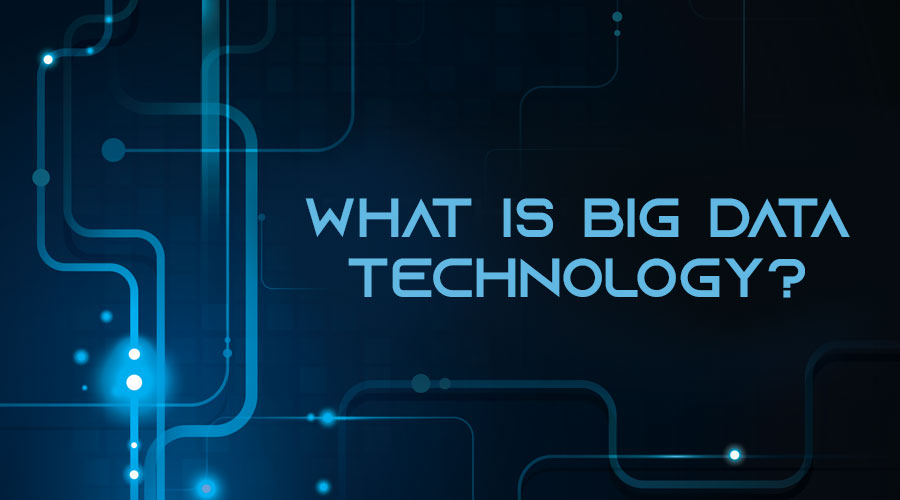 What is Big Data Technology?
As we know, data is evolving constantly. The growth of data has challenged human minds to extract, analyze and to deal with that. This is because traditional ways of dealing with data are failing to support this big data. Big data is described by usually three concepts: volume, variety, and velocity.
Data has now become every company's most important asset. Analyzing this big data helping the company to analyze their customer's behavior and predicting relevant things associated with that Data-driven decisions make the organization, take more confident moves and build stronger strategies.
Knowing the pace with which data is increasing in today's era, big data will be a giant field in the near future to work for. All students, freshers, professionals will be needed to keep themselves up to date with the emerging big data technologies. Keeping oneself up to date will bring a great and successful career in one's professional path.
Big Data Technologies
Here I am listing a few big data technologies with a lucid explanation on it, to make you aware of the upcoming trends and technology:
It's a fast big data processing engine. This is built keeping in mind the real-time processing for data. Its rich library of Machine learning is good to work in the space of AI and ML. It processes data in parallel and on clustered computers. The basic data type used by Spark is RDD (resilient distributed data set).
It is non-relational databases that provide quick storage and retrieval of data. Its capability to deal with all kind of data such as structured, semi-structured, unstructured and polymorphic data makes is unique. No SQL databases are of following types:
Document databases: It stores data in the form of documents that can contain many different key-value pairs.
Graph stores: It stores data that's usually stored in the form of the network such as social media data.
Key-value stores: These are the simplest NoSQL databases. Each and Every single item in the database is stored as an attribute name (or 'key'), along with its value.
Wide-column stores: This database stores data in the columnar format rather than row-based format. Cassandra and HBase are good examples of it.
Kafka is a distributed event streaming platform that handles a lot of events every day. As it is fast and scalable, this is helpful in Building real-time streaming data pipelines that reliably fetch data between systems or applications.
It is a workflow scheduler system to manage Hadoop jobs. These workflow jobs are scheduled in form of Directed Acyclical Graphs (DAGs) for actions.

Source: Google
Its scalable and organized solution for big data activities.
This is a platform which schedules and monitors the workflow. Smart scheduling helps in organizing end executing the project efficiently. Airflow possesses the ability to rerun a DAG instance when there is an instance of failure. Its rich user interface makes it easy to visualize pipelines running in various stages likes production, monitor progress, and troubleshoot issues when needed.
It's a unifies model, to define and execute data processing pipelines which include ETL and continuous streaming. Apache Beam framework provides an abstraction between your application logic and big data ecosystem, as there exists no API that binds all the frameworks like Hadoop, spark, etc.
ELK is known for Elasticsearch, Logstash, and Kibana.
Elasticsearch is a schema-less database (that indexes every single field) that has powerful search capabilities and easily scalable.
Logstash is an ETL tool that allows us to fetch, transform, and store events into Elasticsearch.
Kibana is a dashboarding tool for Elasticsearch, where you can analyze all data stored. The actionable insights extracted from Kibana helps in building strategies for an organization. From capturing changes to prediction, Kibana has always been proved very useful.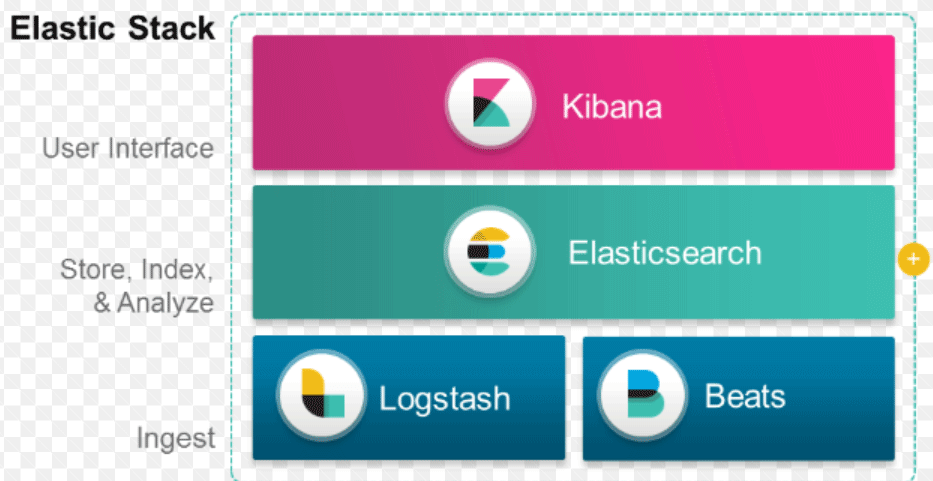 These are the emerging technologies that help applications run in Linux containers. Docker is an open source collection of tools that help you "Build, Ship, and Run any App, Anywhere".
Kubernetes is also an open source container/orchestration platform, allowing large numbers of containers to work together in harmony. This ultimately reduces the operational burden.
It's an open-source machine learning library which is used to design, build, and train deep learning models. All computations are done in TensorFlow with data flow graphs. Graphs comprise nodes and edges. Nodes represent mathematical operations, while the edges represent the data.
TensorFlow is helpful for research and production. It's been built keeping in mind, that it could run on multiple CPUs or GPUs and even mobile operating systems. This could be implemented in Python, C++, R, and Java. 
Presto is an open source SQL engine developed by Facebook, which is capable of handling petabytes of data. Unlike Hive, Presto does not depend on the MapReduce technique and hence quicker in retrieving the data. Its architecture and interface are easy enough to interact with other file systems.
Due to low latency, and easy interactive query, it's getting very popular nowadays for handling big data.
Polybase works on top of SQL Server to access data from stored in PDW (Parallel Data Warehouse). PDW built for processing any volume of relational data and provides integration with Hadoop.
Hive is a platform used for data query and data analysis over large datasets. It provides a SQL-like query language called HiveQL, which internally gets converted into MapReduce and then gets processed.
With the rapid growth of data and the organization's huge strive for analyzing the big data Technology has brought in so many matured technologies into the market that knowing them is of huge benefit. Nowadays, Big data Technology is addressing many business needs and problems, by increasing the operational efficiency and predicting the relevant behavior. A career in big data and its related technology can open many doors of opportunities for the person as well as for businesses.
Henceforth, its high time to adopt big data technologies.
Recommended Articles
This has been a guide to What is Big Data Technology. Here we have discussed a few big data technologies like Hive, Apache Kafka, Apache Beam, ELK Stack, etc. You may also look at the following article to learn more –